A new hyper-contagious variant of the covid virus has been discovered. We don't have enough data to know how contagious it is just yet, but the early data paints a very bleak picture: It could be a multiple more contagious than the delta variant, which was already a lot more contagious than the original variant: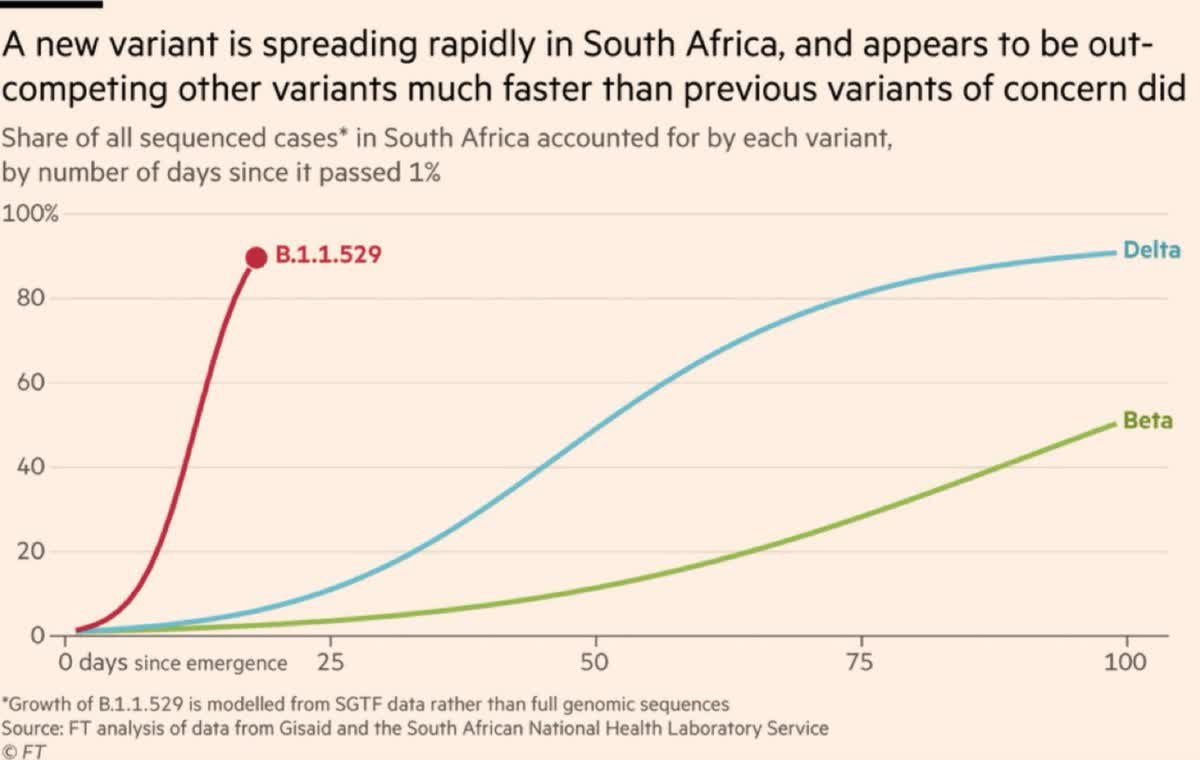 This new variant, named Omicron, was first discovered last week in South Africa, and by now, it has already spread to Canada, Australia, Israel, Germany, Spain, Belgium, the UK, and the list goes on. Fauci said himself that it has likely already reached the US, but just hasn't been officially identified yet.
And it gets worse: Because this new variant has a lot more mutations than the previous ones, it may be more able to evade immunity provided by previous infection and/or vaccines. At this point, we don't really know enough yet, but the vaccine manufacturers have already begun to adapt the current vaccine, which may serve as a hint that the current versions likely aren't as effective.
Why should we care as REIT investors?
If this new variant turns out to be what it seems, then it is almost inevitable that we will face another spike in covid cases, forcing nations to impose new restrictions to slow down the spread and reduce the burden on hospitals.
You may think that I am jumping the gun, but new restrictions are already being reimposed. The US banned entry to a list of 8 African countries and New York declared a state of emergency amid threats of a new spike in cases. Israel also closed its borders to all foreigners, and I suspect that the US could soon expand its travel ban to more countries. By the time this article gets published, there could already be more restrictions.
This is obviously very bad news for a number of REITs, and in today's article, we will review which are the most at-risk, and finally, we will also discuss what we are doing at High Yield Landlord to not let this crisis go to waste.
Bad News #1: International Travel Will Take Even Longer To Recover, Hurting Hotels, Resorts, and Class A Malls.
Hotel REITs dropped the most when the news came out, and rightfully so. Many of them were already pricing a full recovery in the near term, but this rapid recovery is now becoming a lot less likely.
Just as the US lifted travel bans a few weeks ago, it has now already begun to reimpose them on certain countries, and many more travel restrictions may soon follow.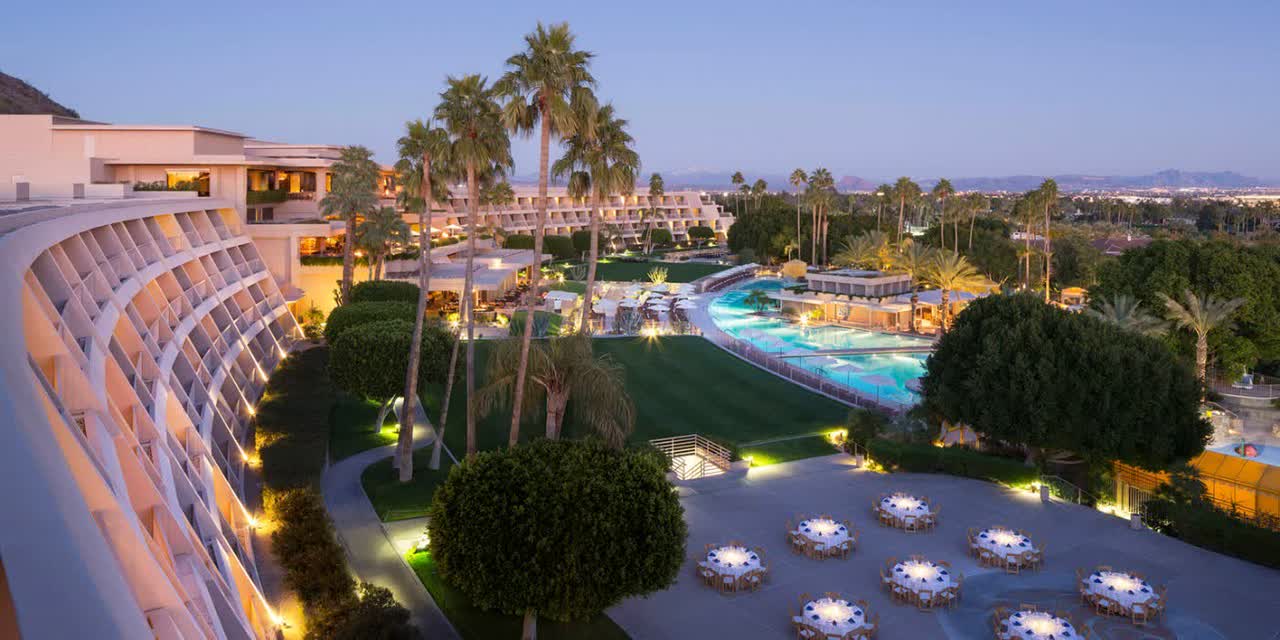 Source: Host Hotels (HST)
It is hard to see the appeal in Hotel REITs today with most of them still suffering from the pandemic, dealing with a deteriorating outlook, and despite that, already being priced as if the crisis was over. Just take a look at the recovery of the largest hotel REIT, Host Hotels (HST):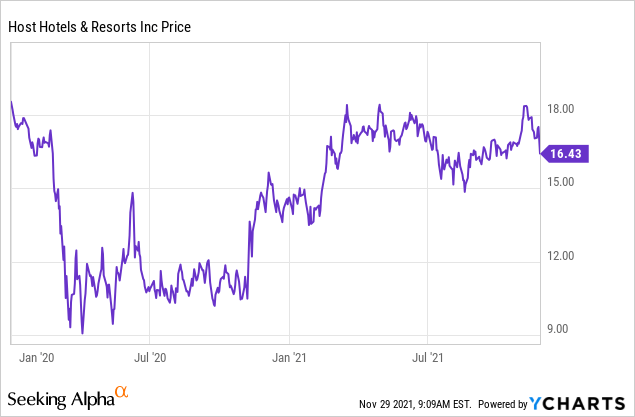 It is priced exactly where it was before the pandemic began and today's environment is a lot worse. We weren't interested in buying it in early 2020, and we are even less interested today.
If the Omicron variant proves to be what it seems, then the negative news still isn't properly reflected in its share price.
Bad News #2: Stricter Mask and Social Distancing Mandates Would Hurt Malls, Strip Centers, and Experiential Properties.
Some countries are already beginning to impose stricter mandates for masks, social distancing, maximum capacity at public venues, and so on.
All of these could hurt malls and other retail properties.
To give you an example: if you have to wear a mask to watch a movie at a theater, fewer people are likely going to visit a theater. The same applies to malls, restaurants, and other indoor public venues.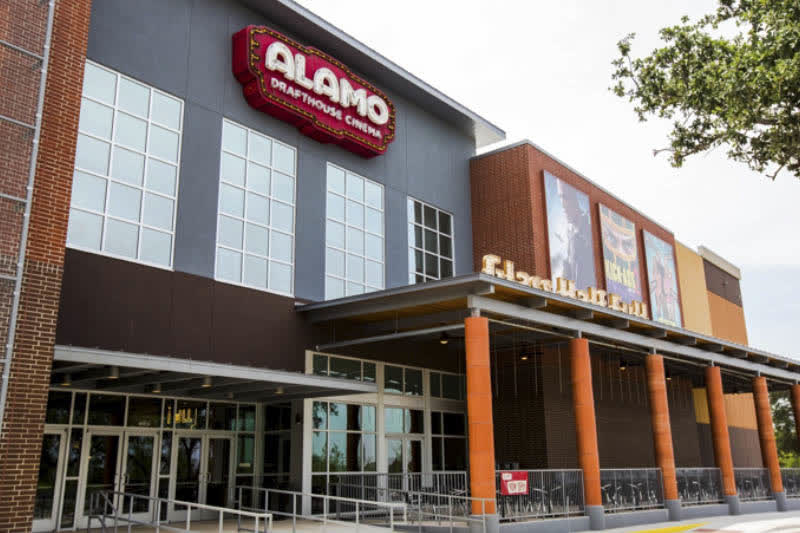 Source: EPR Properties (EPR)
To be clear, this does not mean that these REITs aren't worth owning. After all, most of them have strong balance sheets and offer good margin of safety because their valuations are still discounted, but nonetheless, this is bad news for them. The recovery may take even longer than expected, and in the case of REITs like EPR Properties (EPR), the market may become even more worried about the state of its biggest tenant: AMC (AMC).
Bad News #3: The New Variant Will Likely Also Delay The Return to the Office
Recently, we shared our latest thoughts on the office sector in a separate article, and if you read it, you will see that we have come increasingly pessimistic.
While offices aren't going anywhere, a lot of companies will likely reduce their footprint per employee as they adapt to a hybrid work environment. This will lead to slower NOI growth, and in some cases, in rent cuts, and it will also increase the capex and TI requirements to resign leases, hurting the returns of office landlords. Of course, some office properties will do better than others, but they all still compete with one another and if CBD offices do poorly that will still also affect the rental rates of suburban offices.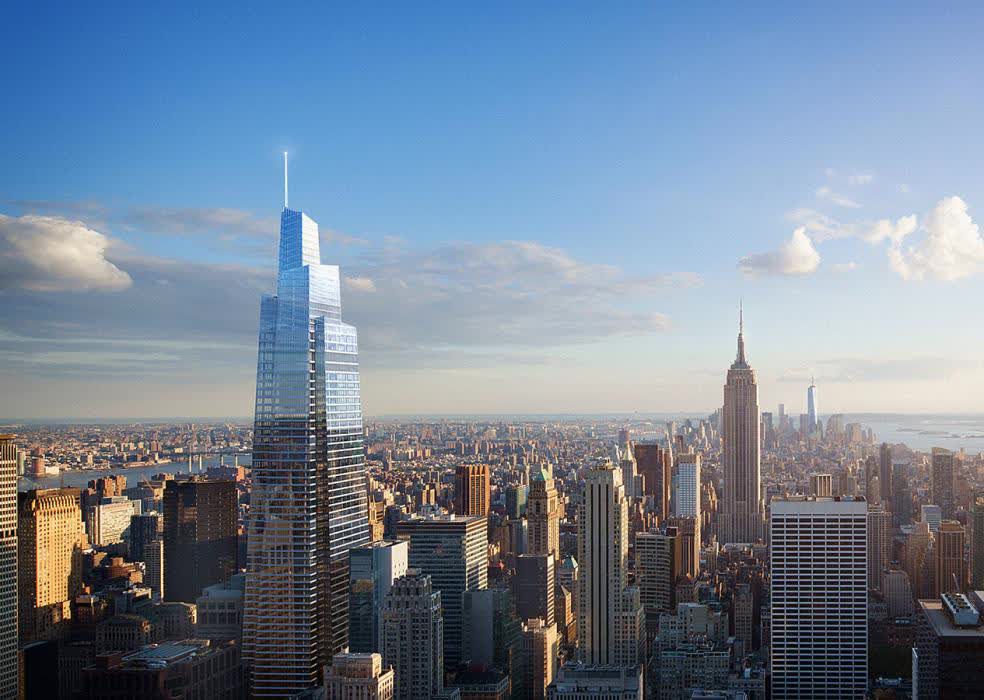 And given the recent Omicron variant news, it is safe to say that the eventual return to the office will likely be further delayed, which makes us even more confident in our previous prediction.
That's because the longer employees remain fully remote, the more difficult it will be to bring them back full-time to the office. Most employees have learned to enjoy working at home, at least 2-3 days per week, saving precious time and money in the morning getting ready, commuting to the office, and driving back in the evening traffic. Moreover, the longer employees remain remote, the more companies will keep investing in improving their digital infrastructure which makes future remote work more effective, and a full return to the office less and less likely.
Therefore, we also view the Omicron news as very negative for office REITs, many of which remain discounted, but not enough to get us interested.
Never Let a Good Crisis Go To Waste
If you read the article so far, you may wonder if we have turned bearish on REITs, and the answer is a clear no.
I still have 50%+ of my net worth invested in the REITs that are recommended at High Yield Landlord and expect to keep accumulating more of them if the market keeps dipping.
But I likely won't buy hotel, mall, or office REITs, at least, not so early in the correction. Instead, I am buying REITs that have gotten unfairly punished, despite enjoying strong fundamentals, with or without the Omicron variant.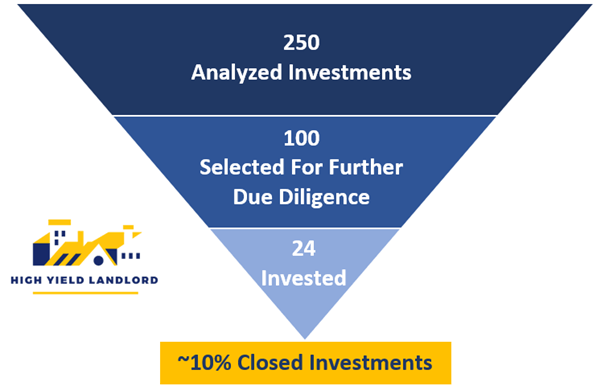 To give you a few examples:
STORE Capital (STOR) dropped heavily when the news came out, but with 15+ year leases and pre-set rent increases, STOR won't be fazed by an extension of the pandemic. Even in 2020, it managed to hike its dividend by 3%, and recently, it hiked it by another 7%. It has guided for near double-digit growth in 2022 as it returns to the offense, and yet, it is still priced at a steep discount to pre-covid levels. We think that the company is more valuable than ever and offers 30%+ upside in addition to its 4.7% dividend yield.
Whitestone REIT (WSR) also took a hit recently because investors see it as a traditional retail REIT. But the important detail that they forget is that half of its assets are in Phoenix and the other half are in rapidly growing Texan cities. These sunbelt markets are some of the best-performing in the whole nation because the pandemic accelerated migration trends from coastal markets to Arizona and Texas. We think that an extension of the crisis will only push more people to make the move, ultimately benefiting WSR's properties that focus on essential retail, grocery, entertainment, and services. Priced at a 30% discount to pre-covid levels, we anticipate 40%+ upside and while you wait, you earn a monthly 4.5% dividend yield.
iStar (STAR) dropped sharply when the Omicron news initially came out, but since most of its assets are ground leases (SAFE), it may indirectly benefit from the news because it caused interest rates to decline. We expect its rapid growth to continue and as the market reprices STAR for a 'lower for longer' interest rate environment, it has the potential to richly reward investors.
The point here is that you should be very selective about your REITs in today's environment. The Omicron news is very bad for some REITs, but it actually benefits some others. It will continue to expand the gap in performance between the good REITs and the bad REITs.
At High Yield Landlord, we invest in 1 REIT out of 10 on average and think that there is a very specific type of REIT that will outperform in this environment. Those are REITs that suffered short-term pain early into the pandemic and became undervalued, but will ultimately benefit from the pandemic and bounce back stronger than ever. STOR, WSR, and STAR are three examples among many others that we own at High Yield Landlord. This selective approach has led to significant outperformance versus broader REIT ETFs (VNQ) in 2020, 2021, and we expect more of the same in 2022:

ENDING SOON - You can still join Seeking Alpha's largest community of real estate investors at the Lowest-Rate-Ever-Offered: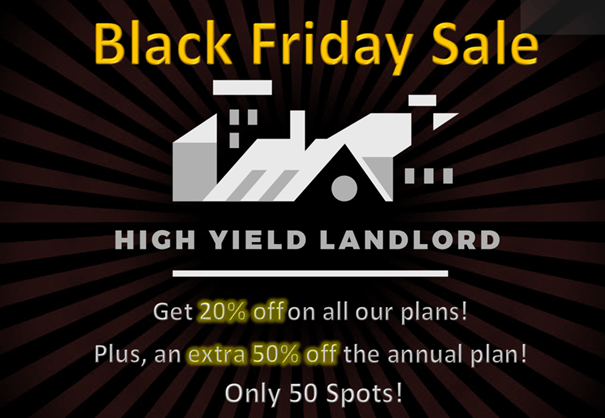 We are only offering 50 discounted spots on a first-come, first-served basis, and most of these spots are already sold out!
If you are still sitting on the sidelines, now is time to act! Start your 2-Week Free Trial and Save 20% on all our plans. Join us on an Annual Plan and Save an Additional 50%.