Santa Comes Early - Top Picks For December
Summary
Two excellent picks to end your year off right.
From Thanksgiving to Tax-loss selling season, new opportunities abound.
Grab some Hot Cocoa and let's dive in.
Looking for a portfolio of ideas like this one? Members of High Dividend Opportunities get exclusive access to our model portfolio. Learn More »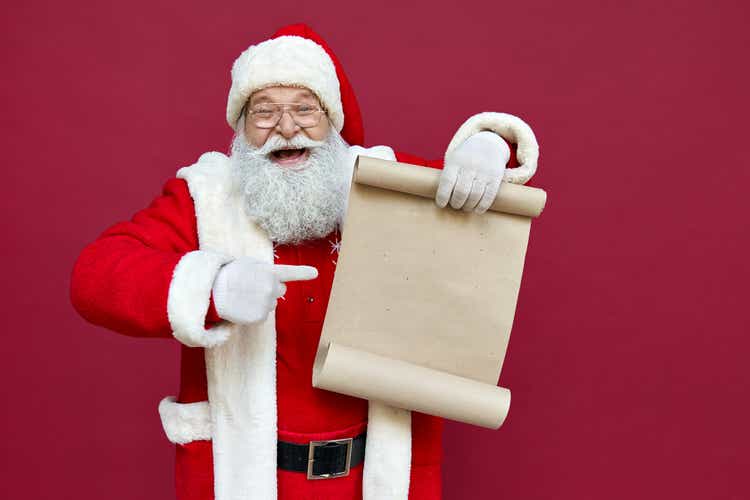 Co-Produced with Treading Softly
Thanksgiving is over, Christmas is coming. Welcome to December folks.
I have always pictured December being the month where snow is ever-present on the ground and people embrace the fact that we'll spend an entire month looking forward to giving gifts as an expression of love and thankfulness. We do this right after spending time recognizing all that we have to be thankful for.
For investors, December marks another occasion - tax-loss selling season. It's also a frequent season of special dividends. This month's top picks involve both of these special occurrences. We can take an active position to lock in extra income next year and extra boosts of income now before the year ends.
Grab some hot cocoa, peppermint mocha, or a candy cane and let's dive in!
Pick #1: EPD - Yield 8.5%
Enterprise Products Partners L.P. (EPD) is a diversified midstream MLP making it an excellent hedge against inflation. EPD offers valuable infrastructure and energy services that are essential to the United States' accelerated economic recovery, including significant exposure to natural gas, natural gas liquids, and petrochemicals.
EPD is perhaps best known for taking a very conservative approach to the energy sector. EPD enjoys an investment-grade credit rating and has been taking advantage to refinance bonds at historically low rates. EPD has been locking in low rates, with more than half of their debt in 30+ year Notes.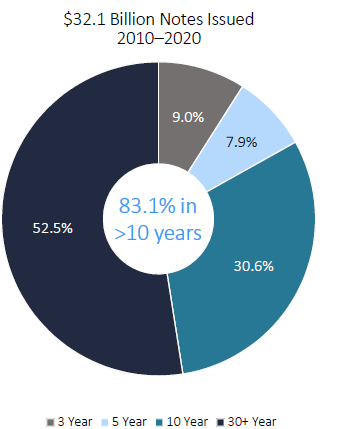 Source: EPD Investor Presentation
This provides EPD with a lot of stability and predictability. Thanks to EPD's prudent balance sheet management, it has achieved the impressive feat of raising its dividend for 22 consecutive years.
EPD has invested $2.278 billion in capital expenditures to expand its business over the past year. The best part is that it did so without taking on any debt or issuing equity. It funded the whole amount from Free Cash Flow and still had an additional $5.59 billion. EPD is fully self-funding.
EPD has an investment-grade balance sheet and a healthy history of dividend growth. I like it very much when management's interest is aligned with those of shareholders, and EPD's management is very much so. Management and insiders own 31% of shares of the company! Historically this has a strong track record to prove it. Another big plus: EPD is one of the very few midstream companies that is doing share buybacks to enhance shareholder value. This is rare to see in a sector where most companies keep adding to their high debt levels and diluting shareholders with new share issuances.
EPD's price saw a pullback after they reported their earnings due to investor misunderstanding of financial results. It seems that investors were focused on the EBITDA figures which were down 2% for the quarter. What did investors get wrong?
Investors dismissed the earnings per share which were up by 8.3% in the 3rd quarter. Note that EPS growth was at 0% in the first quarter (due to the Pandemic) and 6.3% in the 2nd quarter. This shows accelerating EPS growth.
Importantly, one main factor for EBITDA decline had nothing to do with operations, but rather due to conservative accounting by management. In fact, management does not consolidate earnings from their affiliates, but rather only includes the cash receipts. These affiliates have actually seen their earnings grow. Therefore future cash receipts are set to increase, resulting in higher EBITDA. This is a timing difference, and as stated above as a result of conservative accounting.
The pullback offers us a great buying opportunity!
EPD's exposure to natural gas, NGL, and petrochemical commodities are seeing high demand due to a heating economy. This demand is only going to increase over the next two years as the global economy runs red-hot. This is precisely the type of holding we want to protect us from inflation! Buy the dip in EDP and lock in the yield for the very long term. This stock is set to be a big winner in the next two years at least.
For now though, EPD is highly likely to be a top tax-loss selling candidate and well worth watching through December to lock in an extra high yield. Since its last ex-div for the year, EPD has slowly declined due to selling pressure. Patience is key but you'll be thanking Santa next year as higher-than-normal income comes rolling in!
Note: EPD is an MLP and issues a K-1
Pick #2: CSWC - Yield 8.9%
Capital Southwest Corp. (CSWC) is a BDC (Business Development Company) that focuses on small businesses in the "lower middle market". These are businesses that have $2-$20 million in annual EBITDA.
CSWC makes combination investments, with a debt position that is usually senior and secured, and getting an equity "kicker". This combination of debt and equity positions allows CSWC to receive high-yield interest while also enjoying significant upside opportunities when the borrower grows.
Since being spun off from CSWI in 2015, CSWC has provided substantial returns to shareholders. Including $9.96/share in dividends.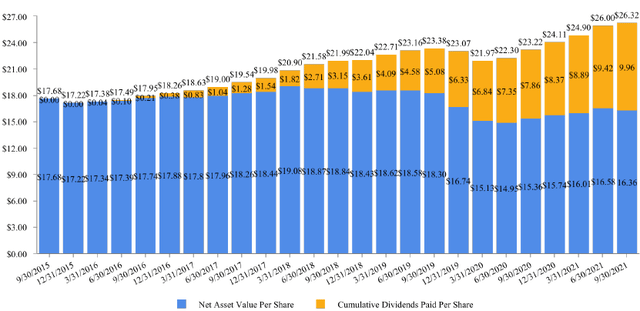 Source: CSWC Q2 2022 Presentation - Nov. 2, 2021
This success is thanks to a great track record at realizing large gains when exiting an investment. As a BDC, CSWC is required to distribute most of its taxable gains.
Since 2015, CSWC has averaged an IRR (Internal Rate of Return) of 15.2% on their investments. Last quarter, they exceeded that impressive average: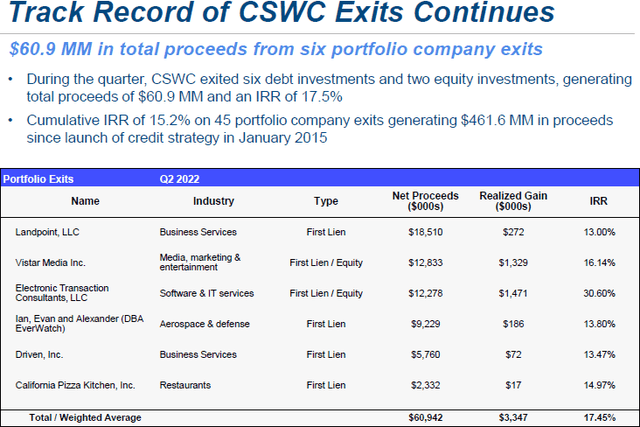 Source: CSWC Q2 2022 Presentation - Nov. 2, 2021
The current environment is fantastic for BDCs like CSWC. With the economy heating up, demand for loans from small businesses is growing as they look to expand or buy out competitors.
Meanwhile, CSWC has been improving its balance sheet, recently reducing the interest rate on its revolving line of credit from LIBOR + 2.5% to LIBOR + 2.15%. Additionally, CSWC refinanced 5.375% Notes with new 3.375% Notes. These interest rate savings make CSWC more profitable and go straight to the bottom line.
Since COVID, CSWC has grown its portfolio from $585 million in assets to $867 million. This larger scale will make CSWC more efficient, allow them to continue accessing cheaper capital, and is why CSWC's share price has gone up.
CSWC continues to expand, taking advantage of trading at a premium to book value to issue equity. BDCs that consistently trade at a premium to book value enjoy the "Circle of Virtue" effect, where issuing new equity increases the book value for existing shareholders. When that new capital is invested, earnings per share go up for everyone. BDC's that trade at a premium tend to continue trading at a premium because it provides them with a competitive advantage over peers trading at a smaller premium or discount to book value.
Furthermore, CSWC is paying an extra-large special dividend that goes Ex-div Dec. 14th and will be paid on New Year's Eve. Start 2022 right with an extra lump sum of money to invest into the market. Unlike EPD, this is something you'll need to act on quickly to get that extra jingle in your pockets!
CSWC is a high-quality BDC that specializes in the lower middle market segment. With the Fed allowing the economy to run hot, we want exposure to this segment, and CSWC is the best way to get it!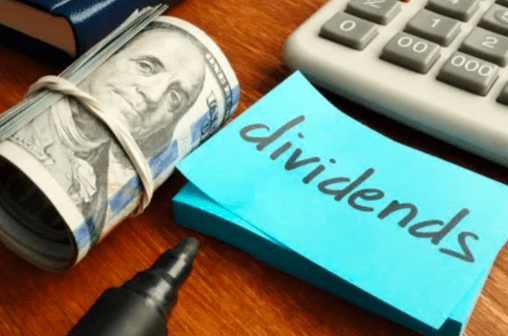 Source: Shutterstock
Conclusion
Today we've looked at two very different opportunities. One requires patience but will pay off exceptionally well next year as our higher-than-normal yield is locked in. The other requires swifter action but gives us a lump sum of income now to use in 2022 to grow our income even further. Together we lock in immediate and delayed gratification.
I hope your December is wonderful, regardless of what you celebrate at the end of the year, or if you even do. Take some time to be thankful and give the gift of thanks to someone else. Furthermore, be on the lookout for excellent buying opportunities driven by tax-loss selling. As income investors, this is prime time to lock in waves of additional income for 2022. Now is the time to set up next year for excellence.
If you want full access to our Model Portfolio and our current Top Picks, feel free to join us for a 2-week free trial at High Dividend Opportunities.
We are the largest income investor and retiree community on Seeking Alpha with over 4800 members actively working together to make amazing retirements happen. With over 40 individual picks yielding +7%, you can supercharge your retirement portfolio right away.
We are currently holding a limited-time sale with 10% off your first year!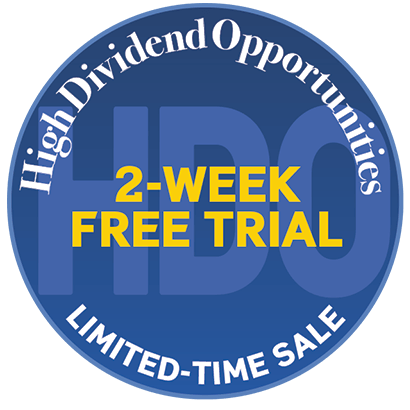 This article was written by
I am a former Investment and Commercial Banker with over 35 years of experience in the field. I have been advising both individuals and institutional clients on high-yield investment strategies since 1991. I am the lead analyst at High Dividend Opportunities, the #1 service on Seeking Alpha for 6 years running.
Our unique Income Method fuels our portfolio and generates yields of +9% alongside steady capital gains. We have generated 16% average annual returns for our 7,500+ members, so they see their portfolios grow even while living off of their income! Join us for a 2-week free trial and get access to our model portfolio targeting 9-10% overall yield. Our motto is: No one needs to invest alone!
In addition to being a former Certified Public Accountant ("CPA") from the State of Arizona (License # 8693-E), I hold a BS Degree from Indiana University, Bloomington, and a Masters degree from Thunderbird School of Global Management (Arizona). I currently serve as a CEO of Aiko Capital Ltd, an investment research company incorporated in the UK. My Research and Articles have been featured on Forbes, Yahoo Finance, TheStreet, Investing.com, ETFdailynews, NASDAQ.Com, FXEmpire, and of course, on Seeking Alpha. Follow me on this page to get alerts whenever I publish new articles.
The service is supported by a large team of seasoned income authors who specialize in all sub-sectors of the high-yield space to bring you the best available opportunities. By having 6 experts on your side, each of whom invest in our own recommendations, you can count on the best advice. (We wouldn't follow it ourselves if we didn't truly believe it!)
In addition to myself, our experts include:
3) Philip Mause

4) PendragonY

We cover all aspects and sectors in the high yield space including dividend stocks, CEFs, baby bonds, preferreds, REITs, and more! To learn more about "High Dividend Opportunities" and see if you qualify for a free trial, please check out our landing page:
High Dividend Opportunities ('HDO') is a service by Aiko Capital Ltd, a limited company - All rights are reserved.
Analyst's Disclosure: I/we have a beneficial long position in the shares of EPD AND CSWC either through stock ownership, options, or other derivatives. I wrote this article myself, and it expresses my own opinions. I am not receiving compensation for it (other than from Seeking Alpha). I have no business relationship with any company whose stock is mentioned in this article.

Treading Softly, Beyond Saving, PendragonY, and Preferred Stock Trader all are supporting contributors for High Dividend Opportunities. Any recommendation posted in this article is not indefinite. We closely monitor all of our positions. We issue Buy and Sell alerts on our recommendations, which are exclusive to our members.
Seeking Alpha's Disclosure: Past performance is no guarantee of future results. No recommendation or advice is being given as to whether any investment is suitable for a particular investor. Any views or opinions expressed above may not reflect those of Seeking Alpha as a whole. Seeking Alpha is not a licensed securities dealer, broker or US investment adviser or investment bank. Our analysts are third party authors that include both professional investors and individual investors who may not be licensed or certified by any institute or regulatory body.