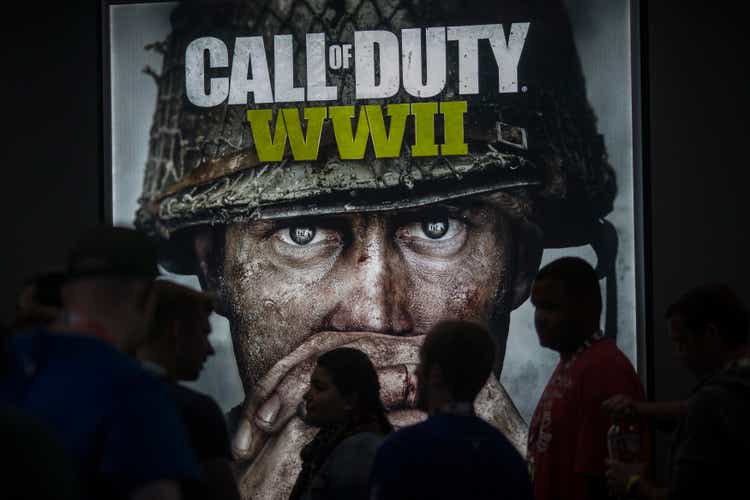 For the last several years, I've been following "scandal stocks" - companies that have rapid declines due to negative news with a moral component.
In the typical cycle, a negative news report or government action triggers a stock decline. The pressure grows as media reveal further problems and investigations begin.
At some point (the median is about five months), most of the bad news has come out, corrective action has been taken, and the weight is lifted.
Company
Type
Price
Date
Bottom
Date
% Decline
Length
Full recovery
BP
Oil spill
55.78
2/3/2010
27.02
6/25/2010
52%
142 d
Not achieved
Lumber Liquidators
Formaldehyde
68.78
3/1/2015
11.11
2/26/2016
84%
367 d
Not achieved
Volkswagen
Emissions cheating
167.95
9/11/2015
92.36
10/2/2015
45%
21 d
11/1/2017
Chipotle
Food poisoning
640.23
10/31/1015
255.46
2/9/2018
60%
832 d
3/14/2019
Wells

Fargo

Account fraud
50.55
9/2/2016
44.6
11/4/2016
12%
63 d
10/10/2016
Equifax
Data breach
142.72
9/7/2017
92.98
9/15/2017
35%
8 d
7/29/2019
Wynn Resorts
Sexual harassment
200.6
1/25/2018
163.06
3/2/2018
19%
36 d
5/10/2018
Facebook
Data misuse
185.09
3/15/2018
131.55
11/18/2018
29%
248 d
4/25/2019
Tesla
Misleading tweets
341.99
8/6/2018
250.56
10/8/2018
27%
63 d
12/16/2019
Kraft Heinz
Accounting errors
48.18
2/21/2019
25
8/27/2019
48%
187 d
Not achieved
Boeing
737-MAX crashes
422.54
3/8/2019
95.01
3/20/2020
78%
380 d
Not achieved
Altria
Vaping illnesses
50.53
7/19/2019
29.89
3/23/2020
41%
248 d
9/2/2021
Luckin Coffee
Accounting fraud
26.2
4/1/2020
1.39
5/22/2020
95%
51 d
Not achieved
Activision Blizzard*
Sexual harassment
91.51
7/20/2021
58.56
11/30/2021
36%
130 d
Not applicable
* Continuing
MEDIAN DECLINE = 45%
MEDIAN LENGTH = 142 DAYS
Source: Author's spreadsheet
After the most severe scandal I wrote about, Luckin Coffee's accounting fraud last year, the stock rose more than 600%.
Activision Blizzard (NASDAQ:ATVI) won't go down that far and won't recover as much, but it seems to fit the general pattern of the less severe scandals. Its selloff began July 20 when California filed a lawsuit saying it had received "numerous complaints about unlawful harassment, discrimination, and retaliation." The lawsuit described harassment such as "cube crawls" in which drunk male employees subjected women to unwanted advances, lower pay and lesser opportunities for women; and an HR department that sat on complaints.
Within a week, an open letter from more than 3,000 employees demanded the company make changes. In September, the Securities and Exchange Commission began investigating.
Several top executives have resigned in the wake of revelations of a "frat boy" culture at Blizzard Entertainment, developer of World of Warcraft, which Activision picked up in a merger in 2007 and has become one of its top franchises along with Call of Duty and Candy Crush.
The company has taken corrective action, including an agreement with the Equal Opportunity Commission, pay equity, firings, and a zero-tolerance policy toward sexual harassment. But that hasn't been enough to stem the decline.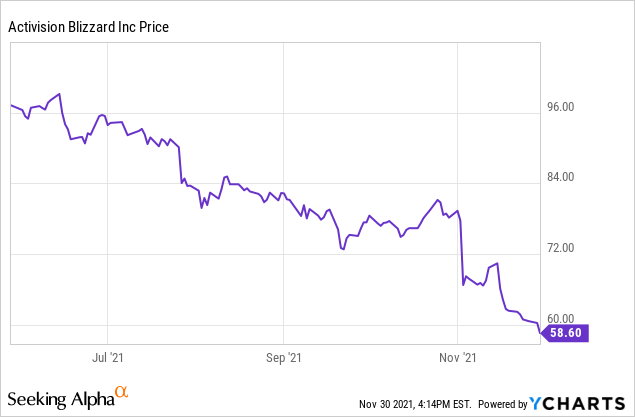 This month, calls have multiplied for the ouster of CEO Bobby Kotick, including an employee petition, a walkout, and demands from a shareholder group. They follow a Wall Street Journal report alleging Kotick, who has run Activision since 1991, knew about multiple sexual harassment claims but did not inform the Board of Directors.
Despite this, the Board of Directors put out a statement expressing confidence in Kotick on November 16. That didn't satisfy console makers Microsoft Xbox and Sony PlayStation, which said they were re-evaluating their relationship with the game publisher, and Nintendo joined the list.
With government agencies, shareholders, employees, media, and business partners all raising an outcry, it's hard to imagine the board of directors ignoring its own call of duty and allowing Kotick to remain much longer. He is certainly no more indispensable than Uber co-founder/CEO Travis Kalanick, who was forced out in 2017 by investors at the then-privately held rideshare company largely because of similar charges the company ignored sexual harassment complaints.
My scandal stocks list also has a sexual misconduct case - Wynn Resorts founder/CEO Steve Wynn was forced to resign in 2018.
The Wall Street Journal published allegations of Wynn's misconduct on January 26, 2018, Nevada gaming regulators began an investigation on January 30, and Wynn resigned on February 6. Further negative headlines ensued, with shareholder lawsuits on February 7 and insider trading allegations on February 27. The stock bottomed on March 2 with a decline of 19% over 36 days and recovered all its losses by May 10, 2018.
One difference is that Wynn was accused of personal sexual misconduct, while Kotick is not, but is blamed for ignoring complaints he knew about for years.
Comparison With Competitors
Scandal aside, how does ATVI look compared to two other video game stocks it is similar to, Electronic Arts (EA) and Take-Two Interactive (TTWO)? It's cheaper, on a price/earnings basis, with a forward P/E of 15.8x, well below the S&P 500 average of 21.3x. It also compares well on an operating margin and price/sales basis.
| | | | |
| --- | --- | --- | --- |
| | TTWO | EA | ATVI |
| Market cap | 19.6B | 35.3B | 47.0B |
| Revenue | 3.37B | 5.38B | 9.05B |
| Quart. Rev. growth | 2% | 58.6% | 5.9% |
| Forward P/E | 34.7 | 18.1 | 15.8 |
| PEG Ratio | 2.57 | 1.7 | 1.35 |
| Price/Sales | 5.8 | 5.52 | 5.19 |
| Operating Margin | 21.80% | 17.50% | 36.2% |
| 52-week change | -5.97% | 0.04% | -25.0% |
Source: Schwab
Neither of the competitors' stocks has fared well over the last year either. Attention has moved to other parts of the industry such as the game platform and user game creation system Roblox, which is up 83% since its March IPO on buzz about its role in building out the Metaverse.
There is certainly a risk in changing user preferences, but Activision is keeping up with a schedule including next week's release of Call of Duty: Warzone Pacific, the biggest update to the Warzone franchise since launch and one with its own Metaverse component.
Conclusion
Activision Blizzard is cheap and should recover from its scandal decline soon after Kotick is forced to resign. I'm keeping some cash ready to invest if and when that happens.