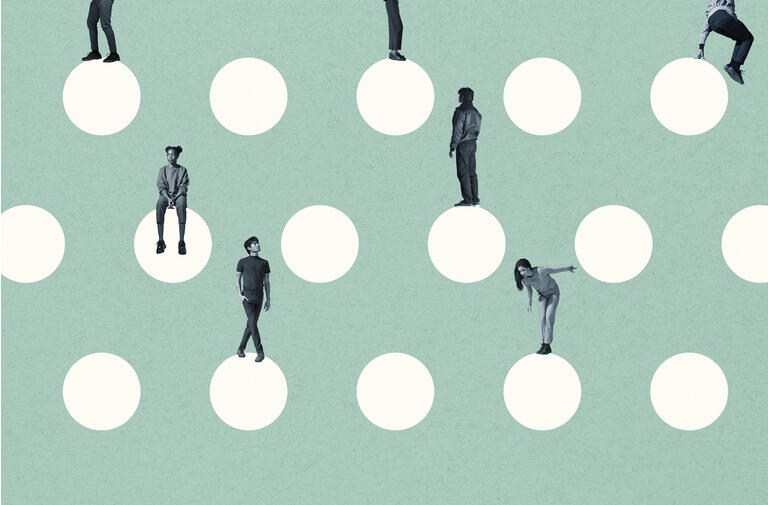 December 18, 2021, concludes the 180-day lockup period of Kanzhun Limited American Depository Shares (NASDAQ:BZ).
When the lockup period ends for Kanzhun Ltd., its pre-IPO shareholders and company insiders will have the opportunity to sell their currently-restricted shares, which the six-month lockup period prevents. This group of pre-IPO shareholders and insiders includes numerous directors and 9 VC firms.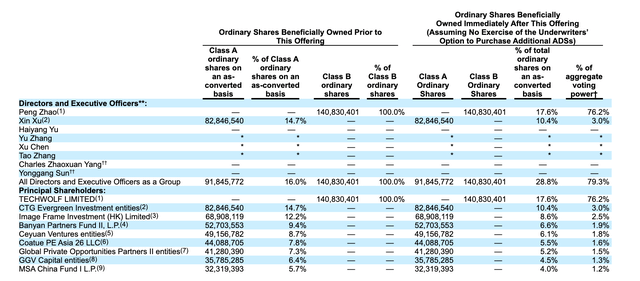 (Source: F-1/A - "subscription required")
We believe that these individuals and VC firms will be especially eager to cash in on some of their gains because shares of BZ have a more than 68% return from IPO. The potential for a sudden increase in stock flooding into the secondary market may negatively impact the share price of Kanzhun Ltd in the short term.
Aggressive, risk tolerant investors should consider shorting shares of BZ ahead of the IPO lockup expiration.
Warning About Shorting Stock
Investors interested in shorting shares of BZ should be aware of the risks of shorting stock, especially in shorting shares of a recent IPO like BZ. Shorting stock puts you at risk of losing assets in excess of your initial investment. BZ shares are depository shares, so the price of BZ could be impacted by events in both China and the US, making shares especially volatile. BZ shares have had a volatile trading history and concerns about liquidity and depth could impact investor's ability to cover short positions. Changes in analyst rating could also have a positive, short-term impact on share price.
We highly recommend that any investor that takes this recommendation be very risk tolerant.
Business Overview: Online Recruitment Platform In China
Kanzhun Limited operates a digital recruitment platform called BOSS Zhipin in the People's Republic of China. The platform connects employers and job seekers, and it enables instant chats between them. The company states that BOSS Zhipin uses proprietary algorithms and data insights to promote accurate matching results for greater efficiency.
Kanzhun has become the largest employment platform in China according to the average MAU last year. The company has a large pool of job seekers across all salary levels and employers from large enterprises to micro businesses and SMEs. The platform essentially eliminates many recruitment professionals from the process. Employers connect directly with job applicants. As of March 2021, 66% of their verified enterprise-level employers eschewed professional recruiters.
In addition, the company built the platform around its mobile app whereas older digital recruitment platforms began during the PC era and later adapted their software to mobile interface. Kanzhun believes this intuitive user experience is a key reason for their success. The BOSS Zhipin app also uses big data analysis to offer recommendations between employers and job seekers. Either party may initiate instant chat at any time. To prevent fraud, the company uses a screening and monitoring system that verifies the job opening.
Kanzhun offers many services free of charge such as browsing mini resumes, hosting audio and video interviews, posting jobs, and sending offers. Employers can subscribe to premium services if they desire. Through December 2020, Kanzhun had served more than 11.4 million enterprise-level employers across 5.5 million organizations. By the end of March 2021, those numbers had increased to 13.0 million and 6.3 million respectively. For the 12 months ended on March 31, 2021, they had 2.89 million paid employer customers, up from 2.23 million for the same period the previous year.
The company has approximately 3,400 employees and is headquartered in Beijing, People's Republic of China.
Financial Highlights
Kanzhun Ltd. reported third-quarter financial highlights for the period ending September 30, 2021:
Revenues totaled RMB1,211.8 million (US$188.1 million). This was an increase of 105.4% over the same quarter of 2020.
Calculated cash billings totaled RMB1,221.0 million (US$189.5 million). This represented an increase of 61.8% over the same quarter of 2020.
Average monthly active users (MAUs) totaled 28.8 million. This represented an increase of 28.6% over the same quarter of 2020.
Total paid enterprise-level clients for the twelve months ended September 30, 2021, grew from 1.9 million to 4.0 million for an increase of 110.5%.
Net income totaled RMB286.2 million (US$44.4 million), versus net income of RMB33.8 million for the same period the previous year.
Management
CEO and Chairman of the Board Mr. Peng Zhao is the founder of Kanzhun Ltd. His previous experience comes from senior executive positions at Quickerbuy, Zhaopin Ltd, and China Youth Volunteers Association. He earned a bachelor's degree in law from Peking University.
CFO and Director Mr. Yu Zhang has served in his position since September 2019. He was a managing director at UBS Asset Management. He also served as a deputy portfolio manager and analyst at China and Emerging Market Asia Equities. His other experience comes from positions at BDA and Ericsson. He graduated from Beijing University of Posts and Telecommunications.
Competition: Zhaopin, 51job, ChinaHR, And More
Kanzhun operates in a very competitive space. Other job search websites in China include Zhaopin, 51job, ChinaHR, ChinaJob, Monster.com (CHINA), ChinaHot, CareerEngine, MatchDragon, Wang & Li, and CJol.
Early Market Performance
The underwriters priced the IPO at $19 per share. The stock closed on its first day of trading at $38.26. The share price rose to $42.05 on June 25, but then began a decline to reach $29.46 on July 27. It rose again to $39.86 on November 16.
The Bottom Line
When the IPO lockup expires, pre-IPO shareholders and company insiders will be able to sell large blocks of currently-restricted shares for the first time. As mentioned above, we believe that BZ's more than 62% return from IPO is a compelling reason for many of these individuals and firms to cash in on at least some of those gains. We believe that large sales of currently-restricted securities could flood the secondary market for BZ when the IPO lockup expires and cause a sharp, short-term selloff.
Very risk-tolerant investors should consider shorting shares of BZ ahead of the IPO lockup expiration. Interested investors should cover short positions during the December 9th and 10th trading sessions.