MarketMove Token Is A Potential Long-Term Value Creator
Summary
MarketMove aims to protect investors from scams such as rug pull and honeypots.
Hyper-deflationary token seems attractive for the long term.
Funding of $5 to $10 million on the cards, which will accelerate the project pipeline.
Credit core team from companies like Google, McKinsey, and Micron.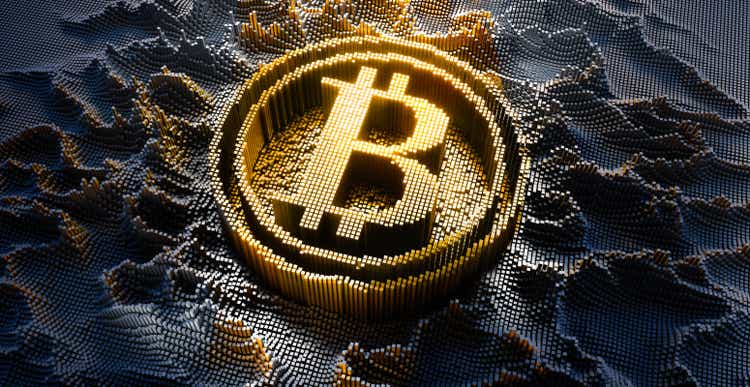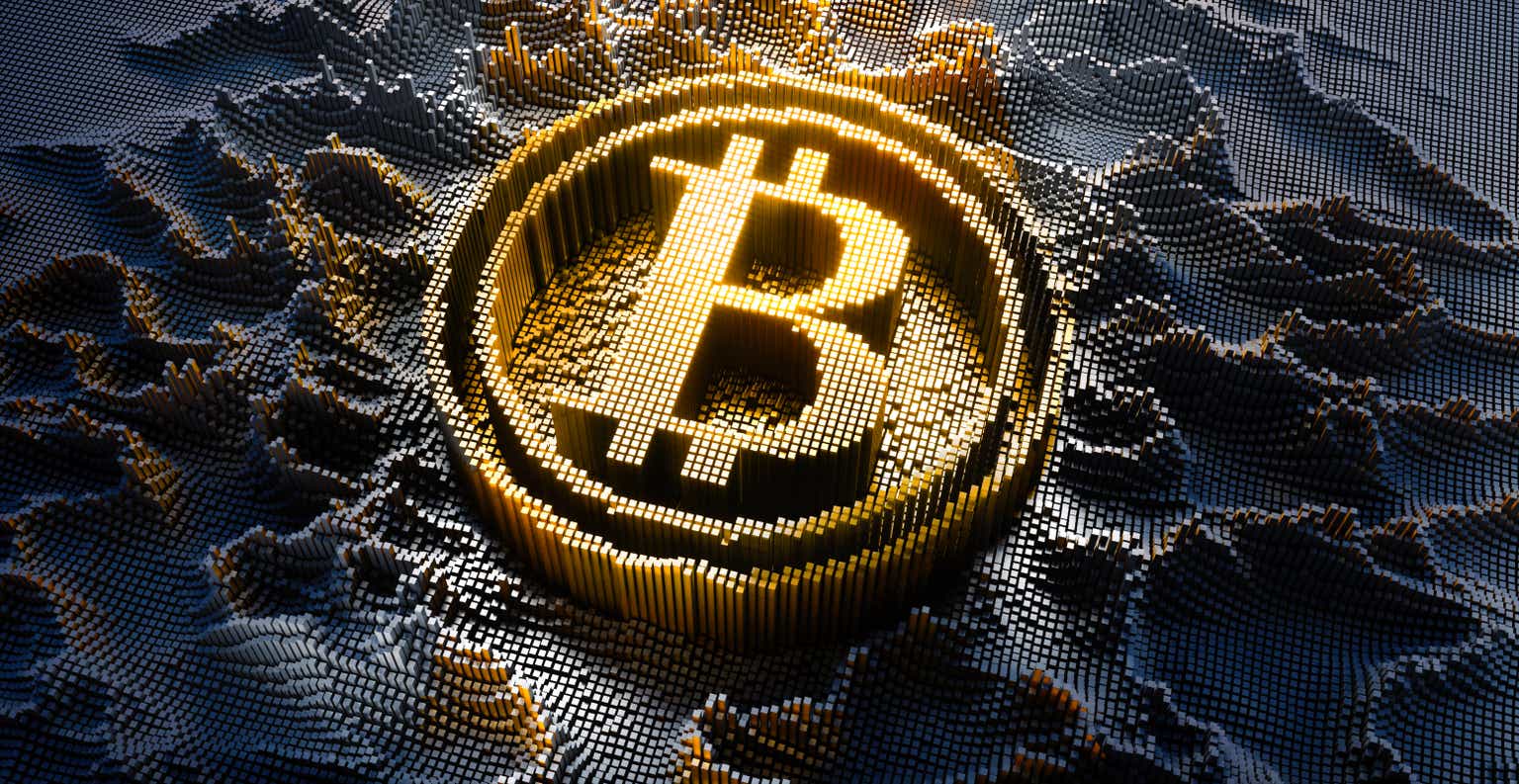 Introduction
I am initiating coverage on MarketMove (MOVE-USD) with a "Buy" rating and a medium to long-term investment horizon.
I believe that MarketMove is a quality project with a strong use case. This coverage will talk about the developments in the cryptocurrency world and the reasons that make MarketMove relevant.
The cryptocurrency world is getting bigger. Data from CoinGecko indicates that the global cryptocurrency market capitalization currently stands at $2.79 trillion.
It seems that cryptocurrencies are too big to be banned and too big to be ignored.
It's therefore not surprising that investors are gradually looking at portfolio diversification with cryptocurrencies among the asset classes.
Recently, Apple's CEO Tim Cook revealed that he owns Bitcoin (BTC-USD). Elon Musk is known to be holding Bitcoin and Dogecoin (DOGE-USD).
There is another interesting data from Coinbase (COIN). Institutional trading volume was $27 billion in Q3 2020. However, for Q3 2021, the trading volume has surged to $234 billion.
This is a clear indication of the point that it's not just retail investors who are buying cryptocurrencies. There is a wider adoption that's happening.
However, amidst these positives, I must admit that there are a significant number of coins/tokens that are purely speculative. The world of cryptocurrency is full of examples related to classic pump and dump.
Let's however look at the positive side of things.
According to CoinGecko, there are 11,263 listed coins. Let's assume a scenario where 90% of the coins are purely speculative.
It still leaves investors with more than 1,000 non-speculative coins. I have been extensively looking at some non-speculative investment ideas in the recent past.
I believe that there are coins/tokens that represent strong use cases. In simple worlds, there are projects that are likely to survive in the coming years as the centralized and decentralized world get closer.
The objective of this article is to discuss Move, which is a non-speculative token.
Let's talk about the reasons to be bullish.
An Introduction to MarketMove
Before talking about the use case, let me mention here that Move token has surged by over 500% in the last 30-days. I still believe that there is significant upside potential. Long-term investors can consider exposure on dips.
If I had to describe MarketMove in simple words, it would be as follows - In a cryptocurrency world that's full of speculation, rug pulls and honeypots, the aim of MarketMove is to simplify investing for people interested in cryptocurrencies.
MarketMove therefore aims to screen good projects from doubtful projects using the power of artificial intelligence.
An attractive feature of MarketMove is "Safety Audit." Users can put the contract address for various coins to analyse the level of safety.
Let's look at an example.
MarketMove analyzes a coin under aspects of financials, holders, liquidity and contract. So, when we look at Shiba Inu Coin (SHIB-USD), we know that SHIB has a robust liquidity pool and the contract coding is safe from red flags like a honeypot.
We also see that top-10 holders own 33.42% of the circulating supply. The positive here is that a significant portion of the supply is in strong hands. However, in a bear-case scenario, big holders can dump the coin. Overall, if we look at the Safety Audit, there is clarity on the potential risks.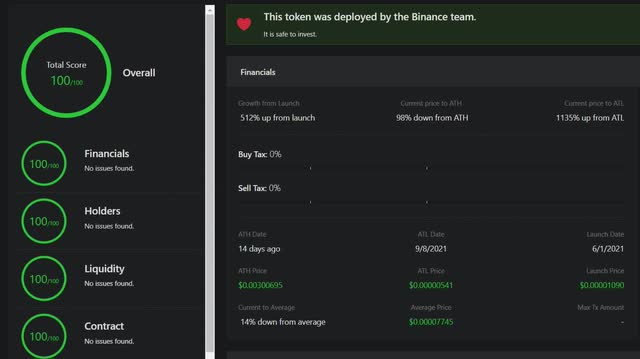 Source: MarketMove Safety Audit
Similarly, if we look at Dogecoin, the top-10 holders have 21.07% of the circulating supply. Clearly, the holder concentration is not as high as Shiba. On all other parameters, Doge and Shiba are comparable.
Therefore, if I had to make an investment decision on these two meme coins, I would be slightly overweight Dogecoin. As a matter of fact, Dogecoin has more holders in the United States than Bitcoin.
Ambitious Long-Term Plans
MarketMove is not just limited to AI-driven Safety Audit. The project has ambitious long-term plans.
Before discussing any further, it's worth noting that the project has a senior team that includes individuals that have previously worked with Google (GOOG), McKinsey, Capgemini (OTCPK:CAPMF) and Micron (MU). This adds to the credibility of the project.
Marius Kierski, the founder and CEO, has been associated with organizations like Google and Mozilla. Michael Novak, the founder and CEO, has his own AI consulting firm. The firm has blue-chip clients that include BP (BP) and Novartis (NVS), among others. Also, Marcin Stachowiak is the head of AI. Marcin was the head of Intelligent Automation Lab at Capgemini. The core team therefore seems attractive.
Coming back to the plans for the coming months, MarketMove will be introducing features like limit order and stop-loss orders for de-centralized exchanges. Some other attractive features that are in the pipeline include social media tracker, whale watcher, pre-sale sniper and launch sniper.
Overall, the idea is to create a one-stop shop for investment decisions and watch for any potential threats.
Another factor that's likely to take Move token higher is the Ethereum Bridge. That's likely towards the end of this month or in January 2022. Once the ETH Bridge is enabled, the project will have a wider reach.
It's also worth mentioning here that the team is planning to raise $5 million to $10 million from investors in the next 1-2 months. This funding is likely to accelerate the project's implementation plans.
If we look at the road-map, MarketMove is also looking at a Binance listing application in the first quarter of 2022. This can translate into multi-fold increase in the visibility of the project.
Attractive Tokenomics
Tokenomics is an important consideration when choosing a coin. Just as an example, Dogecoin is inflationary while Shiba is deflationary.
MarketMove describes its token as hyper-deflationary. To elaborate, the project had a total supply of one trillion tokens.
Of this, 75% of the tokens were burnt when the project was launched in September. This implies 250 billion tokens in circulating supply.
However, the interesting part is that tokens are burnt with every buy and sell transaction. Additionally, holders get reflections. In simple worlds, MarketMove rewards holders with additional tokens every time there is a buy and sell transaction. It goes without saying that the tax on sell transaction is high.
Just to put things into perspective, MarketMove had 250 billion tokens in September 2021. Currently, the number of tokens has declined to 236.5 billion. Therefore, in three months, 13.5 billion tokens have been burnt through transactions.
As MarketMove gains more visibility, trading is likely to increase. This will accelerate the rate of token burn. Therefore, token holders stand to gain from rising price due to project development. At the same time, the tokens become scarcer with time.
Risk Factors
I believe that investing in MarketMove is similar to investing in an early-stage companies. The risk related to investing in a new project is always high. In some ways, MarketMove is similar to a high-beta stock. Having said that, the project is promising and returns can be stellar. A way to navigate the risk is to have a diversified portfolio within the cryptocurrency space.
Another potential risk factor is likely to be funding. The project aims to raise $5 million to $10 million in the next month or two. Access to funding will imply quick development and accelerated marketing efforts. However, delayed financing can be a possible risk.
The projects in the cryptocurrency world have a low-entry barrier. It's easy for competitors to replicate the idea. However, MarketMove is likely to have an early-mover advantage. If the project visibility increases multi-fold in the coming months, survival seems likely.
Concluding Views
MarketMove seems like an ambitious project that initially aims at helping investors avoid scam coins. It's likely that more features will be introduced in the coming quarters.
The MarketMove team has already talked about re-branding of the website and the launch of Move X. The details about the latter are still not known. However, there is little doubt that there is a deep pipeline of ideas.
I must again mention here that Move coin has already surged by over 500% in the last 30-days. Investors can consider gradual exposure instead of a big plunge.
Having said that, multi-fold returns at the blink of an eye is not uncommon in the cryptocurrency world. Considering the point that MarketMove has several launches in the next two months, the token might continue trending higher.
This article was written by
Analyst with interest in various asset classes for portfolio diversification. My field of expertise includes equities, precious metals, commodities and cryptocurrencies. Special interest and love for economics.
Analyst's Disclosure: I/we have a beneficial long position in the shares of MOVE-USD either through stock ownership, options, or other derivatives. I wrote this article myself, and it expresses my own opinions. I am not receiving compensation for it (other than from Seeking Alpha). I have no business relationship with any company whose stock is mentioned in this article.
Seeking Alpha's Disclosure: Past performance is no guarantee of future results. No recommendation or advice is being given as to whether any investment is suitable for a particular investor. Any views or opinions expressed above may not reflect those of Seeking Alpha as a whole. Seeking Alpha is not a licensed securities dealer, broker or US investment adviser or investment bank. Our analysts are third party authors that include both professional investors and individual investors who may not be licensed or certified by any institute or regulatory body.