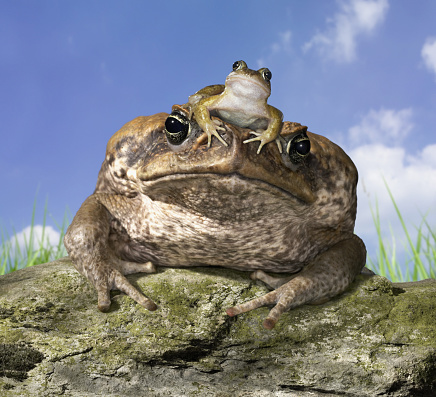 Storage REITs are playing a hot hand
Just as the academy awards have categories, REITs have sectors. According to research by Hoya Capital, sector selection is the most important factor in successful REIT investing.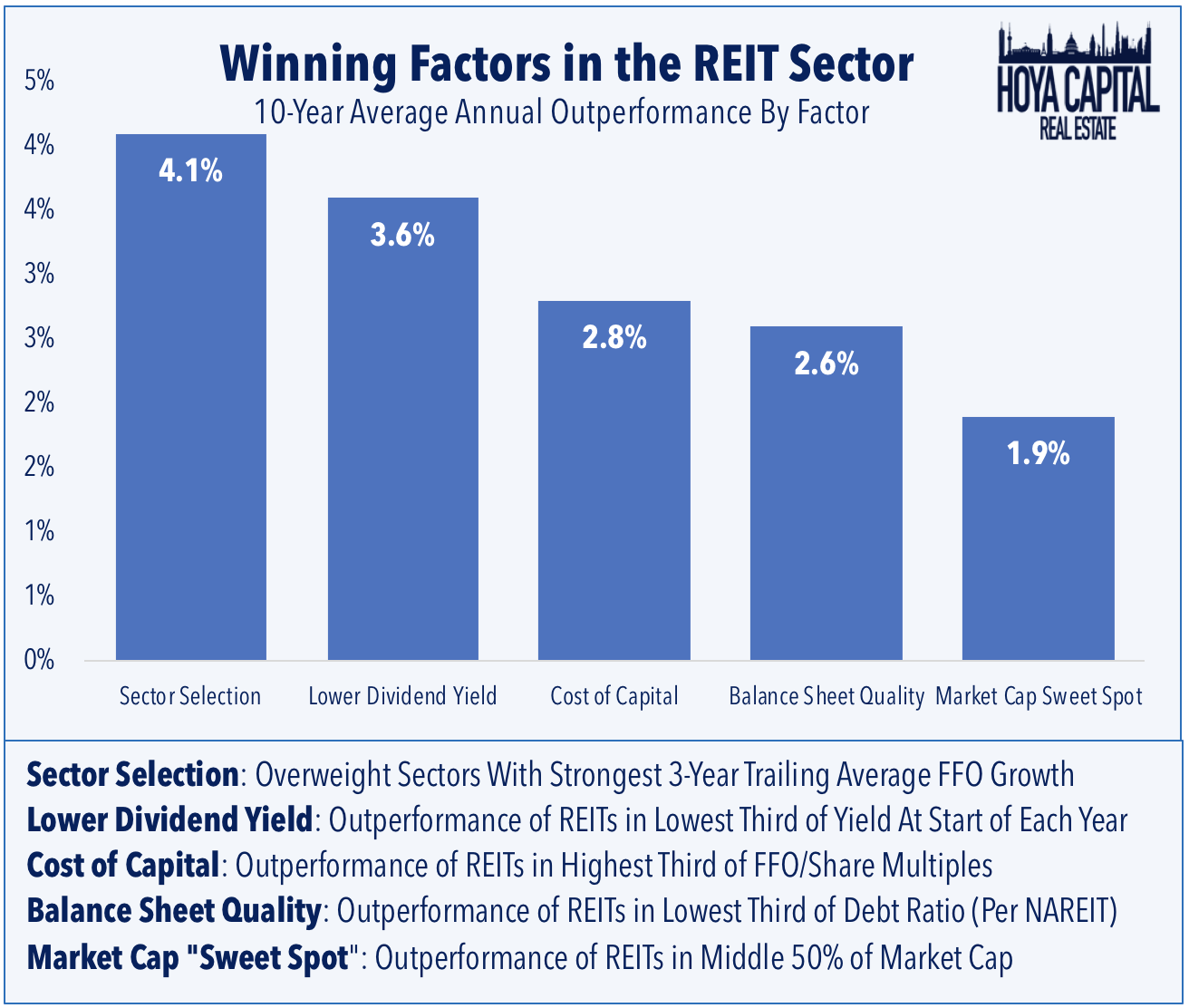 This is a great time to increase your exposure to the storage REIT sector. Storage REITs were the 5th-best performing of the 18 sectors in REITdom through the first 3 quarters of this year, with a scorching 38.9% gain that nearly doubled the REIT average. The Standard & Poor's over that same period gained just 16.8%.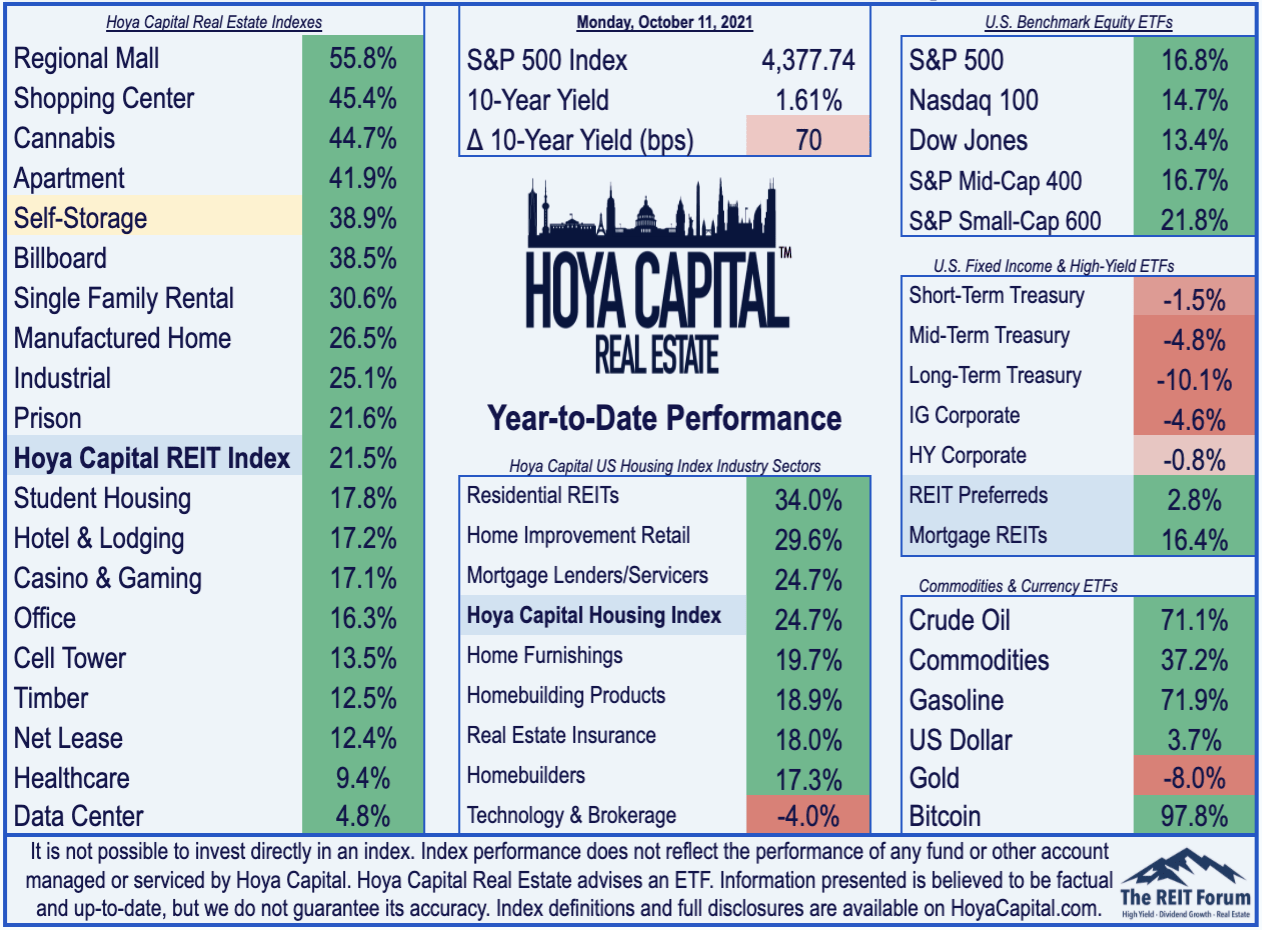 Source: Hoya Capital
According to Hoya Capital:
Storage REITs delivered the most comprehensive "beat and raise" quarter of any REIT sector in recent memory. Every storage REIT now expects double-digit FFO and NOI growth this year.
And the prospects for the next few years are also rosy. As Hoya puts it:
...the self-storage industry is aptly viewed as an extension of the U.S. housing industry, which has been a consistent leader throughout the pandemic. Despite the rally over the past two years, valuations remain compelling as the sector's strong balance sheets, low cap-ex profile, and above-average external growth potential warrant a premium multiple relative to other REIT sectors.

...Additionally, the long-term macro outlook remains favorable as the sector should continue to benefit from the compelling trends of strong demographic-driven demand and limited supply across the U.S. housing sector.
I have been looking for a FROG in the storage sector for three years, without finding one. But this year is different, with several candidates to choose from.
What the numbers say
My FROG-hunting approach to REIT investing relies on just 7 numbers:
Liquidity ratio (Assets/Liabilities)
Growth in Funds From Operations (FFO)
Growth in Total Cash From Operations (TCO)
Growth in Dividends
Market Cap
Growth in share price
Volatility
There are only 6 REITs in the storage sector. So the nominees are . . .
Let's look at how they stack up, on these 6 metrics.
| | | | | | | |
| --- | --- | --- | --- | --- | --- | --- |
| Company | Price Gain | Liquidity Ratio | FFO Growth | TCO Growth | Div Growth | Market Cap |
| PSA | 16.69 | 2.44 | 7.6 | 5.24 | 0.00 | $58.9 |
| EXR | 29.13 | 1.45 | 13.64 | 12.96 | 12.51 | $27.4 |
| CUBE | 21.33 | 1.66 | 10.42 | 11.87 | 11.57 | $11.1 |
| LSI | 27.45 | 2.28 | 13.36 | 13.32 | 6.94 | $10.9 |
| NSA | 48.00 | 1.55 | 27.22 | 26.61 | 14.70 | $7.9 |
| SELF | 9.83 | 3.38 | 18.95 | 15.1 | 0.0 | $0.1 |
Source: TD Ameritrade
In the table above:
Price Gain is 3-year CAGR in share price.
Liquidity Ratio is assets/liabilities as of Q3 2021.
FFO Growth, TCO Growth, and Dividend Growth are 4-year CAGR.
Hey, what is a FROG anyway?
FROG stands for Fast Rate of Growth. FROG REITs are significant, because they usually outperform the market in total return (Gain + Yield). The criteria for identifying a FROG are as follows:
Positive price gain over the past 3 years
Liquidity Ratio >= 1.66 (preferably >=2.00)
FFO and TCO Growth rate >= 10% (preferably >=20%)
Market cap of at least $1.4 billion.
Modeled Return greater than the return posted by the Vanguard Real Estate ETF (VNQ) over the past 3 years.
Modeled Return is my own Rube Goldberg invention that combines price gain, dividend yield, dividend growth rate, and volatility to arrive at one number, for comparison to VNQ.
How do the nominees stack up?
1. 3-year price gain. All six companies have posted healthy annual gains in share price over the past 3 years, so they all qualify as FROGs on that criterion. >Cha-ching!<
2. Liquidity ratio. On this criterion, both EXR and NSA fail, and are eliminated from the competition. Sorry! >Gonggg!< Remember, the minimum is 1.66.
3. FFO and TCO growth. On this criterion, PSA, the largest storage REIT by market cap, fails and is eliminated. Not growing the top line fast enough to be considered a FROG. Sorry! >Gongggg!<
4. Market cap. On this criterion, SELF fails, and is eliminated. Even though it shows definite FROG-like potential, it is just too small. So small I can't even call it a Tadpole yet. More of a hatchling, really. Sorry! >Gonggg!<
And the finalists are...
That leaves only two candidates still in the running: CUBE and LSI.
The final criterion is Modeled Return. Here are the ingredients and the result:
| | | | | | |
| --- | --- | --- | --- | --- | --- |
| Ticker | Price Gain | Yield | Dividend Growth | Volatility | Modeled Return |
| CUBE | 21.33 | 3.16 | 11.57 | 20.4 | 26.77 |
| LSI | 27.45 | 2.59 | 6.94 | 19.7 | 31.88 |
The trailing 3-year total return of the VNQ is currently 14.90%, so both companies qualify by a wide margin. Both companies are officially FROGs. Break out the champagne!
Let's take a closer look at each company.
CubeSmart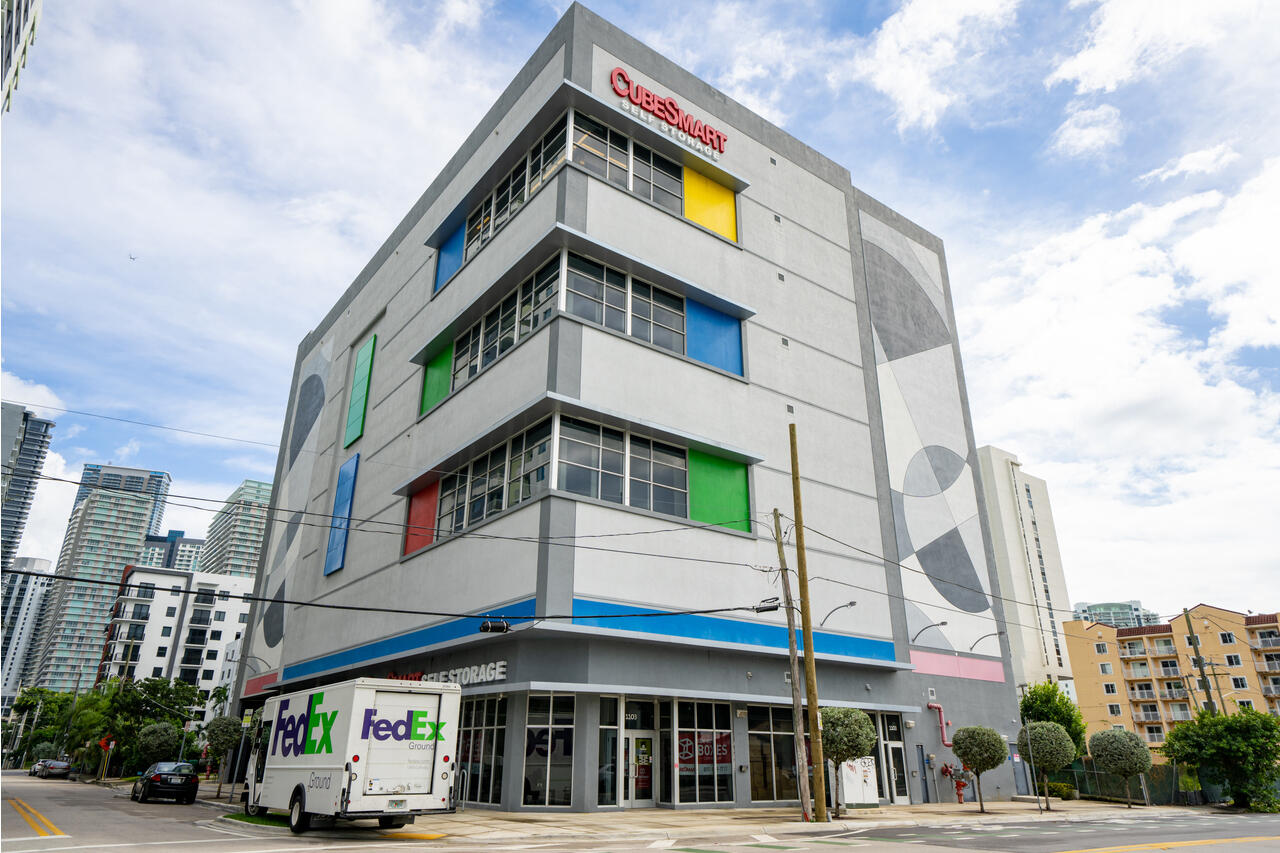 CubeSmart was founded in 2004 and is headquartered in Malvern, Pennsylvania. The company has 545 locations, totaling just under 39 million square feet, with 35.5 million square feet rentable. For Q3 2021, the company reported impressive same-store NOI growth (505 locations) of 21.1% YoY, while same-store occupancy grew from 94% to 98%, revenues increased by $40.1 million, and operating expenses grew by only $7.0 million. The company also increased guidance for 2021 earnings by about 10%, and FFO per share by about 5%. All signs of bristling good health.
As you can see from the map below, the company focuses on major metropolitan areas, with New York and New Jersey accounting for 21% of revenue.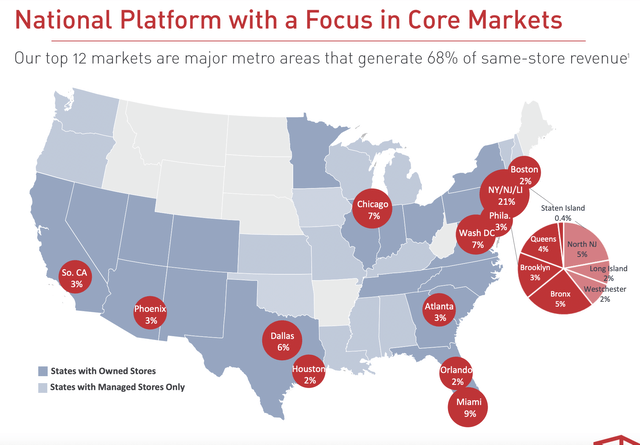 Source: CubeSmart
CubeSmart's dividend yield is a better-than-average 3.17%, with a daring payout ratio of 83% according to Seeking Alpha Premium, and sells for a P/FFO ratio of 25.71. This is right in the sweet spot, slightly higher than the national REIT average which currently stands at about 22.9. Research by Hoya Capital indicates that REITs in the third quartile of P/FFO, slightly above the REIT average, have historically outperformed.
The Seeking Alpha Quant Ratings are "Very Bullish" on CubeSmart. Zacks rates it a Buy, and so do The Street, Raymond James, and Ford Equity Research.
Life Storage
Life Storage, Inc., headquartered in Williamsville, NY, opened its first self-storage facility in 1985, while operating under the name Sovran Self Storage. The company now has 1,034 stores in 34 states, and sports a 94.6% same-store occupancy rate, up from 92.4% a year ago. The company owns 672 of those facilities and has 102 through joint ventures. LSI also manages another 258 for third parties, which serves to enhance their acquisition pipeline.
LSI is more diversified geographically than CubeSmart, with only 8.8% of its revenues coming from the New York area, and its top 10 markets accounting for less than half of its revenue. This also reflects their emphasis on both primary and secondary markets in their acquisition strategy. That's important, because the work-from-home trend is causing a net migration out of big cities and into smaller towns and the Sun Belt.
LSI does not build new facilities. They grow by acquisitions, and by expansion and enhancement of their existing buildings. LSI acquired 29 new stores in Q3 2021 and added 30 more to their third-party management flock.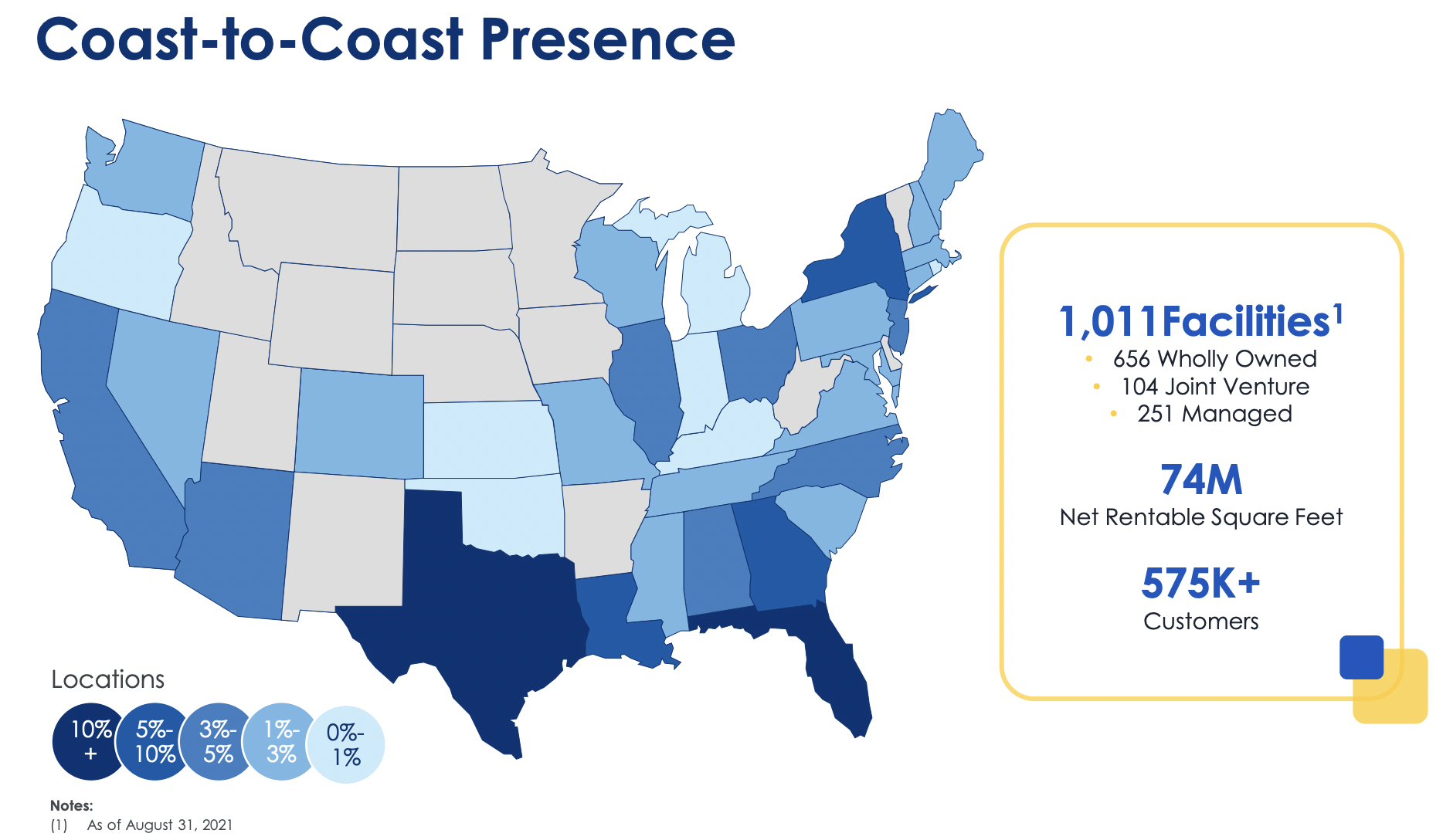 Source: Company presentation
For Q3 2021, LSI reported a whopping 35.6% YoY increase in diluted AFFO, and an impressive 24.3% YoY increase in same-store NOI. Net income attributable to common shareholders leapt by 71.2%.
LSI's dividend yield is currently 2.59%, with dividends growing at a solid 6.94% over the past 4 years, with a nice safe payout ratio of 69.5%. Shares sell for a P/FFO multiple of 29.43, nicely above the REIT average, but not stratospheric. The third quartile of P/FFO is a good place to be.
Like CubeSmart, The Seeking Alpha Quant Ratings are "Very Bullish" on Life Storage. Zacks rates it a Buy, and so do The Street and Raymond James.
And the winner is...
As to which is the Top FROG, that is open to debate. LSI has the higher Modeled Return, so it would seem to be the better choice. LSI is also growing faster than CUBE in FFO, TCO, and Share Price, and its Liquidity is well above the cut-off. But Modeled Return just attempts to gauge the company's likelihood of outperforming VNQ, and the difference between those two scores (26.77 versus 31.88) is relatively small, since they are both comfortably above this year's VNQ-defined bar of 14.90.
The best argument for naming CUBE the top FROG in storage is its dividend. Not only is CUBE's 3.17% yield above the current REIT average of about 2.90%, but its dividend growth rate of 11.57% is also stellar. CUBE is one of those rare REITs that I expect will outperform the VNQ on share price and simultaneously deliver a better dividend! Another good argument is its branding power. If you have ever driven by a CubeSmart facility, I'll bet you noticed it. The best argument against CUBE is that it *barely* qualifies as a FROG, by the skin of its teeth, on liquidity, FFO growth, and TCO growth.
Now hold on just a cotton-pickin' minute...
One final caveat: On every FROG criterion except one, the FROGgiest storage REIT of them all is NSA. Of the six candidates, NSA ranks #1 in Price Gain, FFO Growth, TCO growth, Dividend Growth, and Modeled Return (52.38), with stunning figures across the board, far better than our two finalists, and sits squarely in the Market Cap Sweet Spot at $7.9 billion. And it fails the Liquidity cut-off by a narrow margin of just 0.11. Were it not for that, it would be no contest. National Storage Affiliates would be the winner, hands down.
The Liquidity cut-off is included in my system to protect against over-leveraged REITs that will slash dividends and suffer worse than others during macroeconomic downturn periods (like the COVID pandemic). Yet both NSA and EXR sported Liquidity Ratios of just 1.42 at the end of 2019, which is supposedly too weak to be a FROG, but neither cut its dividend in 2020. In fact, NSA raised its dividend! So maybe my cut-off is set too high, or maybe I am looking at balance sheet quality in too simplistic a fashion.
I will keep an eye on this in coming years, and look for research that sheds light on it. Either way, next month when I max out my investment in my IRA, I will probably invest a small amount in NSA, and a larger amount in our two finalists. NSA is an intriguing company and will be my next test case for the Liquidity cut-off issue.
In the meantime, sticking with the criteria I know for sure will work, if I have to choose between CubeSmart and Life Storage Inc., then the winner is...
May I have the envelope, please? (Drum roll)
Life Storage Inc.!

Source: pixabay.com
...a bona fide FROG likely to outperform the market, with tremendous geographic diversity and absolutely no hint of any liquidity issues.
First runner-up is CubeSmart for its uniqueness in simultaneously delivering superior total returns and above-average dividend yield and dividend growth. That's one rare FROG.
Honorable Mention goes to National Storage Affiliates, a company to keep a close eye on, and one that may change my system of FROG identification.