Sentiment Speaks: I Expect 15-20% Returns For 2022
Summary
The current pullback may have begun sooner than I had initially expected.
Depending on the next "bounce" in the SPX, I may have to revise my pullback target.
I am still expecting a very bullish year in 2022.
This idea was discussed in more depth with members of my private investing community, The Market Pinball Wizard. Learn More »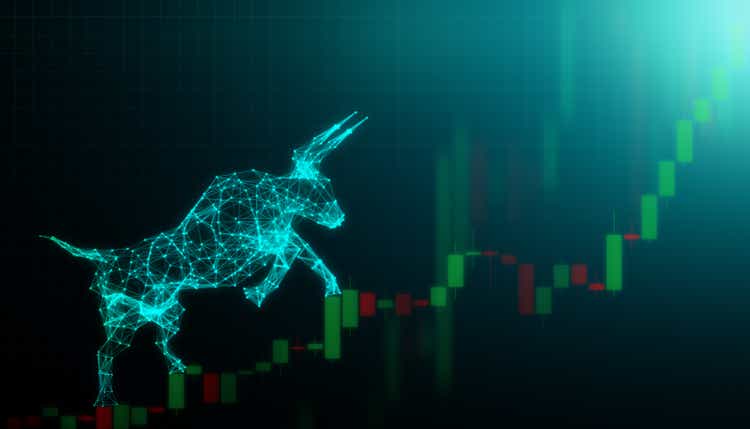 This week, I am keeping my post simple, as I am really short on time.
For those that follow my analysis through the years, you would remember that I turned strongly bullish as the S&P 500 approached the 2200SPX region in March of 2020. But, if you also remember that time period, the level of fear in the market even exceeded that seen at the March 2009 lows. So, when I suggested that the market would see a rally from 2200 to at least 4000, with an ideal target in the 6000 region, many simply could not believe what I was saying, as you can see here.
As you can see, most folks thought my view was "unmeaningful," "absurd," "insane," or based upon "chart magic," while I ignored the "common sense view." However, my expectation was based upon our Fibonacci Pinball methodology of applying Elliott Wave analysis.
If you would like to learn more about our methodology, which has called major turns in the equity market, gold, silver, the US Dollar, oil, bonds, etc, feel free to read this six-part series I wrote for Seeking Alpha, which explains my methodology:
This Analysis Will Change The Way You Invest Forever - Part 1
This Analysis Will Change The Way You Invest Forever - Part 2
This Analysis Will Change The Way You Invest Forever - Part 3
This Analysis Will Change The Way You Invest Forever - Part 4
This Analysis Will Change The Way You Invest Forever - Part 5
This Analysis Will Change The Way You Invest Forever - Part 6
Now, even though we saw a rally from 2200 to 3750SPX in 2020, I still noted at the end of 2020 that I was expecting another 20%+ rally in the S&P 500 in 2021. In fact, I outlined my expectation that I expected a rally to 4440-4600SPX, to be followed by a pullback to 4270SPX, to be followed by another strong rally to an ideal target of the 4900SPX region.
As we know, the market rallied to 4550, pulled back to 4270, and then rallied to a high of 4744. So, clearly, 2021 has not been perfectly aligned with my ideal expectations to date, as we have thus far come up a bit short of my ideal 4900SPX region target. But, again, as we came into 2021, I did say that I expected a 20%+ rally, with a minimum target of 4600SPX. And, we certainly met my expectations a year ago.
Since the market came up short of my ideal 4900SPX region target so far, I am still uncertain as to whether we will try to stretch one more time to get there in the coming weeks/months. And, the question will be answered based upon the nature of the next "bounce" in the market.
You see, if the market has indeed topped near-term, then the next rally will only be corrective in nature. And, should that be the case, then I have to accept a shortened top to the 2021 rally, and accept the 4744 top as the high for wave [3] of [iii] off the March 2020 low, in Elliott Wave parlance. This would cause me to modify my expectation for a wave [4] pullback, as it would lower my ideal target for that pullback to the 4300-4350 region.
However, if the next rally is clearly impulsive, then I will cautiously be looking towards the 4880SPX region before the wave [4] pullback that I initially expected to take us back to the 4440SPX region.
What this means is that the next few weeks will tell me just how deep the wave [4] pullback will take us. But, more importantly, it will also tell me if we begin the next major rally I expect in 2022 sooner rather than later. But, under both circumstances, I am expecting yet another banner year in the S&P 500 in 2022, as I am now expecting a 15-20% rally from the low of wave [4].
So, in recapping, back in 2020, I expected a strong rally off the 2200SPX lows to new all-time highs. And, the market rallied in 2020 from 2200 to 3750SPX. As we went into 2021, I expected a continuation rally from 3750 of at least 20%, with a minimum target of 4600SPX. And, now, as we look towards 2022, I am expecting another 15-20% rally after we complete the 4th wave pullback. Thereafter, the market will become much more complicated and treacherous.
Lastly, I am not sure if I will have time in the coming weeks for public updates, due to my busy work and travel schedule in the coming weeks. So, if you would like my regular updates as to how this current region will resolve, feel free to join us for a free trial at The Market Pinball Wizard.
Housekeeping Matters
If you would like notifications as to when my new articles are published, please hit the button at the bottom of the page to "Follow" me.
THE #1 SERVICE FOR MARKET & METALS DIRECTION!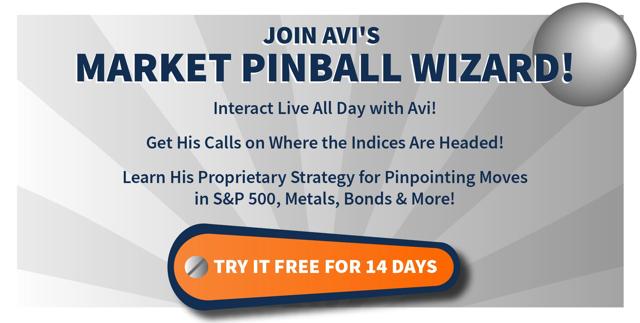 "I think Avi is from the future and he knows how it will all play out, he cant tell us but he is showing us the path one step at a time." (Salem50)
"I used to listen to Jim Rodgers and other 'gurus' and my portfolio performance was lackluster. Then I joined EWT and now I'm printing money with 90% less stress." (Fstef)
"You have helped many, including myself, to change their lives for the better!" (Snrdub1973)
"What you and your partners have created is truly game changing for investors/traders!" (BigDaddyTuna)
CLICK HERE FOR A FREE TRIAL.
This article was written by
Avi Gilburt, CPA., is an accountant and lawyer by training and the founder of Elliot Wave Trader, where along with his team of analysts, he specializes in identifying the major turning points and market trends so you can invest more confidently while applying appropriate risk management.
Avi is the leader of the investing group
The Market Pinball Wizard
where they help members gain a more real-time understanding of where the market is likely heading. Features of the group include: daily S&P 500 directional analysis, intraweek metals analysis, weekly expanded analysis on the S&P 500, metals, USO, and USD, weekly live webinars where we walk you through the charts we are tracking, and community chat with direct access to Avi and his team of analysts to ask questions.
Learn More
.
Analyst's Disclosure: I/we have no stock, option or similar derivative position in any of the companies mentioned, and no plans to initiate any such positions within the next 72 hours. I wrote this article myself, and it expresses my own opinions. I am not receiving compensation for it. I have no business relationship with any company whose stock is mentioned in this article.
Seeking Alpha's Disclosure: Past performance is no guarantee of future results. No recommendation or advice is being given as to whether any investment is suitable for a particular investor. Any views or opinions expressed above may not reflect those of Seeking Alpha as a whole. Seeking Alpha is not a licensed securities dealer, broker or US investment adviser or investment bank. Our analysts are third party authors that include both professional investors and individual investors who may not be licensed or certified by any institute or regulatory body.