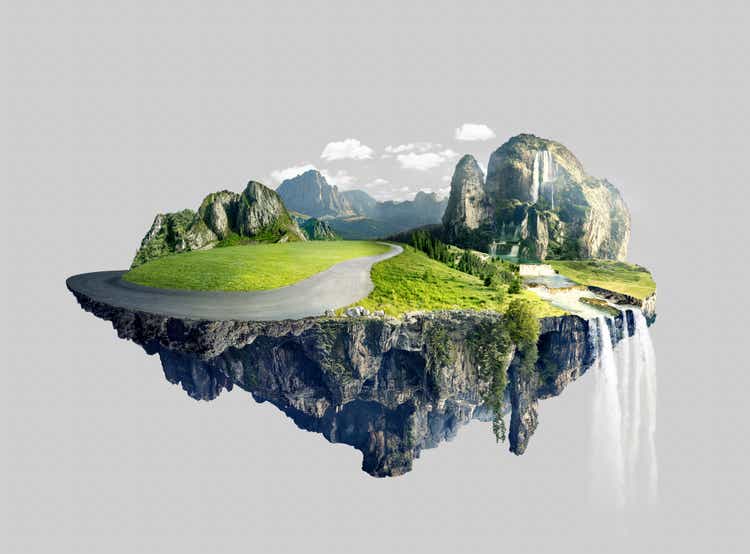 To Meta Platforms (FB), the metaverse presents a massive opportunity. No, it is not a PR gimmick to deflect negative media attention, as I have demonstrated. The company is committed to spending tens of billions on getting a piece of a potentially multi-trillion-dollar market. Given the enormous stakes, stakeholders should have a clear-eyed view of the cost and opportunity of Facebook's decision to become Meta Platforms, a metaverse-first company. If you believe in Mark Zuckerberg's ability to execute and the potential of the metaverse as I do, then buckle up and enjoy the ride.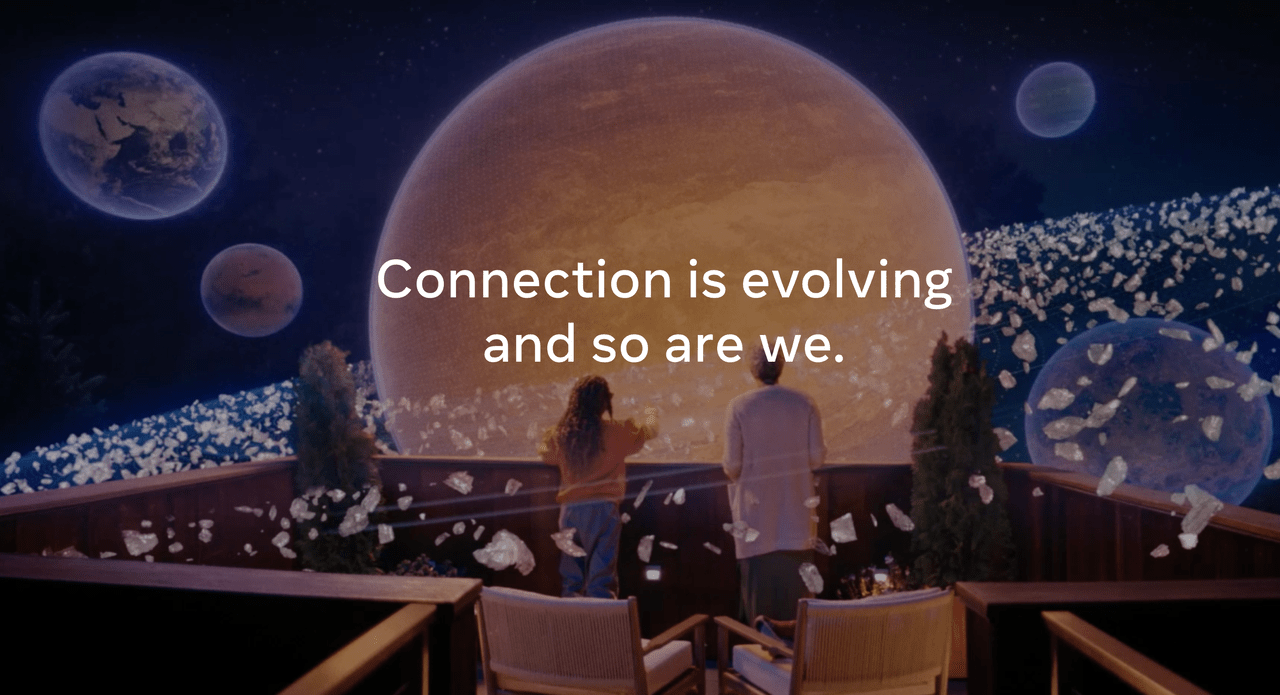 Why Metaverse
Facebook's transition to Meta Platform has been in the works for at least seven years, guided by Mark Zuckerberg's long-term of strategy of always positioning the company at the forefront of the next computing platform.
Facebook was founded in 2004 in the PC era. In March 2012, Mark Zuckerberg recognized the emergence of the mobile internet and pivoted the company's strategy to become mobile-first. This pivot had massive consequences on how the company marshaled resources and grew during the mobile era - to the delight of investors and other stakeholders. Identifying the metaverse as the successor of the mobile internet, Zuckerberg is making a pivot reminiscent of 2012.
Facebook's metamorphosis into Meta Platforms began in 2014 when the company acquired Oculus, a virtual reality technology company, for $2 billion. In a March 2014 blog post, the company wrote:
Facebook plans to extend Oculus' existing advantage in gaming to new verticals, including communications, media and entertainment, education and other areas. Given these broad potential applications, virtual reality technology is a strong candidate to emerge as the next social and communications platform…

"Mobile is the platform of today, and now we're also getting ready for the platforms of tomorrow," said Facebook founder and CEO, Mark Zuckerberg.

During the Q3 2021 earnings call, Zuckerberg described its metaverse initiative as part of its "longer-term efforts to build the next computing platform and help bring the metaverse to life."
Note that the vision that the company will build the next internet platform has been remarkably consistent over the past seven years. The change is equally striking: Zuckerberg's conviction in the vision has increased, as evidenced by changing the description of VR from a "candidate to emerge as the next social and communications platform" to a much broader and definitive "next computing platform."
The Cost
To pursue the metaverse opportunity, the company may spend a conservatively estimated cumulative $70 billion from 2014 through 2023: $9 billion opportunity cost for the acquisition of Oculus and a cumulative $61 billion in organic and inorganic investments.
Over the past seven years, the company's total investment in the metaverse is unclear given the lack of disclosure and difficulty in allocating costs. However, the largest tranch of investment was certainly in March 2014 when the company announced the acquisition of Oculus for $400 million in cash and 23.1 million shares of Facebook common stock valued at $1.6 billion based on a share price of $69.35 per share. Had the company used the $400 million to repurchase its shares instead of issuing shares to buy Oculus, the total opportunity cost of the acquisition would be 28.9 million Facebook shares. Using the 12/3/2021 closing price of $306.84 per share, the acquisition of Oculus cost $8.9 billion.
Today, Oculus and the company's AR and VR businesses are bundled under the Facebook Reality Labs segment. This segment generates immaterial revenue and will reduce the company's 2021 overall operating profit by ~ $10 billion, and the company expects its investments to increase in the future.
Since the company did not give detailed guidance on future metaverse investments, a reasonable way to estimate the investment is to assume that it will scale with its sales growth. According to FactSet consensus estimates, Meta's 2022 revenue is expected to grow by 19% in 2022 and another 18% in 2023. This assumption implies an investment of ~ $12 billion in 2022 and $14 billion in 2023.
To recap, after spending ~ $9 billion on the acquisition of Oculus, Meta could spend $36 billion on the metaverse from 2021 through 2023, bringing the total identifiable cost to $45 billion.
Furthermore, if we assume the company increased its metaverse investments at the same pace as its revenue growth from 2014 through 2020, or since the acquisition of Oculus, we can mathematically arrive at an estimated cost of another $23.6 billion in that period. I'm going to round this up to $25 billion, considering the company's large number of tuck-in acquisitions in the gaming and virtual reality space over the past three years.
The Opportunity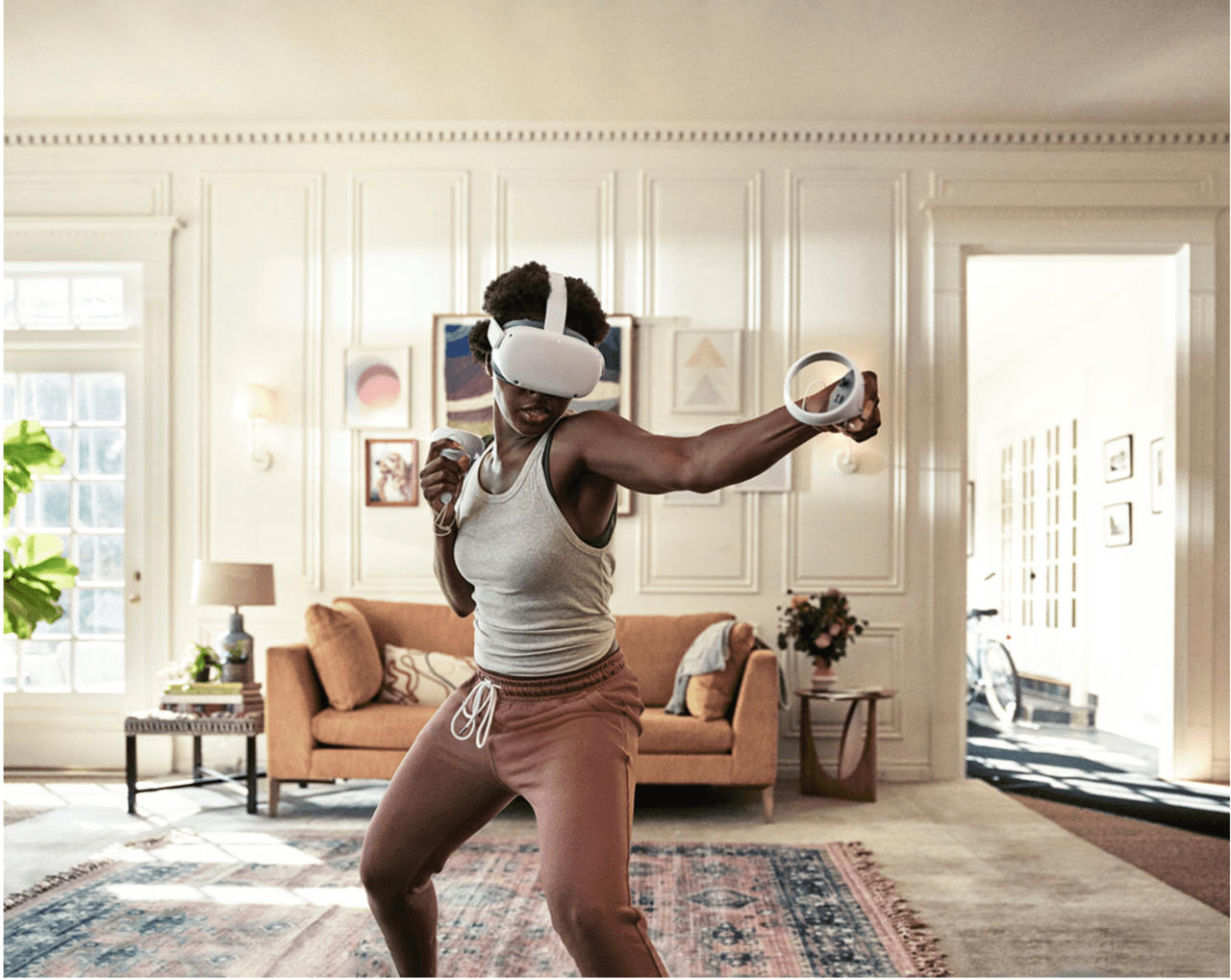 Today, Facebook generates barely any revenue from the metaverse. The company's "other revenue" segment, which includes its consumer hardware business and other non-advertising revenue, contributed to only 2.3% of its 2021 Q1-Q3 revenue. Starting in Q4, the company will break out Realty Labs, but there is no reason to believe that this will be anything more than a low single-digits mix of total revenue and losing at least $10 billion a year going forward.
Let's be frank: the metaverse opportunity today is difficult to pin down, and the market is rapidly evolving, and to own Meta Platforms shares, you need to believe in Mark Zuckerberg's vision:
We believe that the metaverse to be the successor to the mobile internet…

And we think it's going to unlock a massively larger creative economy of both digital and physical good that would exist today and allow millions of people to be able to do work doing what they love, and enabling a whole different economy around that but I think there's going to be another important pillar of our business over the next decade…

If you're in the metaverse every day, then you'll need digital clothes and digital tools and different experiences. Our goal is to help the metaverse reach a billion people, and hundreds of billions of dollars of digital commerce this decade.
If Zuckerberg's vision seems big and perhaps outlandish, it pales in comparison to NVIDIA's founder and CEO, Jensen Huang, who believes "the virtual world will be larger in economics than the physical world." Or, to look at it another way, at least two visionaries are very bullish on the metaverse.
NVIDIA's target metaverse customers are enterprises, while Meta's target metaverse customers could be a mix of enterprise and retail customers. Judging from Jensen's statements and NVIDIA's current offering, I estimate the immediate metaverse hardware and software TAM in front of NVIDIA is more than $360 billion and could ultimately grow into the trillions. While $360 billion seems like a massive number, Gartner forecasts worldwide IT spending to exceed $4 trillion and enterprise software to exceed $600 billion in 2022.
Although Meta Platform is associated with media and advertising, a $650 billion TAM which clearly will be served by the company's metaverse offering, Meta could also go after portions of the enterprise software TAM. For example, in November 2021, Microsoft (MSFT) and Meta announced a partnership to integrate their work collaboration software. The team collaboration software market was valued at $9.9 billion in 2019 and is projected to reach $26.5 billion by 2027, growing at a CAGR of 13.2% from 2020 to 2027.
While Meta is nibbling at the enterprise software market, the opportunity there is only a drop in the much larger bucket of the digital goods market, which is estimated to be a massive $950 billion market. Digital goods are products and services delivered using information technology and do not involve an exchange of physical things. Some illustrative examples of digital goods include movies, music, publications games; virtual goods such as avatars and in-game purchases; art (yes, that includes NFTs), design, and digital services.
With nearly 3 billion in monthly active users on its social media platforms and a leading VR platform in Oculus, Meta is well-positioned to go after each of the digital goods examples listed above.
Risks
The company's bet on the metaverse is big and it is unclear when investors will see a positive return on investment.
As a percentage of Meta's $850 billion market cap, the $70 billion in estimated metaverse costs in the 2014 to 2023 period is equivalent to ~ 8.2% of the company's market cap. However, the financial impact on earnings is expected to be larger.
Per the October 2021 10-Q, the company disclosed that management expect investments in its metaverse business to reduce the company's 2021 overall operating profit by ~ $10 billion, and expect this investments to increase in future periods.
Consensus estimates from FactSet projects Meta Platforms will generate $47.8 billion in operating income in 2021 and $48.8 billion in 2022. This implies 17.3% of 2021's operating income will be allocated to metaverse investments. This also implies that Wall Street expects only a 2% operating income growth in 2022 despite revenue growing 19%.
Investors who want a date on when these large investments will turn profitable will be disappointed. During the Q3 2021 earnings call, Mark Zuckerberg declined to give investors any guidance on the metaverse business's financial future:
So for the next 1 and 3 years, especially, I think what you'll see is us putting more of the foundational pieces into place. This is not an investment that is going to be profitable for us anytime in the near future.
Valuation
(Note: all consensus estimates are from FactSet.)
Meta Platforms currently trades at 21.6 times next-twelve-month consensus EPS, which is at the middle of its 5-year range of 16-31 times. However, given the S&P 500's multiple expansion, FB is trading towards the low-end of its 5-year range in terms of premium to the S&P 500. Today, FB only trades at only a 6% premium to the S&P 500.
This strikes me as a large discount given Meta Platform's far higher expected revenue growth rate. According to Goldman Sachs chief U.S. equity strategist, David Kostin, S&P 500 sales is expected to grow 9% in 2022, less than half of Meta's expected growth rate.
Bears will argue that Meta's earnings growth is only 2% in 2022 vs. 9% for the S&P 500. I disagree with this view as it completely discounts the option value of the company's large metaverse investments. If my metaverse investments estimates are correct -- i.e. around $12 billion in 2022 -- then Meta Platform's 2022 EPS could grow around 19% in 2022 if we exclude this investment.
Meta's management will break out its metaverse business starting in Q4 2021, which should help investors assign a value to the core business and the metaverse business separately. In my view, this increased disclosure should help FB's valuation given the core business could be valued using a P/E metric, while the metaverse business could be valued using a EV/Sales metric, consistent with other fast-growing but unprofitable technology companies.
When the company gives more disclosure in Q4, we will revisit this topic since we do not have enough information to make a sum-of-total-parts valuation (SOTP) at this point in time.
Concluding Thoughts
Meta Platforms is spending tens of billions to go after a market potential in the trillions. The trouble is that no one knows how all of this will play out. However, the lack of clarity never stopped visionaries from going after big dreams. Mark Zuckerberg is one of these visionaries, and he has good company with Jensen Huang. Both Mark and Jensen are founder CEOs of massively disruptive companies, and both are going after the metaverse goldrush.
If you believe in Zuckerberg's ability to execute, and if you believe in the potential of the metaverse, then buckle up. Investors will unlikely see a return on these significant metaverse investments in three or four years, and these investments will weigh on operating margins. However, Meta's stock could still work if they continue to execute well in the core business and demonstrate a clear path to commercialization of Reality Labs.