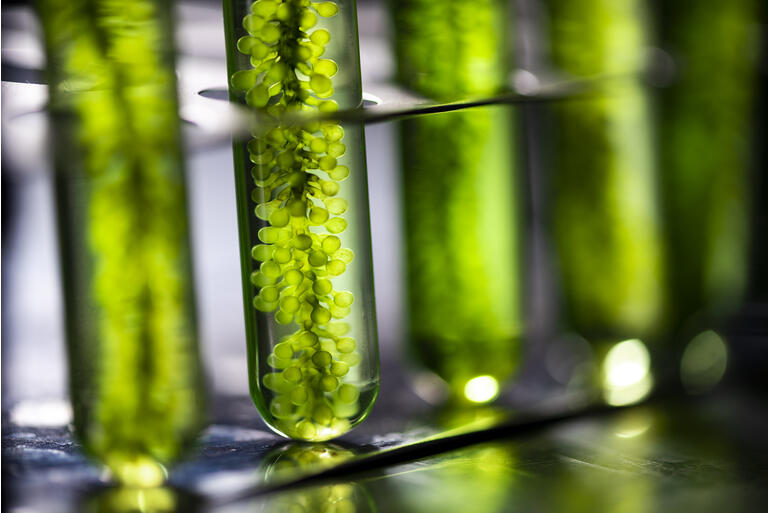 I believe that Prometheus Biosciences (NASDAQ:RXDX) is a biotech that should be on your radar. They just reported positive safety data for their lead clinical product known as PRA023. The safety data from phase 1 showed that both the single-Ascending doses and Multiple Ascending doses of this drug were highly tolerable. This bodes well for the company already pushing a few phase 2a studies. Even better, it has decided to use PRA023 to target a 3rd indication which is an unmet medical need. This third indication is known as Systemic Sclerosis-associated Interstitial Lung Disease (SSc-ILD). The company has tested a good amount of doses given to patients intravenously. What I find particularly strong is that it will be able to move to a subcutaneous formulation, which would be good to move to the possible use of auto-injectors for late-stage studies in the coming years. Being that PRA023 is a monoclonal antibody against the cytokine TL1A, it targets intestinal inflammation and fibrotic diseases. This means the scope of this drug could possibly be branched out to other types of diseases.
PRA023 Already Being Explored For Two Indications
PRA023 is already being explored in two phase 2a studies. The two indications that are currently being explored for this drug are Ulcerative Colitis and Crohn's Disease. Ulcerative Colitis is a chronic, inflammatory disease. The basic premise is that the digestive tract has constant inflammation which leads to many episodes. The main area that has inflammation is the innermost lining of the large intestine (colon) and rectum. Patients with UC have a couple of symptoms they have to deal with which are:
Bloody diarrhea
pain in stomach
abdominal cramps
rectal bleeding
The thing is that these problems, annoying as they may be, are only minor issues. The biggest problem with UC is that a patient is at an increased risk to develop colon cancer from it. It is estimated that the global ulcerative colitis market could reach $7.4 billion by 2023. This is a very large market opportunity, and if Prometheus can capitalize on this, it would be very huge. The other indication will provide another shot on goal for PRA023. This other indication is known as Crohn's Disease. Crohn's Disease occurs when there is inflammation of the bowel, which affects the lining of the digestive tract. It is very devastating for a patient who has this disease. The thing is that there can be life-threatening complications that arise because of it. These patients experience several symptoms such as:
Weight Loss
Anemia
Diarrhea
Abdominal Pain
Fatigue
This is another large market opportunity. That's because the global Crohn's Disease market is expected to reach $4.7 billion by 2025. The thing to note is that each study is of a different type. The use of PRA023 is being explored in a phase 2a open-label study when it comes to the Crohn's Disease indication. On the other hand, this drug for the Ulcerative Colitis indication is being explored in a phase 2 placebo-controlled study. What investors can look forward to is two catalysts pertaining to these indications by the end of next year. It is expected that topline results from both of these studies will be released in Q4 of 2022.
Positive Phase 1 Safety Data Leads To New Indication Being Added
The company just announced positive safety data with the use of PRA023 from a phase 1 study. Not just safety only, but Prometheus also saw some positive effects in terms of mechanism of action from PRA023. It may end up being a strong TL1A monoclonal antibody inhibitor. Why? That's because it can possibly bind to and neutralize both active and inactive forms of TL1A. One key thing to know is that TL1A is part of the TNF superfamily. TL1A stands for "TNF-like ligand 1A". In addition, it also achieves pleiotropic effects on several measures such as:
Helper T-cells
Immune cells
Regulatory T Cells
T cells
Pleiotropic meaning a gene is able to have an effect on two or more traits. With high expression of TL1A in the body, inflammation occurs and is observed in several autoimmune diseases. Thus, if the use of PRA023 is proven in a few indications in the pipeline, Prometheus may be able to expand the use of the drug to additional indications. Such indications it could possibly expand this anti-TL1A drug to are:
Rheumatoid arthritis
Ankylosing Spondylitis
Irritable bowel syndrome
These are just a few of the indications it could move on to next. However, the biotech has already decided upon the third indication to move on to with PRA023. This third indication is known as Systemic Sclerosis-associated Interstitial Lung Disease (SSc-ILD). Systemic sclerosis is an autoimmune disorder whereby the immune system attacks the person's own body. For patients with this disease, they have a host of fibrotic and vascular abnormalities that range from:
Skin
Internal Organs
Joints
Other parts of the body
These patients also experience a host of symptoms as well, such as: Heartburn, skin tightening, dysphagia (difficulty swallowing) and others. It is a tissue disease that is found in up to about 200,000 patients in the United States each year. It is said that the global systemic sclerosis (also known as scleroderma) market could reach $3.8 billion by 2026. However, Prometheus is going after interstitial lung disease that is a complication that occurs in those with SSc. Why this target? Well, it is a huge unmet medical need. In the past, patients were given immunosuppressive agents to help these patients. The only FDA approval that came along was in 2019 when a tyrosine kinase inhibitor, known as OFEV (nintedanib), was approved by the FDA for SSc-ILD. OFEV is used to slow the rate of decline in pulmonary function that occurs for these patients. Then there is another drug that was approved by the FDA for the treatment of patients with idiopathic pulmonary fibrosis (IPF), which is known as Esbriet. This drug also helps to slow the rate of decline in lung function. So what has the key here been with these two FDA approved drugs? The key thing is that both of them slow the rate of decline of lung function. The goal for PRA023 is to improve the quality of life for patients with SSC-ILD. Current treatment options had mixed results and don't help improve quality of life.
The phase 1 results that were released showed that PRA023 was tolerable and did achieve its mechanism of action. As I stated above, there was the single-Ascending Dose (SAD) cohorts and the Multiple Ascending Dose (MAD) cohorts for this study. The amount of treatment time to test safety of the drug was laid out like this:
14 weeks for SAD
18 weeks for MAD
PRA023 was safe and tolerable, with no safety signals observed with patients being dosed up to 1000 mg in an intravenous fashion over 30 minutes time. This was observed for about 69 healthy volunteers. As I explained above, PRA023 was able to bind to both the active trimeric form and the inactive monomeric form of TL1A, which bodes well for future studies. The ability to move this forward to a subcutaneous form would make it an easier route of administration for patients. Prometheus will implement this in future late-stage studies if it gets that far.
Clearance For Phase 2 For Interstitial Lung Disease To Start Soon
Prometheus already received clearance from the FDA in order to start a phase 2 study using PRA023 for the treatment of patients with SSc-ILD. This will be a placebo-controlled study, which will enroll 100 patients, known as ATHENA-SSc. The primary endpoint will be a change in forced vital capacity or FVC. FVC is used to measure lung function and the key here is to see if PRA023 can beat out placebo in improving lung function for these patients. Patients will be tested on the primary endpoint for about 50 weeks. This brings up a catalyst opportunity that investors can look forward to early next year. It is expected that this phase 2 study, using PRA023 for the treatment of patients with SSc-ILD, will be initiated in Q1 of 2022. Not only will it be important to see if PRA023 beats out placebo for this particular study, but that it also does better compared to currently approved therapies like Esbriet or OFEV.
Financials
According to the 10-Q SEC filing, Prometheus had $279.1 million as of September 30, 2021. The reason for this large influx of cash is because of two key events that both occurred in Q1 of 2021. The first of which was net proceeds of $199.8 million obtained from the IPO it had. That is when it sold a total of 11,500,000 shares of common stock, that includes the exercise in full by underwriters' option to purchase about 1,500,000 additional shares of common stock. All these shares of common stock were sold at $19 per share. Not only that, but it also obtained an additional $73.7 million from the sale of Series D-2 convertible preferred stock. It believes that its cash on hand should be sufficient to keep its operation going for at least the next 24 months. I believe it could be less amount of time though for two reasons. The first is that it likely won't wait until then to raise additional cash. It may decide to raise cash 12 months out from the time it is about to run out. Secondly, it is starting additional studies in the coming years. These new studies will take up cash resources and that is why it may need to raise earlier than expected. Lastly, it just released some positive news from its phase 1 study. It may choose to raise cash within the next few days if it believes this is necessary. I don't believe this will happen, but remains a possibility to keep in mind.
Risks To Business
The biggest risk of all would be the advancement of PRA023 in immune-mediated diseases. While phase 1 data just released bodes well for safety of the drug, it remains to be seen how well it does in its ongoing phase 2 studies. It will be important to see how much of an effect PRA023 has on patients with Ulcerative Colitis and Crohn's Disease. The good news is that data from both of these studies is only about one year away. Then that will be the true test on whether or not this drug is able to help these patient populations. I wouldn't say the risk of dilution is imminent, but I believe it will need to raise cash again in about a year. Again, as stated before, it will not wait until the very end to raise cash.
Conclusion
I believe that Prometheus is a good biotech to keep an eye on. It has a nice approach to using an anti-TL1A monoclonal antibody to treat immune-mediated diseases. Phase 1 safety data is really good, especially that PRA023 was safe and tolerable with a dose as high as 1000 mg. The ultimate goal is to eventually change to a subcutaneous form of this drug in late-stage studies. I really do hope that this is a game changer for immune-mediated diseases, especially with SSc-ILD patients. Current options slow the rate of decline for lung function, but hopefully PRA023 can do better for them. Lastly, it is worth noting that the company has a huge scope in terms of developing many other drugs for their pipeline. For example, the next drug in the pipeline to be moved forward is PR600 for Irritable Bowel Diseases (IBD) and an IND submission to the FDA to begin a study for this is expected in Q3 of 2022. On top of that, there are other drugs in the pipeline for IBD such as: PR300, PR1100, PR1800 and PR2100. These are great in that they provide additional shots on goal for targeting immune-mediated diseases. The only downside is that most of these products are only in the discovery phase. I believe that Prometheus may be on to something with PRA023 and that's why I believe it is a speculative biotech worth looking into.