Editor's note: Seeking Alpha is proud to welcome BeanKounter Capital as a new contributor. It's easy to become a Seeking Alpha contributor and earn money for your best investment ideas. Active contributors also get free access to SA Premium. Click here to find out more »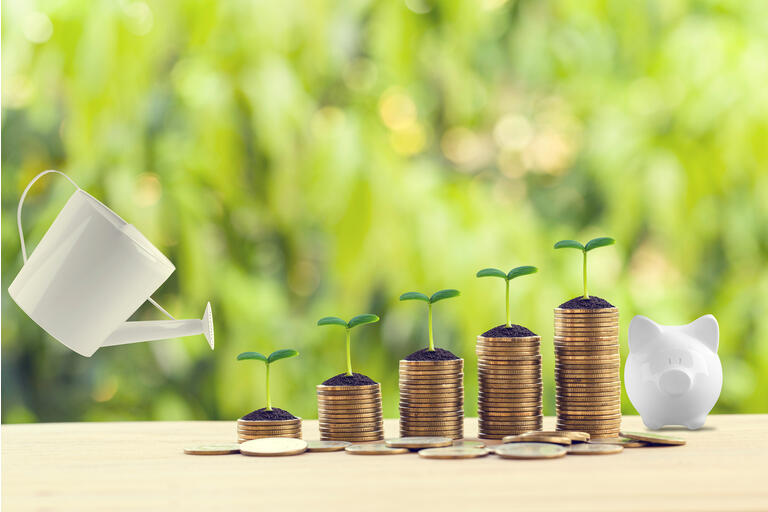 Investment Thesis
Boston Omaha (BOMN) is in the early stages of growing three operating segments (billboards, insurance, and broadband) that will generate large and consistent cashflows at scale. They are also planning a fourth segment in real estate development and management that has the potential to be another cash cow. Boston Omaha looks like an early stage compounder with large-cap potential.
Management has proven to be a good allocator of capital with prior acquisitions and investments. As the operating segments scale, management will have the opportunity to invest excess cashflows in additional acquisitions and investments. Buying Boston Omaha now is a limited downside investment with significant upside potential over the next decade.
Mini-Berkshire?
While comparisons to Berkshire Hathaway (BRK.B) may be premature, Boston Omaha has operating segments in stable businesses that will generate significant and steady cashflows once they are scaled up. They also have investments in other companies, from publicly traded stocks to equity investments in private companies and a SPAC acquisition that will likely merge in early 2022.
There is also a family connection to Berkshire Hathaway. Alex Rozek, co-CEO, is the grandnephew of Warren Buffett. While his annual letters are not widely read like Buffett's (yet), his most recent annual letter makes for an interesting read and provides a good introduction to Boston Omaha's business. If you read the Annual Letter, I'm sure you will see some similarities to Berkshire's Annual Letters.
Operating Segments
I will dive into each operating segment of Boston Omaha, as well as the various investments made in the aviation and real estate industries. If you are a value investor like me, I think you will find this small-cap to be an interesting opportunity.
Boston Omaha generates most of their revenue from the billboard segment. However, with the rapid growth of the broadband segment, this should drop below 50% in the next couple years. My guess is that revenues for the billboard and broadband segments will eventually stabilize around 80% of company revenue, with insurance and investment income making up the remaining 20%. However, this could change dramatically depending on future acquisitions made in each segment. I have included revenue and expense breakouts for the operating segments for the first nine months of the year.


Source: (2021 Q3 Report)
Billboards - Link Media Holdings
Boston Omaha's billboard subsidiary is Link Media Holdings. As of September 30, 2021, Link operates approximately 3,200 billboards with 6,000 advertising faces. Boston Omaha has made 18 acquisitions of outdoor advertising businesses through their Link subsidiary since 2015.
Link was in the news in November for acquiring Keleher Outdoor Advertising and Keleher Enterprises. Keleher operated over 600 billboard sites in Kansas and Oklahoma. The recent acquisition increases the number of billboards operated by Link to more than 3,800.
Link is clearly targeting the central and southern parts of the US, as they made another acquisition earlier this year in January. They acquired 238 billboards in Kansas from Thomas Outdoor Advertising for just over $6M. This shows management's pattern of averaging a couple of acquisitions each year in the billboard space.
Billboard revenues were 55% of Boston Omaha's revenue through the first nine months of 2021. While some people might find billboards boring as an investment opportunity, they generate cash for the company that can be reinvested in other segments (or acquisitions). I estimate that management will continue to grow Link's revenue each year through rent increases and continued acquisitions by at least 10% each year. This estimate will likely prove to be conservative, and we could see revenue growth closer to 15%. I think that as the scale of the billboard operations increases, we will also see improvement in the margins of the billboard segment.

Source: (2021 Q3 Report)
Management explicitly states that one of their principal business objectives is to continue to acquire additional billboard assets through acquisitions of existing billboard businesses in the United States, but only when they can be made at attractive prices relative to other opportunities.
I figure the billboard segment is worth at least $75M based on a conservative forward earnings multiple of 25 relative to growth. Based on the recent acquisition, I would expect net income for the segment to be around $2M for 2021. Net income is likely to be significantly higher in 2022 (I would estimate approximately $3M). The continued margin improvement and double-digit growth through acquisitions mean that the billboard segment will likely be worth significantly more in a couple years.
While billboards are not a flashy business, they tend to generate steady, predictable cashflows. As Boston Omaha's oldest operating segment, it currently makes up the largest chunk of the business. Double digit growth in revenues and profits will allow management to reinvest the excess cash and create the compounding effect that all investors are looking for.
Insurance – General Indemnity Group, LLC
The theme of acquisitions continues for Boston Omaha and their insurance subsidiary, General Indemnity Group. GIG's resources are used to support the acquired insurance entities and make additional acquisitions in the insurance industry. In April, they acquired American Contracting Services, a small surety brokerage in Ohio for approximately $3.5M.
GIG generates revenue from the sale of surety bonds and insurance commissions. For the first nine months of 2021, revenues from commissions are up 54.3% compared to the first nine months of 2020 ($1.1M in 2020 to $1.6M in 2021). This was mainly driven by the acquisition of ACS.

Source: 2021 Q3 Report
However, premiums collected dropped sharply, from $9.5M in the first nine months of 2020, to $5.6M in 2021. This was due to the suspension of the issuance of new bonds under the rental guarantee bond program. This market was disrupted by COVID-19, and the company has strengthened their standards for reserving for losses related to bond program. In the financials, the company mentions that this disruption could lead to reduced future revenues at the subsidiary responsible for the program.
This decrease in premiums is something to watch in future earnings reports. As a shareholder, I will be watching to see if the company can start to increase premiums collected in the insurance business to accompany the increased commission revenue.
It's harder to value the insurance segment than the billboard segment. Insurance in general is an attractive industry for businesses looking to compound using the insurance premium float. This is obviously a mega-cap blue chip comparison, but Berkshire Hathaway has managed to use its float to build a massive investment portfolio.
This is an educated guess, but I would value the insurance segment around $50M. As they continue with organic growth and acquisitions, it will likely be worth far more in the future. While insurance is a more complicated business to build than billboards or broadband, I expect that the future results will be better than the most recent quarterly report.
The insurance segment is growing from a small base and is playing for a piece of a massive market in America. We may not see the compound effect yet in the insurance segment, but once the segment achieves sufficient scale, this segment has the potential to be one of the most valuable pieces of Boston Omaha.
Broadband – Fiber is Fast, LLC
While Boston Omaha has been involved in the billboard industry since 2015 and the insurance industry since 2016, their push into broadband is a relatively new effort. They made their first two acquisitions in 2020. In March, they acquired FibAire Communications, a broadband provider in rural Arizona, for $13.7M.
In December, they acquired Utah Broadband for $26.6M. This acquisition is subject to refinement, as 80% of the acquisition was paid for in cash and the remaining 20% was paid by giving Utah Broadband a 20% stake in the Utah Fiber is Fast subsidiary. This is similar to the structure of the FibAire deal. Boston Omaha has already purchased FibAire's equity stake related to the March 2020 acquisition, and I assume they will acquire the remaining interest related to the December 2020 acquisition from Utah Broadband at some point in the future.
In September 2021, Boston Omaha announced the launch of Fiber Fast Homes, LLC. The plan for this subsidiary is to partner with builders, developers, and build-to-rent communities to build fiber-to-the-home infrastructure and provide fiber internet service to residents.
Revenue from broadband services in the first nine months of fiscal 2021 was $11.3M, up from $2.6M in the first nine months of fiscal 2020, mainly reflecting the FibAire acquisition in March 2020 and the UBB acquisition in December 2020.

Source: 2021 Q3 Report
In under 2 years, Boston Omaha has managed to build a profitable broadband business from scratch through acquisitions. While broadband revenue will not grow at the same astronomical rate that it has in the last couple of years since the first acquisition, I estimate that revenues for the broadband segment can grow at approximately 15% a year. This will be driven by future price increases and acquisitions.
Like the estimate for the billboard segment, this will likely prove conservative if management continues to execute on acquisitions. Management is planning to expand operations in Arizona, Utah, and other locations. Based on the history of the other segments, I wouldn't be surprised if Boston Omaha makes another broadband acquisition in 2022.
I don't think it makes sense to value the broadband segment on net income and growth because of the massive demand for broadband service and the small base that Boston Omaha's broadband services have currently. The broadband segment will likely stabilize around 80-90% gross margins and will likely see considerable economies of scale with continued growth, leading to improvement in profit margins.
While insurance and billboards are more likely to grow slowly, I expect we will see massive growth in the broadband segment in the next 3-5 years. I would file this more under the educated guess section, but I think the broadband segment is worth $100M and could be worth far more in the future.
While billboards and insurance are not technologically advanced industries, Boston Omaha's broadband segment is their chance to get a piece of the ever growing internet and connectivity pie. It is a high margin business that will generate high margin cash flows once it is built to scale. The fact that management was able to build this segment from scratch in less than two years shows their skill for capital allocation.
Dream Finders Homes
In December 2017, Boston Omaha invested $10M in non-voting common shares of Dream Finders Holdings LLC (DFH). DFH is a homebuilder with operations in Colorado, Florida, Georgia, Maryland, North Carolina, South Carolina, Texas, and Virginia. In the first quarter of 2020, Boston Omaha obtained additional non-voting shares of DFH which increased ownership in the company to approximately 5.6%. In January of 2021, DFH completed an initial public offering. Boston Omaha's stake is valued at $90M (based on a closing price as of 12/8).
As a side note on DFH, the company is founder run and has significant insider ownership. I plan to write an article on DFH in the coming month, but after a cursory look into the company, it looks to be an interesting choice in the small-cap homebuilder space. Boston Omaha has turned a relatively small initial investment of $10M into a significant stake worth $90M, again proving management to be successful allocators of capital. Based on the housing shortage in America and the continued migration to states where DFH operates, I would expect Boston Omaha's DFH stake to be worth well over $100M in the next couple years.
Yellowstone Acquisition Company – Sky Harbour
If you have been following the markets over the last couple years, you probably have become familiar with the SPACs (Special Purpose Acquisition Vehicles) that have become popular with the amount of liquidity in the financial system. While there have been some successful mergers, I have watched from the sidelines because I think SPACs are generally wealth transfers from retail investors to the deal sponsors.
As an accountant, I generally like profitable businesses, and many SPACs have outlandish future projections and a share structure that often leaves small investors holding the bag. While there are a couple that currently are trading above the common $10 unit price (DraftKings (DKNG) and Matterport (MTTR)), the SPACs with issues (including fraud) and poor share price performance are far more numerous. For examples, see XL Fleet (XL), Lordstown Motors (RIDE), and Clover Health (CLOV).
Based on this, you can imagine that I wasn't thrilled at first with Boston Omaha's SPAC sponsorship through the Yellowstone Acquisition Company (YSAC) (YSACU). In August, they announced a merger with Sky Harbour, LLC. Sky Harbour is a developer of private aviation infrastructure mainly focused on building, leasing, and managing business aviation hangars. Based on the merger pitch deck (attached below), Sky Harbour will have a pro forma equity value of $777M.
In September, Boston Omaha invested $55M in Sky Harbour Preferred Units. If the merger is completed, these will convert into 5,500,000 shares of class A common stock. If the merger is not completed, Boston Omaha will retain the preferred units. Sky Harbour is planning to use the SPAC proceeds to fund four new airport hangar campuses as well as the expansion of locations already in operation.
Boston Omaha owns approximately 20% of the outstanding SPAC shares, so I expect them to have a significant stake in Sky Harbour if the merger is completed. Based on the Sky Harbour pitch deck, Boston Omaha will own at least 15% of Sky Harbour after the merger. They are receiving 11% as deal sponsor, but they also own 20% of the SPAC shares (SPAC shareholders will own 18% of Sky Harbour after the merger), so it is possible that Boston Omaha will own more than 20% depending on PIPE funding and the preferred unit conversion. A conservative estimate of the value of the Sky Harbour stake would be $75M, but it could easily be worth $100M or more.
I have included a link to the business combination pitch deck from the Sky Harbour website. Unlike an electric vehicle company with no revenue, Sky Harbour looks like an interesting investment, and I will keep an eye on it after the merger closes. They currently have plans for 5 airfields and are only targeting 50 of the largest markets. There is a significant supply and demand imbalance in the largest US markets, many of which are unable to expand airport space due to real estate constraints. Like I mentioned earlier, investors should take everything in SPAC presentations with a grain of salt (or the entire shaker), but it is safe to say that I am significantly more excited about Sky Harbour's potential than a tech company that hemorrhages money. Sky Harbour has large growth opportunities in business aviation and will generate significant cashflows at scale.
To be clear, this is by far the most speculative part of Boston Omaha. Based on Sky Harbour's company website, they currently operate three airport locations with two more coming online soon. Boston Omaha isn't likely to see any cash returns from this investment for a long time because it will take a significant amount of time and capital to expand from five locations to fifty.
However, if Sky Harbour is able to successfully execute on their vision, Boston Omaha's stake has the potential for rapid growth in the next three to five years. Once Sky Harbour grows to scale, it has potential to return massive amounts of cash to Boston Omaha given the economics of the business model.
Boston Omaha Asset Management
Another segment Boston Omaha looks primed to enter is real estate development and management. They have purchased parcels of land in Nevada that they plan to develop or repurpose. The plan to operate a build for rent strategy where they will develop, and own single family detached and/or townhomes for long term rental. In addition to developing and managing the properties, they plan to provide broadband services to these homes, providing a second or third source of potential revenue from these developments.
Boston Omaha is currently providing all the financing for these projects but may consider a range of financing options in the future, such as raising third party capital to be invested alongside our capital. After completion, they plan to finance the properties with long term fixed rate debt capital. In today's high inflation, low interest rate environment, this segment of Boston Omaha could be a future cash cow.
Investors can't count on the real estate development and management segment yet. Based on the last quarterly report, it is just a plan on the back of a napkin. However, real estate has always been a lucrative sector and Boston Omaha definitely has the connections in homebuilding and real estate to succeed in building this segment from the ground up.
Valuation
Management has been issuing shares over the last couple years to fuel growth. I'm not worried about it for a company at this stage that has significant opportunities to grow existing operating segments as well as entering other industries or investments. I do think equity issuances will slow down as the operating segments grow and continue to generate cash for reinvestment and acquisitions.
When I look at most of the stocks in the market today, they seem to be priced for perfection and permanent long term interest rates. While the interest rate environment is a separate discussion, Boston Omaha's valuation has me excited about the long-term potential of the company. One reason it's hard to value Boston Omaha with a P/E multiple is because the unrealized gains and losses from investments are included in earnings per share. Looking at Boston Omaha piece by piece makes more sense. Based on conservative valuations, this includes:
A $75M billboard segment
A $50M insurance segment
A $100M broadband segment with massive market potential
A $90M stake in Dream Finder's Homes.
A $75-100M stake in Sky Harbour via Yellowstone Acquisition
$115M cash
$51M in treasuries
$80M in marketable equities
$20M in other investments (which are likely worth far more than carrying value)
Just $25M in debt
Conclusion
Keep in mind that the valuations of #1-5 are educated guesses that will likely prove to be significant underestimates a couple years down the road. When you combine Boston Omaha's growing operating segments and investments with a reasonable valuation and a strong balance sheet, it looks to me like an asymmetric bet on management's continued ability to execute in today's overpriced market. Management has already proven their ability to allocate capital through acquisitions and investments and I expect they will continue to build an impressive track record.
Boston Omaha's operating segments have the potential to generate massive cashflows as they grow to scale. They currently have three segments that will likely grow revenue and profits at double digit rates all while planning a new segment. Double digit growth in the existing operating segments gives management a massive opportunity to make acquisitions, investments, or develop new operating segments. For investors with a long-term time horizon, Boston Omaha is a small-cap compounder with large-cap potential.