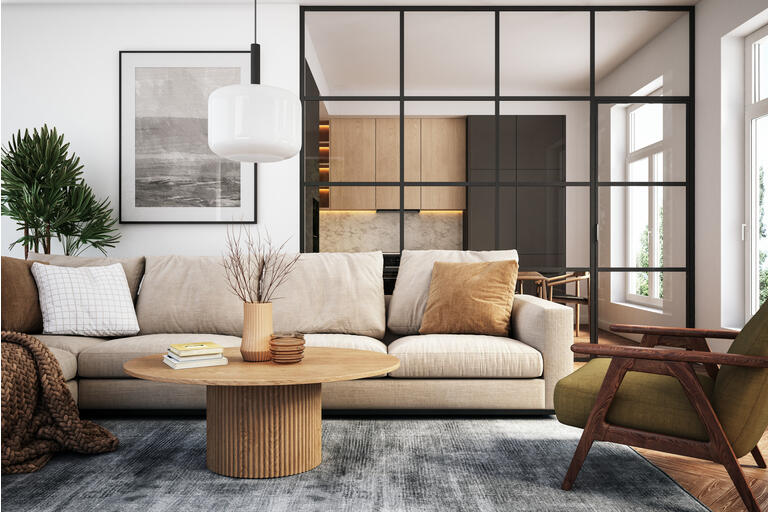 Hooker Furnishings (NASDAQ:HOFT) recently reported their October-end Q3 results [it is to be noted that Hooker operates on an odd January year-end]. The quarter was a soft one, with supply chain disruptions causing havoc in the period. We believe these supply chain issues will peter out in the second half of 2022 and so it is only temporary in nature, see further CNBC note in the article. Net sales declined 11% YoY and EPS was $1.2 million, or $0.10 per share, compared to net income of $10.1 million, or $0.84 per share, in the prior year quarter. Despite declining revenues, Hooker had double-digit sales and income gains at Hooker Furnishings. HMI segment was the weakest overall with reduced shipments as a result of Covid-19 disruptions. The HMI segment was partially offset by double-digit sales increases in the Hooker Branded and Domestic Upholstery segments. Each of these segments saw inflationary pressure which impacted profits negatively.
According to Jeremy Hoff, CEO, "Despite favorable demand for home furnishings and a historically strong order backlog, triple typical levels for Hooker Furnishings, we were challenged by ongoing supply chain disruptions, especially the slower-than-expected reopening of Vietnam and Malaysia factories." The Vietnam and Malaysia factories did not begin reopening till late in the quarter, and only at 25% capacity. The closure of the Vietnam and Malaysia factories was a big blow to supply, and it especially hit the HMI segments. However, these impacts on the HMI are only temporary, according to the CEO.
The highlight of this quarter was a new 800,000 square foot distribution center located in Savannah, Georgia. This plant is right near the port of Savannah, and this will help Hooker increase its operating efficiencies and ship orders at a much more hastened pace than before. The backlog, which has grown surprisingly well, is now valued at $331 million, which is 248% that of net sales this quarter.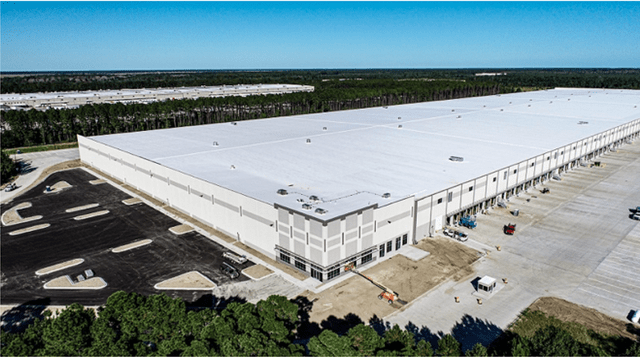 Source: Furniture Today
Segment Reporting
Hooker Branded
Net sales increased by 19% YoY, mainly a result of higher demand and increased inventory availability. There was, however, higher ocean freight costs along with inflationary pressures that had led to a contraction in gross margins in this quarter. Hooker had passed over these costs to the consumer with higher prices on its products.
Home Meridian
This segment was worst hit by Covid-19 and subsequent supply chain disruptions. The shutdown of facilities in Vietnam and Malaysia also had a detrimental impact on this segment. With net sales falling 37% YoY, we can clearly see a decline in operating efficiencies.
Domestic Upholstery
Net sales increased 10% for this segment. There have continually been raw material shortages, but there has been improvements towards the end of the quarter and this reflects positively on the company.
Supply Chain Disruptions Only Temporary
According to a CNBC article, supply chain disruptions may ease in the second half of 2022. These could be a result of three factors namely cooling consumer demand, healthy inventory levels and increased shipping capacity. The factors that may continue to disrupt supply chains are renewed virus outbreaks, China zero-Covid policy and expected trade volatility during the Lunar New Year. The new variant Omicron may also deal another blow to supply chains. Measures to contain Covid-19 can affect manufacturing and shipping operations, exacerbating the supply chain crisis.
Valuation Metrics
The company has an undervalued P/E of 5.3x. We arrived at this by deducting $7.03 net cash from the stock price of $23.19 and dividing by $3.05 EPS based on our FY01/2023 estimates.
This P/E of 5.3x makes the company very cheap to invest in at this point. It is also a secular growth company with obvious cyclicality present. The company has $7.03 per share of net cash [including the cash equivalent surrender value of a life insurance policy], which is 30% of the share price. It has an attractive FCF yield of 13.1%. This FCF yield can be used to initiate a buyback, increase its dividend [which they have done recently], or reinvest it in other projects.
Valuations and Price Target
Historically, over the past seven years, Hooker's stock has traded at 16-18x forward P/E. In looking at historical data, we are focused on the "normalized" period before the China-USA trade war period, and the Covid disruptions in early 2020. Also, overall large-cap and small-cap multiples have also expanded over the past many years. Using a conservative P/E of 15 times on $3.05 in EPS [after deducting out interest income after-tax], we get a price of $45.75. To this figure, we will add back $7.05 in present net cash, to arrive at a target price of $52.8. We need to add back net cash to our P/E-derived price target, as in today's unusually low interest rate environment, HOFT's large net cash position is not being reflected on the income statement, as interest income is virtually zero. We see upside of 127% as headwinds that Hooker faces are fleeting and won't be there for long. This makes the company an attractive buying opportunity at this point.
It is interesting to note that Hooker's stock is still trading at nearly a 53% discount to prior 5-year highs of $49. This is because of temporary supply chain issues which have disrupted output and interrupted fulfillment of backlogs. Other competitors such as Haverty Furniture's (NYSE:HVT) stock is up over 100% from its prior 5-year high. Most housing and furniture stocks have handily surpassed prior highs, which suggests to us that Hooker's stock still has a lot of upside.
Real Estate Market: 2022 Outlook Remains Robust, Housing Boom Continues
The U.S. has seen a record housing market with residential homes seeing an unprecedented surge in demand. As of current, the demand for houses is outstripping supply, with 30-year fixed mortgage rates still hovering around 3.2%.
Lower inventory on the market has led to increased prices, but still demand remains resilient.
The main reason that people were able to afford homes, despite the pandemic and rising home prices, however, was because of rising wages and falling mortgage rates. The housing cycle continues to be robust with lower interest rates, and people still looking to buy new homes. With the pandemic continuing, now with the latest Omicron variant entering into the picture, people [mostly Millennials] still have a legitimate reason to move to the suburbs and search for a new home. Ongoing Covid concerns coupled with very low mortgage rates is a very favorable mix for WFH and the housing sector, in our opinion.
Conclusion
Although Hooker had a pretty disappointing quarter, there is still light at the end of tunnel. Covid-19 related supply chain issues should ease in the latter half of the coming year 2022. The Vietnam and Malaysia facilities should open very soon, and reach 50% capacity at least in the coming few months. Backlogs are nearly triple what they were at the beginning of the pandemic. With such strong orders, it is only a mere few months before these orders are satisfied and fulfilled.