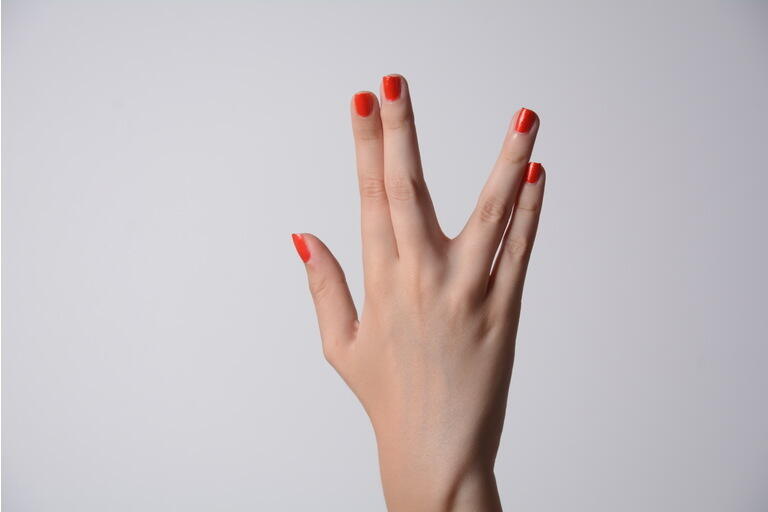 When we last covered Vulcan Materials Company (NYSE:VMC) we gave it a neutral rating. We explained why the business was booming and suggested that the cycle was not yet done. At the same time the valuation concerns overshadowed our optimism on the prospects and we just could not hit the "buy button." Standing aside was certainly not the best decision we could have made, even though we avoided the potentially more embarrassing "sell" call.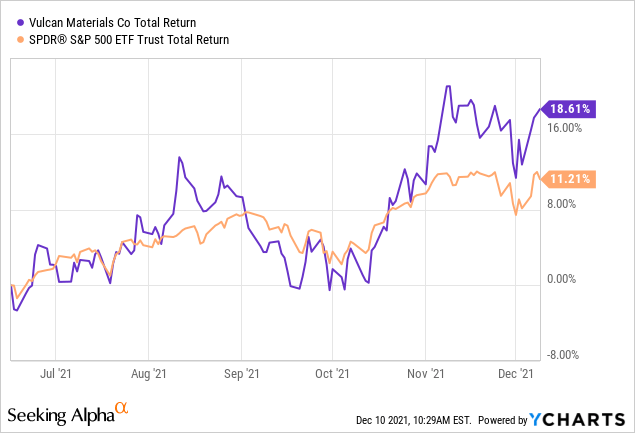 We examine the numbers and prospects again today in light of the two additional quarterly reports that have been released since we last wrote on it.
Q3-2021
VMC beat top line estimates by a tiny amount but missed GAAP and non-GAAP EPS estimates by quite a substantial amount. Revenues were up 16% year over year and this was quite expected when compared with the sluggish Q3-2020, but that did not translate into meaningful bottom line performance. The key culprit was the weakness in the gross margins.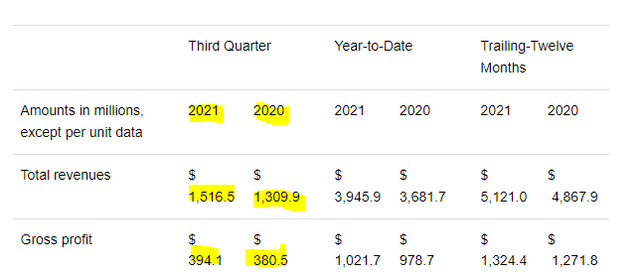 Source: VMC Q3-2021 Press Release
Gross margins declined from over 29% to just a shade under 26%. Cost pressures are not uncommon today and most industries are facing them at least to some extent. The number though, is within its recent range.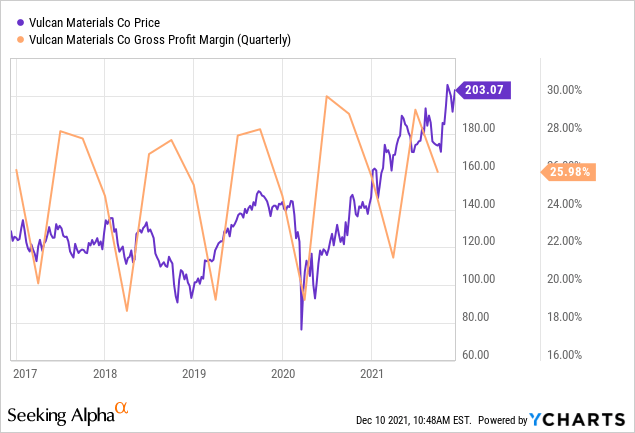 Earnings from continuing operations declined by more than 10% from year ago. That number was pressured by acquisition related charges. Excluding that, VMC produced about 1% growth in earnings per share. Two quarters back VMC was targeting an annual adjusted EBITDA of between $1.380 and $1.460 billion. This has been increased slightly to $1.445 billion (midpoint). Earnings estimates on the other hand are down by 6.49% over the last six months.

Source: Seeking Alpha VMC Earnings Estimates
Next year's sales are projected to rise by over 25%, but that's almost completely from the US Concrete merging into the fold. Analysts are divided on the earnings and the range is huge from $5.85 to $7.50. We think there's a lot of room for disappointment on this front and see margin pressures creeping into the mix over time and we would look at the low end of those numbers when the tally is done.
Valuation and Outlook
The infrastructure spending boom looks well set to continue into 2022 and VMC will be one of the big beneficiaries. But what are you paying for that and can that continue indefinitely are some of the questions to ask yourself? Beyond that, revenues are not earnings and margins can contract sharply under inflation pressures. This is something we have already glimpsed in the third quarter. You are currently paying 42X this year's earnings and complementing that with an EV to EBITDA of 21X.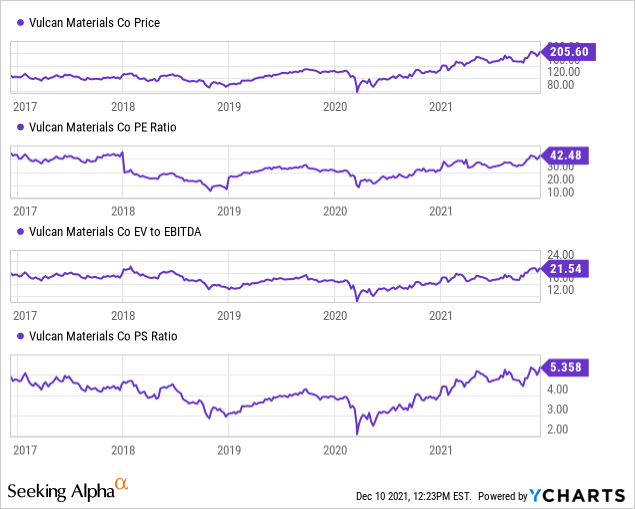 To top it off you're at 5.4X current year's sales although that number should improve with US concrete's additions. Seeking Alpha's composite metric which weighs in a bunch of other numbers comes to a similar conclusion.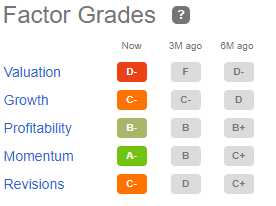 Source: Seeking Alpha
We would have gone with "F" for valuation but "D-" gets the point across. Last time we looked at the numbers, we said that the metrics were in the top 5 percentile of all time. Today we are in top 1%.
Never before have we seen such numbers for this kind of a cyclical company. We know the usual counter responses and none of those justify these numbers. The price is what you pay for a cash flow stream over a decade or more. Hinging it on one or two years of peak earnings is a ridiculous notion that becomes commonplace at market peaks. VMC appears to be one such case as well. We will make a resounding stand here that 10 year returns will be negative from this point for this company. This may not be what current owners want to hear but that is what the valuation is screaming out to us.
Conclusion
Buying VMC at this point is the equivalent of having faith that 150 years of stock market history and valuation metrics are irrelevant. They can of course continue to look irrelevant for some time, but that does not change the final outcome. The company is sound and the US Concrete acquisition should help it get more muscle in Texas. But regardless of what happens in the very short term, at these prices we have to put a sell on it.
Please note that this is not financial advice. It may seem like it, sound like it, but surprisingly, it is not. Investors are expected to do their own due diligence and consult with a professional who knows their objectives and constraints.