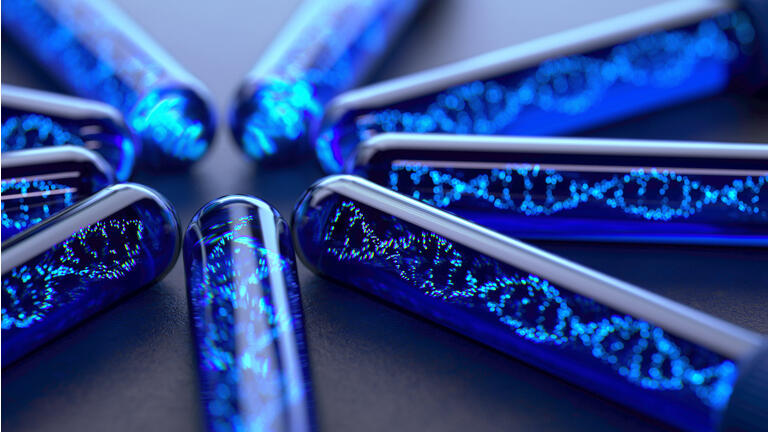 Alzamend Neuro (NASDAQ:ALZN) is a speculative biotech that should be closely monitored. That's because it has an extensive pipeline dealing with many different types of neurological disorders. However, the two most notable ones in the pipeline are AL001 and AL002. That's because it is using both of these to target the Alzheimer's Disease market. This is a large multi-billion dollar market where new therapies are desperately needed. There aren't many therapies currently available to help these patients that are sufficient. However, Biogen (BIIB) received FDA approval for a drug for the treatment of patients with Alzheimer's disease known as Aduhelm. The problem is that the FDA approval of the drug itself was controversial. There are issues in that it has a high cost, may not slow memory loss and insurers' not wanting to cover it. Not only that, but the Europe Regulatory Committee just offered up a negative opinion of Biogen's Alzheimer's drug.
The hope for Alzamend is that it can get either AL001 or AL002 towards mid-stage and ultimately late-stage studies to help these patients. It recently highlighted some data from a phase 1 study showing that its oral lithium drug is equivalent to other lithium carbonate products. The main thing is the safety portion, which will allow Alzamend to dose patients 3 times daily. In addition, the second shot on goal for AL002 is also a great addition. It uses a different method; in that it is a vaccine (cell therapy) developed to boost the immune system to clear amyloid from the brain. With these two initial neurological drugs, plus many more coming in the pipeline, I believe that this is a good speculative biotech to look into.
AL001 For The Treatment Of Patients With Alzheimer's Disease
The main drug in the pipeline that Alzamend is moving forward is AL001 for the treatment of patients with Alzheimer's Disease. Alzheimer's disease occurs when a person's memory and other mental functions start to deteriorate. Brain cells start to die and that's when the memory loss starts to occur. There are no cures at all and many biotechs have tried and failed to succeed in studies. There are roughly 3 million cases of Alzheimer's in the U.S. each year. It is a large population to treat and any biotech that is able to come up with a solid treatment will be greatly rewarded. It is estimated that the global market opportunity for Alzheimer's Disease could reach $25.5 billion by 2025. The problem is that these patients don't have many options right now. There are some medications given that help with cognitive functions like memory loss, reasoning and other issues. These drugs are:
All these 3 drugs are in a class known as Cholinesterase inhibitors. These drugs are responsible for stopping the breakdown of acetylcholine. Why is that important? Acetylcholine is the primary neurotransmitter found in the central and peripheral nervous system. Before Biogen's aducanumab (marketed as Aduhelm) was approved, it had been a decade or more since there was a treatment approved for AD.
Just recently, Alzamend posted positive results from its phase 1 study using AL001 for the treatment of patients with Alzheimer's. This is an oral drug that is a lithium-salicylate-L-proline engineered ionic co-crystal. It was shown that the biotech's drug was equivalent to marketed lithium carbonate product. While this is an early stage study, there is a huge positive outcome that should not be ignored. It was noted that with the safety observed in the phase 1 study, the company can dose its drug up to 3 times a day, just like lithium carbonate. What would have been bad is if any toxicity or undesirable side-effect was observed. In that case, it would have needed to limit the amount of doses a patient could receive each day. This is not the only thing necessary for patients as an Alzheimer's drug, but right off the bat this is a very good start.
A second item that should not be ignored is that Alzamend can move forward with a smaller dose than currently marketed immediate-release lithium carbonate. Meaning? Well, in this phase 1 study, patients were only given 150 mg of AL001. As such, they will take this dose 3 times a day. However, immediate-release lithium carbonate is given 3 times a day at 300 mg. While currently approved lithium carbonate can work well, there are small time frames where it can do so. Even then, too much concentration of it in the body can cause toxic blood levels. With potential for this lithium to be improved in terms of efficacy and the ability to possibly be safer than current lithium carbonate, I believe that AL001 has huge potential. The plan is to next move towards a phase 2 study, whereas I noted above, patients will be given oral doses of AL001 three-times daily. The mid-stage study is going to be a dose ascending one, which again will be done to see if the drug is safe/tolerable for the patients. The next study will likely put a higher focus on efficacy. This will be the true test to see if AL001 does well for the treatment of patients with Alzheimer's Disease. The phase 2 multiple ascending dose study using AL001 treating this patient population is expected to begin Q2 of 2022.
Last thing to note is that with AL001 being bioequivalent to lithium carbonate, most of the groundwork in terms of safety/efficacy has been established against many neurological disorders. This means that the FDA may allow a quicker pathway towards approval, considering that such a molecule has already been tested and tried in many studies. This may allow Alzamend to forgo some studies when possibly seeking regulatory approval for AL001. Speaking of which, the company hopes to file new IND applications in 2022 to go after other neurological disorders such as: Depression, Bi-polar disorder and post-traumatic stress disorder. These are other multi-billion dollar markets that are unmet medical needs.
AL002 For The Treatment Of Patients With Alzheimer's Disease
The next drug in the pipeline which is being developed to treat patients with Alzheimer's Disease is AL002. This drug is not only great because it provides another shot on goal, but it has an entirely different approach. It is a cell-based therapeutic vaccine. The hope is that the vaccine is able to boost a person's immune system to clear the brain of amyloid that may be present. In turn, that should theoretically slow down or reduce disease progression in Alzheimer's. Alzamend already had significant progress with this program as using AL002. That's because it received FDA guidance and clearance to conduct a phase 1/2 study for this patient population. This is another approach by the biotech which may ultimately pay off. This trial is expected to be initiated in Q1 of 2022. The AL002 therapy is intending to prevent the formation and breakdown of beta amyloids. Why is that? Well, when beta amyloids are broken down, they form into a plaque, which in turn blocks signals in the brain causing Alzheimer's.
Financials
According to the 10-Q SEC Filing, Alzamend had $13.6 million in cash as of October 13, 2021. A large reason for the cash on hand is that it had completed an IPO back in June of 2021. That is when it had sold 2,500,000 shares of its common stock at a price of $5 per share. Not only that, but underwriters exercised their over-allotment option to purchase 375,000 additional common shares of stock at a price of $5 per share. In total, it had raised approximately $14.4 million before deducting expenses. It expects that it has enough cash on hand to fund its operations for about 12 months. It recently posted positive data, but the stock didn't trade that much higher. I believe that the company may wait several months from now to raise additional cash. I think it may either raise cash again after another positive news event or 6 months before cash is expected to run out.
Risks To Business
The first risk would be the use of AL001 for Alzheimer's. That's because while preliminary phase 1 data showed the bioequivalence of this drug with lithium carbonate, there is no guarantee that further studies will yield a similar outcome. The same can be said about the safety, which so far has not seen any tolerability issues. Matter of fact, Alzamend was able to offer a lower dose alternative lithium carbonate of 150 mg of AL001 given 3 times a day, compared to immediate-release lithium carbonate currently available which is given at 300 mg three times per day.
The second risk would be a cash raise. The company only has roughly $13.6 million cash on hand, which is expected to last about 12 months. Within the next several months, I believe that it will have to raise additional cash. The biggest risk of all would be the indication of Alzheimer's itself. Why is that? That's because of the high failure rate with this indication. The failure rate for developing an Alzheimer's drug is about 99%. There are about 136 ongoing studies for this disease, but as you can see with the failure rate being so high, most if not all will end up being unsuccessful. The only positive thing to say from this is that the last few years have seen some improvement. I'm optimistic that with 136 ongoing studies, there have to be a few that will end up being successful.
Conclusion
Alzamend is a good speculative biotech to look into. It has proven AL001 to be bioequivalent to currently available immediate-release lithium carbonate. I think the flip side argument of the high failure rate is that the company took a different approach, in that it modified a currently available neurological drug to possibly be more potent against this disease. Even then, it has a second approach for treating Alzheimer's just in case this first method doesn't pan out. This is using AL002, which is a cell therapy approach in hope of using the immune system (T-cells) to clear amyloid from the brain. What really reduces the risk though is that lithium carbonate has been highly tested in many other neurological disorders. To that end, the biotech is immediately moving to file additional IND applications targeting other neurological disorders I highlighted above such as bipolar disorder or depression. Such additional INDs to start other phase 1 studies against these other indications are expected in 2022.
While lithium is not a new approach, I don't see why it shouldn't be improved upon. Consider that there have been some studies showing that lithium works. However, the issue that scientists have is that high levels of lithium, like 400 mg, may work but cause serious adverse events. With Alzamend being able to find a way to lower lithium carbonate to a lower dose of 150 mg given 3 times per day, plus possibility of improved efficacy, then it might become a feasible approach. The thing is that the pipeline is not just being built on Alzheimer's. The other three target indications, while early in the pipeline, become additional shots on goal. Especially where lithium has been studied and used for Bipolar disorder and other neurological conditions. If Alzamend can tweak AL001 in such a way where it can work for all these neurological conditions, then it can be successful. I believe it offers a good risk/reward opportunity also, because the stock trades at around $2.59 per share. Not much in terms of trading too much lower and massive upside potential as a speculative play.