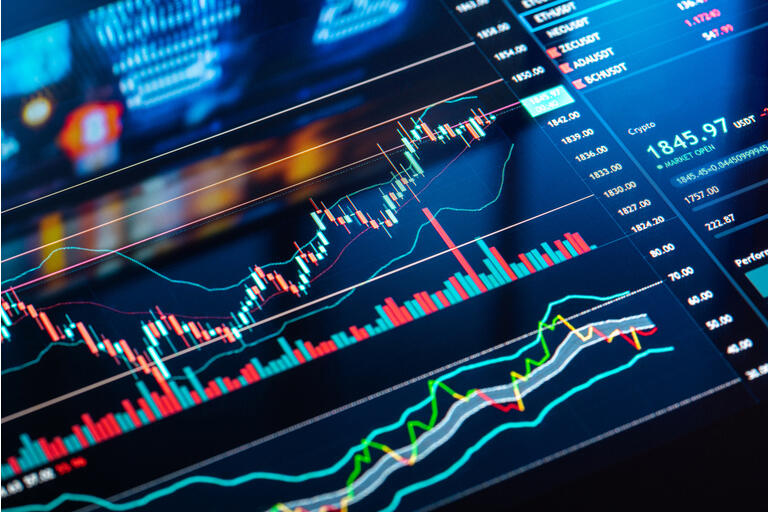 This article was first released to Systematic Income subscribers and free trials on Dec. 12.
Welcome to another installment of our CEF Market Weekly Review where we discuss CEF market activity from both the bottom-up - highlighting individual fund news and events - as well as top-down - providing an overview of the broader market. We also try to provide some historical context as well as the relevant themes that look to be driving markets or that investors ought to be mindful of.
This update covers the period through the second week of December. This will be our last CEF Weekly of the year. Happy holidays to all!
Be sure to check out our other weekly updates covering the BDC as well as the preferreds / baby bond markets for perspectives across the broader income space.
Market Overview
Last week brought a nice respite from the weakness of the preceding month. However, the market is still running in place, in aggregate. The return picture so far for December is quite stark - most NAVs are higher due to the bounceback in stocks, relative stability in Treasury yields and a retracement in credit spreads from their previous weakness. However, discounts continue to slip wider, nearly across the board.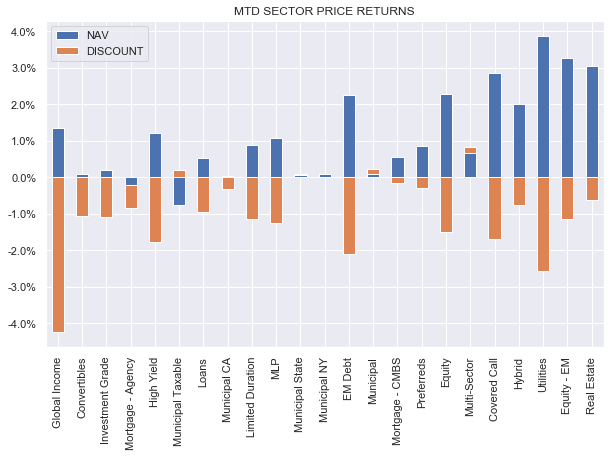 Source: Systematic Income
From a monthly perspective, the market is pretty flat with the gain in NAVs mostly offset by losses in discounts.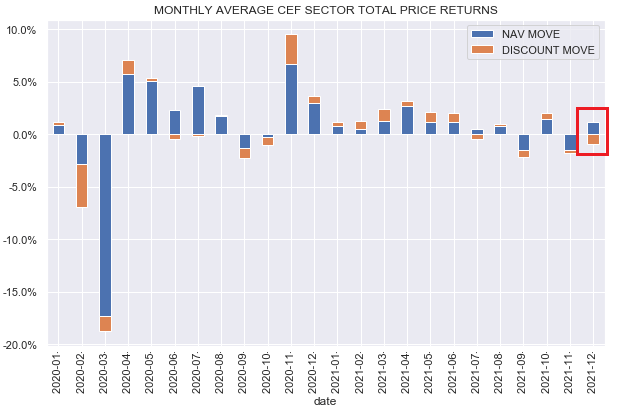 Source: Systematic Income
The ongoing theme of running-in-place is evident in the following chart which shows total NAV returns of various CEF sectors in the second half of the year. About 2/3 of sectors have put up total NAV returns of less than 1% and about a third have posted outright negative total NAV returns.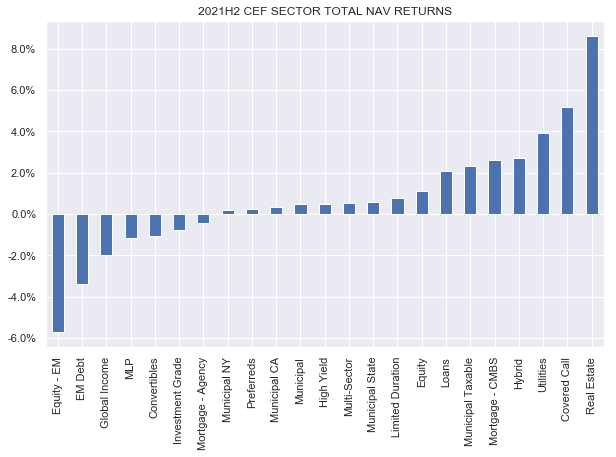 Source: Systematic Income
Flat total returns are not, of course, the end of the world. However, they do highlight the relative fragility of the CEF space, particularly across fixed-income sectors. The key driver of this performance, in our view, is a small backup in credit yields of less than 0.5% since the middle of the year. With credit yields still trading near historical lows and the Fed about to embark on a hiking cycle it does pose a question of whether investors should be prepared for an extended flat return environment across most CEF sectors for the medium term.
One knock-on consequence of flat returns is that fund managers cannot bank the returns over and above coupons of the underlying securities to compound additional returns for investors to further grow the income of their funds. In fact, the risk here is that consistent total returns below fund distributions will eventually eat into the income-generating capacity of the funds since funds cannot continue to pay out more than they generate in total value indefinitely.
It also poses a risk on the investor side since investors may lose faith in the "boring" fixed-income part of the market and try to juice their returns by tilting towards higher-beta funds and sectors. This procyclical investment strategy (i.e. adding risk when yields fall and valuations rise) is unlikely to be the optimal approach for most investors, particularly for those with low conviction, as it creates an unfortunate tendency to buy high and sell low.
Market Themes
In line with the relatively weak performance in the second of the year, it makes sense to highlight some of our core CEF themes that have continued to perform in the second half of the year.
First is the municipal credit theme that we highlighted at the start of the year with a particular focus on the Nuveen suite of high-yield / unrated tax-exempt munis. These funds have outperformed the sector in the second half of the year and continue to enjoy a number of tailwinds such as above-trend GDP growth, additional aid from the American Rescue Plan and infrastructure funding, among others.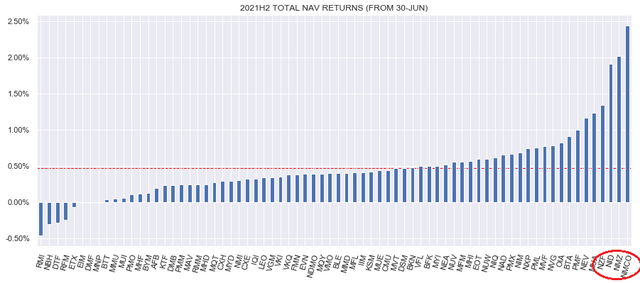 Source: Systematic Income
Secondly, we continue to like niche sectors such as non-agency RMBS, CLO Debt and CMBS. We hold funds like the non-agency MBS focused Western Asset Mortgage Defined Opportunity Fund (DMO), the CLO debt focused Eagle Point Income Co (EIC) and the CMBS focused Invesco High Income 2024 Target Term Fund (IHTA) in our High Income Portfolio.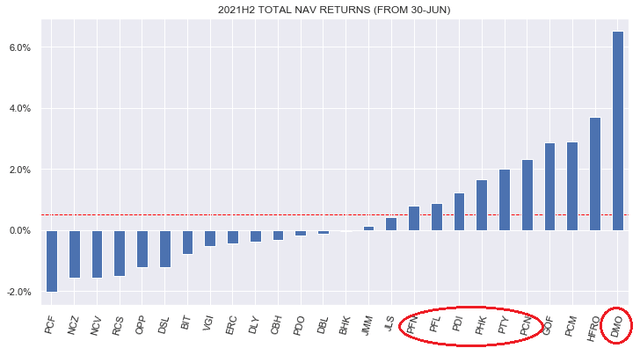 Source: Systematic Income
Thirdly, we like to tilt to funds and managers with a history of strong and consistent alpha generation which can offset some of the market headwinds. The PIMCO taxable funds, also highlighted in the chart above, fit the bill here.
Fourthly, we continue to like the theme of cross-credit CEFs which is a set of funds with relatively flexible investment mandates, allowing them wider berth to pursue attractive opportunities. We continue to hold the Ares Dynamic Credit Allocation Fund (ARDC) in our High Income Portfolio.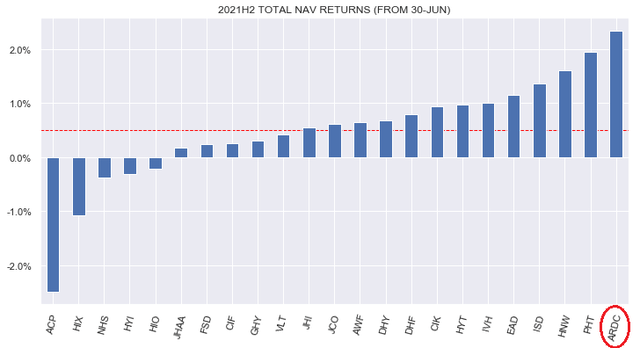 Source: Systematic Income
Market Commentary
The actively managed Saba CEFs ETF (CEFS) recently acquired the newly launched Nuveen Multi-Asset Income Fund (NMAI) - a hybrid CEF. The fund is a result of a merger of three other Nuveen hybrid CEFs. NMAI is trading at a discount of 8.25% or about 6.5% wider of the sector average. This is not far off where the merging funds traded also despite having posted above-sector historical NAV returns. The fund remains attractive for investors who like to keep things simple and like a fund that can hold both equity and credit.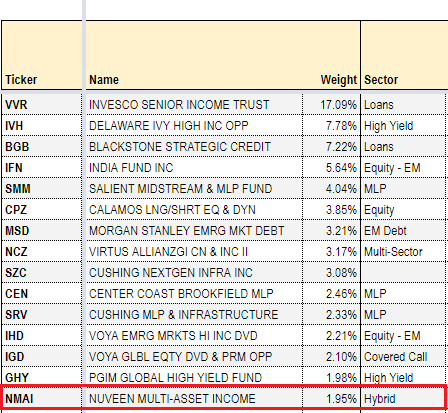 Source: Systematic Income CEF Tool
The DoubleLine multi-sector CEFs, DoubleLine Yield Opportunities Fund (DLY) and Doubleline Opportunistic Credit Fund (DBL) released their shareholder reports a few days ago. DLY saw a drop in NII by about 10% and has coverage of about 86% now. Borrowings increased by 18% so this should benefit coverage. DBL NII fell about 5% with coverage around 103% now and borrowings were steady.
Across the three DoubleLine funds: DBL, DLY and DoubleLine Income Solutions Fund (DSL), we have a preference for DSL which has generated stronger returns in the past year on a NAV basis, has shown steadier NII, has higher coverage and NII yield, trades at a wider discount and allocates more to EM debt which is more attractively priced.
Some of the recent relative value opportunities are the usual suspects like the PIMCO CA tax-exempt pair PIMCO California Municipal Income Fund (PCQ) vs. PIMCO California Municipal Income Fund III (PZC).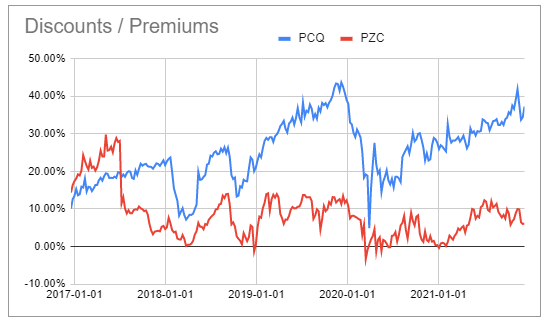 Source: Systematic Income CEF Tool
And the Flaherty & Crumrine preferreds CEF pair of Flaherty & Crumrine Preferred Income Fund (PFD) vs. Flaherty & Crumrine Preferred Income Opportunity Fund (PFO).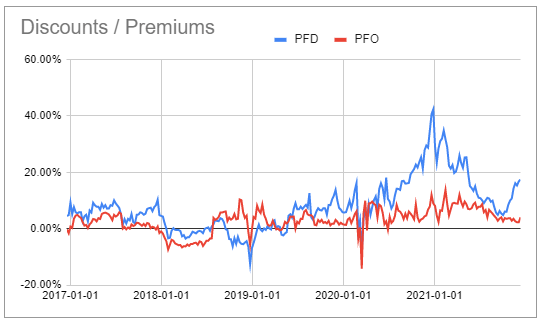 Source: Systematic Income
The Apollo credit CEF pair of Apollo Senior Floating Rate Fund (AFT) vs. Apollo Tactical Income Fund (AIF) discount dislocation is a recent one with AFT moving out to a much higher valuation.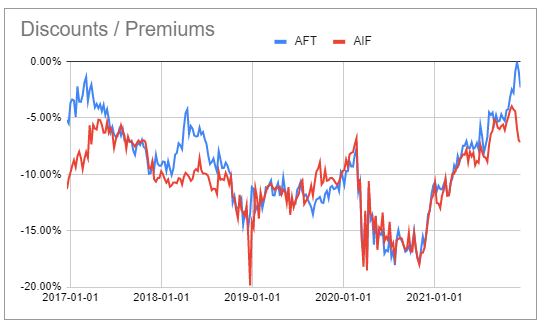 Source: Systematic Income
The two funds aren't identical with AFT being more of a pure-play loan fund. What's odd about AFT trading out to a more expensive valuation is that, not only does it have a much lower yield at the current valuation, but its historical NAV returns are lower as well. We continue to hold AIF in the High Income Portfolio.
Elsewhere, on the CEF Insiders front – John McGarrity sold about $100K worth of XAI Octagon Floating Rate & Alternative Income Term Trust (XFLT). The fund is trading at close to a 10% premium – a 5Y Z-score of a bit over 1.