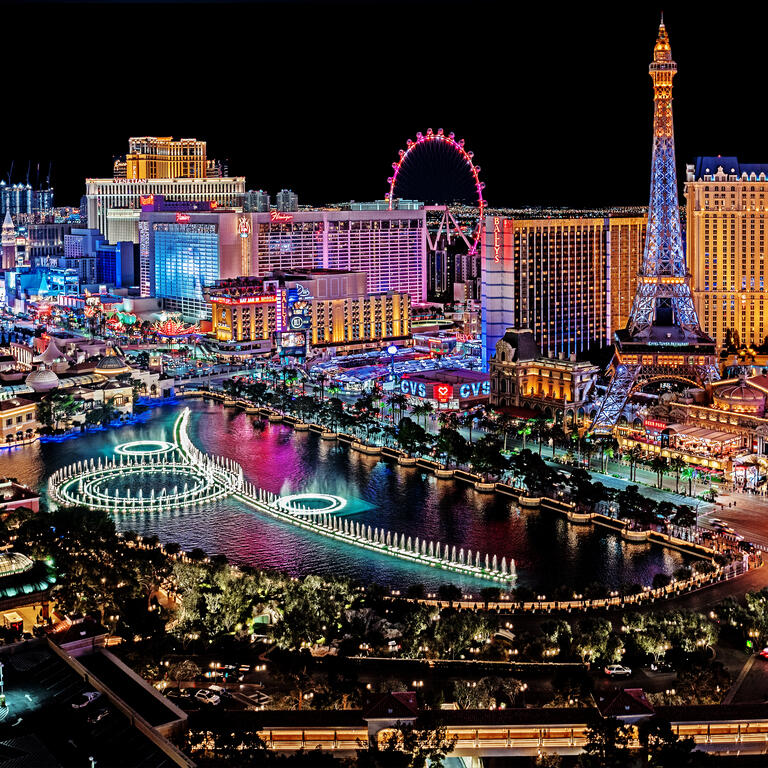 REIT Rankings: Casino & Gaming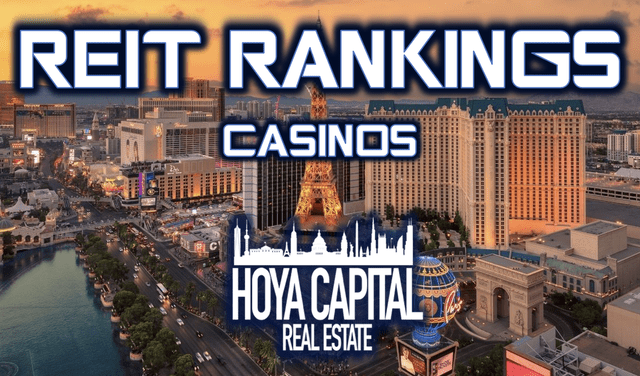 Game On: Within the Hoya Capital Casino REIT Index, we track the three casino REITs and their respective casino operator tenants: VICI Properties (VICI) - which was spun out from Caesars Entertainment (CZR) in 2017, Gaming and Leisure Properties (GLPI) - which was spun out from Penn National Gaming (PENN) in 2013, and MGM Growth Properties (MGP) - which was spun out from MGM Resorts (MGM) in 2016. Together, these casino REITs account for nearly $35B in market value and own nearly 100 casino and entertainment facilities across the United States.

Emerging in the late 2010s, casino REITs have seemingly flown under the radar over the past several years despite delivering steady and consistent outperformance. In addition to the aforementioned operators, other major casino operators include Las Vegas Sands (LVS), Wynn Resorts (WYNN), Churchill Downs (CHDN), Boyd Gaming (BYD), Bally's Corporation (BALY), and Century Casinos (CNTY). Over time, we believe that this diversification and scale will result in more favorable lease terms and warrant a valuation that is in line or above that of other large net lease REITs.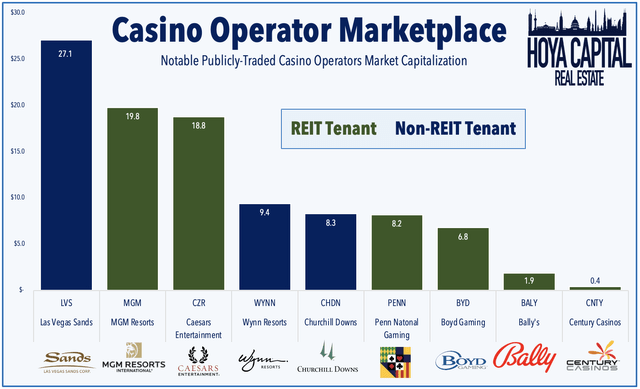 VICI will assume the throne as the new "King of Vegas" following a blockbuster $17B acquisition of fellow casino REIT MGM Growth, combining to form one of the world's largest real estate owners with an enterprise value of nearly $50B, which will trail only Realty Income (O) as the largest net lease REIT. One of a handful of REIT-REIT consolidations announced over the last two quarters, MGP shareholders will receive 1.366 shares of newly issued VICI stock. VICI expects the deal to be immediately accretive to AFFO per share.

The mega-merger, which is expected to close in 1H 2022, will give the combined firm a dominant competitive position in the critical Las Vegas market and appears to be a win-win for both VICI and MGP shareholders. We've noted in past reports how MGP traded at persistent relative discounts due in part to their exposure to a single tenant - MGM Resorts - under a single master lease. As a result, VICI was able to acquire MGP at a roughly implied 5.7-6.0% cap rate, representing a 10-20% discount to its estimated Net Asset Value. The combination will also further diversify VICI's tenant concentration and geographical scope, lowering its largest tenant exposure - Caesars Entertainment - from nearly 80% at the end of 2020 to just 41%.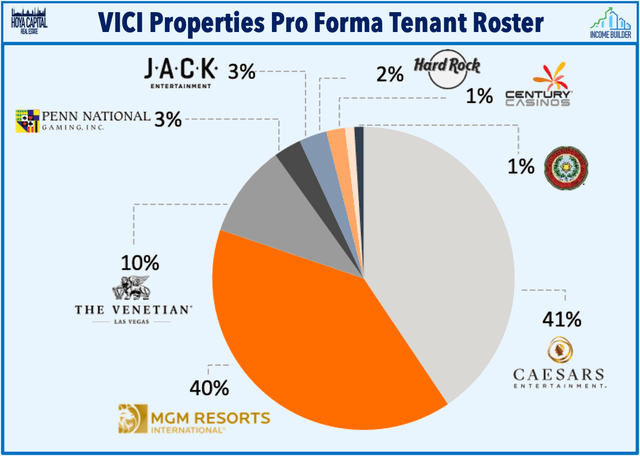 Gaming and Leisure Properties hasn't been sitting idle in the meantime and were also a bidder for MGP, but commented that the valuation "did not pencil for us" conceding that "it's a better deal for [VICI] than it would have been for us." GLPI did score a win last month by announcing a major $1.8B acquisition of the Live! casinos in Maryland, Philadelphia, and Pittsburgh from Cordish Companies. Acquired at a 6.9% cap rate, the acquisition is GLPI's largest since 2016. GLPI will enter into a new triple-net master lease with Cordish - which will continue to operate the facilities - for the Philadelphia and Pittsburgh casinos and will enter into a single asset lease for Maryland. As with the VICI-MGP deal, the Cordish deal will help diversify GLPI's tenant exposure.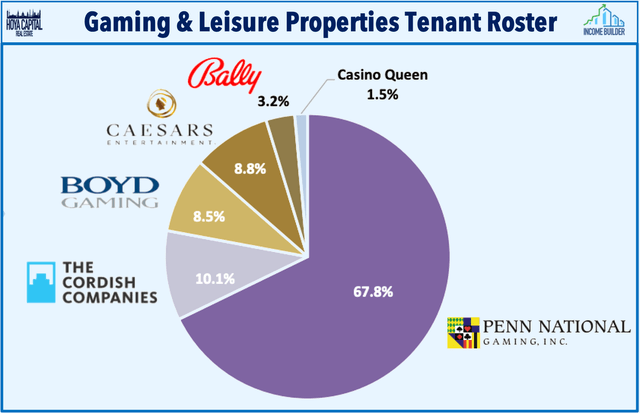 Casino REIT Performance
Casino REITs were slammed during the early onset of the outbreak amid the stifling economic lockdown that forced the majority of properties across the country to temporarily close. Casino REITs plunged roughly 60% between late February and early March 2020 on fears that their tenant base was destined for significant financial hardship, but mounted a furious comeback in the back half of 2020 and ended the year as one of the best-performing REIT sectors. Until the "fourth wave" of COVID hit in late summer, casino REITs were outperforming the REIT sector average yet again, but have slumped over the last quarter and are now higher by 10.4% this year compared to the 31.6% returns from the broad-based Vanguard Real Estate ETF (VNQ).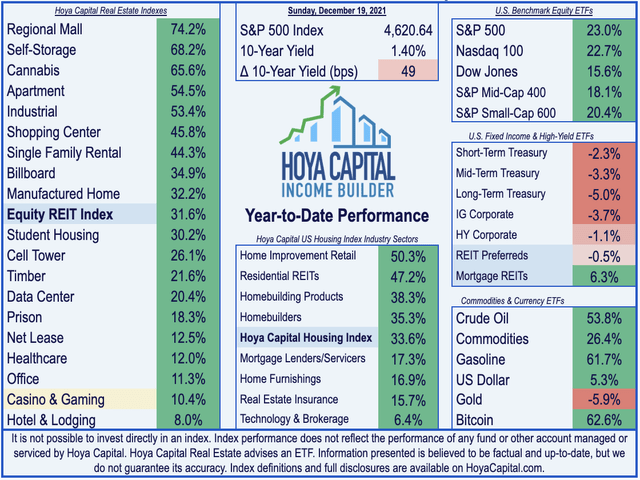 While Las Vegas has been a relative outperformer among domestic travel destinations throughout the pandemic, casino REITs and their operators are not immune from the lingering effects of the COVID pandemic. Recent TSA Checkpoint data suggests that the domestic travel recovery has stalled over the last month after recovering to 90% of pre-pandemic levels in late November before the Omicron COVID-19 variant emerged.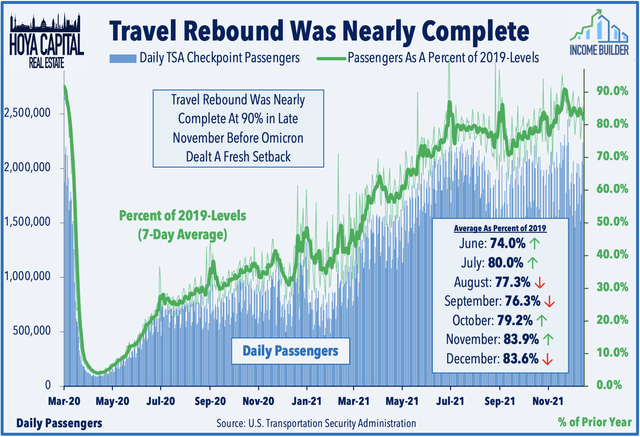 We expect casino REITs - which are one of the newest REIT sectors, having emerged in the late 2010s - to eventually trade at multiples that are in-line or above their traditional net lease peers. Medium-term catalysts that will drive this upward valuation trend, in our view, will include ongoing balance sheet improvements - including obtaining investment-grade credit ratings - as well as VICI's likely inclusion in the S&P 500 after the MGP merger, more balanced tenant diversification through acquisitions, and wider analyst coverage.

As discussed in our REIT Earnings Recap, these REITs reported another quarter of spotless rent collection and average AFFO growth. Notably, VICI increased its total full-year outlook FFO by 2%, but due to the impact of $3.4B in equity issuance to fund its $4B acquisition of The Venetian, its full-year FFO per share growth outlook was revised down to 9.5% from its prior guidance of 12.5%. MGP reported strong results as well and has reported double-digit AFFO/share growth through the first nine months of 2021. GLPI has stumbled a bit more than its peers over the past two years due to the variable rent component in its leases - which account for about 15% of its revenues.

Deeper Dive Into Casino REIT Sector
With an average dividend yield above 5%, we view casino REITs as a more compelling - and perhaps "under the radar" - alternative to other seemingly "cheap" sectors facing stiffer secular headwinds. Like their net lease peers, casino REITs are some of the most operationally efficient property sectors, operating with Adjusted NOI margins of nearly 90%, leaving most of the financial risk and capital expenditure responsibilities to their tenants.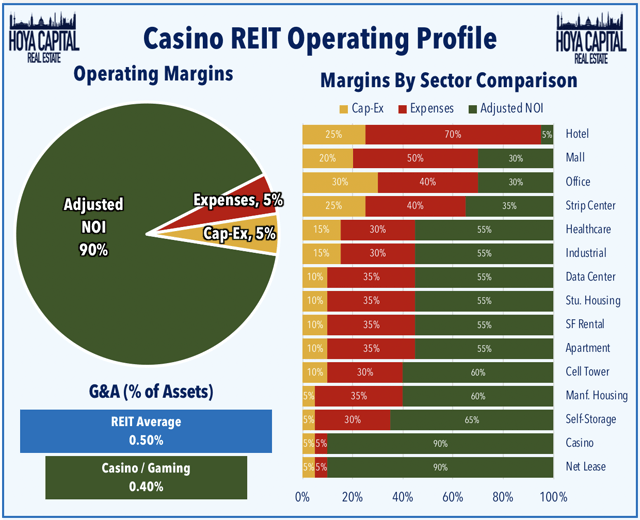 Blending some of the better attributes from each of the net lease, hotel, and healthcare REIT sectors, casino REITs emerged in a fashion similar to many lodging REITs as "spinoffs" designed to separate the capital-intensive real estate business from the operationally-intensive property management business. Casino REITs now own 95 of the roughly 250-300 "investment grade" commercial casinos in the United States, one of the highest concentrations of REIT ownership within any property sector. Together, these three REITs have a combined enterprise value of over $50 billion and comprise roughly 2% of the broad-based "Core" REIT ETFs.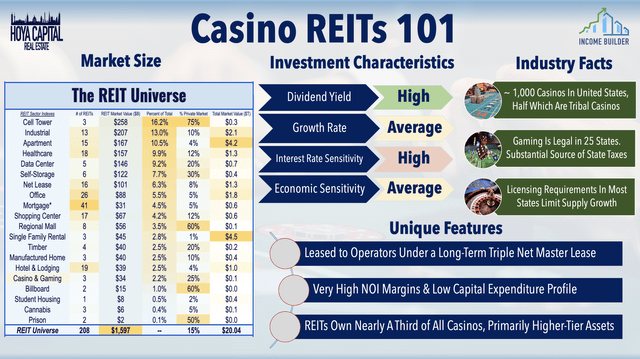 "Headquartered" in Las Vegas, gambling is one of the most highly regulated industries in the United States. Until the 1980s, commercial casinos were prohibited outside of "The Strip," leaving the lucrative gaming business to Native American tribes, who were largely exempt from state prohibitions. The last forty years have seen a wave of legalization of commercial casinos as states increasingly realized the "tax goldmine" they were sitting on. Tax revenue from gaming, for instance, represents nearly a quarter of state tax revenues collected by Pennsylvania. Twenty-five states now permit commercial casinos and these three REITs own properties in nineteen of these states.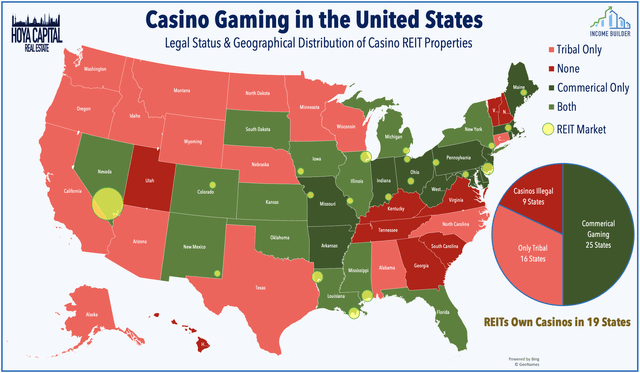 One pandemic-fueled trend with uncertain effects is the surge in online gambling, facilitated by the 2018 Supreme Court ruling that legalized sports betting. Nearly two dozen states now offer - or have recently approved - some form of online gambling. We view online gaming as a long-term uncertainty for physical casino demand but should be a medium-term benefit as several of these REITs' critical tenants have developed a solid foothold into the online gaming ecosystem, which should help to support the profitability and rent-paying capacity of these tenants including Caesars' acquisition of William Hill and Penn Gaming's success with Barstool Sports. Other key players in the online gambling industry include DraftKings (DKNG), FanDuel/Flutter Entertainment (OTCPK:PDYPY).

Casino REIT Dividend Yields
Casino REITs pay an average yield of 5.5% - the highest in the REIT sector - and well above the REIT market-cap-weighted average of 2.7%. Unlike other higher-yielding property sectors, we again emphasize that the secular outlook for casino gaming appears relatively stronger, underscored by the above-average 5-year dividend growth rate of roughly 9% achieved by these casino REITs. In contrast to their hotel REIT peers, perfect rent collection allowed casino REITs to maintain dividends at-or-near previous levels last year, and all three REITs have boosted their dividends in 2021.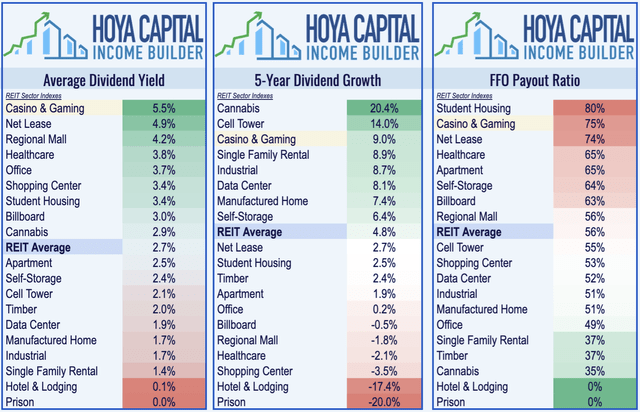 VICI, MGP, and GLPI are three of the roughly 130 REITs that have raised their payouts so far in 2021. At the company level, GLPI pays the highest dividend yield at 5.81% after raising its payouts twice so far in 2021 following a reduction from $0.70 to share to $0.60 last year and declared a special cash dividend of $0.24/share last week. VICI boosted its dividend rate in Q3 - as it has in every year since its IPO - and now pays a dividend yield of 5.21%. MGP has raised its payouts four times this year and pays a yield of 5.61%.

Key Takeaway: The House Always Wins
With an average dividend yield above 5%, we view casino REITs as a more compelling - and still "under the radar" - alternative to other high-yielding sectors like office and retail that are facing stiffer secular headwinds. Critically, casino REITs own properties under a long-term net lease structure, leaving most of the operational risk to their tenants. Despite their ultra-long term triple net lease structures, casino REITs provide excellent inflation hedging characteristics, particularly VICI - and by extension MGP - which possess one of the most inflation-hedged lease structures of any REIT.

For an in-depth analysis of all real estate sectors, be sure to check out all of our quarterly reports Apartments, Homebuilders, Manufactured Housing, Student Housing, Single-Family Rentals, Cell Towers, Casinos, Industrial, Data Center, Malls, Healthcare, Net Lease, Shopping Centers, Hotels, Billboards, Office, Storage, Timber, Prisons, and Cannabis.
Disclosure: Hoya Capital Real Estate advises two Exchange-Traded Funds listed on the NYSE. In addition to any long positions listed below, Hoya Capital is long all components in the Hoya Capital Housing 100 Index and in the Hoya Capital High Dividend Yield Index. Index definitions and a complete list of holdings are available on our website.