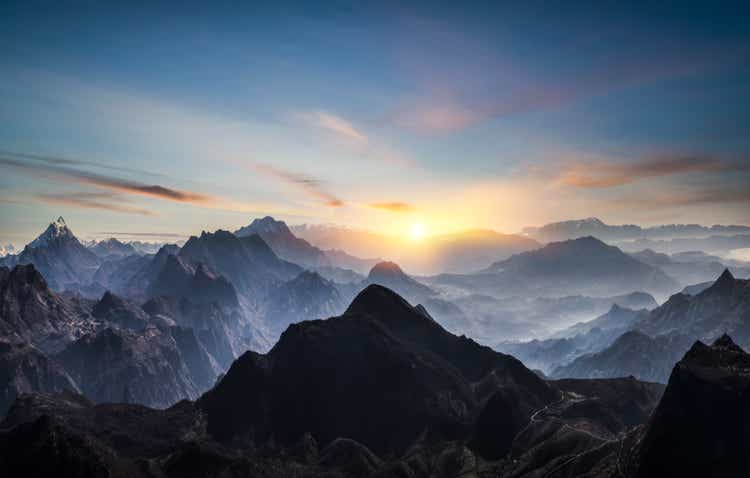 About
Founded in 2007, The Oncology Institute, Inc. (NASDAQ:TOI) is a Cerritos, California-based company that manages "community-based oncology practices" termed TOI PCs that provide specialized cancer care in the community setting. The Company presently manages 55 clinic locations across eight markets and four states throughout the U.S. These practices employ more than 80 oncologists assisted by more than 600 associates or teammates, providing evidence-based care services that include clinical trials, stem cell transplants, transfusions, and other care delivery models that require advanced precision handling. More than 1.5 million patients have been served by the institute and its affiliated entities to date.
Services
TOI's managed clinics provide a range of medical oncology services and 24/7 patient support.
Latest facilities for comprehensive lab testing that doctors depend on for diagnosing and monitoring diseases. Most clinical parameters are obtained from the blood, and some from urine, however, sometimes a tissue or bone marrow sample may also be used.

State-of-the-art, personalized cancer treatment and infusion for over 40 types of cancer, whether benign or malignant, in all of the categories including carcinoma, sarcoma, leukemia, lymphoma and myeloma, and central nervous system ('CNS') cancers. The specialists have extensive experience with different types of cancer treatments including surgery, chemotherapy, radiotherapy, immunotherapy, and hormone therapy.

TOI manages some of the few cancer clinics in the U.S. offering outpatient stem cell transplant (or bone marrow transplant), with the specialists having extensive experience with autologous stem cell transplants. The procedure is performed in the institute's managed facility, so patients can avoid hospitalization. The stem cells are not harvested from bone marrow but from peripheral blood.

Since 2019, TOIs transfusion specialists have completed over 600 cases of outpatient blood transfusion, which is offered at all of the institute's affiliated clinics in California. An in-house program enables testing, matching and scheduling transfusion within 48 hours.

Treatment for more than 20 forms of blood disorders is also provided.

The Oncology Institute currently conducts more clinical trials than most community cancer groups in the U.S., with cutting-edge treatments not available to the general public. These trials have also led to the approval of many breakthrough cancer treatments.

An in-house dispensary is available for ordering and refilling of prescription medicines.

The institute also offers financial counseling, researching co-pay assistance programs, and helping to enroll in any available free/discount medication programs through manufacturers.

Dealing with a terminal diagnosis is made compassionate by the end-of-life counseling provided by the institute.
Financials
The Oncology Institute became the first publicly-traded oncology care specialist debuting on the stock market on 11/15/2021 following a business combination with SPAC: DFP Healthcare Acquisitions Corp. (DFPH). The shares of common stock and warrants are trading on NASDAQ under the symbols "TOI" and "TOIIW", respectively. The business combination transaction implied an enterprise value of $842 million for the institute. Approximately $334 million of cash proceeds was raised, including $275 million from a previously-announced private placement of common stock (the "PIPE"). Of the $334 million, "approximately $133 million will be retained on TOI's balance sheet to fund growth initiatives, including de novo clinics and acquisitions." TOI has a market capitalization of $467.33 million as of last closing at $7.67 on 12/21/2021. The stock price has moved between a low of $5.52 and a high of $10.48 since its debut. Shares outstanding are 73.25 million with the public holding 14.99%, and PE/VC firms, insiders, and institutions holding 42.21%, 24.11%, and 18.69%, respectively. TOI filed a Form S-1 on 12/17/2021 for the resale of shares by certain listed shareholders and issue of shares on the exercise of warrants. TOI will receive proceeds from the exercise of warrants only.
TOI's revenues primarily come from capitation contracts involving "stand-ready obligation" that can vary month-by-month, Fee-For-Services ('FFS') based on single performance obligation upon a patient encounter, dispensary accounted at point of sale, and clinical trials or research contracts invoiced periodically. In recent years, TOI generated revenues of $113.16 million, $155.41 million, and $187.51 million in 2018, 2019, and 2020, respectively. Revenue in the nine months ended 9/30/2021 was approximately $151 million, and accounts receivable was $22.26 million. Operating expenses were approximately $168 million, resulting in operating loss of about $17.5 million. TOI has a debt of $4.88 million, and an accumulated deficit of approximately $73.2 million. Cash and cash equivalent balances as of 9/30/2021, including pro forma combination, were approximately $139 million. The Company anticipates a cash runway of at least twelve months following the business combination.
Risks
The Company is an "emerging growth company" and a "non-accelerated filer" and a "smaller reporting company" subject to reduced public company reporting and compliance requirements. Some states have laws that prohibit business entities with non-physician owners from practicing medicine, which are commonly referred to as the corporate practice of medicine, which vary from state to state and are subject to broad interpretation and enforcement by state regulations. To comply with the corporate practice of medicine doctrine, TOI enters into a management services agreement ('MSA') with each of the TOI PCs (physician-owned professional entities), "to act as manager and administrator of their non-medical functions and services related to healthcare services and items provided to patients by physicians and other licensed healthcare providers employed by or under contract with a TOI PC." The Company plans growth from building or acquiring new TOI PC clinics, which is subject to risks from any change in legal policies in any of the states that the Company operates in, as well as non-availability of clinical research contracts.
Bottom Line
TOI seems to be capitalizing on its clinical research contracts through a network of affiliated clinics and generating additional revenue. However, the limitations imposed by the "corporate practice of medicine doctrine" in much of the Company's operational geography put continuous pressure on the Company to maintain its MSAs in good standing, and to avoid affiliates pulling away or being poached by competitors. The stock doesn't seem attractive to us at present.
About the TPT service
Thanks for reading. At the Total Pharma Tracker, we offer the following:-


Our Android app and website features a set of tools for DIY investors, including a work-in-progress software where you can enter any ticker and get extensive curated research material. 
For investors requiring hands-on support, our in-house experts go through our tools and find the best investible stocks, complete with buy/sell strategies and alerts.
Sign up now for our free trial, request access to our tools, and find out, at no cost to you, what we can do for you.