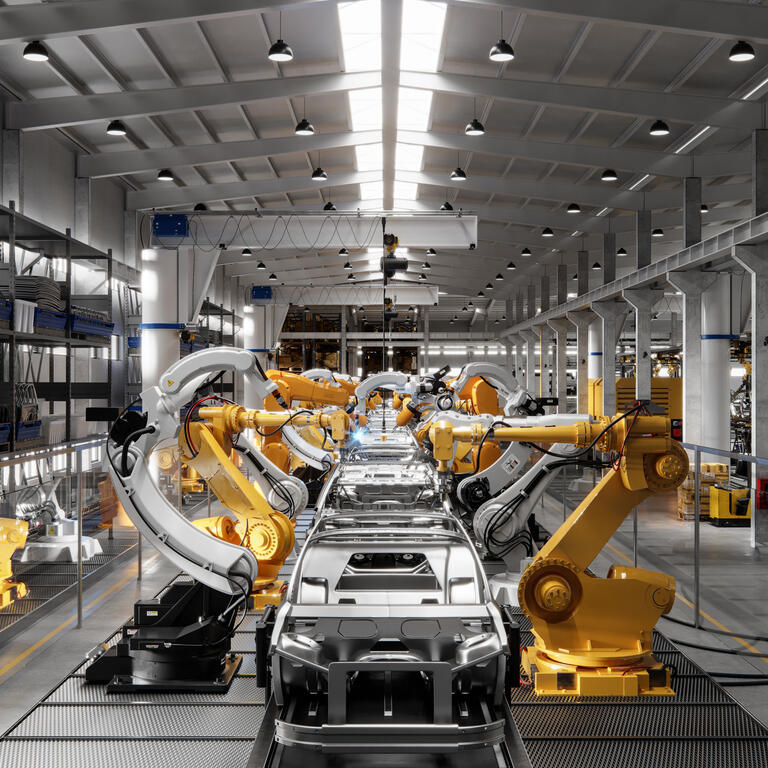 The trends lying at the crux of the sprawling Industry 4.0 including steady robotization quickly permeate every single aspect of modern life.
Since robotization engenders sweeping improvements in efficiency, hence, lower costs and higher margins, and thus translates into long-term growth in returns on capital, there is no doubt the adoption of robotics will continue going forward despite the fact that this does require hefty investments. This, in turn, should translate into a steady capital appreciation of names involved in the research, development, and production of robots and automation solutions.
One of the investment vehicles allowing to gain exposure to the theme is the ROBO Global Robotics and Automation Index ETF (NYSEARCA:ROBO), a passively managed fund with an A+ Momentum grade.
However, despite a fairly solidly built portfolio, moderate risk, relatively strong asset flows, and AUM close to $2 billion, I highlight its expensiveness as a key disadvantage, as the 95 bps expense ratio looks too high even for a thematic fund with an intricate strategy revolving around much-hyped trends. As adequate costs are the essential ingredient of successful passive investing, and while there are a few strong risks that are discussed below in the article, I believe the neutral rating for ROBO is adequate.
Investment strategy
Incepted in October 2013, ROBO was one of the first passively managed funds focusing on the trends contributing to the Fourth Industrial Revolution, to which robots and automation are integral. Its actively managed peer ARK Autonomous Technology & Robotics ETF (ARKQ) debuted only a year later.
ROBO's investment mandate is to track the ROBO Global Robotics and Automation Index, which is calculated by Solactive AG. This benchmark is rebalanced and reconstituted every quarter.
As detailed in the methodology, the index managers rely on the ROBO Global Industry Classification. Depending on how significant is a company's involvement with robotics & automation (e.g., the share of revenues from these activities or the volume of investments made), it is being assigned a "ROBO Score." Page 20 tells us that to become eligible for inclusion in the index, a firm must achieve at least 50 points.
As explained in the prospectus, nano-caps with market values south of $200 million and those names with poor liquidity cannot compete for a place in the benchmark.
ROBO weights its holdings equally, which is a reasonable way to manage a portfolio for a thematic fund, as market-cap weighting would make the NAV too exposed to the share price moves of just a handful of the most expensive companies.
Holdings
As of December 25, ROBO was long 82 stocks. In its equity basket, titans like NVIDIA (NVDA) are mixed with mid-caps like Ambarella (AMBA) and small-caps like AppHarvest (APPH).
The ETF has a rather solid geographical footprint, investing across 14 countries, though still favoring the U.S. companies that represented approximately 46% of its net assets as of September 30. Japan was in second place with 21% weight. The holdings dataset from December 25 contained 17 stocks with a numerical ticker and a 'JP' code, with a total weight of ~20.5%.
This implies that growth trends in robotics are not the only potent force impacting the fund's NAV as movements in the yen and the euro (given its 7% allocation to Germany) are also to watch. That said, inflation, economic growth, the health of global trade, central banks' moves, and countless other factors weighing on FX can impact the prices of ROBO's holdings and must be taken into consideration.
Meanwhile, its peer iShares Robotics and Artificial Intelligence Multisector ETF (IRBO) underweights Japanese equities, with only ~10% on the net assets invested in the country, while allocating much more to the Chinese players (over 12% vs. ROBO's 5%). So investors who are wary of the Chinese tech names in the light of their 2021 dramatic underperformance precipitated by regulatory uncertainty should pay attention to that fact.
Speaking about actual holdings, I highlight excellent risk dispersion undergirded by the smart-beta methodology, as the top ten stocks have just 16.8% weight.
Intuitive Surgical (ISRG) is the first name on the list, with ~1.9% weight (the market value of this investment is ~$36.7 million). Its key product is the da Vinci systems, "surgical robotics for minimally invasive surgery." ISRG has exceedingly high quality, with no debt, while literally printing cash, with the net CFFO margin of over 39%, and FCF above the reported net earnings. Despite a few pullbacks, ISRG has delivered an over 35% one-year return.
iRythm Technologies (IRTC) is in second place with a ~1.7% share of the net assets. IRTC "provides ambulatory electrocardiogram monitoring products for patients at risk for arrhythmias in the United States." The company has been increasing revenues at a stellar pace, though its cash flows and earnings are still sub-zero. In sharp contrast to ISRG, its stock price has dropped by almost 51% this year.
Harmonic Drive Systems (JASDAQ ticker 6324) has a weight similar to IRTC. The most recent investor presentation shows 54% of its revenues were derived from robotics, with semiconductor equipment being the second largest contributor to the top line. In Tokyo, the stock price has slipped by ~46% this year.
Illumina (ILMN) is in fourth place with 1.66% weight. The company is "a global leader in DNA sequencing and array-based technologies." ILMN has robust revenue growth prospects, but improvements in profitability are not expected to supervene, at least in the short term. ILMN is up by ~4% this year.
Finally, Vocera Communications (VCRA), a health care technology company, with a weight equal to ILMN's. VCRA is a growth stock with lofty multiples. Its price has risen by around 60% this year.
A brief view on returns
ROBO's returns are somewhat patchy.
Though it has delivered an approximately 13.3% compounded annual growth rate (calculated by Portfolio Visualizer) since October 2013, the result is south of the S&P 500 ETF's (IVV) ~14.7%, let alone around 22.4% QQQ has achieved, which I personally believe to be a direct consequence of ROBO's burdensome fees.
This robotics fund did grossly outperform IVV in 2020, delivering an over 45% return as its price appreciation was propelled by the pandemic-related tailwinds, with similar success in 2017 and rather strong 2016. Interestingly, during the same years, ARKQ had even more impressive returns, as the chart below illustrates.

Source: Portfolio Visualizer
Final thoughts
Finally, the verdict?
ROBO is an excellent smart-beta fund providing exposure to the long-term trends in robotics and automation.
The issue is that it has failed to outperform IVV since November 2013 despite especially sterling 2017 and 2020. Besides, it has been languishing this year precisely as its peers focused on a much-hyped innovation theme. It should be noted that apart from capital rotation, the softness in the yen was likely amongst the factors that crimped its returns in 2021.

ROBO did earn an A+ Momentum grade, but only because the international equity asset class has had a bleak year.
Speaking of the medium-term risks, investors who are for some reason bearish on the yen and the euro should give this ETF a pass. The gist is that in the worst-case scenario, the tightening in the U.S. next year will buttress the dollar, while simultaneously denting foreign currencies, with the JPY and the EUR being amongst possible losers. Additionally, as I discussed in my recent article, higher interest rates mean a higher cost of capital, hence, lower growth premium and lower multiples, principally for tech. Please take notice that 32% of the fund's net assets are parked in stocks with utterly lackluster Quant Valuation grades, D or worse, with Cognex (CGNX) and iRythm being the examples of dangerously overappreciated companies. With these two adverse effects conflated, again, in the worst-case scenario, ROBO is set for a painful price slide, regardless of how rosy are the prospects of names involved in robotization for the 2020s and beyond.
Next, 25% turnover for a thematic fund is an acceptable level, probably even close to excellent. But costs are clearly burdensome. It is even more expensive than actively managed ARKQ, which has a 75 bps expense ratio.
So please consider all these carefully before making an investment decision. Summing up, ROBO is a Hold.