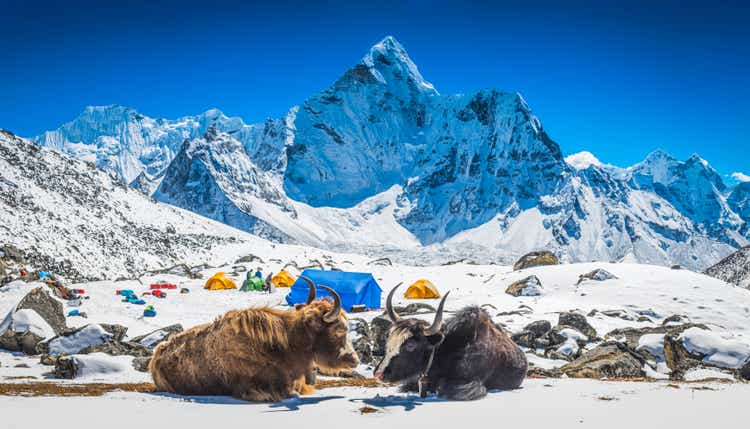 About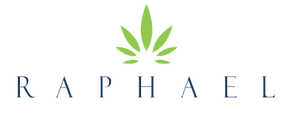 Raphael Pharmaceutical, Inc. (OTCQB:RAPH) is an Israel-based preclinical-stage pharmaceutical company discovering, researching and developing ('R&D) life-improving drug therapies based on cannabinoids, including the non-psychotropic cannabidiol ('CBD) oil, derived from strains with less than 0.3% of Tetrahydrocannabinol ('THC). The Company's business strategy is to create intellectual property ('IP) around CBD-based pharmaceutical formulations with therapeutic potential in the treatment of disorders with high unmet medical need, especially those related to inflammation in the initial stage; get Phase 2 trial approval from regulatory agencies, and enter into royalty agreements with good manufacturing practice-approved ('GMP) medical manufactures and distributors.
R&D
The Company has partnered with the Medical Cannabis Research and Innovation Center ('MCRIC) at the Rambam Health Care Campus ('Rambam) in Haifa, Israel. The Company is sponsoring extensive studies to investigate the mechanism of action ('MoA) at the cellular biology level in mouse disease models and humans, and define the potential of the active pharmaceutical ingredients ('APIs) derived from its chosen cannabis strains. The MCRIC laboratories are regulated by the Israel Ministry of Health ('MoH), and the Company plans to conduct clinical studies under the U.S. Food and Drug Administration ('FDA) regulations. The Company has established a novel study that aims to identify the specific cannabinoid receptors in the cells of the treated patients and to collect as much data as possible to be able to personalize each patients' prescription. According to a study, at the University Hospital Duesseldorf, Germany, "in addition to reducing inflammation, cannabinoids reduce pain by activating central and peripheral CB1, peripheral CB2 receptors and CBD-sensitive non-cannabinoid receptor targets;" and "it is important to target the right receptors in the right place."
The Company's scientific team represents an academic-business collaboration. Raphael's CTO, Dr. Igal Louria-Hayon, is the scientific director of MCRIC, and Head of the Leukemia & Immunotherapy Research Laboratory in the Clinical Research Institute at Rambam. BOD Chairman, Prof. Joseph Press MD, is a former general director of Schneider Children's Medical Center of Israel, and also a former director of the Department of Pediatric Emergency Medicine, and Chair of the Pediatrics Division at Soroka University Medical Center. The Company's scientific advisory board also has as its members - Prof. Alexandra Balbir-Gurman is a director of the B. Shine Rheumatology Unit at Rambam, Executive Committee member of the Israeli Society of Rheumatology, and an active member of the Scleroderma Research Group ('EUSTAR) and a member of EULAR Target US initiative; Dr. Shachar Eduardo is a director of the Clinical Immunology Unit at Rambam; Prof. Shai Izraeli is Head of the Division of Pediatric Hematology-Oncology Center, Schneider Childrens' Medical Center of Israel affiliated to Tel Aviv University, and a member of the executive board of the European Hematology Association ('EHA).
Pipeline
The Company's discovery platform is currently focused on the use of CBD oil as the API for its rheumatoid arthritis ('RA) lead development candidate and COVID-19 development candidate. Results from a research at the University of São Paulo, São Paulo, Brazil, show that CBD has antipsychotic, anxiolytic, and neuroprotective properties, and that it is a molecule with potential to help patients with a number of clinical conditions. "Controlled clinical trials with different neuropsychiatric populations that are currently under investigation should bring important answers in the near future and support the translation of research findings to clinical settings." A study by the Faculty of Medicine, Juan N. Corpas University Foundation, Bogotá, Colombia, concludes "data from experimental animal models of AD showed that natural and synthetic cannabinoids downregulate inflammatory responses mediated by immune cells responsible for AD chronicity and progression." The Company commenced a pre-clinical trial in mice for its RA drug candidate in January 2021 and intends submitting an Investigational New Drug ('IND) application to the FDA, MoH and European Medicines Agency ('EMA) under the regulatory pathway for drug products.
The Company is also supporting the R&D to identify the effects of its CBD derivatives on the immunology of the regulatory cells that cause the fatal inflammation storm in COVID-19 patients. A preclinical study in immune cell models showed positive results exhibiting downregulation of pro-inflammatory cytokines by cannabis extract. A mice model study was also successfully conducted to analyze for acute inflammation, resembling the immunopathology of COVID-19. The Company plans to register with the MoH a clinical trial in patients.
Results from an external study supported by grants from the University of Chicago and the National Institutes of Health ('NIH), suggest - "that CBD can block SARS-CoV-2 infection at early stages of infection, and CBD administration is associated with a lower risk of SARS-CoV-2 infection in humans."
The Company is also investigating and evaluating its proprietary CBD strains, at the Oncology and Hematology departments of Rambam to study cancer-related palliative effects in adult patients, and at the Schneider Children's Medical Center of Israel to study the potential palliative effect on cancer indications in young patients. The Company believes that there is "an urgent need for further knowledge in the case of palliative effects of cancer treatment including cachexia, fatigue, anemia, pain, and depression."
Financials
The Company was incorporated in Israel in 2019 as Raphael Israel, and in May 2021 reverse merged with a Nevada, U.S. based company, Easy Energy, Inc., incorporated in 2007 but not having any ongoing business. 90% of the shares in the resulting company are held by former Raphael Israel shareholders and 10% by former Easy Energy shareholders. As of 9/30/2021, the Company had cash and cash equivalents of $0.04 million, which is sufficient to run the company only until December 2021. The Company anticipates the requirement of approximately $2 million for its R&D activities over the next 12 months, and an additional $2 million for capital expenditures over the same period primarily for expenditures related to pre-clinical trials, mice model trials, and clinical trials. The Company has filed a Form S-1 with the U.S. SEC for the resale of up to 1,907,764 shares of Common Stock by certain listed selling stockholders. The Company had 12,366,790 shares of Common Stock outstanding as of 11/24/2021, the date of the filing.
The Company does not own or operate, and does not intend to create in-house manufacturing or commercialization facilities, but relies on and will continue to rely on third-party manufacturers for the manufacturing of its drug candidates for preclinical and clinical testing as well as for product sales if approved for commercialization. The Company has an agreement with Rambam for R&D over an initial term of 48 months that commenced in July 2019, and involves payment of $1.4 million in four instalments from 2019 through 2022, of which two payments have been made and two are due. Rambam and the Company will have joint ownership of any IP created as a result of this agreement. The Company entered into an agreement in October 2020 with Way of Life Cannabis Ltd. ('WOLC) for the supply of up to 15 litres of CBD oil to be provided in two to three deliveries over 18 months, which should be sufficient for the completion of clinical development and for the initial sales of its pharmaceutical drug products, if approved.
Risks
The Company is a "smaller reporting company" and has the advantage of reduced reporting and compliance requirements required of a public company. No public market exists for the company's common stock, and it intends to have it listed on the OTCQB, but until such listing occurs, the sale is at a price of $1.65 per share and the investment is illiquid. Since its inception, the Company has not recognized any revenue and has incurred operating losses and negative cash flows from its operations, and as of 9/30/2021, the Company had an accumulated deficit of approximately $2.1 million. The Company does not hold any patents yet and conducts all its operations utilizing third parties. There is an FDA-approved CBD product Epidiolex from GW Pharma (OTCPK:GWPRF) for rare types of childhood epilepsy, but it was rescheduled (by the Drug Enforcement Administration) as a Schedule V drug to allow for its prescription use, and still requires rescheduling in some states before it can be prescribed in those states.
Bottomline
WebMD states: "More than half of the states have legalized marijuana for medical use. More than a dozen other states allow limited medical uses of CBD" however, a study by NIH supported by grants from Merck (MRK), Gilead (GILD), and Arbutus (ABUS) concludes that there is "lack of sufficient unbiased clinical evidence from well-designed double-blind, placebo-controlled clinical trials." Most R&D on cannabinoids also conclude that more studies and data are needed. This Company's strategy to create IP based on cannabinoids should be of interest to investors looking to invest in IP-based companies.