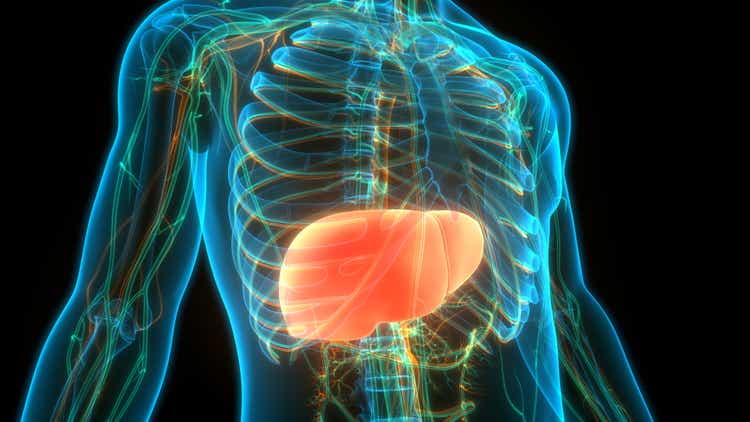 The last year has been a very productive time for Altimmune (NASDAQ:ALT) as the company's clinical efforts have revealed Pemvidutide's potential to be a metabolic and liver disease powerhouse therapeutic. Altimmune's dual GLP-1/glucagon receptor agonist has several crucial milestones in the next couple of years that should reveal where Pemvidutide stands verse its competition. I believe it is time for me to finally unchain the company's vaccine efforts from my bull thesis and change my focus to Pemvidutide. As a result, a change in strategy is warranted in order to deal with the potential volatility that will surround Pemvidutide's data releases and updates.
I intend to provide some background on Pemvidutide and will discuss some of the expected milestones. I discuss how Pemvidutide completely changes my investment thesis and how I will manage my ALT position going forward.
Background on Pemvidutide
Pemvidutide (Formally ALT-801) was acquired by Altimmune through their Spitfire acquisition back in 2019. Pemvidutide is a distinctive peptide-based dual GLP-1/glucagon receptor agonist designed to address the metabolic conditions that lead to obesity, non-alcoholic fatty liver disease ("NAFLD"), and non-alcoholic steatohepatitis ("NASH"). Pemvidutide has the potential to address obesity, which is often the origin of NAFLD and NASH.
Pemvidutide is a dual GLP-1/glucagon receptor agonist that works directly on the liver by improving energy expenditure, adipose browning, lipolysis, and mobilizing liver fat (Figure 1).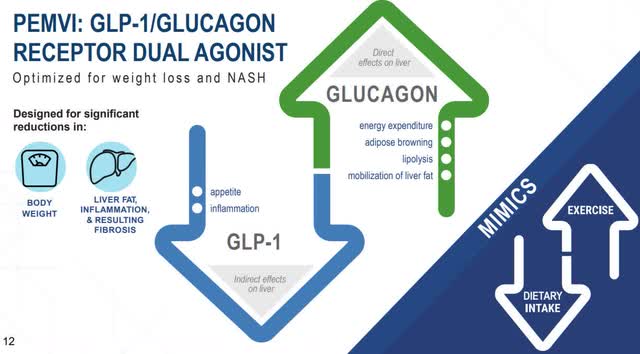 Figure 1: Pemvidutide Overview (Source: ALT Presentation)
Pemvidutide also indirectly on the liver by helping manage appetite and inflammation. This is achieved by Pemvidutide's unique structure that permits the dual agonism with noteworthy PK that allows weekly dosing and improves GI tolerability (Figure 2).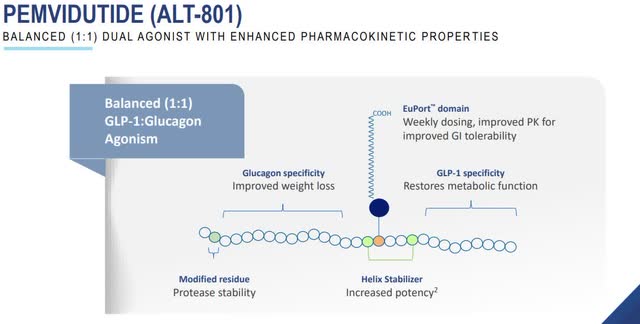 Figure 2: Pemvidutide Characteristics (Source: ALT Presentation)
The Opportunity
By facilitating weight loss, Pemvidutide could stop and possibly reverse disease progression. In addition, we could see an improvement in comorbidities such as high blood pressure, high cholesterol, Type II diabetes, heart disease, stroke, and numerous other conditions are linked to obesity, which is now considered the root cause of 2/3s of non-communicable disease deaths worldwide. Looking at Figure 3, we can see that a 10%< reduction in weight loss could improve several "obesity complications."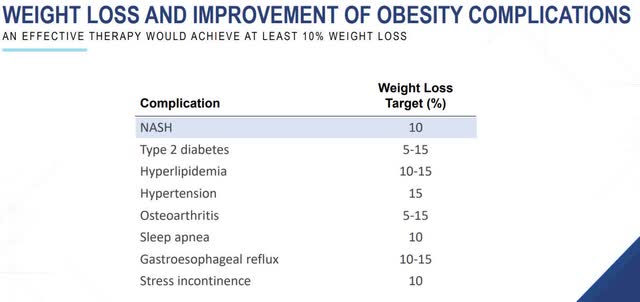 Figure 3: Weight Loss Impact on Comorbidities (Source: ALT Presentation)
If all goes well, Pemvidutide set a new paradigm for the treatment of obesity, NAFLD and NASH, while helping reduce the incidence and prevalence of these obesity-related comorbidities.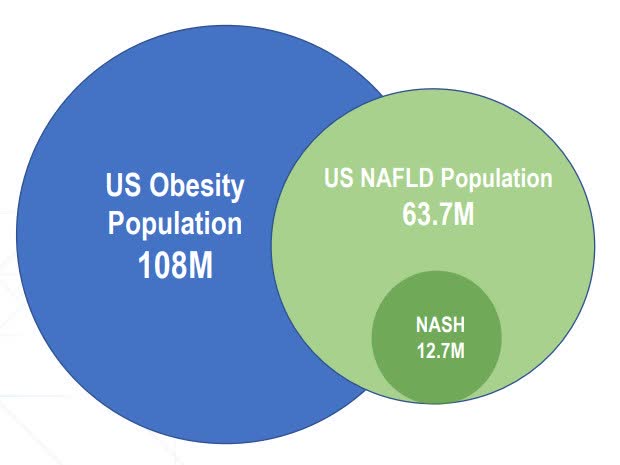 Figure 3: Pemvidutide Markets (Source: ALT Presentation)
For the U.S., it is estimated that the total medical bill for obesity-related care is roughly $147B and the global numbers are expected to grow.
Right now, obese patients don't have a lot of drugs or therapeutics to choose from and doctors are forced to use medications intended to treat type II diabetes. At the moment, Novo Nordisk (NVO) has upped their GLP-1 receptor agonist Ozempic semaglutide injection from 0.5mg or 1mg to 2.4mg to create Wegovy, which was approved to treat obese adults in June of 2021. Semaglutide mimics GLP-1 peptide-1 and has been shown to improve insulin production; decrease glucagon; manage appetite; and slow the emptying of the stomach. However, Wegovy needs to be titrated, in other words, dosing is increased over time to reduce GI side effects. If Pemvidutide can outperform Semaglutide throughout its clinical development, it should be seen as a legitimate contender if it hits the market.
Pemvidutide Results
Altimmune publicized positive results from a 12-week, Phase I trial of Pemvidutide in overweight and obese patients that were healthy, non-diabetic, and had a minimum BMI of 25 kg/m2. Patients were dosed with one of three subcutaneous doses of Pemvidutide (1.2 mg, 1.8 mg, and 2.4 mg) or a placebo once weekly for 12 weeks without dose titration.
At 12 weeks, the 1.2 mg group had a mean weight loss of 4.9%, while the 1.8 mg yielded 10.3%, and 2.4 mg was 9.0%. The placebo group only had a mean weight loss of 1.6%. Remarkably, the company reported that there was no correlation between the level of weight loss and either age or baseline BMI. Altimmune also reported that patients experienced improvements in systolic and diastolic blood pressure, serum lipids, and insulin resistance. Moreover, the company discovered that there was a rise in ketone bodies, which signifies fat metabolism was occurring.
On the safety side, the company reported mild to moderate side effects with no serious adverse events. Furthermore, there were no reported cases of hyperglycemia and no increases in the mean heart rate at 6 and 12 weeks of therapy. Notably, Altimmune pointed out that there were no discontinuations due to adverse events.
Altimmune then performed an exploratory analysis that discovered that all of the Phase I patients with hepatic steatosis or fatty liver treated with 1.8 mg or 2.4 mg of Pemvidutide presented a "reduction in liver fat to undetectable levels after only six weeks of treatment."
These results indicate that Pemvidutide has the ability to both trigger weight loss and rapidly mobilize the fat out from the liver.
What is next for Pemvidutide?
At this time, the company is ready to commence a 12-week trial that is testing Pemvidutide's ability to reduce liver fat content in diabetic and NAFLD, which is expected in the first half of this coming year. In addition, the company is looking to initiate a drug-drug interaction trial and a glucose control trial in type II diabetics in Q1 of next year. Furthermore, the company is looking to run a Phase II obesity trial in the first half of 2022 with a potential readout in Q4 of 2022. Moreover, Altimmune expects to start a 52-week Phase II biopsy-driven NASH trial in the first half of next year. Finally, the company is planning to file another IND application for obesity, a Phase II trial that would potentially start in the first half of next year with a data readout in 2023.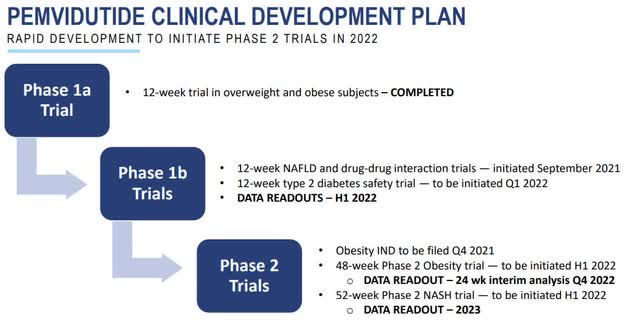 Figure 4: Pemvidutide Development Plan (Source: ALT Presentation)
These trials should create several near-term catalysts (Figure ) that should give us an idea of how Pemvidutide stacks up against other metabolic treatments.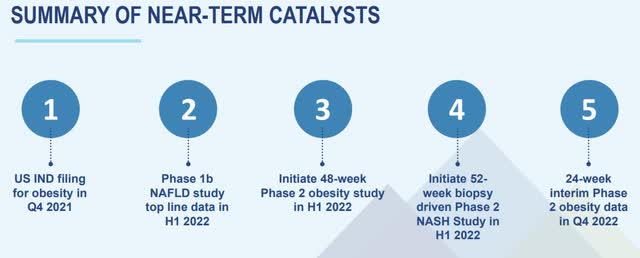 Figure 5: Pemvidutide Catalysts (Source: ALT Presentation)
Altered Thesis
In my previous ALT article, I discussed how Pemvidutide had become the focal point of my thesis. I had come to the realization that Altimmune's vaccine technology is not going to be the driving force behind the share price after they stopped the development of their COVID-19 vaccine. Now, I have completely altered my thesis to be fixated on Pemvidutide and its ability to produce a double-digit reduction in body weight and overweight subjects in only 12 weeks, with only mild side effects with no severe adverse events. The company's vaccine technology might be worth developing at some point, but it doesn't have the same level of commercial upside as Pemvidutide that has the potential to enter several multi-billion dollar markets (Figure 6).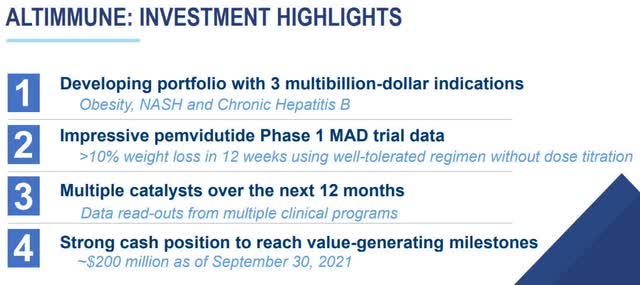 Figure 6: Investment Highlights (Source: ALT Presentation)
Remaining Cautious
Undeniably, there are numerous companies that are developing a NASH candidate and some have reported promising data so far. Nevertheless, I haven't read any reports of a drug presenting the same extent of weight loss that Pemvidutide displayed without some unwelcome side effects. Understandably, we cannot claim Pemvidutide is automatically the best-in-class and we are going to need to see how it performs in a larger clinical trial/s that have a broad patient population before we start planning a parade. Unfortunately, we are far away from starting a pivotal trial, so we won't have confirmation about Pemvidutide's approval prospects. Due to these unknowns, I anticipate the ticker to remain volatile over the next couple of years as the market awaits late-stage data.
My Plan
My plan for ALT is now entirely based on Pemvidutide's development a prospects for approval in multiple indications. The company expects several upcoming catalysts that will show us if Obesity, NAFLD, and NASH are still in play. It is possible that we could have positive readouts in all three indications by 2023 and Pemvidutide could be seen as a potential front-runner. Not only should this have a positive impact on the share price, but it could also ignite buyout speculation. Consequently, I am waiting for an opportunity to make an addition before these catalysts start to hit.
In my previous ALT article, I discussed my intention to wait to see if the market was going to apply enough selling pressure to grab a small buy just above the $8.25 support area (Figure 7).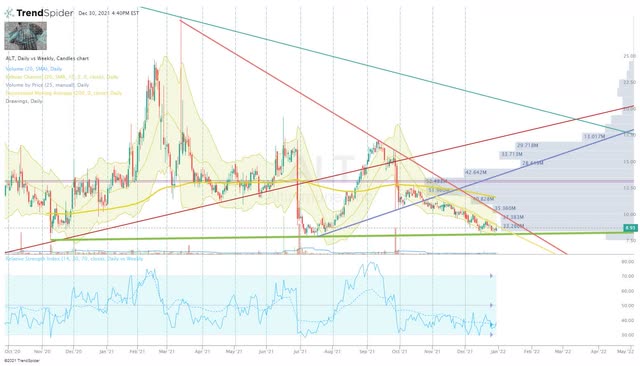 Figure 7: ALT Daily (Source: Trendspider)
Unfortunately, the share price came within pennies of executing that order, so I guess I will have to remain patient for the time being. However, I might have to take advantage of a potential bullish divergence reversal set-up that is occurring on the Daily chart and buy a small lot for a short-term swing trade with taking profit around the $11 area and $15 area.
Long term, I going to maintain my core position with a time horizon of five more years, to allow Altimmune to get Pemvidutide through the FDA and on the market in several indications, or the company is acquired at a premium valuation.

Thank you for reading my research on Altimmune. If you want to learn even more about my method and how I discover these investment opportunities, please stand by because I am launching On The Pulse Analytics, a subscription marketplace service on Seeking Alpha in the near future and the initial wave of subscribers will be offered a lifetime discount. Further details are around the corner, so please keep an eye out and read my research.