Partnership With Amprius Gives Airbus Significant Advantage In Electric Aviation
Summary
Airbus partnered with Amprius in 2019.
Amprius makes the highest energy density cells in the world.
Recent results from Amprius are spot-on for electric aviation.
Electric aviation is predicted to take off in the next several years.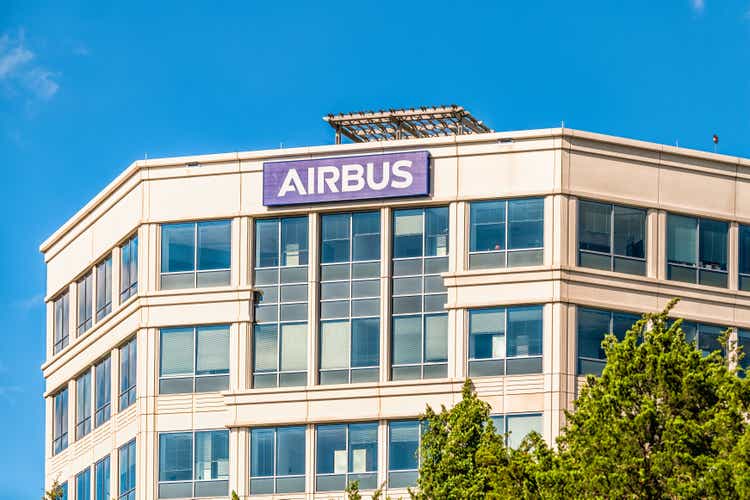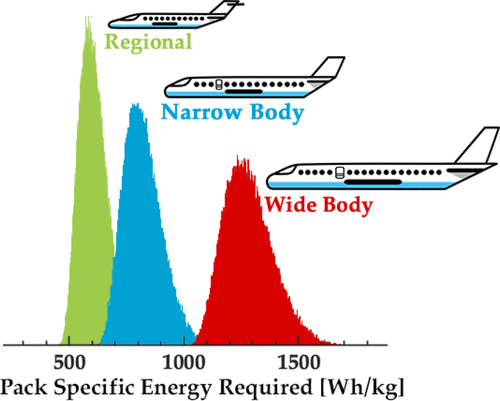 Source: ACS
Electric aviation is set to change the landscape first for short range air travel (<150 km), then moving to regional air travel (150-800 km). The batteries needed for short range air travel are similar to what is in a Tesla today, but medium range requires more energy density. A group of researchers at Carnegie Mellon University recently calculated the energy density required for certain flight segments, and estimated that 450 Wh/kg is the minimum needed to get to regional air travel. The graph here shows the energy density required for different types of aircraft. Aircraft designed specifically for electric travel could reduce the required energy density. ICF, a major global consultancy, predicts that the cost of electric air travel will be 80% lower than today's costs.
Since 2010, Airbus (OTCPK:EADSF) has had projects targeting electric aviation, and in 2019 partnered with Amprius to develop the ultra-high energy density batteries needed for regional air travel. Amprius cells at the time were approaching 500 Wh/kg and continue to be the highest energy density cells commercially available.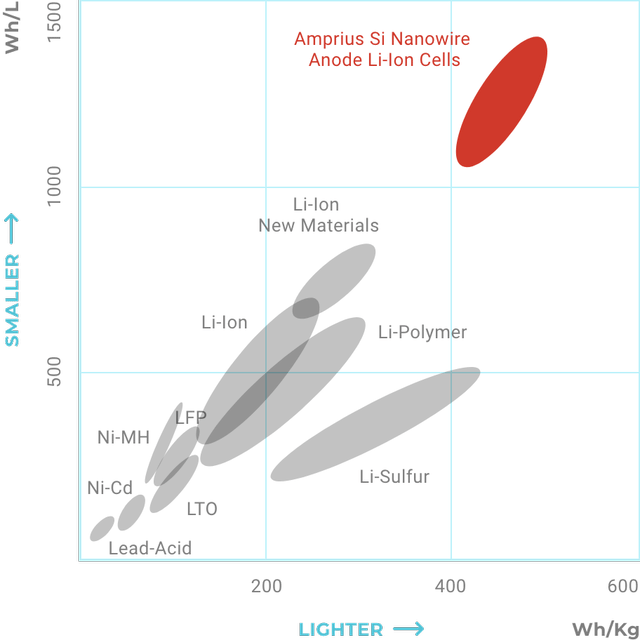 Source: Amprius
Two recent improvements announced by Amprius close the gap even further. They are improvements in charge time and in safety, both critical for economic air travel. Let's take them one at a time.
Charge Time
Amprius recently released results that showed their cells capable of reaching 80% state of charge in under 6 minutes, and only 8 minutes to 90% state of charge. In their press release, Amprius pointed out the significant advantage that their silicon nanowires have over normal graphite anode - they eliminate the inherent charge speed limitations present in carbon-anode batteries. These cells are being used commercially in drones today.
For Airbus, this can give them a significant advantage for air taxies, which are expected to travel up to 100 miles in an hour, and take on new passengers in a matter of minutes. If the time between flights can be a little as 10 minutes vs 30-50 minutes for conventional batteries, it would double the utilization (assuming a 20-30 minute flight), greatly reducing the cost of the air taxi ride. This is perfect for those who want to go from the west side of Manhattan to LaGuardia or JFK, or from San Jose to SFO.
Safety
Amprius also recently shared results at the NASA Aerospace Battery Workshop, an annual event that draws the who's who of advanced battery engineers. One of the things they highlighted was safety, in which they were able to pass the nail penetration test using two different techniques. For perspective, the nail penetration test has been dropped from automotive safety standards in China, and was never included in the US, because current EV batteries cannot pass it.
The first technique, which was effective up to 70% state of charge, was to use the aluminum film current collector technology available from Soteria Battery Innovation Group consortium, of which Amprius is a member. (Author's note: this is the company I co-founded in 2018, and which I am still CEO.) Using this technology, the current collector melts and shrinks away from the nail, reducing or eliminating the short circuit. Thus it provides protection against internal short circuits, at least up to a certain size, and at certain states of charge. At 80% state of charge and above in these very high energy density cells, the cells still go into thermal runaway. See the image below from their presentation at the NASA conference.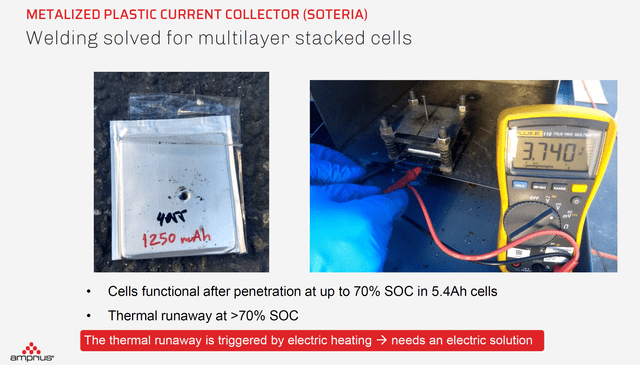 The second technique was to add a gelling agent to the electrolyte. This likely allows the electrolyte, which acts like a soft plastic, to smear onto the nail as it enters the cell, preventing the short circuit. While this technology prevented the occurrence of a short circuit due to the mechanical damage, there is no proposed mechanism to protect against a short circuit if one did occur. However, it did work up to 100% state of charge on the cells, passing the nail penetration test. See the image below from their presentation at the NASA conference.
Conclusions
Airbus appears to have chosen a great partner in Amprius to help them become leaders in electric aviation. Electric aviation will take a long time to get to long haul flights, but air taxis and regional flights are only a few years away. Amprius's advances in safety and in fast charge position Airbus to become a leader in this segment, which will be more and more important over time.
This article was written by
Dr. Brian Morin is currently CEO of Soteria Battery Innovation Group, a company has technology to make all lithium ion batteries inherently safe, and is taking it to market through a consortium of companies who are dedicated to lithium ion battery safety. Brian also serves as Director and Vice President of the National Alliance for Advanced Technology Batteries. Brian has a PhD in materials physics from the Ohio State University, and has authored over 250 global patent applications on subjects including molecular magnets, plastics additives, textiles, advanced fibers, textiles and lithium ion batteries.
Analyst's Disclosure: I/we have no stock, option or similar derivative position in any of the companies mentioned, and no plans to initiate any such positions within the next 72 hours. I wrote this article myself, and it expresses my own opinions. I am not receiving compensation for it (other than from Seeking Alpha). I have no business relationship with any company whose stock is mentioned in this article.

Amprius is a member of the Soteria Battery Innovation Group, of which I am CEO. I have no relationship with Airbus at all.
Seeking Alpha's Disclosure: Past performance is no guarantee of future results. No recommendation or advice is being given as to whether any investment is suitable for a particular investor. Any views or opinions expressed above may not reflect those of Seeking Alpha as a whole. Seeking Alpha is not a licensed securities dealer, broker or US investment adviser or investment bank. Our analysts are third party authors that include both professional investors and individual investors who may not be licensed or certified by any institute or regulatory body.