Biogen's ADUHELM Alzheimer's Pricing: Fiasco Or Second-Level Thinking?
Summary
Biogen mishandled its ADUHELM Alzheimer's therapeutic from trial to market.
Just in time for Christmas, Biogen took preemptive action nearly halving ADUHELM'S previously announced price.
Biogen's ADUHELM trial reversal cast a dark shadow.
Biogen's backpedaling on ADUHELM's label and its price were embarrassing strategic blunders or clever second level planning.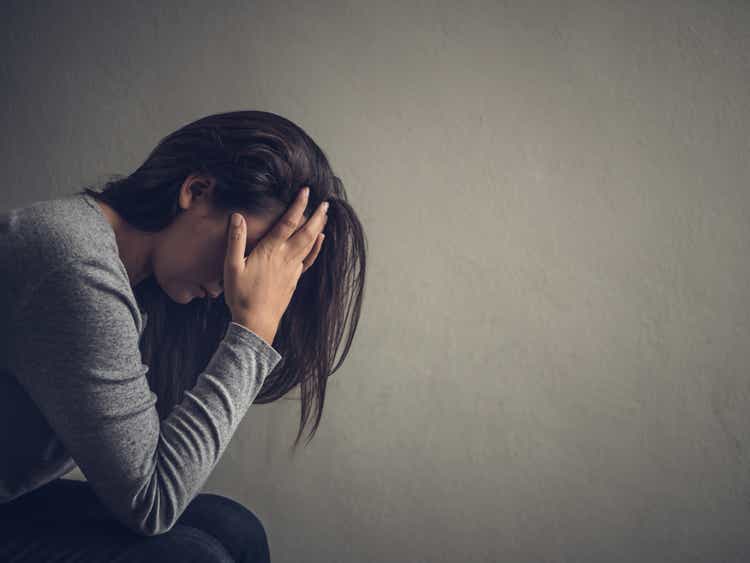 "Some days you get the bear; some days the bear gets you" or so the old saying goes. Sounds like a basic win or lose proposition. Life is not always so simple. Take for example Biogen's (NASDAQ:BIIB) development of Alzheimer's [AD] therapy ADUHELM. Who ate who?
To all appearances Biogen has mangled its ADUHELM trials and its subsequent pricing and launch. I document the situation in three articles, Biogen: High On Hope ("HHope"), Biogen's Aduhelm For Alzheimer's: The Price Is Wrong ("Price"), and Biogen: Zero Dollar Hardball ("Hardball").
Recent developments on the ADUHELM front are making me take a new look at the situation. Rather than a simple case of a corporation misguided by greed, I now consider that Biogen's apparent pricing missteps may be an example of second level thinking. This article explains.
To all
appearances Biogen has bungled every aspect of its ADUHELM Alzheimer's therapy
The first 02/2021 article, HHope describes the importance of ADUHELM (aducanumab), then awaiting FDA approval, to Biogen's stunted pipeline and to its share price. The FDA approved ADUHELM under its accelerated approval process on 06/07/2021.
ADUHELM's initial label was wide open. Its approved indication was stated in the broadest possible terms:
"ADUHELM is indicated for the treatment of Alzheimer's disease. This indication is approved under accelerated approval based on reduction in amyloid beta plaques observed in patients treated with ADUHELM [see Clinical Studies (14)]. Continued approval for this indication may be contingent upon verification of clinical benefit in confirmatory trial[s].
Price (06/2021) details snafus during Biogen's extensive aducanumab development trials. These snafus, coupled with its accelerated review pathway cast a pallor of doubt as to its therapeutic effectiveness. Unconcerned by such negativity, Biogen plowed ahead sending shockwaves in the medicare community with its aggressive ADUHELM pricing.
It should come as no surprise that Biogen's stock lifted off like a rocket following its initial approval news. It had closed at ~$286 the last trading session prior to its approval. It touched >$468 the next day on heavy volume of ~18 million shares, only to settle back to ~$395.85 on the day's close.
So what could be better? AD afflicts over six million Americans. New AD therapies are a rarity. New therapies with such a broad label are even more rare. No wonder Biogen's stock responded so powerfully. Surely it was destined to power to ever new heights.
Not so. Right at the outset, on 06/07/2021, Biogen created a firestorm of controversy by setting an annual treatment cost of $56,000 for ADUHELM. AD primarily impacts seniors, meaning that Medicare is the most likely payer for the treatment. As an infused therapy, ADUHELM is covered under medicare Part B, rather than Medicare Part D which covers typical drug therapies.
It didn't take long for commentators to realize that such a price tag, multiplied by millions of Medicare seniors held an unsavory potential of swamping Medicare. For those who would shrug this off as someone else's problem, it has started to hit retirees in their wallets. Potential ADUHELM liabilities are a major component of Medicare's outsized Part B premiums increase for 2022. One acerbic column was captioned, "How the FDA's lousy judgment and a greedy drug company combined to hit Medicare members hard".
The heat reached Biogen's HQ in surprisingly short order. Biogen worked with the FDA to narrow the label to a somewhat more rational scope. Whereas Pharmas typically seek the broadest possible label for their therapies, on 07/08/2021, Biogen issued a release with the following caption, "FDA Approves Updated ADUHELM™ Prescribing Information to Emphasize Population Studied in Clinical Trials". In the body of the release, it stated:
Alfred Sandrock, Jr., M.D., Ph.D., Head of Research and Development at Biogen, said, "Based on our ongoing conversations with prescribing physicians, FDA and patient advocates, we submitted this label update with the goal to further clarify the patient population that was studied across the three ADUHELM clinical trials that supported approval. We are committed to continue to listen to the community's needs as clinical practice adapts to this important, first-in-class treatment option."
The updated label corrected the most egregious aspect of the original label. It added the following qualifying language after the first sentence of the original label as quoted above:
Treatment with ADUHELM should be initiated in patients with mild cognitive impairment or mild dementia stage of disease, the population in which treatment was initiated in clinical trials. There are no safety or effectiveness data on initiating treatment at earlier or later stages of the disease than were studied.
Quite a give back by Biogen, although it still retained the entry keys to Alzheimer's. It still clung to its original pricing.
Biogen appeared to be in another giving mood this Christmas season when it finally halved its ADUHELM price
On 12/20/2021, Biogen appeared to blink when it came to ADUHELM pricing. It issued a press release with the following caption, "Biogen Announces Reduced Price for ADUHELM® to Improve Access for Patients with Early Alzheimer's Disease".
In the body of the release, CEO Vounatsos confessed to having heard the pain of the Medicare community. Several times during Biogen's Q3, 2021 earnings call, the ("Call") management had lamented that delays in ADUHELM's launch were impacting a thousand patients a day who advanced from mild to moderate AD, noting that such advancement meant they may no longer benefit from ADUHELM.
The release staked out a patch of sky next to the angels when it stated:
Biogen is taking this action with the goal of lowering out-of-pocket expenses for patients and reducing the potential financial implications for the U.S. healthcare system. ADUHELM's reduced price takes into consideration the questions raised about this first class of therapies, the potential eligible population and revised pharmaco-economic assumptions. Biogen believes with insurance coverage, and access to diagnostics and specialized centers, approximately 50,000 patients may initiate treatment with ADUHELM in 2022.
Biogen's ADUHELM trial misadventures have been troublesome
A question that comes to the fore with ADUHELM for Biogen's shareholders is whether its pricing and its label snafus are evidence of Biogen's ineptitude or its strategic brilliance. Consider how many major pharmas with once promising AD therapies targeting amyloid have crashed and burned, they include:
Pfizer's (PFE) Bapineuzumab
Janssen's (JNJ) Atabecestat
Merck's (MRK) Verubecestat
AstraZeneca's (AZN) Tarenflurbil
Eli Lilly's (LLY) Solanezumab
the list goes on and on.
Each of these failed a phase 3 trial and was subsequently discontinued. Accordingly, when Biogen announced that it was discontinuing its aducanumab trials for futility this was not particularly surprising. It was just a case of "another one hits the dust".
On the other hand, its decision to revive the therapy was more controversial. Biogen was undeterred. Its 10/22/2019 press release announcing its decision was determined, noting:
...new analysis, conducted by Biogen in consultation with the FDA, of a larger dataset from the Phase 3 clinical studies that were discontinued in March 2019 following a futility analysis. ... [it] shows that aducanumab is pharmacologically and clinically active as determined by dose-dependent effects in reducing brain amyloid and in reducing clinical decline as assessed by the pre-specified primary endpoint Clinical Dementia Rating-Sum of Boxes (CDR-SB).
This about face has not played well. The FDA nonbinding advisory committee 11/2020 report reviewing the evidence that Biogen had found so convincing, returned strong negative vote tallies. Water under the bridge; the FDA has the vote that counts which it returned positively. True, except now Biogen has to get payer support.
Biogen's ADUHELM pricing reversal smacks of high ineptitude, or maybe clever second-level thinking
As a Biogen investor, I stand in awe of its ability to wring maximum return from its FDA approved therapies. Consider its Avonex which it launched in treatment of relapsing remitting multiple sclerosis in 1996 with a wholesale acquisition cost of $710 for a four-week supply.
After generating tens of billions from Avonex during the intervening years, Biogen is still, in Avonex's twilight years, pulling in more than $1 billion per year per Biogen's latest 10-K (p. 58). Avonex's current wholesale costs for a four week supply range from ~$4,000 to ~6,000 for its auto injector syringe.
Never underestimate Biogen when it comes to maximizing a drug's lifetime revenue. From an investor's standpoint, there is a case to be made that Biogen's pricing announcements are crazy like a fox. Initially, it established it at $56,000 promising not to raise the price for four years.
Biogen had to know this would be controversial; or it wouldn't have promised to keep the price for four years. As it has played out, the initial pricing was like an opening bid. It created an uproar. This was surely not a surprise. Now, after Biogen's 12/20/2021 repricing announcement, Biogen has set a new level of $28,000.
In doing so, it has generated embarrassing publicity. I doubt whether it cares about this. Biogen's goal has surely been from day 1 to get maximum revenue from ADUHELM over the long haul. Its biggest hurdle in this regard is Centers for Medicare and Medicaid Services [CMS] which is making its draft decision on ADUHELM's national coverage determination this month.
In my experience, committees like compromise. I submit that Biogen's record of cooperating by modifying its label and cutting its price will have more resonance than does any outrage at its opening salvo.
Conclusion
My interest as a Medicare recipient trumps my interest as a Biogen shareholder. Accordingly, I am hopeful that CMS will impose some breaks on its ADUHELM coverage determination. For example, I like the idea proposed in a Bloomberg opinion piece by current and immediate past chair of the CMS advisory committee as follows:
...[CMS] should limit access to this drug, aducanumab, to beneficiaries who volunteer to participate in a new clinical trial. The results of such a trial would reveal whether Medicare should cover the drug more broadly.

Clinical trials are needed anytime a treatment's benefits are unclear. So far, it seems, aducanumab (brand name Aduhelm) provides none. Last spring, the Food and Drug Administration's expert advisers voted 10-0 (with one abstention) against approving the drug. Advisers to the Institute for Clinical and Economic Review, an independent organization that evaluates medical treatments, reached a similar conclusion. The European Medicines Agency recorded a "negative trend" vote in November, an early sign the drug will not be approved in the European Union. Japan has also refused to approve it.
Time will tell. Medicare has not made many bold decisions cutting access to therapies. While there are many ADUHELM skeptics, there are others who consider it as an important first step to treating Alzheimer's, a scourge that no one can gainsay is in great need of effective treatment.
I reiterate as I said in Hardball:
...the controversy surrounding ADUHELM will slow its initial uptake, but will not prevent it from contributing billions annually to Biogen's revenues. Consider for example Jefferies estimate of peak sales potential for ADUHELM in the $10-15 billion range.

As for the Congressional probes and Medicare hearings, they will likely drag on, generating headlines but little action.
This article was written by
Writing under the pseudonym "out of ignorance", I very much regard investing as a learning process. Investing failures are tuition paid. Investing successes enter the trove of lessons learned. In my Seeking Alpha articles I share my experience from decades of investing and from ~5 years of focused research on a variety of stocks, in recent years with a primary emphasis on healthcare stocks. I greatly appreciate those who take the time to share their reactions to articles, particularly those who share relevant anecdotes and experiences.
Analyst's Disclosure: I/we have a beneficial long position in the shares of BIIB either through stock ownership, options, or other derivatives. I wrote this article myself, and it expresses my own opinions. I am not receiving compensation for it (other than from Seeking Alpha). I have no business relationship with any company whose stock is mentioned in this article.

I may buy or sell interests in any company mentioned over the next 72 hours.
Seeking Alpha's Disclosure: Past performance is no guarantee of future results. No recommendation or advice is being given as to whether any investment is suitable for a particular investor. Any views or opinions expressed above may not reflect those of Seeking Alpha as a whole. Seeking Alpha is not a licensed securities dealer, broker or US investment adviser or investment bank. Our analysts are third party authors that include both professional investors and individual investors who may not be licensed or certified by any institute or regulatory body.