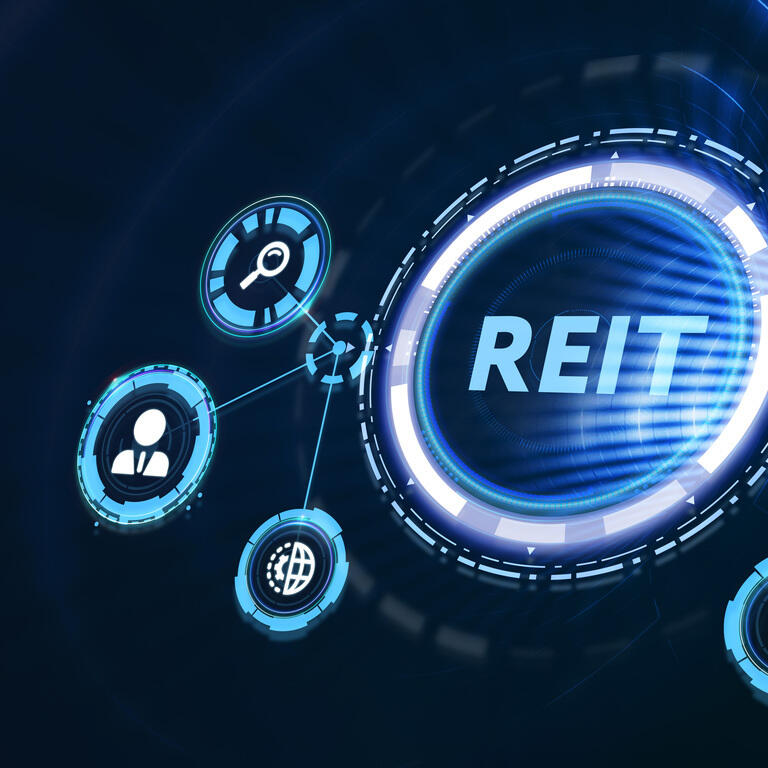 Many REITs, particularly the smaller ones, tend to be very focused on one or two asset types. This concentration helps to create synergies and success on this front can help investors and the public view the executives in charge of such a firm as being specialists in a particular area. But not every REIT is concentrated in this way. Some are more diverse, such as One Liberty Properties (NYSE:OLP). With a concentration on a wide variety of properties ranging from industrial, to retail, to restaurants, to health and fitness centers, to theaters, and more, One Liberty Properties is about as diversified as you get. On top of this, the company is showing signs of improvement on its bottom line. That said, the company has exhibited significant upside in its shares as of late, resulting in the trading multiples of the firm climbing some. Because of this, I would say that while the company may still have some nice upside potential, that upside is becoming more limited as time goes on. In short, the easy money has been made and investors should be mindful of that if they decide to buy into the firm.
Assessing recent performance
The last time I wrote about One Liberty Properties was in an article published in April of 2021. In that article, I called the company a good turnaround prospect, touting its recent performance and the opportunities the business appeared to offer. I ultimately rated the company a bullish prospect, indicating that upside moving forward should exceed what we might anticipate from the broader market. Since then, I have been pleasantly surprised. Shareholders in the company have experienced a return of 42.3% as of this writing. That compares to the 12.9% return achieved by the S&P 500 over the same period of time.
This upside and share price has not been without a cause. However, not every metric fared better for the business since I wrote about the firm. Revenue, for instance, has continued to languish, ultimately coming out to $61.67 million for the first nine months of the company's 2021 fiscal year. This is down slightly from the $63.17 million generated the same time one year earlier. This came despite the fact that the occupancy rate at the company's properties continues to climb, with occupancy as of the end of its latest quarter totaling 98.2%. That compares to the 97.5% the company had in the third quarter of 2020 and it is up from the 96.7% the company reported for the second quarter of its 2021 fiscal year.
But while not everything for the business has been great, the bottom line for the firm has been looking up. Consider operating cash flow. In the first nine months of 2021, this metric came in at $36.56 million. That is a significant improvement over the $25.68 million generated in the first nine months of 2020. FFO, or funds from operations, did manage to decline, falling from $27.14 million to $26.32 million. But if you rely on the adjusted equivalent of it, it would have risen from $29.68 million to $30.30 million. Even more impressive has been EBITDA. According to management, this figure came in in the first nine months of last year at $43.41 million. That marks an increase of 23.7% over the $35.08 million generated in the first nine months of 2020.
Not only have we seen cash flows and occupancy rates improve, but we have also seen the company benefit from some acquisitions that should help to fuel growth in the long run. In May of 2021, for instance, it acquired an industrial property in North Carolina for $7 million. This was followed up in September by the purchase of another industrial facility, this one located in Florida, for $9.36 million. In November, the company acquired a warehouse distribution center in Nebraska for $8 million. It also dedicated $2.83 million to the purchase of land and $12.50 million to various improvements on its acquired properties. The most recent acquisition for the company was announced on January 11th of this year, with the company buying an industrial asset for $8.1 million. This is not to say that One Liberty Properties is not willing to sell off various assets. In fact, in the first nine months of 2021, the company sold off assets worth $48.81 million.
One really great thing about One Liberty Properties is that the historical stability of its cash flows makes it fairly simple to value. Although management has not provided any guidance for the 2021 fiscal year, if we annualize results out seen in the first nine months, the company should generate FFO for that year of $32.85 million, an adjusted equivalent of $39.57 million, operating cash flow of $50.01 million, and EBITDA of $67.17 million. From here, the valuation process is fairly simple. The price to FFO multiple of the company would be 21.6, while the adjusted equivalent would be 17.9. The price to operating cash flow multiple would be even lower at 14.2, and the EV to EBITDA multiple would come in at 16.4. In the table below, you can see how these figures match up against the data for the company's 2020 fiscal year. In addition, you can also see the trading multiples for the firm were when I last wrote about it. Though the company did get cheaper on an EV to EBITDA basis, it did become more expensive when you look at the other three metrics.
As part of my analysis, I also decided to compare the company to five high-rated peers selected by Seeking Alpha's Quant platform. On a price to operating cash flow basis, these companies ranged from a low of 13.4 to a high of 21.3. Only one of the five companies was cheaper than One Liberty Properties. I then did the same thing using the EV to EBITDA approach, resulting in a range of 17.8 to 25.1. In this case, our prospect was the cheapest of the group.
| | | |
| --- | --- | --- |
| Company | Price / Operating Cash Flow | EV / EBITDA |
| One Liberty Properties | 14.2 | 16.4 |
| Alpine Income Property Trust (PINE) | 13.4 | 23.5 |
| Broadstone Net Lease (BNL) | 16.3 | 19.3 |
| Essential Properties Realty Trust (EPRT) | 21.3 | 25.1 |
| W. P. Carey Inc. (WPC) | 16.4 | 17.8 |
| American Assets Trust (AAT) | 20.1 | 19.0 |
Takeaway
Right now, One Liberty Properties seems to be doing pretty well for itself. Although revenue dropped, largely as a result of dispositions outpacing acquisitions, the company's cash flow is largely growing compared to what it achieved a year earlier. Shares have appreciated significantly since I last wrote about the firm and this has caused the trading multiples to the business to rise compared to what I previously calculated. Given the current valuation of the firm, I still maintain that it is likely undervalued. But there is no doubt that the easy money has been made and that further upside should be less material than what we experienced over the past few months.