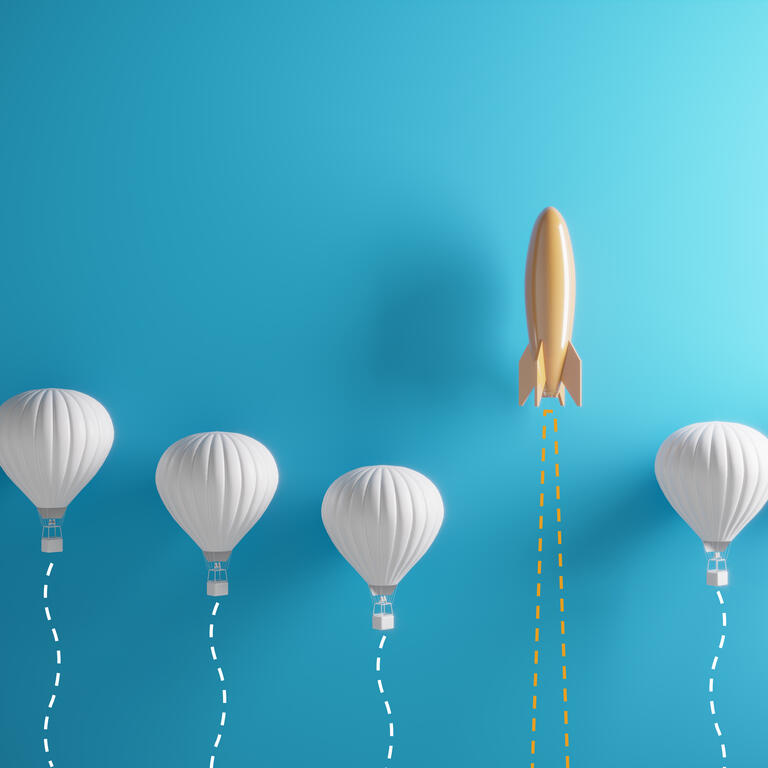 As the equity markets have opened on a lower note this year, the question is what are the factors investors should pay their attention to weather what might lie ahead for stocks amid gradual tightening in an environment where valuations are teetering close to the extremes.
My point is that quality is probably the best choice for any environment when it comes to passive investing, as unlike their cash-burning counterparts with puny or non-existent profits, financially sound companies are less vulnerable to monetary policy moves. If a firm has resilient margins, copious cash flows, and a stable financial position, it can continue growing steadily even in case of financing costs slowly creeping higher across the board.
And this begs a question of whether there are passively managed, ideally, inexpensive investment vehicles focusing on quality. Last year, I dissected two large-AUM funds that execute investment strategies mindful of this factor, namely the iShares MSCI USA Quality Factor ETF (QUAL) and Invesco S&P 500 Quality ETF (SPHQ). Both are relatively cheap, with a few advantages, though with downsides also existing, as discussed in the respective notes on SPHQ and on QUAL from May.
But today, I believe it is worth discussing an actively-managed one, under-the-radar, small-AUM fund that might not be a household name, Vanguard U.S. Quality Factor ETF (BATS:VFQY). With net assets of around $193 million, this ETF has a rather comfortable expense ratio of just 13 bps, which is even lower than QUAL's and SPHQ's 15 bps, a level close to phenomenal for an actively managed ETF.
Managed by Vanguard Quantitative Equity Group, VFQY is a relatively nouveau active factor ETF, with just three full trading years in the books. It has a proprietary investment strategy, focusing on U.S. stocks with quality characteristics.
The advisor believes that large exposure to this factor should translate into steady capital appreciation, thus allowing the fund the outperform its benchmark, the Russell 3000 Index, which is supposed to represent the broad U.S. market. As a quick reminder, neither the benchmark nor its smaller fractions like the Russell 1000 require a company to deliver net income to be eligible for inclusion.
In my December article, I expressed my opinion on the fund mimicking the performance of the Russell 3000, and I believe it does not worth repeating all the points discussed. In short, the portfolio is not as diversified as one might think.
The selection universe encompasses all the sizes, from mega- to nano-caps, a fairly deep pond rich with opportunities. It is the fund's essential purpose to discover those gems that sport "strong fundamentals." Though it is unknown how exactly they are defined (there are countless methods), VFQY's factsheet offers a laconic summary of what is being monitored by the manager. More specifically, the financial sector players face the Return on Equity and share issuance tests. For non-financials, the quality factor looks different, encompassing not only ROE but also gross profitability, change in net operating assets, as well as leverage as an indicator of the resilience of the balance sheet.
Besides, the summary prospectus tells us that:
Securities with relatively strong fundamentals may be identified by measures such as strong profitability, sustainable earnings, and healthy balance sheets.
I do not see any mentions of cash flows, though they might be hidden under "strong profitability."
Again, we do not know what is the exact scheme used by the fund to identify top-quality names (e.g., if the metrics are equally weighted in its quantitative model or not), but what we can easily do is to assess its holdings using the Seeking Alpha Quant data that allow us to judge how large is the share of highly profitable companies in its portfolio, whether it is tilted towards value or growth style, etc.
Apart from simply checking the Quant rating grades, we can also harness a plethora of data on EBITDA, cash flows, net income, etc.; for that purpose, I again used the stock screener. Besides, as I have been researching VFQY since the last week of 2021, I have a few different datasets (downloaded from Vanguard) to compare to discuss its investment decisions made year to date.
So as of January 19, VFQY had 772 holdings. That's is higher than on December 25, when there were just 740 equities. Among the most significant additions are Oshkosh (OSK), PepsiCo (PEP), and Aspen Technology (AZPN); this trio now accounts for around 0.4% of the fund's net assets. All three have excellent Profitability grades. Meanwhile, comparing the sets, I have not noticed any removals.
Regarding sectors, VFQY is heavy in information technology, with 21.5% allocated to the tech players (to assess this, I paired the dataset from VFQY with the one from IWV as the former did not contain a 'sector' column). This figure is lower than IWV's ~27%, more likely because most tech names failed the ROE or margins test. For example, the fund has no exposure to Wolfspeed (WOLF), Asana (ASAN), Sabre (SABR), and Marathon Digital (MARA), the tech players with the F Profitability grade.

As you can see from the Quant dashboard above, market capitalization does not play a major role in weighting, hence the fund does not have a top-heaviness problem, and risks look adequately dispersed.
But what might be the problem is stocks with premium multiples occupying top positions. Overall, VFQY's tilt towards the quality factor correlates with expensiveness, as 47% of its holdings have a Valuation grade of D+ or worse. The silver lining is that 27% have value characteristics, and this is much better compared to IWV with its ~16%.
Ultimately, what about profitability? There are a few key points worth detailing.
~78% of VFQY's holdings have Profitability grades of B+ or better. This is not ideal. I prefer to see an above 80% allocation.
Strangely, the fund does have exposure to companies with negative ROE, which can be the consequence of either losses or too-large debt and, hence, negative net worth. One of the examples is Anaplan (PLAN) which has a 0.24% weight; it has terrible returns on capital, though its best-in-class gross margin probably secured its place in the VFQY portfolio. The bright spot is that the combined weight of such stocks is only ~5.5%.
~1.4% of the holdings have negative EBITDA margins. Around 1% are cash-burning. With an LTM net CFFO of $(31.6) million, Fossil (FOSL) is one of them.
Overall, despite focusing on the quality factor, the fund still might have (a rather measly) exposure to companies with poor profitability at times.
Final thoughts
In sum, VFQY is an interesting active option for exposure to high-quality U.S. companies of various sizes, from the $1 trillion league straight to nano-caps.
The active strategy allows it to tactically rotate out of laggards, taking action immediately in case a stock fails the quantitative test because its fundamentals deteriorated. Passive quality factor funds do not have that luxury, so they have to hold poor performers between reconstitutions, with all the expectable repercussions for their NAVs. Still, it has only 58% turnover, which means it takes a more conservative approach to management, adding and removing stocks relatively infrequently. For better context, some passive funds I have analyzed to date have that ratio above 100%, like COWZ.
Besides, VFQY did succeed in its effort to build a portfolio of top-quality stocks with relatively lean balance sheets, though with nuances.
Alas, the major issue I see is its underperformance in the past. Incepted in February 2018, the fund trailed IWV in 2019 and 2020.
2021 appeared to be much more robust, but the CAGR it delivered in 2019-2021 is still below the one IWV has, ~23.4% vs. ~25.5%.
Please take notice that IWV has an expense ratio of 20 bps. Of course, the fund is supposed to outperform the index, not the ETF, but it has not beaten the benchmark since inception either as the data in the factsheet and on its website illustrate. Overall, considering all the disadvantages and drawbacks, I would give it a neutral rating.