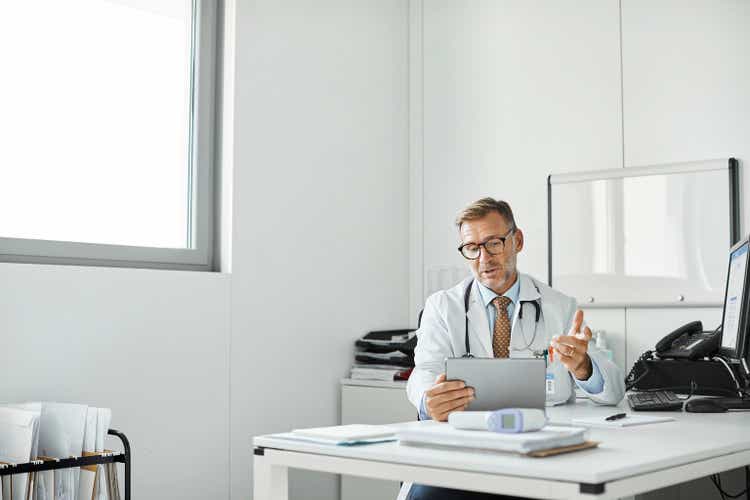 As the market continues to collapse and interest rates continue to go up, I have focused my efforts on finding companies that are either profitable or will not require additional cash infusions, as these companies will not have to raise capital and dilute at the current low prices.
LifeMD (NASDAQ:LFMD), a fast-growing telehealth provider and software platform, is one of these companies. Even though LifeMD has historically burned large amounts of cash in order to grow rapidly, the company is quickly transitioning to profitability and expects to hit breakeven sometime next year with plenty of cash leftover.
About LifeMD
LifeMD is a company with 2 main segments - A DTC telehealth company as well as an enterprise SaaS business. The DTC telehealth business has served over 360k customers under the brands of RexMD, NavaMD, and ShapiroMD.
LifeMD's current telehealth business targets patients with easy to treat conditions such as erectile dysfunction, hair loss, skin conditions, allergy, etc., all of which have OTC drugs available. From what I've seen through its website, the company's main value proposition is selling its solutions at much lower prices compared to other DTC telemedicine providers.
RexMD has become the 3rd most popular ePharmacy service, only behind Amazon and Capsule, and on par with Hims, Roman, and The Pill Club. All of these companies have been valued at far higher valuations compared to LifeMD (Capsule, for example, has been valued at $1bil while The Pill Club has been valued at $250mil).
In addition, LifeMD recently expanded into the $250bil primary care market with the launch of the LifeMD platform. To sign up, patients have to fill out a health questionnaire and complete a virtual meet-and-greet consultation with their new primary care physician, after which they can then access their dedicated medical team, prescription management, and appointments. The LifeMD virtual platform was made available by invitation in Nov 2021, with a full release completed in Jan 2022.
In Jan 2022, LifeMD expanded into the $13.5bil allergy and asthma market through the acquisition of Cleared for around $4mil. Similar to LifeMD's other offerings, Cleared's main value proposition is to offer lower-priced asthma medication compared to competitors, but the company also has several B2B partnerships with biotech companies.
All in all, I believe LifeMD's telehealth business is in prime position to become the low-cost leader in the usually expensive DTC telehealth market. While the space is highly competitive, the market is large and has more than enough room for LifeMD to carve out its own niche.
WorkSimpli
PDFSimpli is an online SAAS platform that allows users to create, edit, convert, sign and share PDF documents. LifeMD acquired majority ownership of LegalSimpli Software, the owner of PDFSimpli, in 2018 and has since increased its ownership to over 85% of the company.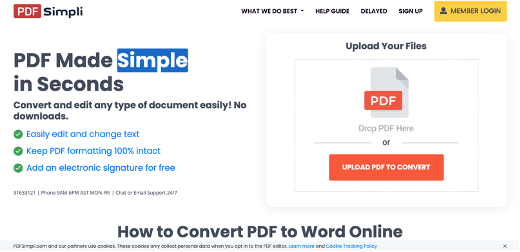 PDFSimpli can be used for free for 14 days, after which it will require a $74 annual subscription that covers up to 7 users. Currently, LifeMD reports that PDFSimpli has 139k subscribers, which is expected to increase to 162.5k by the end of 2021.
In Q1 2021, management disclosed that around $4.8mil of marketing costs was associated with the PDFSimpli business. With gross margins close to 100%, I believe the PDFSimpli business is likely profitable or breakeven at the current revenue run rate.
Financials
Telehealth net revenues grew over 97% to $18.5 million in Q3 2021, driven by triple-digit growth in orders. PDFSimpli contributed net revenue of $6.4 million, up 309% YOY and flat sequentially. Revenue was temporarily impacted by $700k related to a test of new trial offers, but sequential growth should continue in Q4.
Recently, management reported $27mil in preliminary revenue for Q4 2021, which is at the low end of their guidance, and guided for $145mil in revenue in 2022, representing around 56% YOY growth. While this is a slowdown compared to the growth rates seen in recent quarters, it is still far higher than peers such as Teladoc (TDOC) and Amwell (AMWL).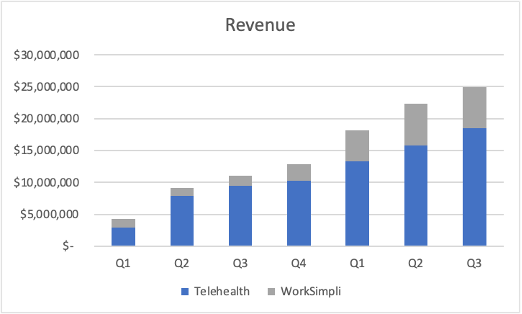 Gross profit in Q3 2021 increased 113% to $19.9 million, representing a gross margin of around 80%. While telehealth gross margins declined to 73% during the quarter, WorkSimpli generated record gross margins of 98%.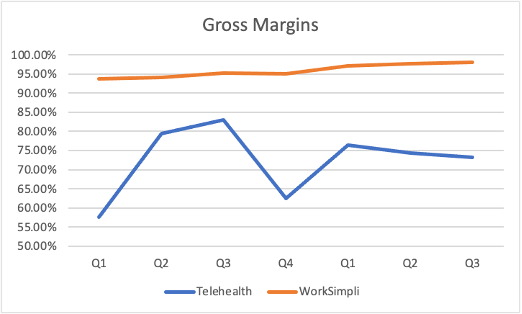 Despite generating substantial gross margins, LifeMD has been generating massive losses as expenses have exceeded $30mil per quarter since Q3 2020. Even if you take out SBC and other one-time expenses, LifeMD is still generating a substantial adjusted EBITDA loss.
Adjusted EBITDA loss steadily increased from early 2020, peaking at $12mil in Q2 2021, but has since come down slightly in Q3 2021 as LifeMD continues to grow revenues while keeping expenses steady. Management's target is to turn LifeMD adjusted EBITDA profitable by Q4 2022. Recently, they have given guidance for adjusted EBITDA loss to be $17mil in 2022, which is more than covered by their cash balance of $53mil.
Valuation
With 34mil in shares outstanding and $17.9mil in net cash, LifeMD is worth around $100mil in market cap and $83mil in EV. Note that the actual cash runway for the company is $53mil due to around $35mil in preferred stock on the balance sheet. Since LifeMD is made up of 2 drastically different businesses, I believe the best way to value the company is through a sum of the parts valuation of both the core DTC business as well as the WorkSimpli business.
The DTC Telehealth business alone seems to be already worth far more than the current market cap. For this business, I believe the best comparison for this segment is Hims & Hers (HIMS), which runs a very similar operation. HIMS business is around 4x the size of the LifeMD telehealth business and trades at around 2.2x ARR. Therefore, doing the math, I estimate LifeMD's telehealth business to be worth $167mil, or around $4.8 per share.
As for the WorkSimpli business, its high growth, high gross margin characteristics make it a large potential driver of upside. There are very few software companies that can grow at triple digits, and each of these software companies usually trades at incredibly high multiples on the market. One study conducted in Nov 2021 found the average SaaS company traded at a 20x revenue multiple with average growth of 27%. Even just applying a fairly conservative valuation of 10x revenue to WorkSimpli gives an EV of over $250mil, representing a value of $6.2 per share(assuming 85% ownership).
In combination, I believe LifeMD should be worth over $11 a share conservatively, more than 4x the current price. Management seems to believe the company is undervalued as well, as they have been buying millions in shares since the price fell below $10 in May 2021.
Risk Considerations
I believe the main risk for LifeMD is rising competition for customers between the many DTC telemedicine platforms on the market. If customer acquisition costs increase or competitors start to cut prices to gain market share, LifeMD's growth could potentially slow or reverse. In addition, with limited cash, any major unforeseen cash burn could force the company to do another capital raise.
I believe investors should look for large improvements in adjusted EBITDA loss and continued sequential revenue growth throughout the next few quarters as an indication that management is executing well.
Takeaway
Overall, I think LifeMD represents a solid opportunity in the current market environment due to its solid cash position, quickly declining cash burn, and substantial growth runway ahead. At the current valuation, much of the downside seems to have been priced in and if sentiment surrounding the telemedicine space improves, the company has a high chance of strong returns from the current price.