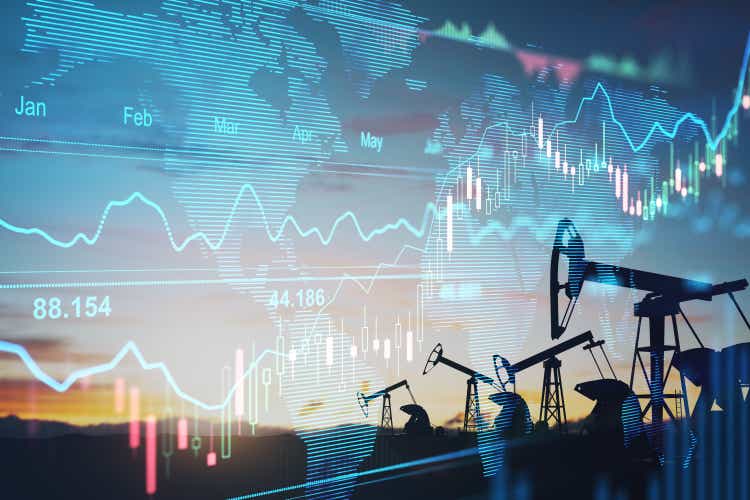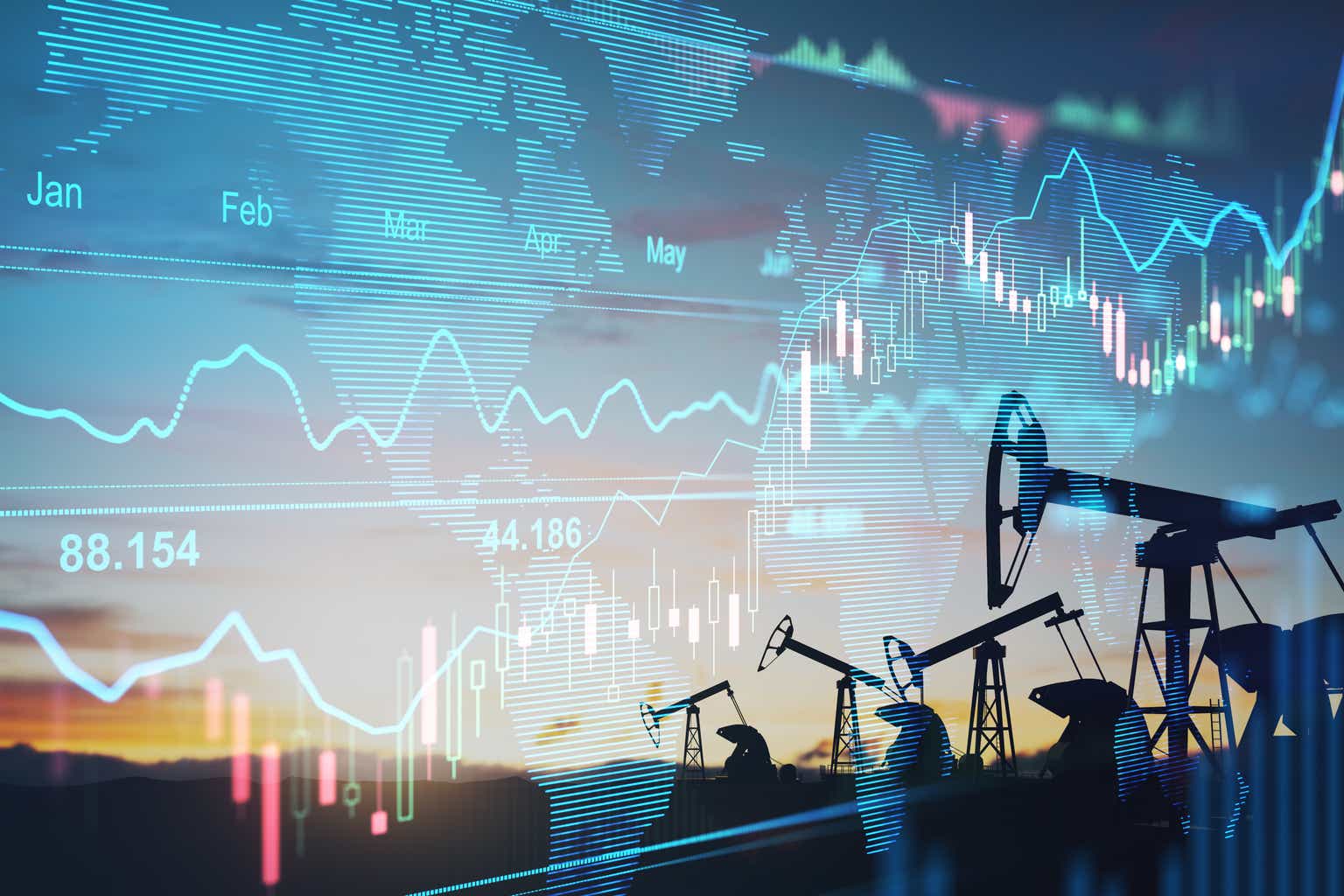 Written by Sam Kovacs
Introduction
Imagine it's October 2020, Covid-19 is wreaking havoc, and somebody tells you Oil is going to make a massive comeback and that energy stocks were the place to be invested.
Now remember, at the time vaccines were still undergoing clinical trials, and no company had yet confirmed that they had an effective vaccine.
Much of the world is standing still, with travel bans and stay at home orders suppressing the demand for oil greatly.
Making a case for oil was ballsy. Yet the more Robert & I discussed it, the more it made sense.
The ESG party juice had been drunk by too many during their lockdowns, and the hangover was still a while away.
But we didn't drink any of the juice. We had a chance to look at things differently and think for ourselves.
So we wrote a piece which made waves: "Clean Energy vs Oil & Gas: The Biggest Lie of 2020".
The article was read over 80,000 times, received over 1,100 likes, and 5,000 comments.
The following paragraph best sums up our analysis at the time.
Investors need to wake up and see the forest from the trees. The pullback in demand of oil this year is definitely disruptive to the sector, but it will recover within 2 to 3 years. Then, we will likely see consolidation in this sector, which will lead to scale benefits for the highest quality assets. 10 to 20 years as demand matures, oil and gas will have undergone much consolidation, and will shift from a growth business to a rent seeking business, much like tobacco is becoming today.
Well over two years later, there should be no surprise to any of you that demand for oil has recovered.
I've been upbeat about oil ever since. On that day I suggested that investors buy shares of ONEOK (OKE), Chevron (CVX) and Exxon (XOM). Soon after I also suggested investors pick up shares of another fantastic oil major: EOG Resources (EOG).
Here's how these stocks have down since that article:
S&P 500: +31.67%
CVX: +92.72%
OKE: +96.02%
XOM: +127.72%
EOG: +214.81%
It is clear that Energy stocks have been the low hanging fruits in terms of generating alpha in the past 15 months.
That's all great. But you can't jump in a DeLorean and zap back to 2020 to invest in those.
Maybe you invested by our side, maybe you didn't.
What matters now is what awaits today.
Oil might go down, Energy stocks won't
A. The supply and demand of oil
There are a whole load of inputs that go into determining the demand and supply for oil.
The demand side has been hampered in the past few years because of lockdowns and travel bans, but with every wave of the pandemic, the impact on demand has reduced dramatically. I don't expect any big impacts on demand going forward.
Pre-Covid, it was never demand shocks which were feared, but supply shocks. On one hand, OPEC+ was a lot less disciplined and co-operative as a group. Their monthly meetings have given them great discipline as a group.
And then you had the US shale wildcard, where excessive leverage led a platoon of businesses to overproduce.
In other words, suppliers were their own worst enemy.
This has changed a lot too. With many institutional investors moving out of O&G stocks all together, and banks reducing dramatically their lending to oil stocks, capital discipline has been the name of the game for US oil producers.
So can oil prices go down?
Yes sure, there can be various pieces of the puzzle that move prices back down.
Maybe some US volume comes back in upcoming months, EOG has signaled a potential return to growth. Shale producers could increase output by 7% in 2022.
Shale producers want a piece of the pie.
Why wouldn't they?
Using EOG as an example, the company is printing so much cash that it has nothing else to do with it.
At $90 oil, for each barrel, EOG only needs $30 to sustain production and CAPEX.
The dividend only eats up an extra $6 per barrel.
That still leaves $54 which the company can use to reduce debt, pay special dividends, or why not buy back stock?
Please stop. And read that again.
If you're the CEO, of course you want to increase production within reason.
But when that happens, and oil prices stay above $65, something important will happen.
B. The faulty assumptions around oil prices
Too many financial institutions have backed themselves into a corner with ESG mandates and boycotting big nasty smelly Oil & Gas firms. This tells me that the likelihood that mass shale oil production comes back, is quite low.
When that happens, long term valuations of oil stocks will change from being calculated on a long term $50-$60 price, to a long term $60-$70 price.
So many energy companies print cash like crazy at such prices. EOG has a $30 breakeven. CVX is similar, as are Suncor (SU) and Imperial Oil (IMO).
When higher oil prices start to settle into minds, they will necessarily be arbed away into higher valuations.
Consider that we build MAD Charts, which look at a stock's dividend yield relative to its past 10 years of historical yields.
Chevron's yield is now close to its 10-year median yield.
But when we build this chart using 24 years of data (that's as much as we have), you'll notice that CVX is barely trading at the 25th percentile yield.
CVX could easily see 25% to 40% upside in such a bullish scenario.
I could show all these charts again and again, but oil stocks are just waiting to get some fuel to the fire.
For hedge fund managers, the opportunity is beautiful. Open a fund, make it an oil opportunity fund, and go for the cash of those who've signed over to ESG friendly asset managers.
How long will the financial industry let an incredibly profitable sector be the least represented in their portfolios?
Consider this.
The weight of both energy and tech in the Russell 2000 (IWM) have been mostly flat for the past 15 years.
Small variations are noted, but nothing extraordinary.
On the other hand, the weights within the S&P 500 (SPY) have gone totally out of whack.
The energy sector is now only 2.75%. A return to 5% to the index means there would be 80% upside if the index is flat. If the index goes down, Energy might be the perfect place to hide.
Hopefully you appreciate the possibility of a commodity super cycle, and that the energy sector is still the low hanging fruit for generating alpha.
Conclusion
Oil prices go up and down. But oil stocks have been beaten down beyond reason. We're adding 2bn people in Africa and South East Asia in the next few decades. They'll need oil to run their motorbikes, cars, and industries.
Don't be that New York, geeky exec, in their ivory tower that believes their narrow existence reflects that of the whole planet.
Oil prices are fixed by global supply and demand, not local.