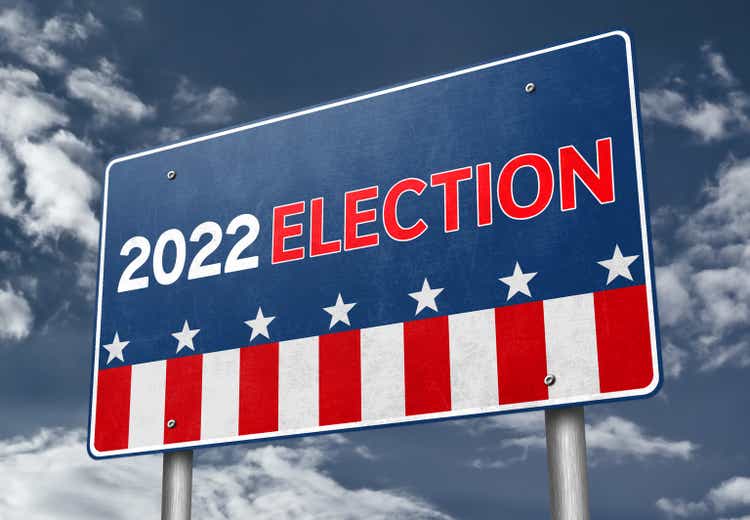 The roller-coaster ride that began on Monday of this week continued yesterday with huge moves up and down for the major market averages, as the S&P 500 oscillates in what has been a 5% range from day-to-day. Stocks opened sharply higher after it was reported that the U.S. economy grew a better-than-expected 6.9% in the fourth quarter of last year. That enthusiasm fizzled midday when the technology sector came under pressure. Tesla shares fell 11% after Elon Musk warned that his company would not produce any new models in 2022 due to chip shortages. Rising input costs, labor shortages, and supply chain issues are recurring themes in corporate earnings reports, but they are primarily due to a global pandemic that should start to recede as the year progresses.

When sentiment is bearish, investors typically focus on the negative side of every data point and the first estimate for fourth-quarter GDP was a prime example. Critics pointed to the fact that inventory building contributed 4.9% of the overall 6.9% in growth, which is not sustainable, while consumer spending tailed off dramatically at the end of the quarter. This is because consumers did a lot of their holiday shopping earlier than normal to front-run supply shortages. Then the Omicron wave hit the U.S. hard in December. Consumer spending has plenty of fuel and the latest wave of pandemic pushes it forward rather than kills it.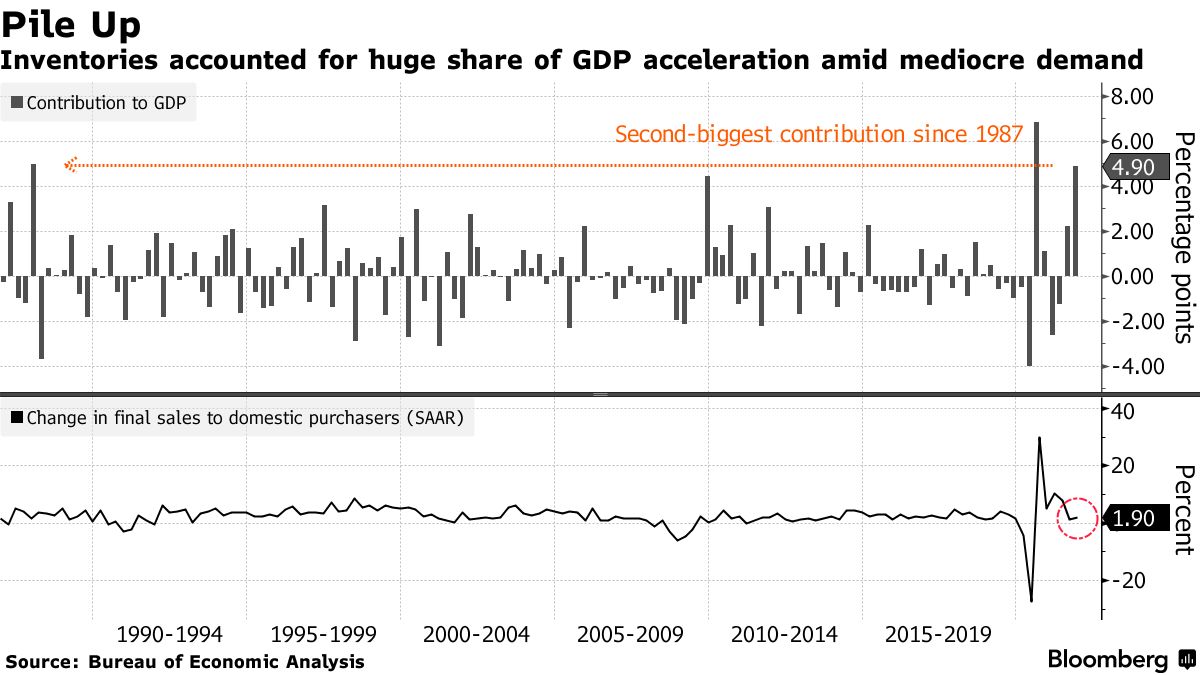 Growth is more likely to slow to 2-3% in the current quarter, but I expect consumer spending to pick up dramatically as the Omicron wave recedes. The 14-day rate of change in new cases is declining more than 20% in the United States, but on a global basis, it is still rising approximately 20% to more than three million per day. We should see the peak in the chart below soon, and when we do the economic restrictions in place that are leading to the supply chain issues, labor shortages, and higher input costs will ease. That is also likely to coincide with a peak in the rate of inflation, if we have not seen it already.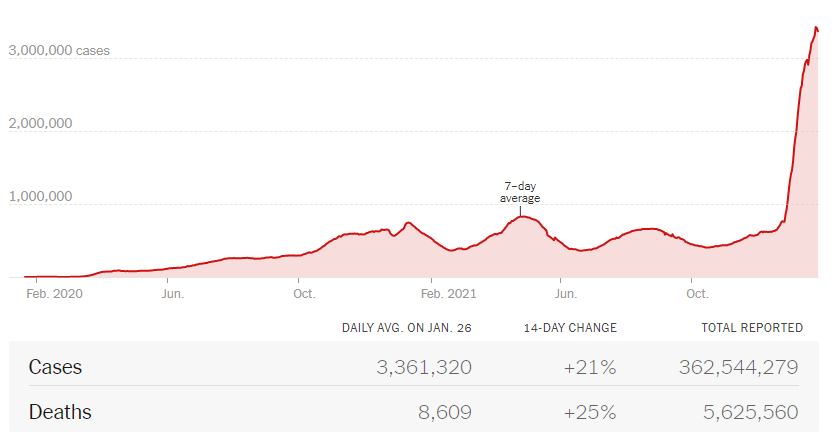 The extremes in volatility witnessed this week still have me convinced we are in the bottoming process of this correction for the S&P 500. Markets are cleansing themselves of speculative valuations as they reset for a more normal monetary policy backdrop. During that process, a lot of high-quality company stocks get taken to the woodshed along with the low-quality momentum names that represent the excess. That is where the opportunities can be found for astute stock pickers. This process is perfectly normal, as is this correction.
That said, the permabears have the floor and they are using every chance they get to pound their chests in hopes of driving valuations lower. This clearly weighs on investor sentiment and fuels the fear trade.
After a year during which investors had to endure just one pullback of 5%, it should come as no surprise that we started off 2022 with a correction, especially with a well-telegraphed pivot in monetary policy. That's why so many market pundits were forecasting one-the odds were great to look smart. They were even better when you consider that in the majority of second years of a presidential term, we have a 10% correction. This year is not unusual. Instead, it is perfectly normal.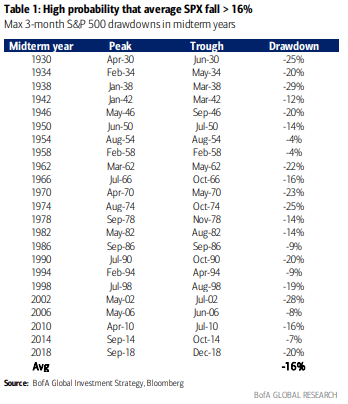 The good news is that the rebounds tend to be even larger, and while I don't expect significant gains this year, I do see a modest single-digit increase as inflation eases, the pandemic recedes, and the rate of economic growth rebounds from a soft first quarter. This month's market performance looks like it will be the second-worst January since 1980, which is not a good omen for the rest of the year, but only from the standpoint that the return for the entire year tends to be a low single-digit rather than double digits. That is assuming we don't have a recession this year, which looks very unlikely.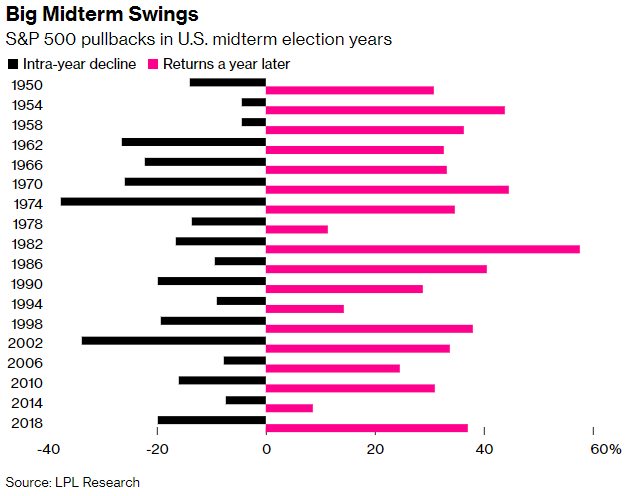 The Technical Picture
Aside from the pandemic-induced recession, the percentage of stocks in the S&P 500 trading above their 50-day moving averages has fallen to levels where it has bottomed over the past three years. This is another encouraging sign that we are nearing the end of this correction.