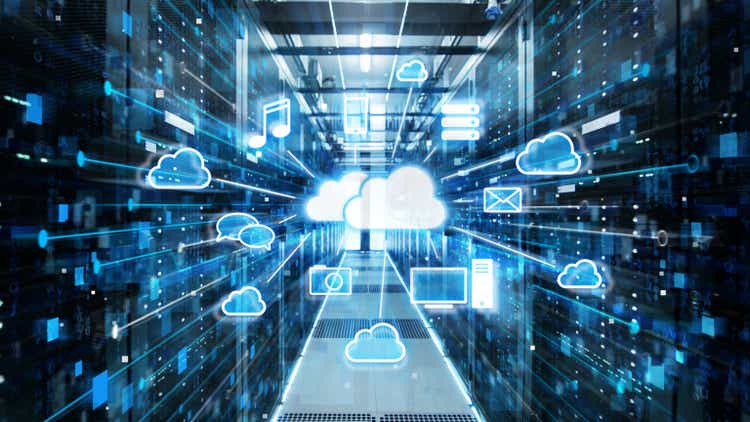 "One of the first things taught in introductory statistics textbooks is that correlation is not causation. It is also one of the first things forgotten." - Thomas Sowell
Today, we take our first look at Fastly (NYSE:FSLY) since we panned the shares at the end of the first half of 2021. The stock has lost three-quarters of its value over the past year and is rapidly approaching the levels it debuted on the market in late 2019. Time to buy the dip? We attempt to answer that question via the analysis below.
Company Overview:
Fastly is a cloud provider that is headquartered in San Francisco. The company provides an edge cloud platform network designed to aid developers in building, securing, and delivering digital experiences from their core cloud infrastructure to the edge of the network (i.e., closer to end-users). Its customers include those in digital publishing, media and entertainment, technology, online retail, travel and hospitality, and financial technology services industries.
Compute@Edge is the company's main development platform. This is a developer hub that includes solution library patterns and recipes, API and language references, change logs as well as other services. Fastly also provides edge security solutions, such as DDoS protection. Enterprise customers account for approximately $7 of every $8 of overall sales for the company currently. The stock currently trades just south of $28.00 a share and sports an approximate just north of $3.3 billion.
Third Quarter Highlights:
On November 3rd, the company posted third quarter results. Non-GAAP EPS came in with a $0.11 loss, seven cents a share above the consensus. The GAAP EPS loss was 48 cents a share, in line with expectations. Revenue came in at $87 million which was up more than 22% from a year-ago period and some $3 million above expectations. Leadership guided Q4 revenue in a range of $90 million to $93 million, which was slightly under the consensus at the time.
For the full year, Fastly has provided revenue guidance calling for between $347 million to $350 million. It should be noted that Fastly had a huge outage in June of last year on its CDN side, that fortunately was resolved quickly. However, this event triggered leadership to reduce full year revenue guidance to $340 million to $350 million in early August. The outage caused Fastly to issue credit to customers, as well as the slowdown of existing traffic expansion, and the loss of a top 10 customer. At the time, the analyst community was expecting just north of $380 million for FY2021.
The company expects to lose 16 to 19 cents a share on a non-GAAP basis in the fourth quarter, again slightly below the existing analyst projections. Fourth quarter numbers should be out shortly as well.
Management also called out some key metrics during the quarter.
Enterprise customer count4 increased to 430 from 408 in Q2 2021
Total customer count increased to 2,748 from 2,581 in Q2 2021
Net Retention Rate (NRR)5 of 112% compared to 93% in Q2 2021
It should be noted that GAAP gross margin was 52.5% in 3Q2021 compared to 58.5% in the same period a year ago.
Management outlined an aggressive strategy to achieve $1 billion in annual sales by FY2025 during the earnings conference call. A CAGR of 30% would be needed to achieve this goal, considerably higher revenue growth than the company is currently producing or that analysts are projecting for FY2022 (See Verdict section below). Fastly recently launched its functional free trial version of Compute@Edge for all customers which it hopes will help it get to 100,000 enterprise developers by the end of 2023. Leadership also hopes to see a ten-fold increase in its security business by FY2025.
Analyst Commentary & Balance Sheet:
Analyst opinion on the stock has become almost universally negative in recent months. Since early November, six analyst firms including Morgan Stanley and Piper Sandler have initiated or reissued Hold or Market Perform ratings on the stock, and Citigroup has a Sell on the stock. Price targets proffered within these ratings range from $25 to $50 a share. Raymond James seems to be the only bull on the stock currently, upgrading the shares to a Buy with a $42 price target on December 3rd. It should be noted the analyst had this to say about leadership's vision to arrive at $1 billion in sales by FY2025.
We view these LT goals as ambitious, if not overly aggressive, particularly the security goal which implies a ~75% CAGR to 2025, a growth rate we believe is a meaningful acceleration from current security growth. While we like that management is helping investors quantify the runway ahead with these targets, we do have difficulty underwriting these goals with the company's existing profile."
The company ended the third quarter with approximately $1.1 billion in cash and marketable securities on its balance sheet. The company has just over $1 billion of debt. Most of this consists of $825 million of 0% Convertible Senior Notes due 2026 that was raised in a private placement in March. Given the conversion price was just north of $100.00 a share, it was a very cheap capital raise in hindsight. One of the few things Fastly seems to have gotten right in 2021.
Despite the steep fall in the stock, the decline is not attracting any insider buying as of yet. In fact, insiders have sold just north of $4 million worth of shares in aggregate since the start of November. Just over one of every eight shares also looks like it is currently sold short as well.
Verdict:
The current analyst consensus calls for the company to post an approximate loss of 50 cents a share in FY2022 on 20% revenue growth. Similar numbers to FY2021. Even with the huge drop in the stock price, Fastly still is unprofitable and valued at nearly 10 times this year's revenues. Unless management can deliver on its promises for significantly higher sales growth, I see little reason to buy FSLY at current trading levels even with the huge fall in the share price over the past year.
"Most people use statistics like a drunk man uses a lamppost; more for support than illumination" - Andrew Lang
Bret Jensen is the Founder of and authors articles for the Biotech Forum, Busted IPO Forum, and Insiders Forum