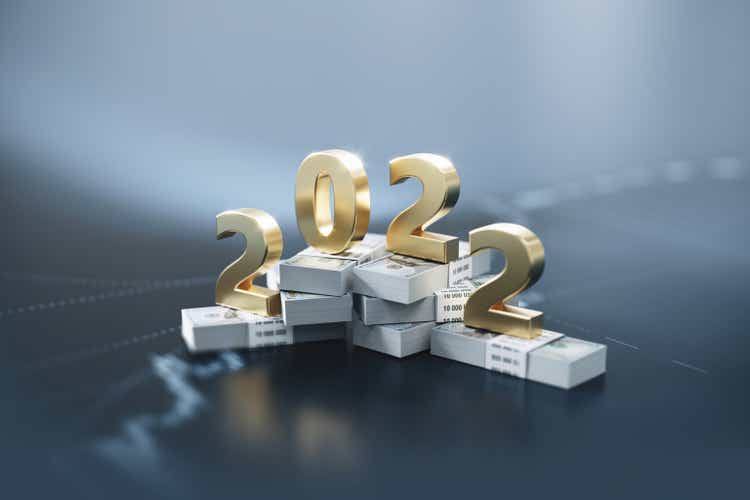 Introduction
After surprising their unitholders with a large special distribution towards the end of 2021, MPLX (NYSE:MPLX) was poised to continue rewarding their unitholders with even more distribution growth, as my previous article discussed. Unsurprisingly, their unit price continued rallying but nevertheless, their distribution yield remains at a high 8.46% and when looking ahead, their strong fundamentals make it reasonable to expect 12% to 18%+ of your capital returned during 2022, as discussed within this follow-up article that also reviews their subsequently released fourth quarter of 2021 results.
Executive Summary & Ratings
Since many readers are likely short on time, the table below provides a very brief executive summary and ratings for the primary criteria that were assessed. This Google Document provides a list of all my equivalent ratings as well as more information regarding my rating system. The following section provides a detailed analysis for those readers who are wishing to dig deeper into their situation.

*Instead of simply assessing distribution coverage through distributable cash flow, I prefer to utilize free cash flow since it provides the toughest criteria and also best captures the true impact upon their financial position.
Detailed Analysis
Following their strong cash flow performance throughout the first nine months of 2021, rather unsurprisingly this continued throughout the fourth quarter with their operating cash flow increasing to $4.911b for the full-year and thus setting a new record well above the previous high point of $4.521b during 2020. This now marks the third consecutive year of significant operating cash flow growth that also proved resilient by defying the pressure of the severe downturn during 2020.
After funding their capital expenditure and various relatively small miscellaneous cash expenses, their free cash flow was a strong $4.151b during 2021 that provided adequate coverage of 120.99% to their $3.431b of distribution payments. If not for their large special distribution payment during the fourth quarter of 2021, their distribution payments would have only been $2.845b and thus their coverage would have instead been a strong 145.91%. Apart from their special distribution, they also returned a further $630m through unit buybacks that essentially consumed the remainder of their excess free cash flow after distribution payments. When looking ahead into 2022, they should have no issues producing strong free cash flow despite their guidance indicating higher capital expenditure, as the slide included below displays.
It can be seen that after reducing their capital expenditure down to a record low during 2021, they are forecasting an increase to $900m during 2022. Thankfully the majority of the increase relates to growth but regardless, they should still produce circa $4b of free cash flow even if their operating cash flow of $4.911b during 2021 remains broadly unchanged year-on-year and thus provide a very high free cash flow yield of near 12% on their current market capitalization of approximately $34b. Whilst their cash flow fundamentals are clearly supportive for another strong year of unitholder returns during 2022, the real exciting prospects lay within their financial position that foretells possible bonus unitholder returns.
When moving to their capital structure, their net debt has increased following the fourth quarter of 2021 to $20.008b versus its previous level of $18.215b at the end of the third quarter, despite their continued strong free cash flow. The first reason stems from this one quarter seeing their $586.4m special distribution payment on top of their regular distribution payment of $719m, plus $165m of unit buybacks that aggregated to $1.47b and thus exceeded their free cash flow of $1.034b during the fourth quarter of 2021 as management returned all of their excess free cash flow after distribution payments generated during the first nine months. Meanwhile, the second reason stems from the way a relatively small portion of intercompany borrowings was accounted for previously, which was not captured when conducting the previous analysis.
Following their net debt climbing higher during the fourth quarter of 2021, their leverage followed higher in tandem with their net debt-to-EBITDA now sitting at 3.76 versus its previous result of 3.46 following the third quarter. Similar to their net debt-to-operating cash flow of 4.07, these results now sit within the high territory of between 3.51 and 5.00. Whilst "high leverage" may sound concerning on the surface and in certain situations this is definitely true, thankfully in this situation their resilient financial performance and strong free cash flow negate the risks and in fact, their leverage is actually beneath their targeted level, as per the commentary from management included below.
"We want to be around 4x. We're very comfortable at around 3.7x now, right? We'll focus on maintaining our assets, securing the distribution, looking at growth opportunities and then looking at kind of where we're left. And that growth capital opportunity is that buybacks or is that more distributions."
-MPLX Q4 2021 Conference Call.
It can be seen that management has a targeted level for their leverage ratio of 4.00, which currently sits at only 3.7 and thus provides a very desirable situation for their unitholders because given their willingness to return excess capital, it indicates that bonus unitholder returns may be coming their way during 2022 that actually exceed their free cash flow. Given their adjusted EBITDA of $5.56b for 2021, which management uses as the basis for their leverage ratio, they would need to see their total debt at $22.24b to have a result of 4.00, unless their earnings suffer but this seems very unlikely thanks to these strong operating conditions. Meanwhile, their total debt currently stands at $20.359b that as a side note, excludes unamortized issuance costs and discounts or premiums and once again forms the basis for the leverage ratio utilized by management, as per slide eleven of their fourth quarter of 2021 results presentation.
When these variables are combined, it implies that they could potentially return upwards of circa $2b more than their free cash flow during 2022 to realign their leverage with its targeted level and on their current market capitalization of approximately $34b, this amounts to a high near 6% bonus unitholder yield. Obviously, if their adjusted EBITDA climbs higher again during 2022 versus 2021, which is quite possible given their consistent history of growth and stronger operating conditions versus recent years, these potential bonus unitholder returns would climb even higher too. Even if management does not wish to borrow to realign their leverage with their targeted level, they are still likely to return all of their free cash flow during 2022 and thus provide a very high unitholder yield of near 12% split across a combination of distributions and unit buybacks, which could grow to 18%+ if their bonus unitholder returns transpire.
Due to the normal delay before their highly detailed 10-K SEC Filing is released following the fourth quarter of each year, they have not yet released any details regarding their current assets and liabilities following the fourth quarter of 2021 and thus their results following the third quarter have been provided for reference. Thankfully, this does not necessarily hinder the analysis because their liquidity has always been adequate despite their otherwise low current ratio of 0.55 due to their large operational size and given their continued strong cash flow performance, this is unlikely to have deteriorated materially in only one quarter.
Conclusion
Whether management leans upon borrowing to fund bonus unitholder returns during 2022 remains to be seen but thankfully, since they are sitting beneath their targeted leverage ratio, they should at least return all of their free cash flow. Even without any growth versus 2021, this still stands to provide a very high near 12% unitholder yield and thus it should not be surprising that I still believe my strong buy rating to be appropriate, even though their unit price has rallied towards the highest point since early 2019.
Notes: Unless specified otherwise, all figures in this article were taken from MPLX's SEC filings, all calculated figures were performed by the author.