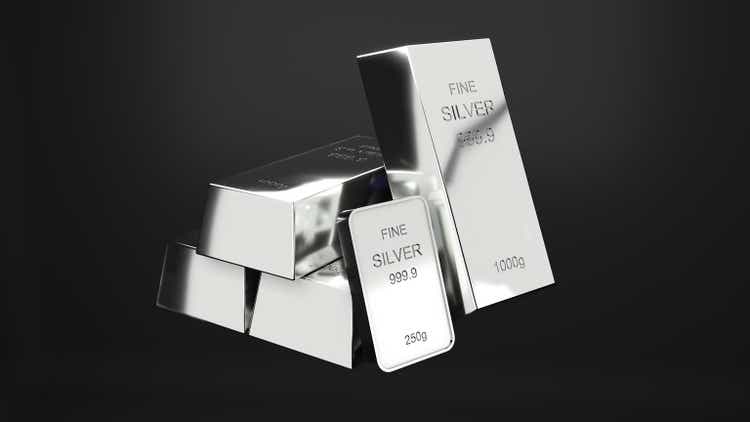 Introduction
In August 2021, I wrote a bearish article on SA about Canadian silver miner Alexco Resource Corp. (NYSE:NYSE:AXU). Since then, the company has significantly boosted its reserves and resources as well as strengthened its balance sheet. It should post much better financial results in 2022 as production ramps up and I think it looks cheap at the moment, considering its share price has dropped by 31% since my first article came out. Let's review.
Overview of the recent developments
In case you haven't read my first article on Alexco, the company owns the majority of the Keno Hill Silver District in Canada's Yukon Territory. It built a mine there named Bellekeno, which was the only operating primary silver mine in the country from 2011 to 2013.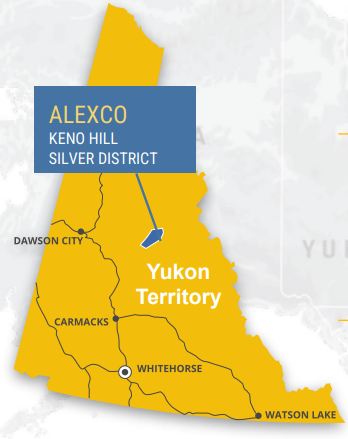 Alexco discovered two high-grade silver deposits at the property after the closure of the mine and it decided to restart production in 2020.
The reason I thought in August that the company looked overvalued was that Keno Hill had an after-tax net present value (NPV) at a 5% discount rate of C$154.3 million ($121.4 million) at silver prices of $22.09/oz according to the latest technical report. The reason behind the low NPV figure was relatively low reserves and resources as the mine was expected to produce a total of 35.5 million ounces of silver over a mine life of just over eight years.
Well, the situation has changed significantly as in January, Alexco announced an updated and expanded mineral resource estimate for the Bermingham deposit that boosted its resources by a total of 22.4 million ounces of silver. This update included a maiden resource for the Bermingham NE Deep zone, and I consider it a game-changer. This resource update should lead to a significant increase in the life of mine as well as the NPV of the project.

Looking at the future, I think the exploration potential here is compelling as the company has explored just around 15% of a district that has produced over 200 million ounces of silver since 1913.
Turning our attention to the production and financial results, Alexco finished Q3 2021 with revenues of C$6 million ($4.7 million) as it produced 173,757 oz of silver, 1,683,571 pounds of lead, and 671,606 pounds of zinc. The production was lower than in the previous quarter, but this wasn't due to technical issues. You see, the company chose to stockpile ore from Bermingham as it had different metallurgical characteristics compared to the ore from Bellekeno that was going through the mill. Ore extraction from Bellekeno is now completed and the focus going forward will be on the Bermingham and Flame & Moth deposits. We can thus expect to see a significant increase in Q4 2021 production which should continue into this year as Alexco ramps up production to the mill's design capacity of 400 tonnes per day. Overall, I expect quarterly revenues to more than double by the middle of 2022.
Looking at the balance sheet, Alexco finished September with a cash position of C$22.2 million ($17.5 million). The balance sheet should look even stronger at the moment considering the company raised C$9.2 million ($7.2 million) in a flow-through bought deal public offering at the end of January.
I expect Alexco to become free-cash-flow positive around the second quarter of 2022, but the company shouldn't be in trouble even if silver prices decline as its average life-of-mine all-in sustaining costs (AISC) were previously estimated at C$11.59 ($9.12).
At 400 tonnes per day, Alexco should be producing around 4 million ounces of silver per year and the company aims to boost this number to over 5 million ounces by 2024. Overall, Keno Hill is not a large silver project but the grades are very high which means it should be profitable even at low silver prices.
Looking at the valuation, Alexco has a market capitalization of $227.3 million as of the time of writing and its enterprise value should be $202.6 million. The enterprise value is likely still above the NVP we'll get after the resource update, but I think it's low in light of the significant exploration potential at Keno Hill. In my view, share price levels below $1.80 provide a decent buying opportunity.
Turning our attention to the risks for the bull case, I can think of two major ones. First, it's possible that Alexco runs into technical issues while ramping up production as usually bringing a mine to nameplate capacity is challenging. Second, a decrease in silver prices could result in a significant decline in the share price. I consider silver prices to be almost impossible to forecast as it's an opaque and somewhat small market. In light of this, I view Alexco as a speculative buy and I think investors should consider insuring against a large drop in the share price through put options.

Investor takeaway
I think that Alexco has made significant progress over the past few months as it boosted its resources and strengthened its balance sheet. In addition, production and revenues should increase rapidly in the near future as the company moves its focus on the Bermingham and Flame & Moth deposits and ramps up production.
The market valuation of the company has dropped by almost a third since my first article about it came out and now, I think it's starting to look cheap. However, silver prices seem unpredictable to me and there could be technical issues while ramping up which is why I view Alexco as a speculative buy.