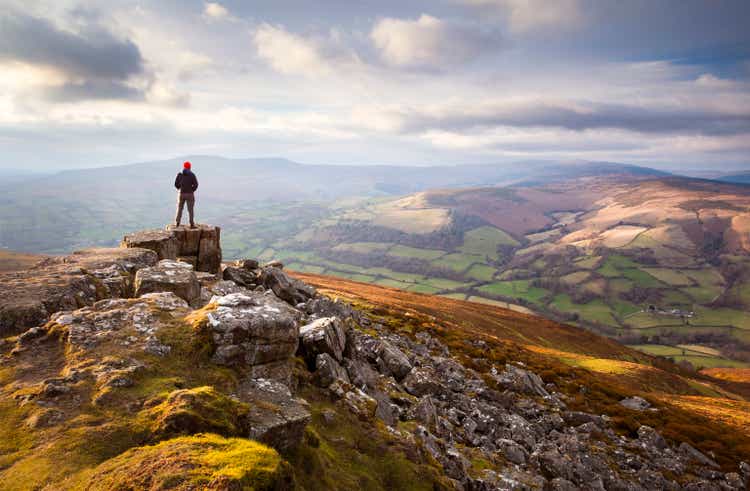 AIkido Pharma Inc. (NASDAQ:AIKI) recently announced it will buy back up to $3 million of its shares outstanding of common stock, which were approximately 89.68 million, and the stock was trading below cash value at $0.50 on 1/31/2022. While the market capitalization is approximately $46 million, the Company has cash and cash equivalents balance of $97.17 million, zero debt, and an estimated yearly cash burn of less than $7 million. The Company had closed a $75 million public "bought deal" offering of 46.875 million shares priced $1.60 each in February 2021. Based out of New York, the Company was founded in 1967 and known as Biospherics, Inc., then as Spherix, Inc. (SPEX) until changing name in March 2020 to AIkido Pharma Inc., with the ticker "AIKI."
The Company today develops novel drug platforms utilizing small molecules for anticancer and antiviral therapies with renewed focus on artificial intelligence ('AI) and machine learning ('ML). AIkido also is the name of a Japanese martial art in which the opponent's momentum is redirected against themselves. The Company aims to develop technologies that use the same principle - using cancer's attributes against itself.
Current Strategy
Flush with cash, the Company's current strategy involves co-development of drug candidates in late clinical stages, having robust preclinical data to treat cancer or viral infections, with strong intellectual property ('IP), and preferably already in human trials, and take them to a profitable value inflection point. AIkido's current drug development portfolio targets a combined market of approximately $10 billion in 2020, estimated to cross $15 billion by 2026. This includes pancreatic cancer treatment market expected to reach $4.2 billion by 2025, AML treatment market expected to reach $2.6 billion by 2027, ALL treatment market expected to reach $4.19 billion by 2026, and prostate cancer treatment market expected to reach $9.9 billion by 2026.
However, these developments are in the early stage and may take many years before generating revenue or return. The Company has also invested in small companies with potential monetization in the near-term, and that complement the pharmaceutical industry products and services such as ASP Isotopes, a source for radioisotopes in the nuclear imaging industry, tele-health company Kerna Health, psilocybin research for post-traumatic stress disorder ('PTSD) treatment at Mount Sinai Center for Psychedelic Psychotherapy and Trauma Research, sublicense to "technology related to the use of novel and proprietary central nervous system ('CNS) homing peptides for the therapeutic treatment of neuroinflammatory disease in cancer patients."
The Company also invested in non-core short-term monetization opportunities such as in British electric truck maker, Tevva Motors Ltd., with an anticipated possible profitable exit when the company goes might go public in early-2022, looking at the company's expansion plans. The Company's strategy recently provided a 600% ROI when DatChat (DATS) went public in August 2021. The Company had invested $0.5 million for 525,000 shares of DatChat, and sold 167,084 shares for $0.9 million on 9/22/2021, and still holds 357,916 shares of DatChat which were trading at $2.20 per share as of 2/2/2022.
Portfolio
The Company's development candidate for pancreatic cancer is a new drug DHA-dFdC developed at the University of Texas at Austin ('UTA), shown in preclinical studies to be up to 100,000-times more potent than the current standard therapy, gemcitabine. The drug has the potential to become the next generation of chemotherapy for advanced pancreatic cancer with
"documented efficacy against pancreatic tumors in a clinically relevant transgenic mouse model; Overcomes tumor cell resistance to current chemotherapeutic drugs; Is well tolerated in preclinical toxicity test; Has demonstrated activities against other cancers (e.g. leukemia, lung, melanoma); May stimulate immunogenic cell death to activate host antitumor immunity."
The Company's candidate for the treatment of acute myeloid leukemia ('AML) and acute lymphoblastic leukemia ('ALL), KPC-34 was developed at the Wake Forest School of Medicine. KPC-34 has demonstrated superior results in tests compared with cytarabine as well as gemcitabine, current standard AML treatments. The candidate also showed activity against human ALL. Treating mice after a relapse also showed superior results. The candidate is eligible for orphan drug designation with new AML cases being about 21,000 a year and ALL cases about 6,000 a year.
The Company has invested in Convergent Therapeutics, Inc. developing a dual-targeted radionuclide therapy in prostate cancer. Developed by Dr. Neil Bander at Weill Cornell Medicine ('WCM) and licensed by Cornell University to Convergent, the therapy uses -
"Cornell's proprietary drug, CONV 01-α, a monoclonal antibody conjugated with 225Ac, a radioactive alpha particle emitter developed at WCM. CONV 01-α was specifically designed to bind to the prostate-specific membrane antigen ('PSMA). Once bound to PSMA, it becomes internalized, thereby delivering its powerful radioactive payload directly into the prostate cancer cells.

If FDA-approved, CONV 01-α would be the first antibody approved to direct a radioisotope to prostate cancer, and the first drug approved for the use of 225Ac in cancer treatment.

WCM is presently conducting several investigator-initiated trials in human prostate cancer patients to determine which of its proprietary treatment regimens will provide the greatest efficacy with the least toxicity."
The Company in April 2020, invested in an exclusive world-wide license with the University of Maryland, Baltimore ('UMB), and agreed to sponsor research and development of their broad spectrum antiviral ('BSAV) drug platform. The BSAV inhibits replication in multiple viruses including SARS-CoV-2, SARS-CoV, MERS-CoV, influenza, Ebola, and Marburg.
Risks
The early stage of the pipeline is the single largest risk here. There is simply no proof of concept yet. While the pipeline assets have good academic pedigree, they need to start producing data in order to derisk our investments.
Another strange aspect is the company's activities in unrelated industries, like automobiles. True, this strategy has paid off with at least one of their investments, but if they want to switch from an investment fund to a proper biopharma, maybe they need to rethink their investment activities.
Separately, the buyback of 6 million shares, our of 89.68 million outstanding, may not inspire a lot of confidence. Also, the only insider purchase in as many years has been 41,000 shares in five transactions by the CEO, with individual insiders holding less than 1% of the shares.
It's worth noting that 83.49% of the Company's shares are held by the public, while insiders, private corporations, PE/VC firms, institutions hold only 0.20%, 2.16%, 5.58% and 8.57% respectively. In the past 5 years the stock price has lost over 90%, and the Company had an accumulated deficit of approximately $162 million as of 9/30/2021.
Bottomline
There are quite a few near-term monetization events not related to the Company's core business, with its development candidates still in early clinical stage. Although one Wall Street analyst has a "buy" rating with a price target of $2, shareholding is public-heavy, and insiders, at least, should walk the talk by investing more. I would have also preferred more institutional interest because institutions are supposed to be more thorough with their homework. The Company sold a share for $1.60 in February 2021 and offers to buy-back at less than 50 cents a year later. All that is good, but I am not planning to buy in the near term until I see more data.