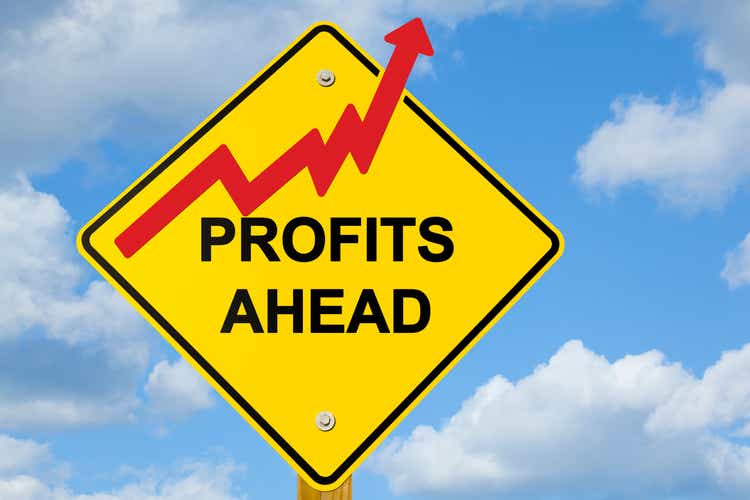 Introduction
After Green Plains Partners (NASDAQ:GPP) significantly reduced their distributions during 2020 when they faced a critically important debt refinancing, thankfully they were able to see this completed halfway through 2021, thereby removing any handbrake from pushing their distributions higher, as my previous article discussed. Since there has been half a year pass since this previous analysis, this article provides a follow-up analysis to assess any changes plus consider what to expect from 2022, which appears to be a quiet year ahead, although luckily there is a safe very high 12.26% distribution yield to enjoy.
Executive Summary & Ratings
Since many readers are likely short on time, the table below provides a very brief executive summary and ratings for the primary criteria that were assessed. This Google Document provides a list of all my equivalent ratings as well as more information regarding my rating system. The following section provides a detailed analysis for those readers who are wishing to dig deeper into their situation.

*Instead of simply assessing distribution coverage through distributable cash flow, I prefer to utilize free cash flow since it provides the toughest criteria and also best captures the true impact upon their financial position.
Detailed Analysis
Now that 2021 has ended, it shows that once again their steady cash flow performance has continued throughout the year with their operating cash flow of $47.8m being virtually identical to their result during 2020. Thanks to their very low capital expenditure and miscellaneous cash expenses, almost all of their operating cash flow was once again translated into free cash flow, which ended the year at $46.5m, and thus going forwards, they should be able to provide adequate coverage to their higher distributions.
When conducting the previous analysis, at the time, the exact extent of their higher distributions was unknown, which have since been announced at a quarterly rate of $0.44 per unit and thus will cost $40.9m per annum, based upon their latest outstanding unit count of 23,227,653. Since they have generated $44.1m and $46.5m of free cash flow during 2020 and 2021 respectively, they should have no issues providing adequate coverage with circa $5m of excess free cash flow after distribution payments being retained. Whilst this nevertheless sees their distribution coverage rather thin with only a small margin of safety, thankfully their long-term minimum volume commitments help provide highly stable cash flow performance, as per the commentary from management included below.
"We are pleased to increase the distribution for a Second Quarter in a row. The partnership is undergirded -- under -- the partnership is committed in long-term minimum volume commitments resulting in a strong and stable cash flows."
- Green Plains Q4 2021 Conference Call.
Since their minimum volume commitments should keep their cash flow performance steady during 2022, it negates the risks from their otherwise thin margin of safety. When looking elsewhere, there also does not appear to be any particular events on the horizon after running through the usual checklist...
No mention of acquisitions nor divestitures
No mention of asset dropdowns from their parent company
No mention of unit buybacks nor changes to their distributions
No mention of higher capital expenditure to fund growth projects
When through reading their fourth quarter of 2021 results conference call and the accompanying presentation, which as a side note are shared with their parent company, Green Plains (GPRE), there were no events on the horizon that appeared likely to impact Green Plains Partners, which is the focus of this analysis, thereby making for a quiet year ahead. Whilst their financial position has not been problematic after seeing their credit facility refinanced halfway through 2021, it will nevertheless still be useful to provide a refreshed analysis for any new readers and also consider its outlook during 2022.
Since the previous analysis, their net debt has decreased to $41.8m versus its previous level of $50.7m following the first half of 2021 and $95.3m at the end of 2020. Whilst this represents a solid decrease of 17.52% since the previous analysis, the bigger change has been to their cash balance that now sits at $17.6m, and thus many magnitudes above its level of only a mere $1.3m when conducting the previous analysis, thereby boosting their subsequently discussed liquidity. When looking ahead, their net debt will obviously decrease at a much slower pace during 2022 due to their higher distributions that consume the vast majority of their free cash flow, although with circa $5m remaining after distribution payments, they should still see their net debt decrease by slightly over 10%.
Thanks to their rapid net debt reduction throughout 2020 and 2021, unsurprisingly, their leverage has followed in tandem with their net debt-to-EBITDA and net debt-to-operating cash flow ending 2021 at 0.81 and 0.88 respectively, which now sits firmly within the very low territory of under 1.01. This marks a sizeable improvement versus their respective results of 1.77 and 1.99 at the end of 2020, and when looking ahead, they should keep sliding lower during 2022 given their estimated circa $5m of excess free cash flow after distribution payments. Since their financial performance is unlikely to increase given their lack of events on the horizon, this will only have a modest impact comparable to the extent their net debt decreases, although they obviously do not require any further deleveraging given their already very low leverage.
Throughout 2020 and the first half of 2021, the credit facility that at the time housed all of their debt had a quite onerous repayment schedule, which left their liquidity weak and thus hindered their distributions and was the reason for their significant reduction. Thankfully, it was refinanced during the third quarter of 2021 with the maturity date being extended until 2026, thereby leaving ample time to repay or refinance the remaining balance whilst also rewarding their unitholders.
Since conducting the previous analysis, their significantly higher cash balance has seen their liquidity further strengthen with their respective current and cash ratios increasing to 1.47 and 0.78, thereby well ahead of their previous respective results of 0.61 and 0.06, and thus their liquidity now warrants a strong rating. When looking ahead into 2022, this seems unlikely to change significantly in either direction due to their distributions consuming the vast majority of their free cash flow and the lack of other events on the horizon.
Conclusion
Even though the outlook for a quiet year ahead may appear boring, it still allows their unitholders to simply sit back and relax whilst seeing a safe and very high double-digit distribution yield flow into their bank accounts, which means that I believe my strong buy rating is still appropriate. Whilst I would not necessarily advocate for a set and forget attitude towards investing, it almost seems warranted in this situation given the lack of events on the horizon, and thus unless something unexpected happens later in the year, this will be my only update for 2022.
Notes: Unless specified otherwise, all figures in this article were taken from Green Plains Partners' SEC Filings, all calculated figures were performed by the author.