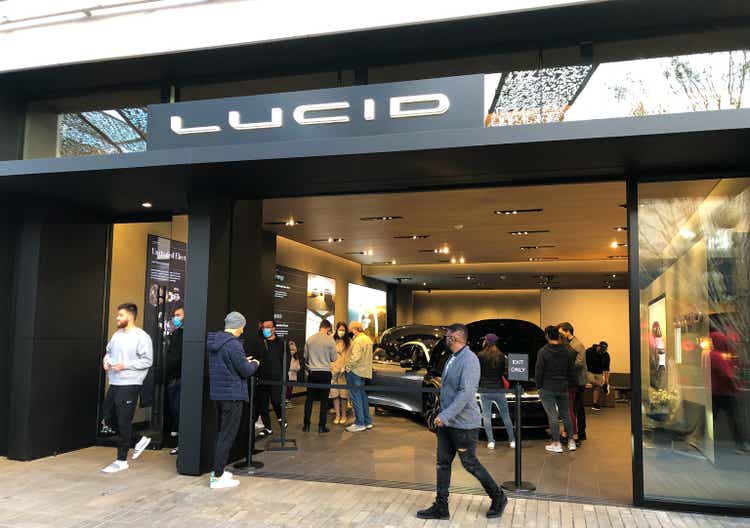 Lucid Group (NASDAQ:LCID) is one of my top overall holdings despite the recent EV market crash. The EV space will experience massive growth in the future as more consumers make the transition from ICE vehicles to electric cars.
I compare this massive shift in technology to the "smartphone boom" where billions of people across the globe adopted smartphone technology in favor of cell phones.
There was a ton of hype over Lucid before its merger with CCIV and the SPAC stock soared through the roof. After the hype faded, CCIV completed its merger with Lucid Group and the stock fell.
However, LCID shares came roaring back after the initial launch phase of the Lucid Air Dream Edition. The EV bubble burst and now LCID trades at $29 per share.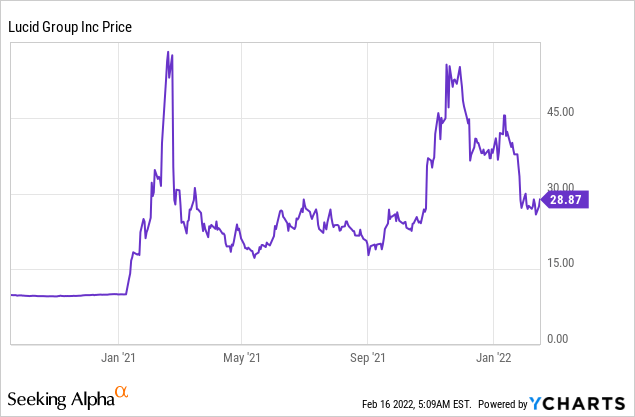 The Lucid Air Dream Edition is the best EV car on the market right now and that's been confirmed by many auto experts, Youtube influencers, and even auto magazines.
MotorTrend named the Lucid Air as the car of the year for 2022 due to its massive 500-mile range, luxurious design, and beautiful interior.
Now LCID shares have cooled off and many investors are probably wondering what's next for Lucid?
In this article, I'll discuss why Lucid will become a leader in the EV space and share several bullish catalysts including expanded production of the Lucid Air and heavy institutional buying.
Lucid Will Become a Leader in the EV Market
Tesla led the EV charge and forced new EV startups and legacy automakers to embrace EV technology to fight climate change.
Right now, there are 3 pure EV companies that sell electric cars in the US market:
Tesla leads the EV sedan market with its best-selling Model 3 but Lucid wants to dominate the luxury EV market by selling a more expensive, higher quality vehicle.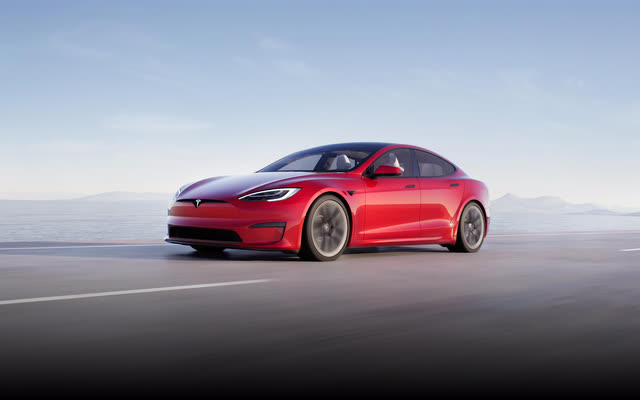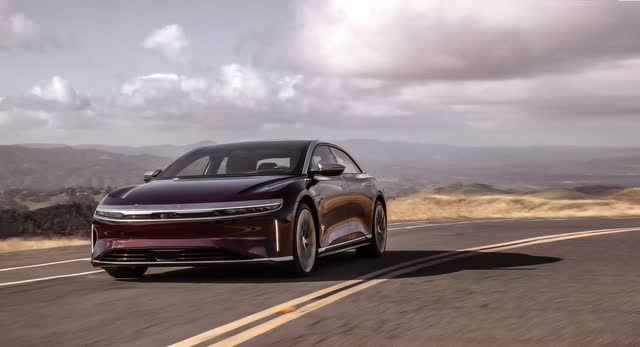 Rivian targets the SUV & truck EV market and the company is backed by several big companies including Amazon (NASDAQ:AMZN).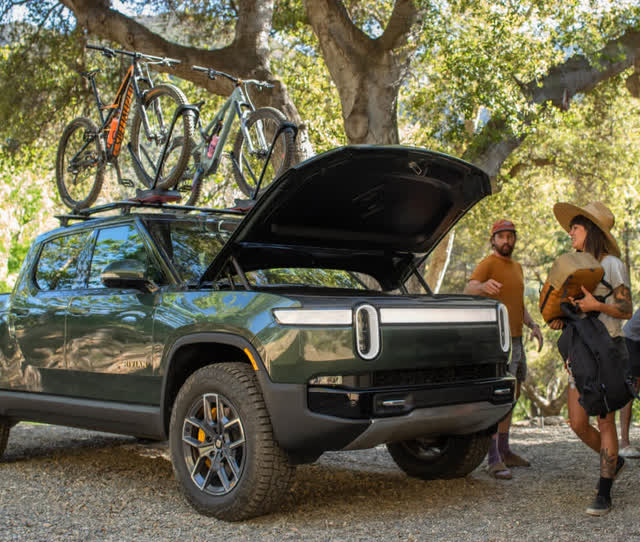 If we compare the flagship vehicle for each company, we notice Lucid sells a more expensive and longer-range vehicle than Tesla or Rivian.
| | | |
| --- | --- | --- |
| Make & Model | Price | Range |
| Tesla Model S Plaid | $129,990 | 396 miles |
| Lucid Air Dream Edition | $169,000 | 520 miles |
| Rivian R1T | $67,000 | 314 miles |
Lucid leads in both price and battery pack range, which gives the company higher profit margins and enhanced long-range performance.
Legacy automakers are planning several EV launches over the next 18 months but they are late to the party. It's no doubt that Lucid offers the best overall EV car on the market at the moment.
Lucid is Telsa 2.0 with a Higher Quality Product
Did you miss out on buying Tesla before its 2020 bull run? I was lucky enough to buy Tesla stock during the March 2020 dip and sold my shares after the 5:1 stock split announcement.
Tesla still remains a well-oiled machine and continues to increase production YoY. In my opinion, The problem with Tesla is they have lost focus and sacrificed quality for quantity.
Tesla CEO Elon Musk runs 2 companies at the same time, Tesla & SpaceX, and he isn't 100% focused on Tesla's quality control. As of recently, Tesla has been plagued with recalls due to production & software errors.
Not only that, but Tesla vehicles are responsible for accidental deaths and collisions. According to TeslaDeaths, 234 people have been killed due to a malfunctioning Tesla vehicle.
On the other hand, Lucid focuses 100% on quality and doesn't rush production to boost its delivery numbers. With higher attention to detail, Lucid CEO Peter Rawlinson guarantees a higher quality product with fewer bugs.
If I were to compare Lucid to a big tech company, I would choose Apple. Apple sells more expensive products because the iPhone, MacBook, and in my opinion, Apple's core products are built with higher quality than their Android counterpart.
Lucid's Q4 2021 Earnings Will Provide Forward-Looking Guidance on Production
Lucid bulls are eagerly awaiting Q4 2021 earnings on February 21st to see how much revenue the initial Lucid Air Dream Edition launch generated. The company sold 520 Lucid Air Dream Edition starting at $169,000 per vehicle.
I assume the company generated $87,880,000 in revenue for the quarter if we use simple math. That's a solid start and we could see the company reiterate its goal of 20,000 Lucid Air vehicles in 2022.
Institutional Investors are Buying Lucid Shares
According to Fintel, there are several large institutional buyers who bought up LCID shares recently. Morgan Stanley and Royal Bank of Canada increased their stakes by 323,00% and 306,00% respectively. Vanguard Group dumped 20% of its stake but they still hold 28 million shares.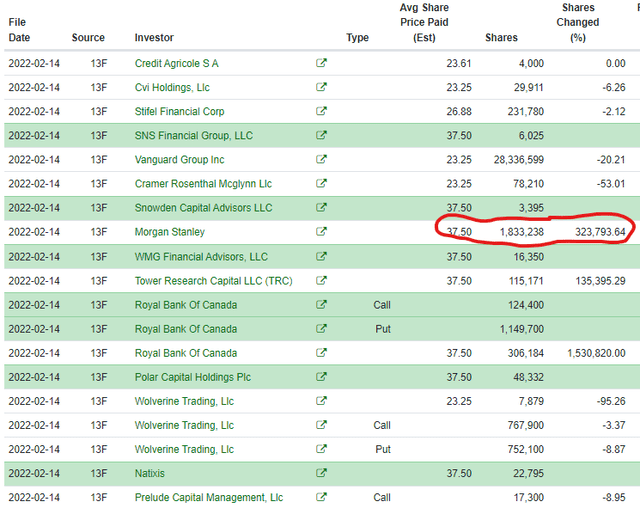 Could this heavy institutional buying signal the bottom for LCID stock? LCID shares attract a lot of buyers near the $26 range. This could be a nice entry point for newcomers or an opportunity for long-term holders to average down their position.
Risk Factors
Lucid must produce vehicles to keep up with demand and fight off competitors in the EV market. Tesla, Rivian, Ford (NYSE:F), GM (NYSE:GM), Polestar (NASDAQ:GGPI), and Toyota (NYSE:TM) are all working hard to steal EV market share.
Lucid needs to produce lower-cost Lucid Air and focus on reducing battery costs to help boost margins. The company also plans to produce an SUV in 2024 and that would help capture some of the lucrative SUV markets.
If Lucid fails to meet its lofty projections and/or delays the Lucid SUV, then institutions and retail investors could dump the stock and seek out competitors.
Another risk factor is the large portion of shares controlled by Saudi Arabia's largest investment fund, the PIF. The PIF controls 61% of LCID outstanding shares, which is rarely seen nowadays.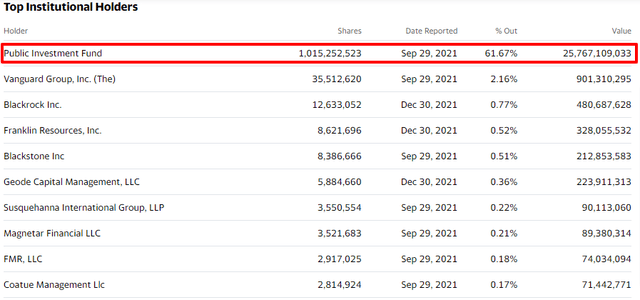 There is a bit of controversy surrounding the fund due to its chairman, Mohammed bin Salman.
I don't want to turn this article into a political stance but realize that some media outlets have accused the Saudi prince of human rights violations.
If the PIF dumps its stake in LCID then LCID stock will crash in a hurry.
Conclusion
Lucid Group makes a wonderful EV and there is plenty of room for growth. LCID stock trades at the smallest market cap out of the 3 big EV makers yet has the best technology in my opinion.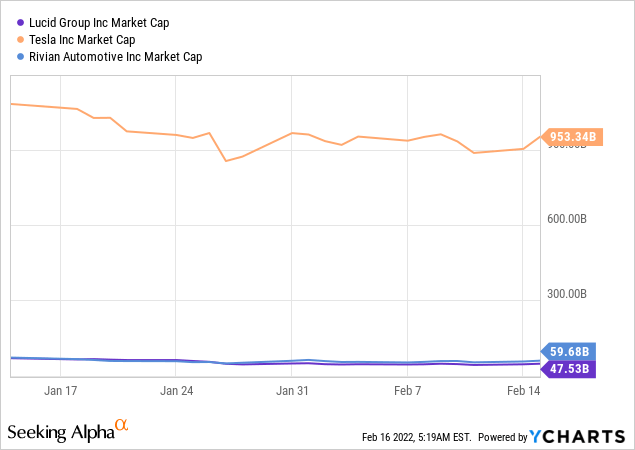 LCID shares could 10x over the next few years if the company boosts production while maintaining quality. Lucid is currently one of the top 3 holdings and I look forward to watching the company grow over the next 5 years.