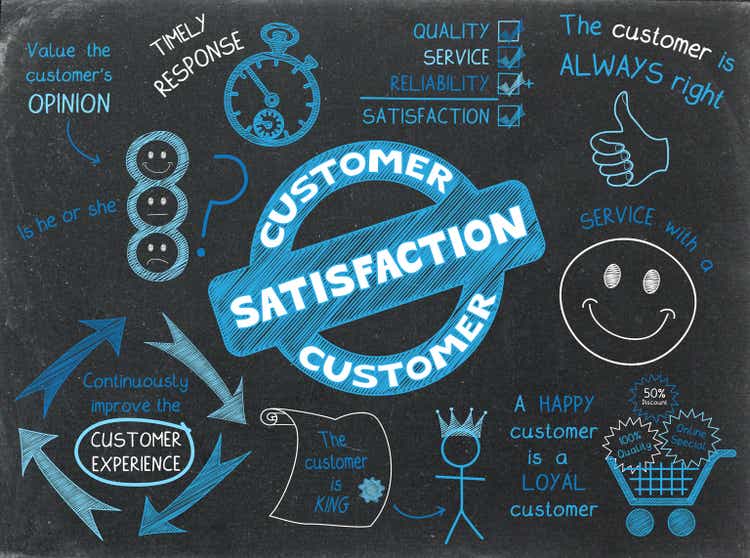 The term "experience management" refers to the process of managing a customer's interaction with a business or product. The goal of it is to eliminate the disconnect between what customers expect and what they receive. Customers want to feel important and that their needs are being met, but businesses frequently fall short of meeting these expectations. Qualtrics International (NASDAQ:NASDAQ:XM) is leading this industry and is strengthening its position through acquisitions and the launch of new applications that complement its product portfolio.
The global customer experience management is expected to grow at an exceptional 17.5% compound annual growth rate and reach $27.12 billion in 2028, up from $27.12 billion in 2021. Many speculated that following its separation from SAP (NYSE:SAP), XM's growth would be constrained by product integration challenges and intense competition. However, its Q4 results demonstrate exceptional growth, with a growing customer base and a 300% year over year increase in integration count. XM's improving global presence and improving operation in the Healthcare industry makes the company relatively cheap compared to its historical self.
Connecting Four Core Experiences of Organization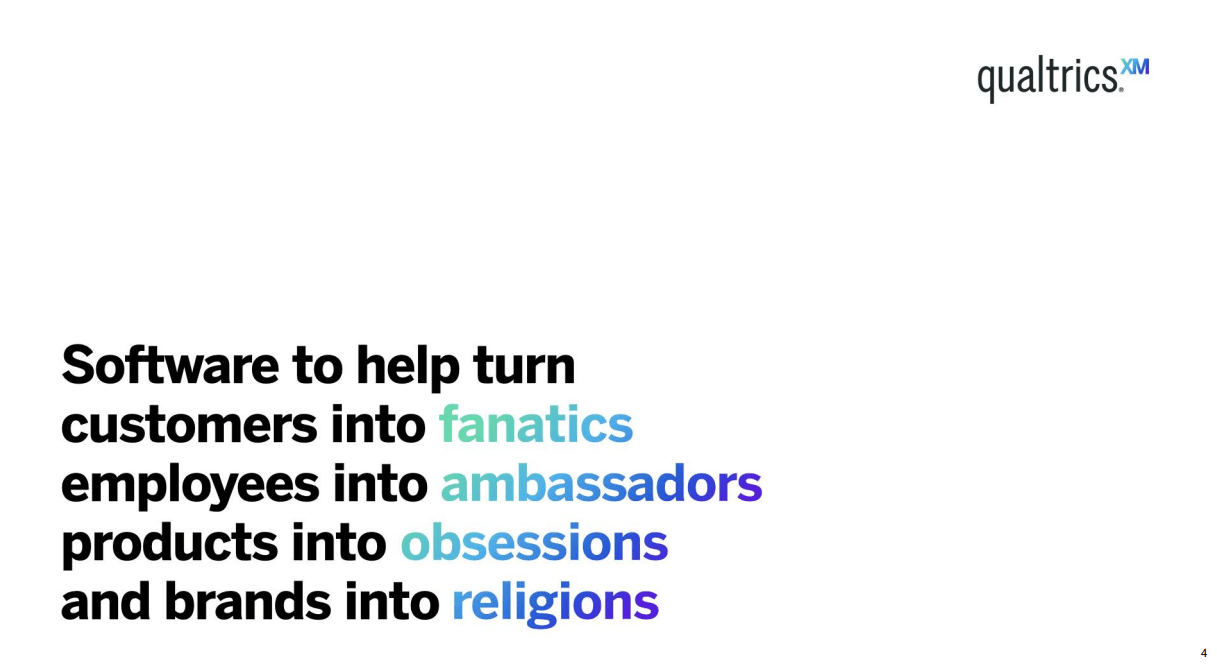 The management identified four core experiences of organization which enables their XM platform to improve:
Customer

Employee

Product

Brand Experience
Creating value for businesses requires them to understand their customers' needs, which enables them to provide quality service. According to a study, customers rank experience as the first most important factor in their purchasing decisions, before price and product quality. According to management, XM currently has a $60 billion addressable market. XM is on track to capitalize on those enormous opportunities through the enhancement of its ecosystem and presence across all industries, while also growing its international revenue significantly.
Recovery From 'Great Resignation'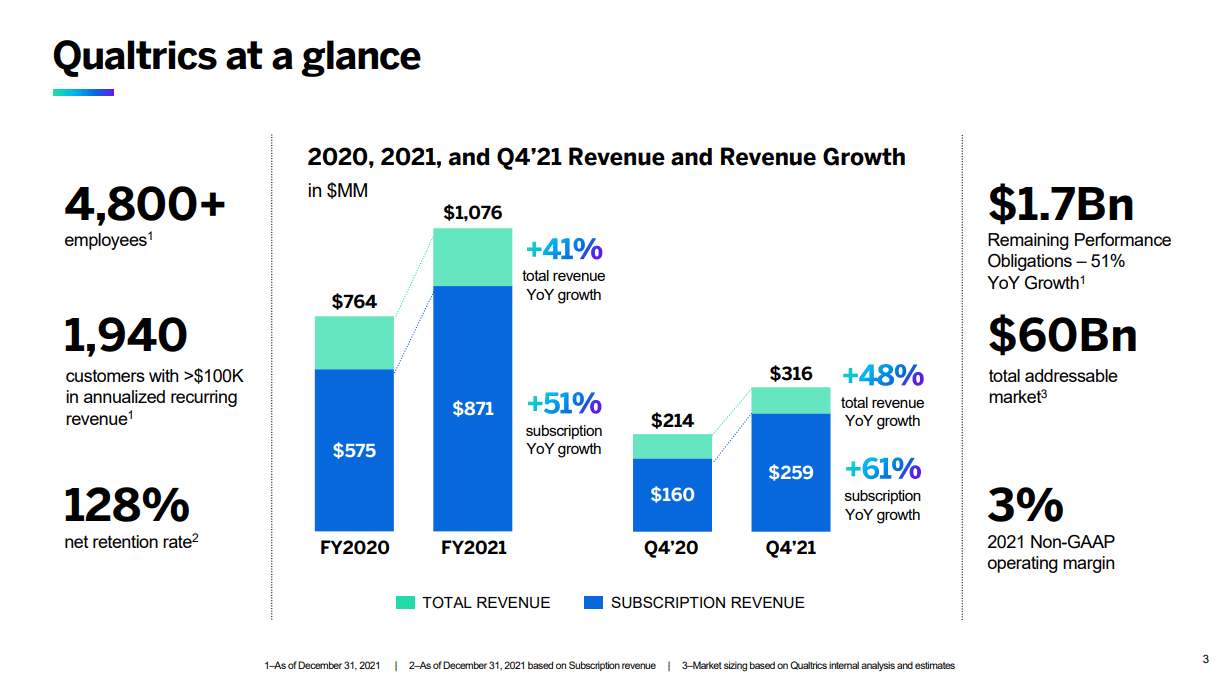 The management anticipates a recovery following a wave of resignations and is optimistic about significant hiring across all industries, particularly in the travel industry. The management even provided an optimistic outlook for its topline growing 31% YoY on its 2022 calendar year. XM is already seeing fruitful results from its Clarabridge acquisition and one of it is its positive contribution in subscription revenue. As of today, XM generated a total revenue of $1,075.7 million, up 40.88% from its $763.5 million in 2020. $871 million comes from subscription revenue which has seen an outstanding growth as well by 51% YoY, where $20 million of it comes from Clarabridge. In 2021, its calculated billings totaled $1,293 million, representing an exceptional growth rate of 47% year over year. XM's calculated billings from Clarabridge totaled to $55 million in 2021, contributing a positive result to its overall profitability. Clarabridge's growth is just the beginning of XM's portfolio expansion.
A Preview of XM's Full Suite of Offerings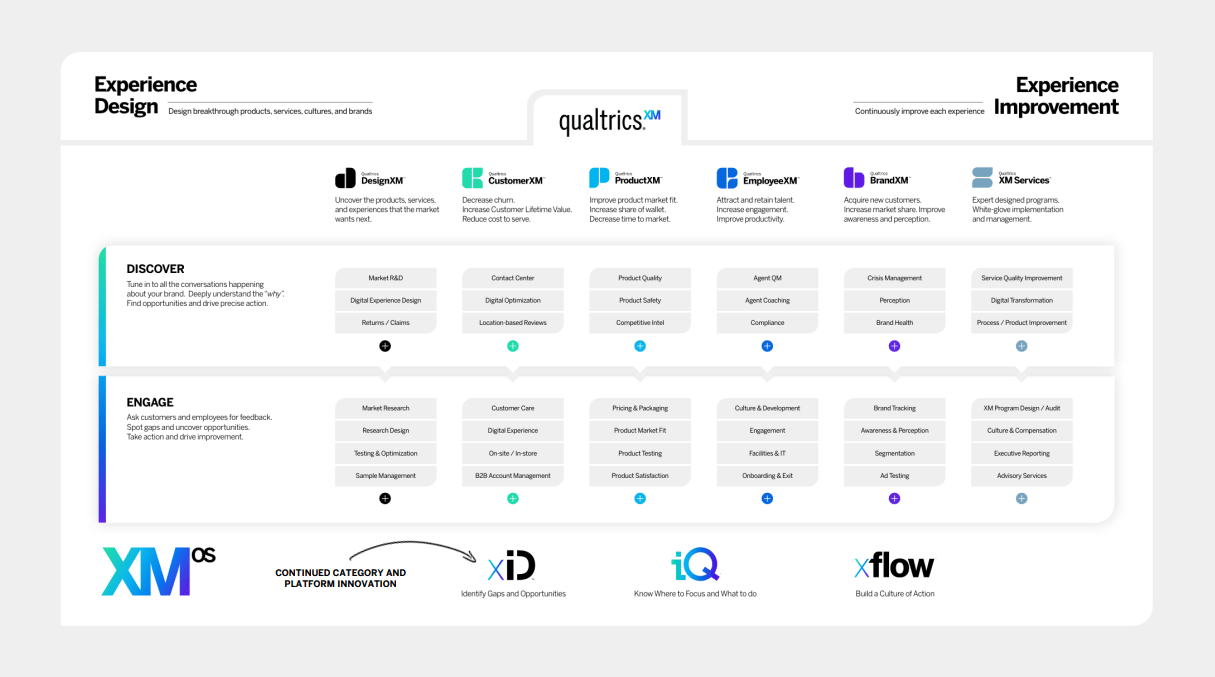 XM has launched a new suite of products called XM Discover, which the company believes will revolutionize the industry. According to management, the additions will enhance the data collection and analyze it with artificial intelligence and machine learning in order to improve engagement in the organization's four core experiences. XM enjoys a growing large customer and Net retention rate as shown in the image below.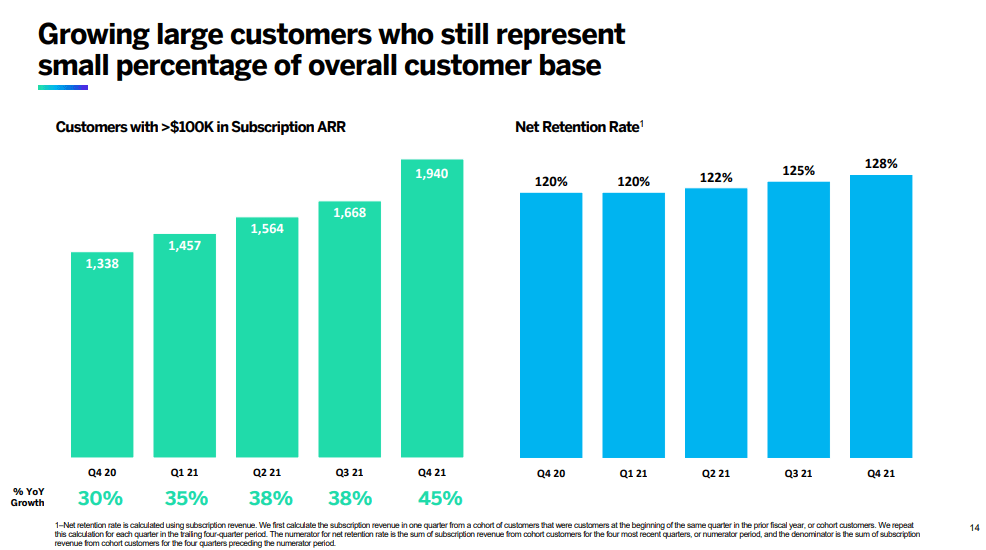 Despite costly acquisitions, XM improved its balance sheet. It managed to generate a record figure for its current ratio of 1.57x and remains a solid 0.13x debt to equity ratio. XM, in my opinion, remains a solid company despite its history of diluting its own shares, as it has no significant long-term debt on its balance sheet.
Fairly Valued Versus Peers

Anaplan, Inc. (PLAN), Dynatrace, Inc. (DT), Zendesk, Inc. (ZEN), HubSpot, Inc. (HUBS), Oracle Corporation (ORCL), Adobe Inc. (ADBE)
XM's trailing P/S ratio of 15.09x is cheaper when compared to its P/S ratio of 30.7x on its first trading day following its separation from SAP. However, as shown in the image above, it is relatively expensive compared to its peer, ORCL, bringing down the total peers' average to 12.91x. Oracle's CX Cloud and the Webex Experience of Cisco (NASDAQ:CSCO), which has a trailing P/S ratio of 4.51x better valuation than XM as of today, gives investors safer options in the customer experience management industry.
However, as an industry leader, XM stands to benefit from the growing global customer experience management market, which is expected to reach $27.12 billion in 2028, growing at a 17.5% compound annual growth rate between 2021 and 2028. While accounting for its historical P/S of 30.7x, in my opinion, an implied 20.78x P/S with an estimated revenue of $2,000 million in 2026 and a 10% discount rate, provides a conservative benchmark to arrive at a fair price of $45.23.
Challenging the $31 Zone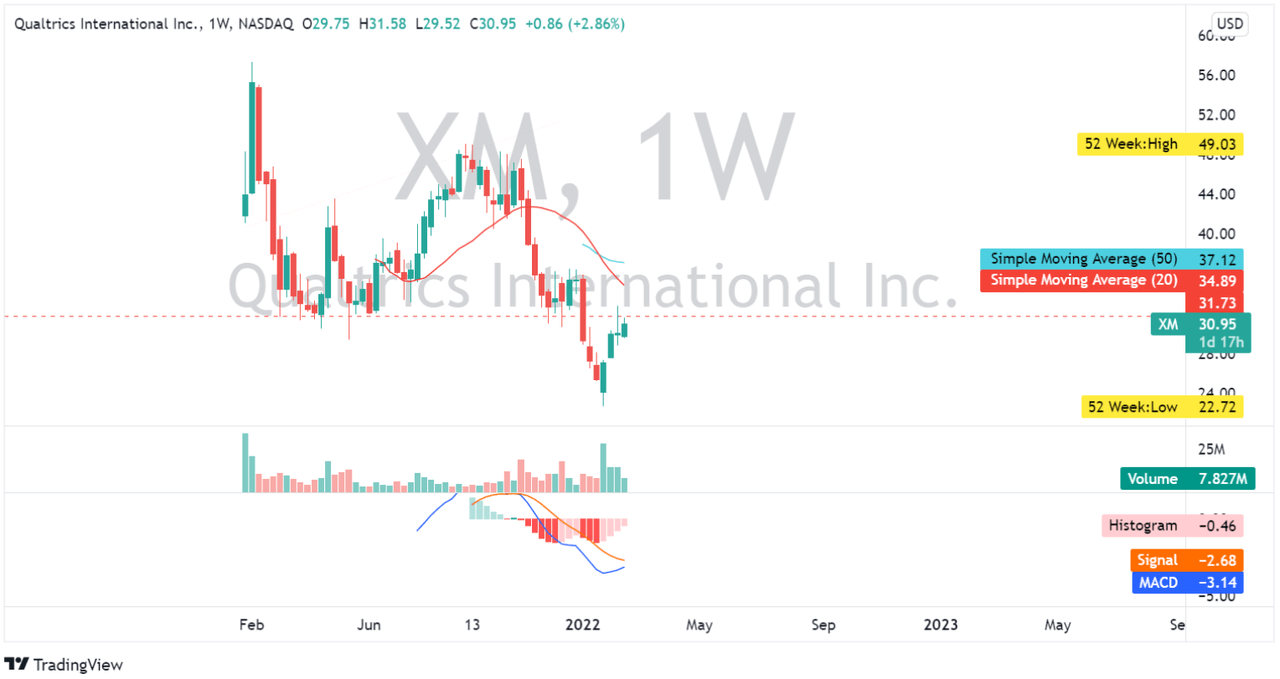 XM is near its strong psychological resistance zone of $31, implying a higher chance of getting rejected by the market. If there will be a pullback, above $22 or its 52-Week Low level is a good spot to enter at a potential support. Investigating its MACD indicator, we can see an improving sentiment and a potential bullish crossover in the next trading week.
Final Thoughts: Follow the Insider

XM enjoys a very positive insider trading, as shown in the image above. In my opinion, this negates a bearish sentiment from its slowing gross margin.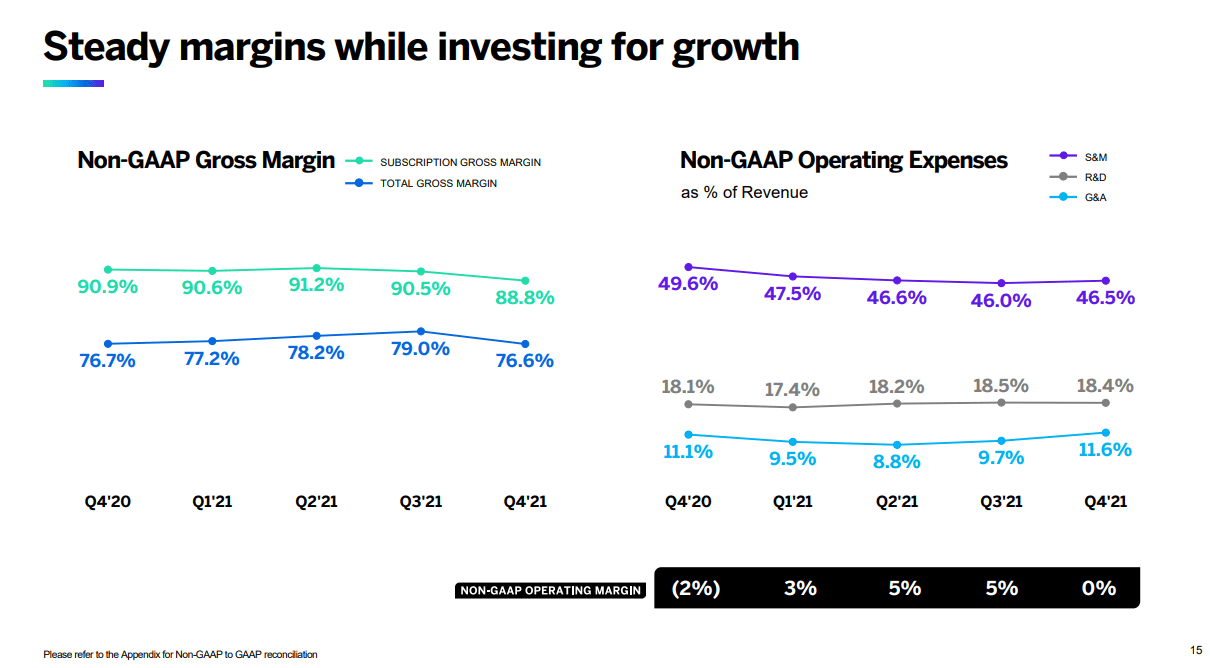 By looking at the trend alone, it appears as though XM's growth is slowing, but management believes this is a temporary blip and the decline is entirely due to the Clarabridge acquisition. According to the management, they recognized all of the expenses but they did not recognize all of its revenue, and that is why it will definitely affect today's 2021 performance. Additionally, XM's improving operation across all industries especially in the Healthcare sector is one of its key growth drivers. On top of that is their growing presence globally, as illustrated in the image below.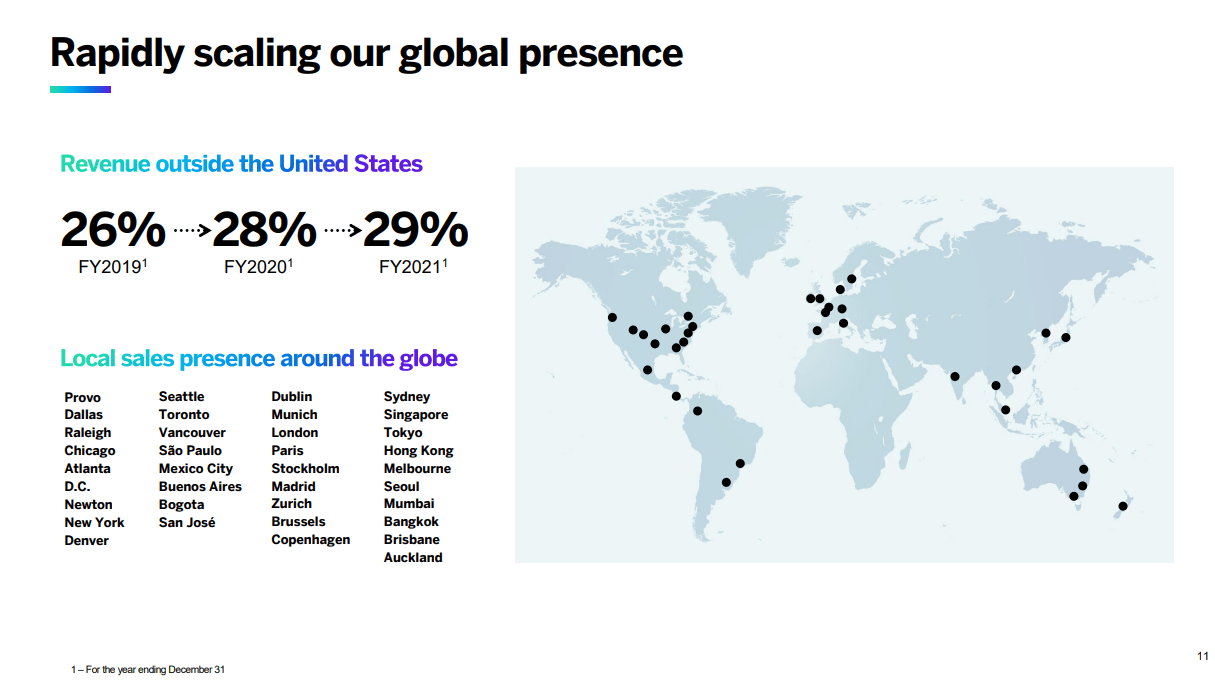 Finally, XM has seen tremendous growth in its integrations and partnerships such as those with Salesforce, ServiceNow, and Zendesk, which have increased threefold in the last year to 275 integrations. An improved XM outweighs the risk of being overvalued. Buy on its potential pullback.
Thank you for reading!