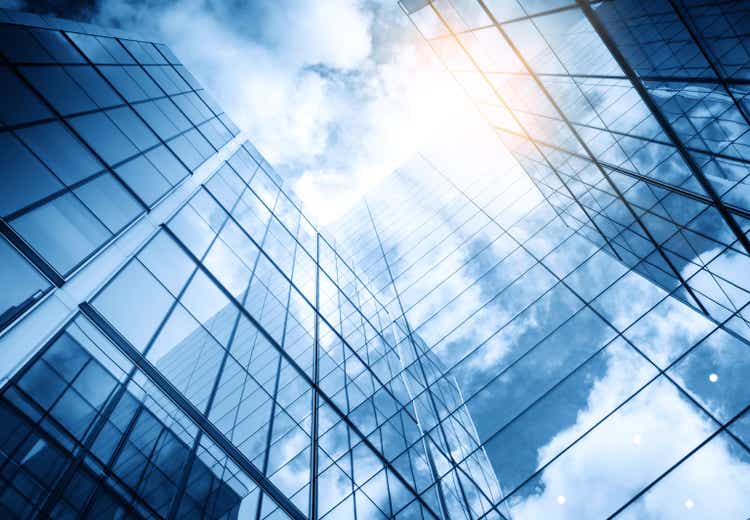 While doing my research for this article I was intrigued by a forecast regarding the 2022 construction industry that read, in part, "Riding the Construction Wave". Being a former surfer, I am easily attracted to waves in various forms, including those of the statistical variety. And as a surfer I understand the physics of waves to some degree, that they typically arrive in "sets", often with lulls between those set waves that can appear to trick you into thinking that the biggest waves are done, before a huge new wave arrives to catch you inside where you can get trashed by the pounding surf.
I like this analogy for the construction industry because the pandemic that began in 2020 caught many industries by surprise and a lot of wipeouts occurred. But now that the worst is over (apparently), and the COVID pandemic is becoming more endemic in nature, the next set of waves is due to arrive.
According to some of the forecasts that I am reading, several pertinent points to be considered for those businesses that are likely to ride the wave of new construction in 2022 include:
Minimize impacts of supply chain issues and labor shortages that have increased costs and created opportunities for those businesses that are nimbler than the competition.
Using alternative materials in new construction.
Utilizing technology tools to their advantage.
Minimizing risks from another unexpected downturn while taking advantage of the infrastructure bill and the continued ramping up of new construction - riding the bigger waves.
The forecast from privately owned HUB International states:
The prize ahead, of course, is the red-hot North American construction market, which could get even hotter when taking into account the U.S. infrastructure bill. That makes resilience - in managing supply chain risk and labor shortages - perhaps the most important issue for the construction industry in 2022.
One company that can help with supply chain issues is Hub Group (HUBG), but that will be the subject of a separate article. This article is discussing the merits of Tecnoglass, Inc. (NYSE:TGLS), a vertically integrated glass company that is based in Colombia and was the target of short seller Hindenburg research, back in December 2021. Despite the claims made in the short report, it is my belief that TGLS is well positioned to ride the wave of new construction that is coming. TGLS is trading at a low market price that is likely to soar once investors realize that the growth potential and company financial position is positive.
Although the short report was very detailed and had the impact of an immediate hit on the company share price (wipeout!) of about -40%, TGLS issued an updated financial forecast the following day, wherein they disputed the report as including inaccurate statements and groundless claims for the sole purpose of driving down the share price.
It remains to be seen whether the claims were true as TGLS has not yet reported Q4 2021 earnings, as of February 22, 2022. The company is expected to report Q4 earnings on March 3 with analysts' estimates of $0.41 per share, which equates to a forward P/E ratio of ~13 based on the 2/18 closing price of $20.34.
In the 2.5 months since the short report was issued, shares have traded mostly sideways near the $20 mark and short interest has dropped to about 7%.
Although TGLS is based on Colombia, more than 90% of revenues come from US-based construction projects. This is the company profile:
Tecnoglass Inc. is a leading producer of architectural glass, windows, and associated aluminum products serving the multi-family, single-family and commercial end markets. Tecnoglass is the second largest glass fabricator serving the U.S. and the #1 architectural glass transformation company in Latin America. Located in Barranquilla, Colombia, the Company's 2.7 million square foot, vertically-integrated and state- of-the-art manufacturing complex provides efficient access to over 1,000 global customers, with the U.S. accounting for more than 90% of revenues.
Florida Forecast
The hottest housing markets in the US currently are in Florida and other sunbelt states, where glass is a very important component of new construction, especially in high rise condos, offices, and apartment buildings, etc. Another housing market forecast that backs up that assertion is from this blog:
While all of the country's 50 largest markets are expected to grow strongly in 2022, and sellers nationwide should expect to remain in the driver's seat, there can be only one Number One - and Zillow expects Tampa to top the list, followed by a slew of reasonably priced and rapidly growing Sun Belt markets.

Jacksonville, Raleigh, San Antonio, and Charlotte round out the top five hottest markets for 2022, each bolstered by a mix of strong anticipated house value increase, robust economic fundamentals such as high employment growth, low inventory, and a plentiful pool of probable purchasers.
The low inventory component of the forecast is another ongoing trend that has been persistent since the start of 2020 and has yet to be addressed. The demand for new construction remains strong and TGLS appears well positioned to take advantage of the supply chain constraints with their vertically integrated operations and innovative product offerings. Some of the company highlights from the November 2021 investor presentation illustrate their advantages: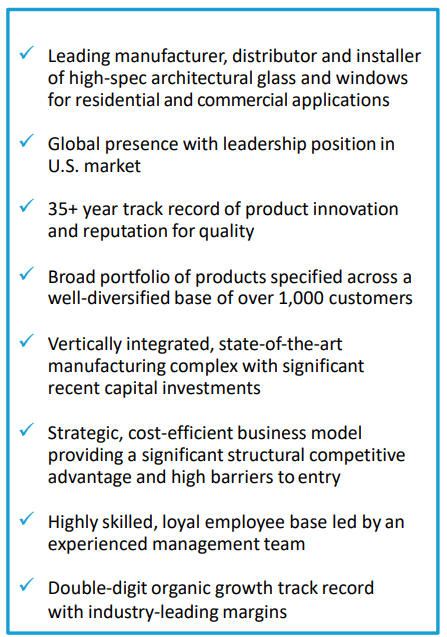 What about the Hindenburg report?
Most of the accusations in the Hindenburg short report were based on previous familial relationships and nefarious accusations of Colombian cartel connections. Several of those accusations suggest favorable treatment from cousins or nephews of the Daes brothers, CEO Jose Manuel, and COO Christian Daes. Those relationships may or may not have contributed to the successful growth of the company from around 2012 to 2019. Whether those relationships should have been disclosed prior to merger and acquisition related activity is questionable and possibly illegal but are really in the past at this point and not likely to affect company financials going forward, in my opinion.
The following statement summarizes the conclusion of the Hindenburg report:
All told, we have no faith in the company's financials given management's background and the irregularities we have uncovered. We encourage its auditor to do a full review of its customer transactions and outstanding balances.
According to the company Investor FAQ page, the independent auditor is PriceWaterhouseCoopers. As a respected and global auditing firm with a solid reputation, I would expect that PWC would have flagged anything inappropriate in the company financials by now if there was any impropriety.
The latest 10-Q report was for the quarter ended September 30, 2021. The management commentary summarizes some of the competitive advantages that have been realized from the growth in the Florida market during the past several years and with the acquisition of two companies during that time, ESW and GM&P.
We have a strong presence in the Florida market, which represents a substantial portion of our revenue stream and backlog. Our success in Florida has primarily been achieved through sustained organic growth, with further penetration now taking place into other highly populated areas of the United States. As part of our strategy to become a fully vertically integrated company, we have supplemented our organic growth with some acquisitions that have allowed us added control over our supply chain allowed for further vertical integration of our business and will act as a platform for our future expansion in the United States.

In 2016, we completed the acquisition of ESW, which gave us control over the distribution of products into the United States from our manufacturing facilities in Colombia. In March 2017, we completed the acquisition of GM&P, a consulting and glazing installation business that was previously our largest installation customer.
I see nothing too unusual or immediate cause for concern in the financial statements (unaudited) from the 10-Q:
Net income increased from $5.6M in September 2020 to $48.5M in 2021. Long term debt was also paid down from the previous year from $222M to $189M.
The company has a published Code of Conduct and Corporate Governance Guidelines that were initially established in 2017 and clearly outline the governance policies for all to see. If there are any corporate shenanigans going on that have yet to be uncovered during an audit, or based on employee complaints, that news has not been reported.
Analysts' Ratings For TGLS Stock
Wall St analysts give the stock a Strong Buy rating as shown on SA:
These ratings have only improved in the past 6 months, despite the December price plummet.
Risks and Rewards
Obviously, there is some risk associated with the possibility that some of the accusations uncovered in the short report back in December have some merit, however, there is nothing in the company financials or presentation materials that would suggest current impropriety. Perhaps, in the past the Daes brothers did take advantage of family connections to grow the business. If regulators and compliance officials saw anything illegal or inappropriate it seems that some flags would have been raised before now. The short report did have the desired effect of dropping the share price substantially, so it was successful in that regard.
My opinion of TGLS is that the growth is likely to continue, and probably even increase as the next wave of construction activity ramps up in the US, and in Florida in particular. With TGLS recognized as one of the largest glass suppliers in the US and a growing market in Latin America, the stock is poised to take off after the next earnings report. I am a buyer of the stock at a price under $20.