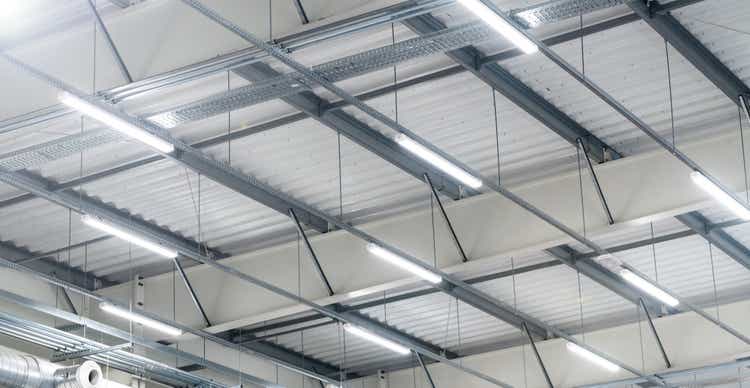 We wrote about Orion Energy Systems (NASDAQ:OESX) back in November when it was clear that the company continued to be out of favor with the market. Unfortunately, for long holders, nothing has really changed over the past three months as the stock continues to make lower lows. In fact, Orion's market cap has fallen by over 20% since we penned that November piece. As we can see below, shares continue to trade well below their 10-day moving average and have actually broken below their January lows. Suffice it to say, the clear message is to stay out of Orion for now until shares can confirm a hard bottom in earnest.
Obviously, the downside of waiting for a convincing swing is that we will need to give up some opportunity cost. For example, many traders/investors by law do not put capital to work until the respective stock is trading above its 200-day moving average. Orion's 200-day moving average currently stands at $4.40 per share which is a 52% increase over the current share price ($2.89). From our perspective, we do not foresee having to wait for this resistance point to be taken before going long out for the following reasons.
Orion's short interest comes in at 1.7% at present. While it has increased slightly in recent reports, the stock despite its abysmal 12-month performance has not attracted the attention of a significant number of short-sellers thus far.
The last two transactions among insiders have been purchased above the $3.50 level. Insiders may have many reasons to sell their stock but purchases invariably mean they believe the stock is undervalued. Suffice it to say, we prefer to align our investments with what insiders are doing and even better when it is the CEO which it indeed was with those purchases in November of last year.
From a valuation standpoint, Orion trades with a GAAP earnings multiple of 3.1, a book multiple of 1.4, a sales multiple of 0.7, and a cash flow multiple of 9.3. These multiples trade at a significant discount compared to the industry and also obviously to Orion's historic averages. The encouraging trend here for value investors is that Orion remains profitable. In fact, its trailing EBIT number of approximately $13 million is on a par with what the company earned in fiscal 2020 and gross margins continue to improve.
Suffice it to say, we are dealing with a company that continues to be cash flow positive which is precisely what we want. Why? Because, irrespective of the share price, management continues to have the wherewithal to keep investing behind the company. We saw this once more with respect to the recent acquisition which will immediately be accretive to the company's sales. Suffice it to say, management continues to execute. Despite the sustained lower lows, for example, which we have seen over the past 12 months, book value has almost doubled from $36 million in Q3 in fiscal 2021 to $66 million at the end of the most recent third quarter.
Therefore, we wouldn't be reading much into the drop in sales in the recent third quarter but more so the expectations going forward. Due to being up against a very tough comparable, sales dropped close to $14 million in Q3 compared to the same period of 12 months prior. However, with gross margins increasing and with a track record of bottom-line profitability, what we are focused on is that top-line growth. Over the first three quarters, for example, of this present fiscal year, sales have increased more than 25%. This means if sales meet consensus in the fourth quarter, the full-year fiscal number should come in at approximately $130 million.
With revenues expected to climb by well over 15% in fiscal 2023, we should see a marked improvement in bottom-line profitability going forward due to margin expansion. Market tailwinds discussed in previous commentary such as the sustained pressure on firms to reduce their carbon footprint as well the fact that Orion is predominantly a US-based manufacturer (more inventory control in the event of heightened supply chain issues) should continue to power the company forward.
Furthermore, the servicing side of the business is where margins can really ignite to the upside going forward. In fact, if attrition rates for maintenance contracts are very attractive, Orion always has the option of charging slightly less on the front-end in order to gain more share and margin on the back-end. To this effect, it will be interesting to see how the servicing side of the business plays out in fiscal 2023.
Therefore to sum up, although Orion remains very much out of favor with the market, the company remains profitable and book value continues to grow. Furthermore, the company's strong liquidity and zero debt outstanding ensure that the firm can continue to invest aggressively in its future. We look forward to continued coverage.