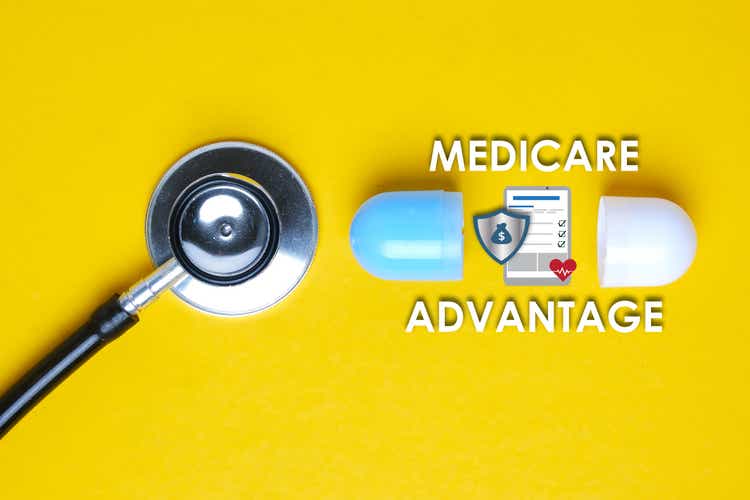 Investment Thesis
Clover Health (NASDAQ:CLOV) shares spiked up today (Thursday) on good Q4 performance and promising 2022 guidance. The fledgling insurance company doubled its revenue last quarter and demonstrated improving margins, assuaging some fears over its business model. Medical Cost Ratio, "MCR," an industry-standard profitability measure, improved 6.5% compared to one year ago, and management expects it to fall between 95% and 99% this year, translating to profitable core operations.
The previous articles noted that the investor community's skepticism over CLOV's business model was the primary factor suppressing the stock. Investors feared that management, together with SPAC promoter Chamath Palihapitiya, would operate on prolonged periods of unprofitability, similar to many tech companies, after marketing CLOV as a tech insurance disruptor. Management realized that investors' patience has limits after shares depreciated 90% from June peaks, perhaps facilitating operating tweaks to reach profitability as mirrored in the 2022 guidance.
I remain bullish on CLOV given its low price multiples, high growth and improving profitability.
Revenue Trends
Changing demographic trends were perceived critical to CLOV's investment proposition, which offers Medicare Advantage "MA," a CMS-sponsored Medicare for the elderly. Estimates point out that 365,000 US citizens reach the age of 65 every year, the eligibility age for Medicare. However, CLOV's success in capturing market share has been dismal, raising concerns over the competitiveness of its plan and perhaps business model. In the previous articles, I noted that CLOV could tweak its insurance plans and operations if it finds them unprofitable, learning as it goes. For example, CLOV can change its plan prices and services every year before November - December enrollment season. Market forces are the primary judge of any changes in plan offering, with a minor influence from the CMS payment structure designed to encourage lower prices and better service. MA enrollees demonstrate loyalty and rarely switch providers, avoiding the hassle of comparing multiple, complicated plans.
CLOV added 10,000 MA enrollees last year, a small figure compared to the market size. Total life covered now stands around 68,000. The company expects MA members to increase 26% to 27% in 2022, representing 16,000 to 17,000 new enrollees, more than last year, but still an achievable target, given management expansion plans in Georgia, Alabama, Texas, and new counties in its turf, New Jersey.
Direct Contracting is currently the propeller of revenue growth. The company expects its DC members to increase by 150%, from 63,000 to 160,000 - 165,000.
Profitability Trends
CLOV Q4 revenue came better than expected, and more importantly, the company improved MCR and profitability guidance. The pandemic clouded the picture of CLOV profitability, causing volatile MCR, with lockdowns driving high profitability, followed by higher expenses from the pent up demand as patients finally make physician's visits postponed during the pandemic. During Q4, MCR decreased from 109.3% to 102.8%, assuaging fears that CLOV is selling plans at a loss to attract customers. 2022 guidance also came encouraging, and for the first time, management expects a full-year profitable MCR (95% - 99%).
Last quarter, the company also earned half a star from CMS star rating, part of the Federal institution's incentives for insurers to improve service. CMS's stars have reputational and monetary benefits. The higher the star rating, the more encouraged enrollees to participate in the plan and the higher CMS payments.
Another long-term factor supporting CLOV's investment proposition is the CMS's move to alleviate healthcare inequities against marginalized groups. The CMS created Health Equity Summary Score "HESS," which incorporates accessibility and social equity elements. However, adding the index to CMS's payment system is a political issue and requires new laws by Congress. President Biden failed to incorporate the HESS score in CMS's payment structure in his budget and infrastructure plans, despite Democratic Party dominance in the Lower House of Congress.
Valuation
CLOV experienced volatile price swings, fuelled by meme-trades on one hand and short institutional investors on the other. Investors saw the recent public offering last November as a no-confidence vote on behalf of management despite its strategic benefits, discussed in the previous article.
The price plummeted as doubts around the validity of the business model surfaced, with prices now trading below peers multiples, despite its above-average growth. Profitability remains work in progress, but if management's guidance is accurate, CLOV offers an attractive risk/reward opportunity in the MA market.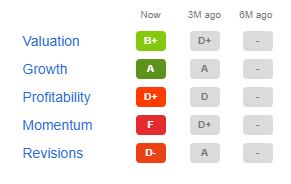 Summary
Given CLOV's low revenue base, small changes can lead to high percentage growth rates. High growth rates in the short run, combined with long-term demographic tailwinds, offer an attractive risk/reward proposition, especially given the company's low valuation.
COVID disruptions clouded the profitability margin figures, raising concerns over the company's business model pushing shares lower. Q4 earnings release carries some evidence that CLOV's profitability issues were temporary. CLOV's promising 2022 guidance, supported by actual Q4 improving metrics, can be seen as a catalyst for a stock trend reversal, mirrored in 15% share price increase at the time of this writing.
MCR declined 6.5%, verifying management's strategy and benefits of its Clover Assistant "CA," the insurer's software designed to increase enrolees' risk factor, which factors in CMS payment model. By offering medical treatment suggestions, CA can also lead to better health outcomes.
The company has zero debt and will likely continue relying on equity capital, diluting shares. However, dilution expectations are now limited to a year or two, given the good guidance.
Net loss as a percentage of revenue declined during Q4, showing operating improvements, assuaging fears that management was clueless (yes, that was a risk). CLOV Medicare Advantage "MA" members increased 17.3%, above the industry average, and consistent with its historical growth rates in previous periods. However, one would think that given the low base, CLOV would grow faster, but this isn't happening.
The company compensated for modest core operation growth with a side gig from the Centre of Medicare and Medicaid "CMS", which is testing a pilot DC program with a number of insurance companies, including CLOV, whose DC members is expected to increase from 58,000 to 160,000-165,000 this year.