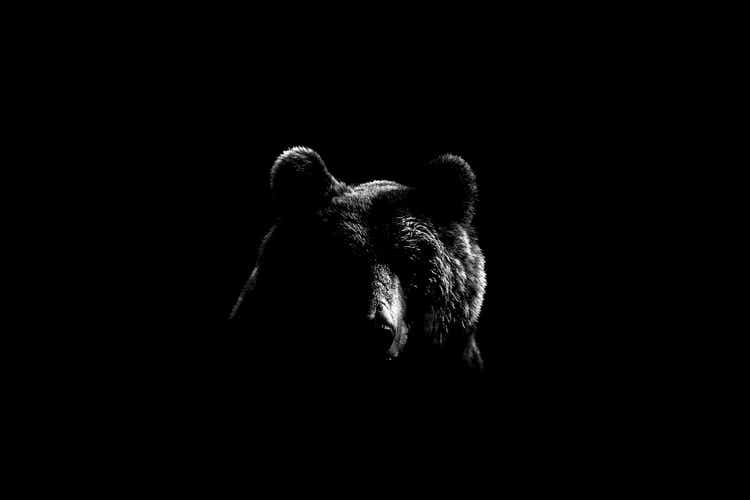 Investment thesis
In 2021, I wrote bearish SA articles on more than 30 OTC companies that seemed to have attracted significant retail investor interest and one of them was Camber Energy (NYSE: NYSE:CEI). My last article on the latter came out in December, and I think it's a good time to revisit this company considering that a lot has happened since then.
Camber's main subsidiary has announced several acquisitions over the past few months and the company's market valuation has almost doubled over the past week, likely due to renewed retail investor interest. Unfortunately, Camber Energy still hasn't released financials for the past several quarters and it seems that stock dilution is likely to remain high. Overall, I remain bearish, and I think that short-selling Camber Energy stock is a viable investment idea considering the short borrow fee rate stands at below 3% as of the time of writing. Let's review.
Overview of the latest developments
The latest available financial report for Camber Energy is for Q3 2020 and the company filed restated financials in November 2021 that were required to correct the previous characterization of the sale of the company's Series C preferred stock. However, CEO James Doris said in a February 5 vlog that this is still under review by the SEC.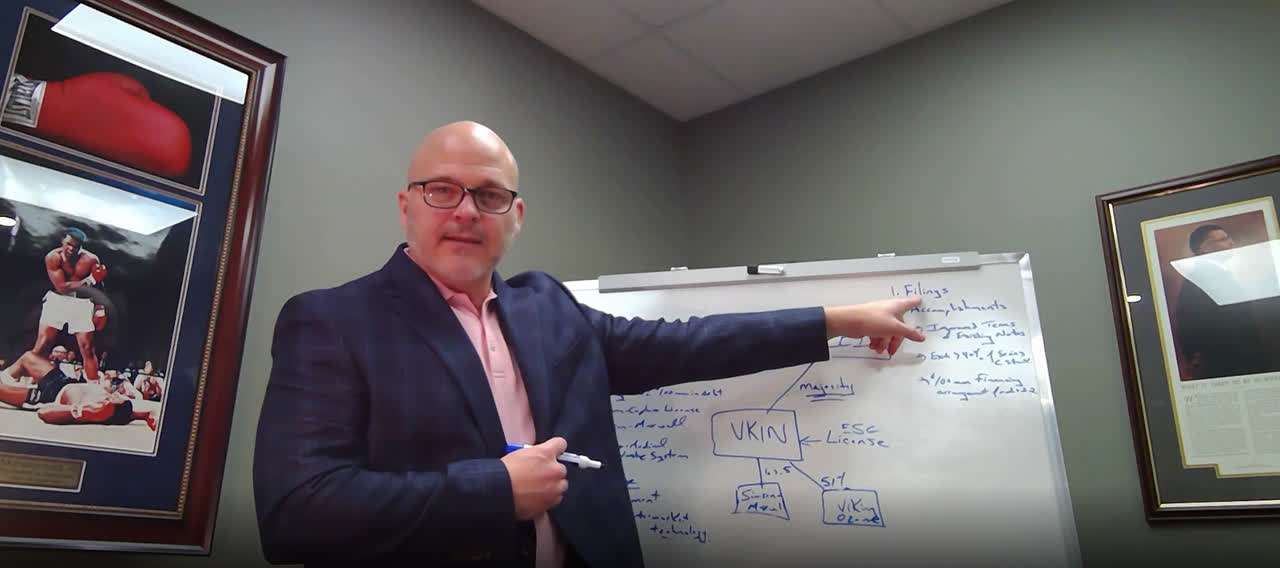 The issue with the financial accounts is that Camber Energy recorded Series C preferred shares as permanent equity, which the SEC didn't like. Those shares can be bought back by Camber or exchanged for common stock. They are convertible at a fixed $3.25 rate and then their owner is entitled to dividends as if the shares had been held to maturity.
Approval by the SEC is crucial so that Camber can release its financial results for the past several quarters and complete its merger with its majority-owned subsidiary Viking Energy (OTCQB:VKIN). Camber's stake in the latter is its main asset and the merger has been dragging on since February 2021. As I mentioned in my previous article on Camber, Viking should be left with $33.9 million in assets and $22.3 million in liabilities after transferring the majority of its oil and gas business in October since there was no cash payment and the consideration was the assumption of all of the rights and obligations by the buyer. Well, Doris said in the vlog that Viking reduced its debt by more than $100 million through the sale of divisions.
It seems that Viking is diversifying its operations as it announced several acquisitions in the recent past. In December, it said that it's buying a group of companies involved in the construction of a renewable diesel production plant in Reno, Nevada. The plant was 95% complete and it would be able to process around 43 million gallons per year. Viking is paying $8 million in cash plus an undisclosed amount of preferred shares that will have an annual dividend yield of 7.25%.
In January, Viking announced the purchase of a 51% interest in a company that has intellectual property rights to a medical and biohazard waste treatment system for up to $5 million in shares. I think it makes sense that Viking is paying with shares considering that it should be left with almost no cash reserves after the December acquisition.
In February, Viking bought 51% in companies that own the intellectual property associated with an electric transmission and distribution open conductor detection system. According to the company, the technology is designed to detect a break in a power line and immediately de-energize the line before it touches anything that can burn. The sum of the deal is $5 million in shares and can increase to $21 million depending on the revenues of the business.
In my view, it's too early to tell if these are good acquisitions but I'm skeptical due to the financial track record of Viking and Camber Energy.
Turning back to Camber Energy, one of the most significant developments for the company since the start of 2022 was that the company secured a $100 million investment from an accredited institutional investor. However, the investment is in the form of Series G redeemable convertible preferred shares, which have an annual dividend rate of 10%. This type of shares seems similar to the controversial Series C preferred shares as upon conversion their owner is entitled to a premium equal to the dividends those shares would have earned if they were held to maturity.
Considering Camber recently increased the number of common shares it can issue from 250 million to 1 billion, it seems that stock dilution is likely to continue at a high pace.

Yet, Camber Energy's market valuation almost doubled over the past week on heavy volume amid a lack of news.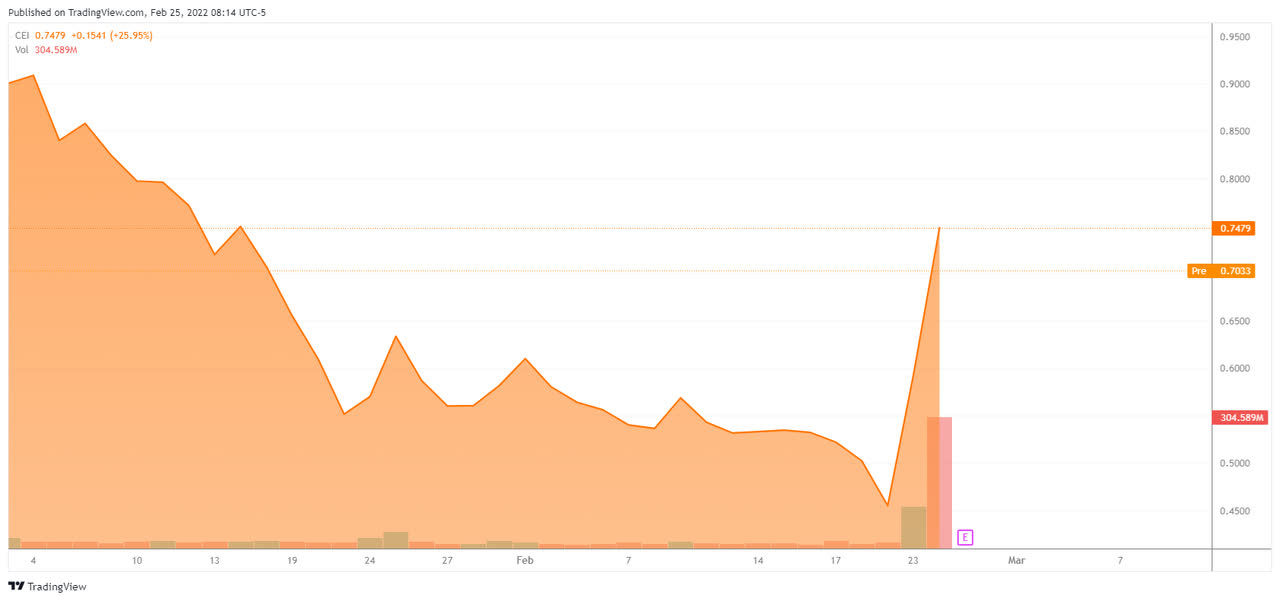 I think the main reason for the higher valuation is renewed retail investor interest as there are a large number of posts about the company on social media websites like Twitter, StockTwits, and Reddit. It even has its own subreddit at r/ CEI_stock with 10.2k members as of the time of writing. Note that Camber Energy isn't doing the promotion of its business or shares itself, but this is being done by a significant number of private investors and traders.
Investor takeaway
Camber Energy's main subsidiary has made several small acquisitions over the past few months but I'm skeptical about their future financial performance due to the unimpressive past of the company.
Camber Energy also announced a $100 million investment, but this is in the form of Series G redeemable convertible preferred shares, which seem highly dilutive just like the Series C preferred shares.
Overall, I continue to think that Camber Energy is significantly overvalued, and investors can take advantage of this by short-selling the shares. According to Fintel, the short borrow fee rate stands at 4.42% as of the time of writing.
Looking at the risks for the bear case and short selling, meme stocks and retail investor interest are difficult to predict so we could see another share price spike in the future without significant news.
There are also put options, but they look expensive at the moment.