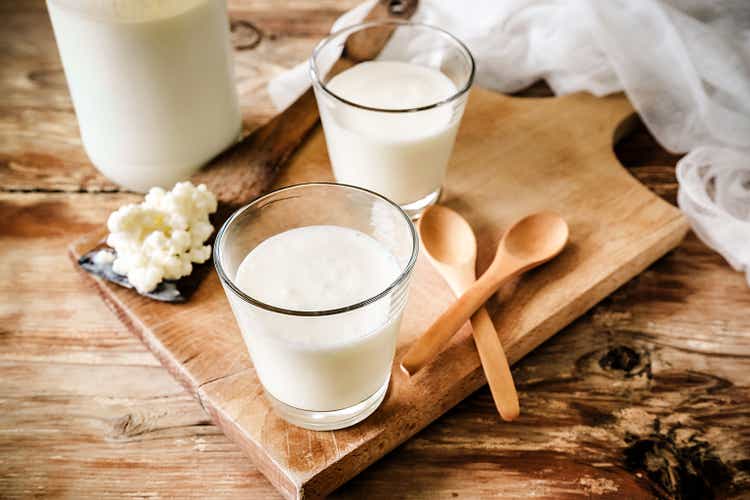 The Smolyanskys are a U.S. immigration success story. Ludmila and Michael Smolyansky immigrated to the U.S. from Ukraine in 1976 and started Lifeway in 1986. In 2002, daughter Julie Smolyansky became the CEO at age 27. Son Edward became the COO. While the business recently has improved, a family feud has become public as shown by two recent securities filings detailed below. Meanwhile the tragic war in their homeland must be weighing on all of them.
The Company
Lifeway Foods (NASDAQ:LWAY) is a food manufacturer based in Morton Grove, Illinois, just outside Chicago. Its primary product is Kefir, a fermented milk product similar to a liquid yogurt. Kefir is seen as a healthy food with low lactose and high in nutrients and probiotics. Lifeway pioneered its introduction and growth in the U.S. Kefir represented 82% of revenues in the most recent quarter. The company has tried with limited success to add other products over the years. Currently cheese is their second largest product at 11% if sales.
Lifeway has been criticized for excessive executive compensation. CEO Julie Smolyansky received total compensation of $2.3 million in 2020 and $1.5 million in 2019. Edward Smolyansky as COO received $1.1 million in 2020 and $1.5 million in 2019. Earnings totaled $3.2 million in 2020 and $0.5 million in 2019 indicating that compensation for those two exceeded earnings over that period.
The Filing
On February 25, 2022, Lifeway filed a 13D with the following announcement.
"On February 21, 2022, the Reporting Persons notified the Board of Directors of Lifeway Foods, Inc. (the " Company") of their belief that the Company should replace the Company's Chief Executive Officer, and commence an exploration of the Company's strategic alternatives."
The reporting persons were Ludmila and Edward Smolyansky and the CEO they want to replace is Julie Smolyansky.
The Players
Ludmila Smolyansky - As of the filing date, Ludmila owned 21.9% of Lifeway. Ludmila founded the company in 1986 with her husband Michael. Ludmila is the Chairperson of the company and mother of Edward and Julie. A consulting agreement she had with the company was terminated on December 28, 2021.
Edward Smolyansky - As of the filing date, Edward owned 13% of Lifeway. He owned another 3.2% in a family trust shared 50/50 with his sister Julie Smolyansky. Edward was ousted as the COO of Lifeway on January 4, 2022.
Julie Smolyansky - As of the last proxy statement dated September 1, 2021, Julie owned 13.2% of the company and the aforementioned interest in a family trust with Edward. Julie is the CEO.
Danone – Danone is a large French food company which owned 22.4% of Lifeway as of September 1, 2021. Danone has been an active acquirer in recent years.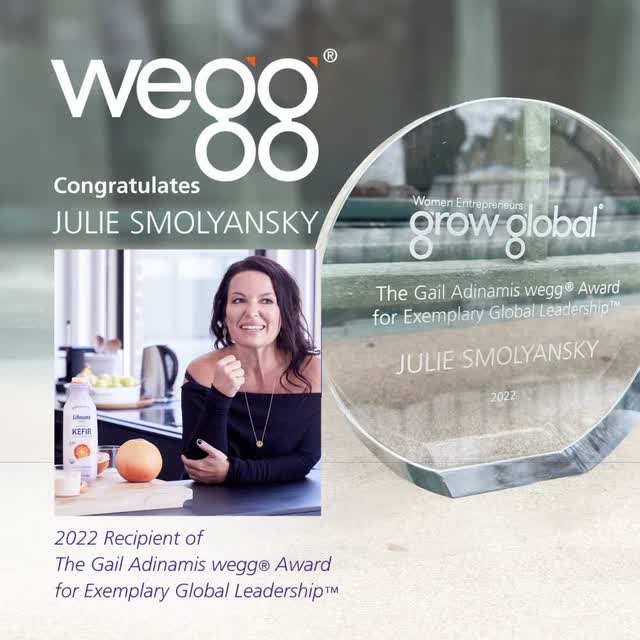 Is it for Sale?
I believe the February 25, 2022 13D effectively puts Lifeway up for sale. Two shareholders holding at least 34.9% of the shares announced they want the CEO removed and strategic alternatives pursued. Both are also directors. Danone is likely an interested party but there are sure to be many others. Since this is essentially a one product company, there are few strategic alternatives other than the sale of the company.
Ludmila, who is 71, is the largest shareholder of the three Smolyansky's. She has sold 640,338 shares since December 2020. That was 16% of her position. She is a confirmed seller and would likely favor the premium from the sale of the company to slowly selling at market value.
For these reasons, I believe the company is for sale, though it is possible things could end with the appointment of a new CEO.
Financials
Operating results over the last 5 years is summarized below.

As shown above, Lifeway has struggled with declining revenues and close to breakeven earnings in recent years. Things started to pick up in 2020 and improved further in 2021. However, the 2021 third quarter EPS was only $0.03. This was due to unfavorable milk prices and a higher marketing expense.
I estimate that there was $2 million in excess executive compensation in 2020, plus $1.0 million in consulting fees paid to Chairperson Ludmila Smolyansky. The latter fee was recently terminated. EPS in 2020 excluding excess compensation is about $0.39. Earnings would likely been significantly higher in most periods with a normal level of executive compensation.
The balance sheet is in good shape. Tangible net worth was $30 million on September 30, 2021. Cash at $10 million exceeded interest bearing debt of $7 million on that date.
New Products
Lifeway continues trying to expand beyond kefir.
On August 18, 2021, Lifeway acquired GlenOaks Farms, Inc., a probiotic drinkable yogurt brand founded in 1984. The all-cash transaction is for certain GlenOaks Farms assets with a purchase price of $5.8 million. GlenOaks Farms' unaudited annual gross sales in 2020 was approximately $6.9 million.
In September, 2021, Lifeway introduced a new product line for oat milk.
Valuation If Sold
Here are some recent mergers in the food industry I was able to find.

Lifeway is in a growing category due to increased health awareness. It has had revenue growth of 10-15% each of the last two years. That compares it favorably to Sanderson Farms and Tropicana. I do not know the sales growth of the other two. Tropicana got a big price to sales number despite declining revenues, probably due to a large profit margin. Sanderson's revenues and earnings are heavily influenced by commodity prices and investors prefer more stability.
Lifeway would be an easy fit into a much larger food company. There would be large synergies in addition to eliminating excess executive compensation. EBITDA excluding executive compensation is probably running $11 - $13 million per year.
Based on the comparables, I believe Lifeway could be sold for 1.1x to 1.5x revenues or about $132 million to $175 million. With 15.4 million shares outstanding, that is $8.57 to $12.66 per share. The stock closed at $5.50 on February 25, 2022.
Going Forward
The other two options besides a sale are to keep Julie Smolyansky as CEO or bring someone in as a replacement. I think it is likely Julie will be removed as in addition to the family feud, she has been criticized in recent years for poor performance and excessive pay. To be fair, she did increase revenues from $12 million to about $120 million over the past 20 years. She wasn't the only one being highly paid as Ludmila had a consulting and royalty contract for $1.6 million per year. The consulting portion of $1.0 million was terminated last December.
A replacement could be a plus if it is from outside the company as that person would likely have experience in a larger operation. Julie, who became CEO at 27, has only known Lifeway.
Takeaway
A sale of the company or the replacement of the CEO are the most likely outcomes. A sale would be the best outcome for investors. The chairperson and largest individual shareholder has been heavily selling over the past year already. A company sale if it occurred would likely be well above the current stock price. There is no guaranty that will happen, but a new CEO with the proper experience could be a catalyst too. If you are comfortable speculating on mergers or management change Lifeway is worth an investment at the current price of $5.50.
Note there is not a lot of immediate downside as the stock is only trading about 10% above where it has averaged in recent months. Also, the company has revenue momentum as a standalone with new revenues coming from a recent acquisition and potentially a new product.