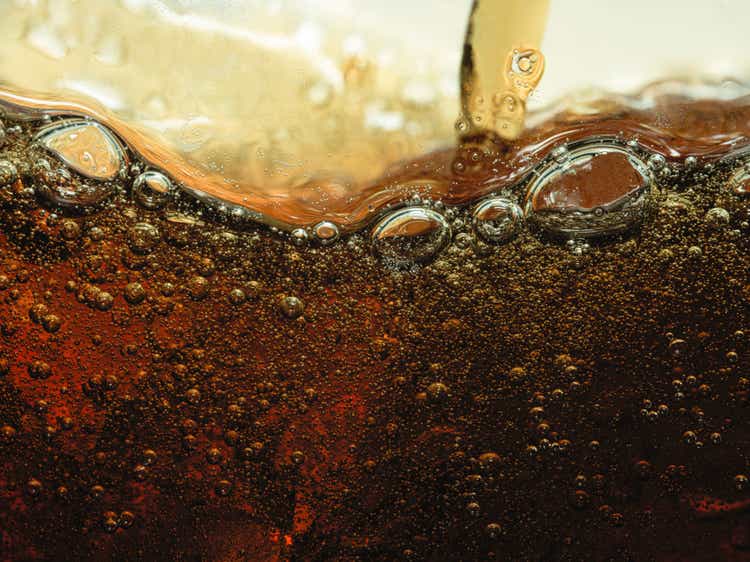 Starting in January, the markets started to realign risk due to the upcoming Fed rate hikes. The situation in Ukraine has contributed to the realignment towards larger, more mature, and safe companies. Pepsi (NASDAQ:PEP) is a consumer defensive company that fits into this strategy.
Investment thesis: With a strong macro-economic backdrop and solid fundamentals, Pepsi (PEP) is a buy.
Pepsi (PEP) is one of the world's largest beverage and snack companies.
PepsiCo, Inc. operates as a food and beverage company worldwide. The company operates through seven segments: Frito-Lay North America; Quaker Foods North America; PepsiCo Beverages North America; Latin America; Europe; Africa, Middle East and South Asia; and Asia Pacific, Australia and New Zealand and China Region. It offers branded dips, cheese-flavored snacks, and tortillas, as well as corn, potato, and tortilla chips; cereals, rice, pasta, mixes and syrups, granola bars, grits, oatmeal, rice cakes, simply granola, and side dishes; beverage concentrates, fountain syrups, and finished goods; ready-to-drink tea, coffee, and juices; and dairy products.
It's the second-largest non-alcoholic beverage company according to the Finviz.com website.
The economic backdrop for this company is still positive.
The total number of establishment jobs (left) continues to grow which has led to a declining and very low unemployment rate (right).
A strong jobs market causes rising wages. Total income less transfer payments (left) is at high levels while the Y/Y percentage change in hourly earnings (right) is growing at a brisk clip.
As a result, sales at general merchandise stores (where Pepsi products are sold) are at a 5-year high.
The company's financials couldn't be better:
After stalling revenue growth between 2012-2017, sales picked up and have been growing for the last few years.
The company's gross, operating, and net margins have been very consistent. This is a sign of what I call a "self-running" company, which means that the internal operations are very well-managed and stable.
Pepsi is a dividend aristocrat -- it has raised its dividend in each of the last 49 years (it is currently yielding 2.65%). That means it's going to understandably attract a large number of safety-oriented investors who will want to know that the dividend payment is safe.
The second row shows the amount of cash the company has remaining after paying for investments. That number has been positive in all but one of the last 10 years. The fifth row shows the amount of cash left after the company pays for dividends. That number has been positive in seven of the last ten years. But remember --- Pepsi has vast financing capabilities and could draw on them if needed.
However, the bottom line subtracts dividend and interest payments from EBIT. That number has been positive in all of the last ten years.
In other words, the dividend is safe.
Finally, let's take a look at the charts.
Both the weekly (left) and daily (right) charts show the stock is in an uptrend. Prices peaked in January and have been trending lower since.
Pepsi has rock-solid fundamentals and a good chart. It's also a consumer defensive issue with a 49-year history of raising its dividend. This one's a buy.