Eyenovia: I Can See You Better - Now
Summary
I will share a status report on events since my original article.
I will give my readers a rationale of what happened to cause the CRL delay with the FDA decision.
New information and an updated timeline will be shared.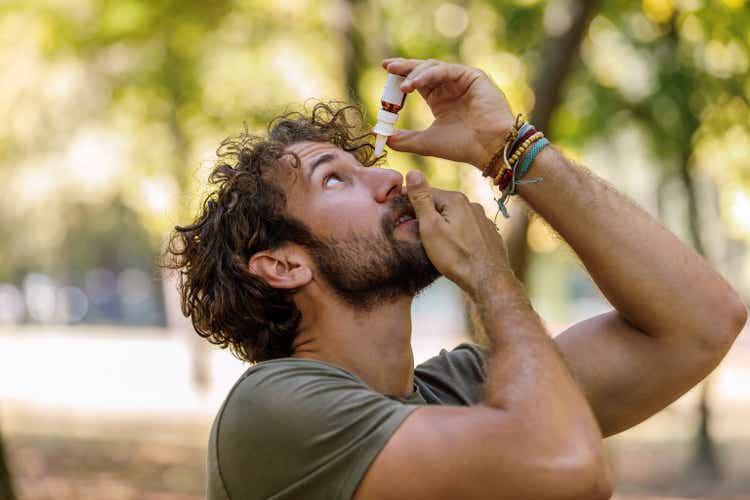 Making the above picture an obsolete example of how ophthalmic drugs will be dosed in the future is Eyenovia's (NASDAQ:EYEN) goal.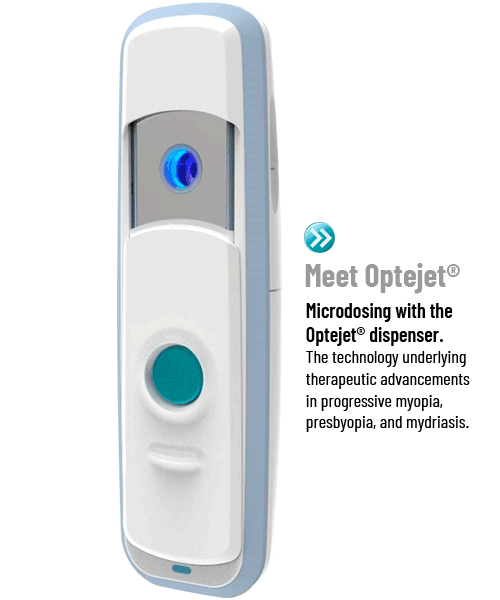 On October 21st, 2021, I shared with my SA readers an article about a biotech firm I thought offered an appealing investment opportunity — Eyenovia: Can You See Me Now? I had written this article due to the pending PDUFA date they had with the FDA on October 28th. This pivotal date of the 28th should have been the day Eyenovia obtained its first FDA-approved drug. Please note the name for this article is - I Can See You Better - Now.
What happened on October 28th, gives a concrete proof that one should never count their chicken flock until the eggs hatch. As for applying this adage to biotech firms, never think that investing in such and think something negative could not go wrong at the last minute or day. Until the FDA gives the final approval anything can happen. Anything! The slightest issue can send the related company's stock plummeting down. Leading up to the PDUFA date the stock was trading north of $6.00, plus having traded in the $7.00+ level in the preceding 52-week period.
I had opened my position in the stock in the mid-$5.00 level. At the end of the day of October 28th, 2020, the stock closed at $3.96. The catalyst for this precipitous drop was the result of the FDA sending a CRL requesting a resubmission of their product - not the expected approval letter for their drug. An approval letter equates to a joyous day for investors. A CRL equates to crying in your beer for investors – at least for me!
What Happened and Why?
When Eyenovia began the clinical trials that would give them the data the FDA needed for approval, their trial protocols followed the criteria that the FDA had in place at the time. However, when the October 28th PDUFA arrived the FDA informed Eyenovia their first-in-class proprietary micro-dose formulation of tropicamide and phenylephrine for in-office pupil dilation had been reclassified as a drug-device combination. Furthermore, the FDA now wanted another NDA filed with their agency where instead of having the drug data separated from the device data, they wanted relevant data being combined into one filing. But the FDA stipulated they had no issue with the drug data, it was only data for the device they wanted expanded information. The change of protocol was brought on by a court ruling involving another drug company and their NDA involving a drug and their delivery system.
This is a very confusing situation for the average investor, including me! This is my interpretation of what occurred all because of a court ruling that didn't involve Eyenovia as a defendant or claimant in the case. But due to the court ruling, the FDA is now requiring such drug-device submissions needing to follow the template for the filing protocol for such drug-device submissions. I hope that is perfectly clear for those pondering this situation. The company involved in this court decision is Genus Medical Technologies, whose product is unrelated to the ophthalmology drugs like Eyenovia's drugs. This is a link to the Genus v. FDA case. This will give pertinent information about the FDA making the change in how such drugs will be classified in the future.
The good news is that in the original clinical trials and the data collected, the data generated showed the drug was efficacious when dosed into the patient's eye for dilation purposes. Plus, we know the drug was dosed with the proprietary Optejet micro-dose array print (MAP™) device being used for the delivery of the efficacious drug used in the trial. Yet now we find Eyenovia must collect more data on the device and then use the "now" required template for submitting a drug-device product to the FDA.
Where Do We Stand Now in the Refiling Process With the FDA?
On February 8th, Eyenovia executives met with the FDA where they agreed on specific needs and criteria for acquiring and submitted what is hoped will be data that will secure the final approval from the FDA. The following taken from their press release highlights the needs and timeline expected from the company:
We had a very constructive meeting with the FDA and confirmed the additional non-clinical items to be addressed. We are in the process of conducting these requested validation studies and plan to resubmit our NDA in Q3 2022," stated Sean Ianchulev, CEO and CMO of Eyenovia. "Of note, now that our product candidates are classified as combination drug/device products, we will be taking advantage of this requested validation work to streamline development activities for our future programs. Sone such potential benefit is the potential to this device validation work in future regulatory applications, reducing the time and expense of repeating these tests for each program.
If there is a "silver lining" in this surprise delay for getting the FDA approval back in October, it is found in the last sentence of the above press release. This initial submission was for delivery of the eye dilution solution that is part of any eye examination in your optometrist visits. Looking at this as a single event, this isn't a large revenue-generating experience involved. However, when looked at on a worldwide basis and the millions needing their eyes dilated, just a fair capture of this market will create a nice foundational stream of constant revenue for the company.
The real key for Eyenovia's success is to be found in the current Phase III trials being conducted for the real money-making drug as stated recently by the CEO:
In parallel with these activities, our second Phase 3 VISION-2 clinical trial of MicroLine, our proprietary pilocarpine formulation for the temporary improvement in near vision in people with presbyopia, continues to enroll and we anticipate reporting results in the second quarter of this year. We believe the presbyopia market is a nearly $8 billion addressable market in the U.S. alone
Knowing the classification for the product being a medical-device submission, Eyenovia has a jumpstart in collecting this vitally needed information, now! Going forward there should be no problems related to the Optejet delivery system. The data from this Phase 3 clinical trial should be a major positive event for the stock, assuming the data meets the efficacy goals stated for the trial.
Eyenovia's Pipeline:
As mentioned, the dilation drug (MydCombi) is a nice drug due to its worldwide usage. However, it is the actual eye afflictions that are being addressed in their pipeline is where the major revenue stream has the potential for happening. The following is from Eyenovia's corporate webpage where they give background information on each of their current pipeline drugs being developed.
MydCombi-(Mydriasis):
MydCombi is our proprietary, first-in-class fixed combination microdose formulation of phenylephrine and tropicamide for mydriasis (pupil dilation). Eyenovia's delivery technology is intended to make this part of the exam both faster and more comfortable for patients, reducing the number of doses for dilation and potentially minimizing dose-related side effects. This anesthetic-free dilation is without overflow, so there is no need to wipe any excess drug that may fall out of the eye. MydCombi is delivered rapidly in a horizontal mist by the Optejet which by design has a shutter that opens and closes during dispensing to minimize the risk of cross-contamination.
MicroPine (Myopia):
MicroPine is our proprietary microdose formulation of low-dose atropine and product candidate for the prevention of progressive myopia (nearsightedness) in children. Moderate-to-severe myopia is associated with a lengthening of the eye. This can lead to significant stretching of tissues in the back-of-the eye causing permanent visual problems associated with retinal detachment, choroidal and retinal atrophy, and choroidal neovascularization. In the US alone, there are approximately 25 million children with myopia, with up to 3 million considered to be at risk for high myopia and many times more this number in Asia. Pathologic myopia is an important cause of vision loss worldwide, affecting 3% of the population.
MicroLine (Presbyopia):
On the presbyopia management horizon is pharmacologic treatment Miotic agents such as Pilocarpine are being studied to improve near vision blur from presbyopia. Pilocarpine has been demonstrated to constrict the pupil of the eye and create a "pinhole" effect that increases the depth of field. Like a pinhole camera, near and intermediate objects are brought into an expanded focus This pinhole approach has been successfully used with contact lenses and surgery. Now with a less invasive approach using MicroLine, Eyenovia looks towards an improved risk/benefit drug profile while providing on-demand near vision with its microdose drug.
Currently, Eyenovia has these three drugs in development, so one might ask what makes Eyenovia different in the marketplace. I will use my own experience from last week when I had my annual eye exam with my doctor. Assuming all such doctors use the same protocol, the initial part of the examination is done by trained technicians that put you through a battery of tests with various types of machines. Mine starts with me looking into a binocular-like machine and I'm asked to look at a building with a red roof. After moving to two or three more "machines" I'm ushered into an examination room where the technician/nurse assistant asked me to sit in the examination chair. Tells me to tilt my head back and then she holds an eyedropper over my eye and hopes the eye drop lands on the surface of my eye. However, she had first given me several tissues because in my case, most of the initial eye drop solution runs down my face, requiring another attempt for securing fully dilated eyes.
The need for dilating the eye is strictly a procedure done in the doctor's office. However, the other current drugs being developed are in advanced clinical trials they address major diseases of the eye. This requires the patient to self-dose or have assistance from someone constantly available—whether at home, work, or in school. The need for compliance is also critical and this happening is enhanced by the fact the Optejet device offers technology enhancements that will track and record the usage results for the patient. The standard delivery method for drugs being dosed into a patient's eye is the vintage old eyedroppers –newer drugs are more expensive and strict dosing complacency is required—eye droppers cannot assist in making this happen. Assuming current data found in completed Phase III trials using the Optejet, is confirmed to the satisfaction of the FDA, the advantage goes to Eyenovia's product.
Events That Have Occurred Since the October CRL From The FDA:
Since the October 2021 surprise from the FDA CRL announcement the following executives and one 10% holder insider have added to their ownership of Eyenovia stock.
10/25/2021—Stuart Grant: 33,806 @$4.00
10/26/2021 –Stuart Grant: 100,000 @$4.00
10/27/2021 –COO: 1,200 @$4.14
10/29/2021- Stuart/Grant: 400 @$3.74
10/29/2021 -Stuart Grant: 15,000 @$3.75
11/1/2021 –Director/Maher: 4,000 @$3.8286
11/3/2021 – CEO: 30,000 @$4.04
11/7/2021- Stuart Grant: 25,000 @$3.60
11/7/2021- Stuart Grant: 25,000 @$3.64
11/7/2021- Stuart Grant: 25,000 @$3.67
11/7/20/21- Stuart Grant: 25,000 @3.52
12/15/2021-Stuart Grant:100,000 @$3.45
2/17/2022- Stuart Grant: 36,030@$2.97
2/18/2022- Stuart Grant: 10,000@$2.85
2/22/2022-Stuart Grant: 42,000 @2.75
The CEO now owns 1,192,562 shares held directly, a trust, and a private equity fund.
Stuart M Grant is a private investor and holds a 10%+ stake in the company - 4,827,124 shares. As part of this total share count, 437,236 shares have been added since last October's CRL notification. Mr. Grant has a very impressive resume and an outstanding historical record in investing and philanthropy. There is no assurance that insider buying always works out for those adding more shares after an adverse event has negatively impacted the price of the shares. If my interpretation of the most unusual catalyst for this drop in share price proves to be the case, this proven astute investor has chosen to use his money to buy more shares. And I'm encouraged by his option to buy these additional shares. I certainly have taken advantage where I've added more shares since my initial purchase.
Caveats:
My overriding assumption in writing this article is that Eyenovia was caught up in a situation where, and rightly so, the FDA was forced to apply new guidelines for the salient features of their NDA being reviewed for final approval. Based on recent events, it appears that Eyenovia and the FDA have agreed on the course of action and what data will be required for resubmitting properly formatted NDA. Now we know that Eyenovia expects to have the new NDA ready for submission in the 3rdQ, 2022. This time frame indicates the previously announced refiling that could happen in early 2022, no longer applies.
This delay will prevent the company from generating any previously expected revenue from the MydCombi in 2022 and place it now into 2023 at the earliest. At the end of the 3rdQ-2021, the company had free cash and readily available assets of about $30 million. This was expected to be enough monetary resources that could fund them through 2022.
Eyenovia is a lean operation with only having a staff of 31 employees. It should be noted that MicroPine has been partnered with Bausch (BHC), one of the largest ophthalmic drug companies in the world. Bausch is underwriting the development cost for MicroPine, so this will help the durability of the financial position for the company. Having Bausch as your partner for this drug, in my opinion, adds creditability for the potential this product might have in the marketplace. I might also mention that Eyenovia already has a partner for the Asian market - China, Hong Kong, Macau and South Korea. The company is China-based, and its name is Arctic Vision.
This delay in getting their first FDA approval has probably increased the earlier need for raising more cash, With Phase III top-line data for MicroLine expected in mid-2022, I would not be surprised to see a secondary offering with new shares being sold. We can hope that the stock has recovered from the recent depressed levels as this will impact the number of shares that would be offered
My standard mantra related to investments in biotechs is simple - never be surprised for adverse events developing at the very end of the time you might think a clinical trial and the data being collected is going to be positive data and will solidify getting FDA approval for a drug.
Conclusion:
The CRL was a surprising development coming so late in the review process. The 30% drop in the share price from my entry-level was not something I expected. However, I've taken advantage of the lower prices where I've added 5x, my initial share count, thus joining some major and key investors who have added to their position. I have lowered by APS to approximately $3.80 a share. So, I'm still underwater with my investment. On top of the CRL surprise, the interim period to now has been brutal for the markets, especially when it comes to biotech shares, plus we have the disruption in Ukraine.
For those having an interest in investment in Eyenovia, I would currently only open a small position in the stock so you will have a reason to follow and track the coming events. We are a few months from the next potential catalyst (Phase III data), so in the interim, you might incrementally add to your position goal.
Good luck with your future investing! Use my article as a mere starting point for your personal due diligence that any investor should use before investing in a stock.
This article was written by
I'm retired from a near 40 year career in the publishing industry working with an international publishing company. I obtained the position of Vice President and I led the sales efforts in the two largest markets in the textbook industry -California and Texas. My investing experience is over a span of 40 years.Luckily with more winners than losers! My hobbies are traveling , reading good books(non-fiction)--and researching stocks that I have an interest. I teach a continuing education class at our local college each semester. I volunteer my time working in assisting several lawyers with their Child Protective Service cases.Drugs are destroying our society and family structure). Finally, I serve as a reviewer for a national literary prize given each year. No pay, but I get to keep the books and add to my ever growing library. Other than these activities---I'm just plain lazy!
Analyst's Disclosure: I/we have a beneficial long position in the shares of EYEN either through stock ownership, options, or other derivatives. I wrote this article myself, and it expresses my own opinions. I am not receiving compensation for it (other than from Seeking Alpha). I have no business relationship with any company whose stock is mentioned in this article.
Seeking Alpha's Disclosure: Past performance is no guarantee of future results. No recommendation or advice is being given as to whether any investment is suitable for a particular investor. Any views or opinions expressed above may not reflect those of Seeking Alpha as a whole. Seeking Alpha is not a licensed securities dealer, broker or US investment adviser or investment bank. Our analysts are third party authors that include both professional investors and individual investors who may not be licensed or certified by any institute or regulatory body.