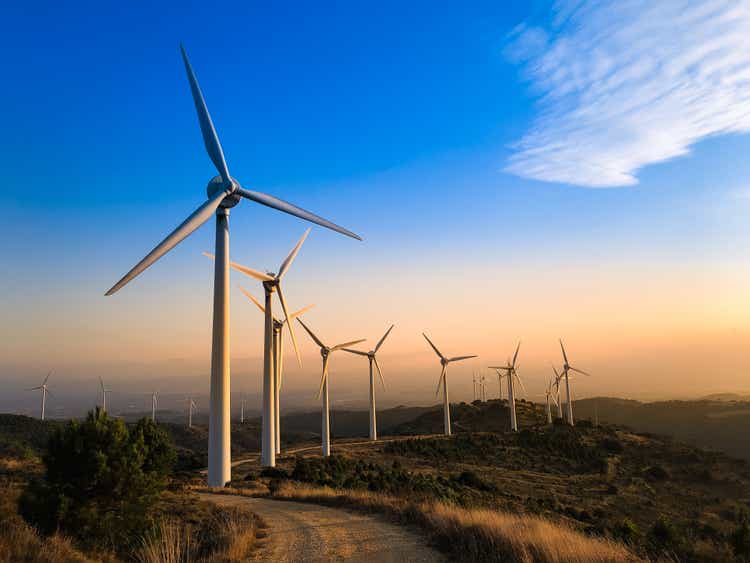 Investment thesis
While NextEra (NYSE:NEE) is a well-run utility, the yield is simply too small in the current environment.
Starting in January, the market's tone definitely changed due to the Federal Reserve becoming more hawkish. The markets switched to a more conservative investment orientation, allocating cash to larger, more-established companies. The war in Ukraine has simply accelerated that trend.
A word about utilities. These are very unique companies. They are heavily regulated. State utility boards approve utility rates. This means that markets don't determine rates. There are formulas used to determine rates that are commonly understood. However, utilities are top-line gross revenue is dictated by the government.
In addition, this is a heavily capital-centric business model. Balance sheets are loaded with debt. The financial division of all of these companies is deeply involved with many aspects of the debt markets, from repos to 30+ year maturities.
Utilities are the quintessential defensive investment. While they certainly won't rally with the bull market during an expansion, they will also hold their value during a slowdown.
Here is a general description of the company from Finviz.com:
NextEra Energy, Inc., through its subsidiaries, generates, transmits, distributes, and sells electric power to retail and wholesale customers in North America. The company generates electricity through wind, solar, nuclear, and fossil fuel, such as coal and natural gas facilities. It also develops, constructs, and operates long-term contracted assets with a focus on renewable generation facilities, electric transmission facilities, and battery storage projects; and owns, develops, constructs, manages and operates electric generation facilities in wholesale energy markets.
As the name implies, one of the company's focuses is alternative energy, which is evident from this map from the company's 10-K:
Another of the company's subsidiaries is heavily invested in natural gas power generation:
Now let's turn to the company's financials, starting with gross revenue:
Gross revenue has been stalled in the $17-$19 billion range during the last few years. This isn't fatal. In fact, it's pretty standard for a company of NEE's size.
The company is managing its debt very well. The debt/asset ratio hasn't broached the 40% level in 10 years.
The company spends a lot of cash on investments (remember - this is literally the most capital-intensive business out there). As a result, it has a negative cash balance after paying for capital outlays. That explains the negative numbers in the third row down. But as noted above, the debt/asset ratio is very contained, which means the company is doing a great job managing its debt position. Normally, I'd subtract dividend payments from this number. Here, there's no point since the number would simply be more negative.
However, the number remaining after subtracting dividend payments from EBT (the bottom row) has been positive for the last 10 years. That should make income-oriented investors happy.
However, the company is only yielding 2.16%. Compare that to this list of yields of other diversified utilities: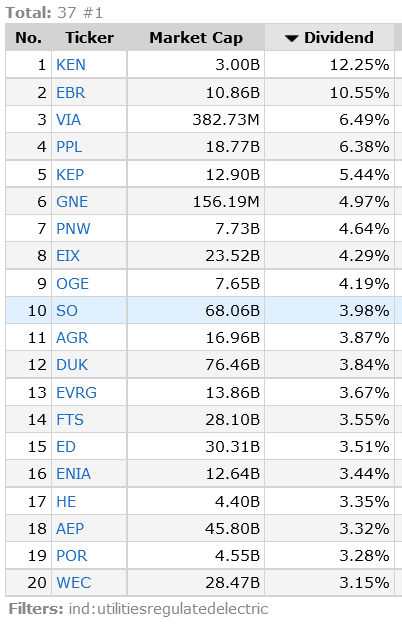 There are 20 utilities with better yields. This brings us to the charts:
The stock broke an uptrend a little over a month ago (left) which it's still trying to recover from (right).
NextEra is a very well-managed company on the cutting-edge of power production. But for our purposes (safety), there are better options. Combine that with the stock charts and you have a pass.