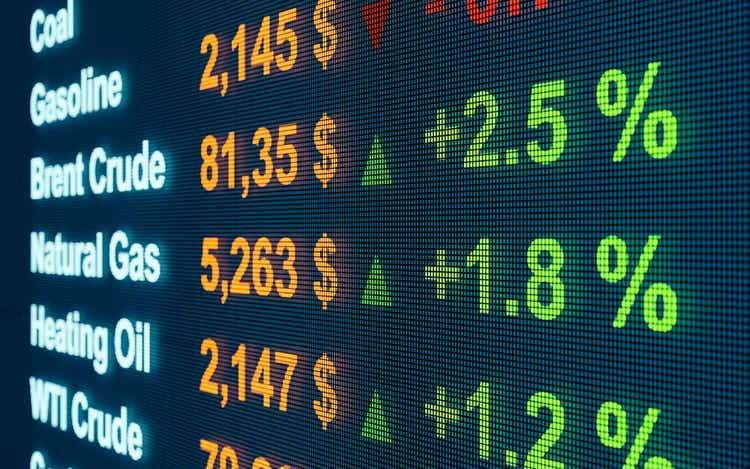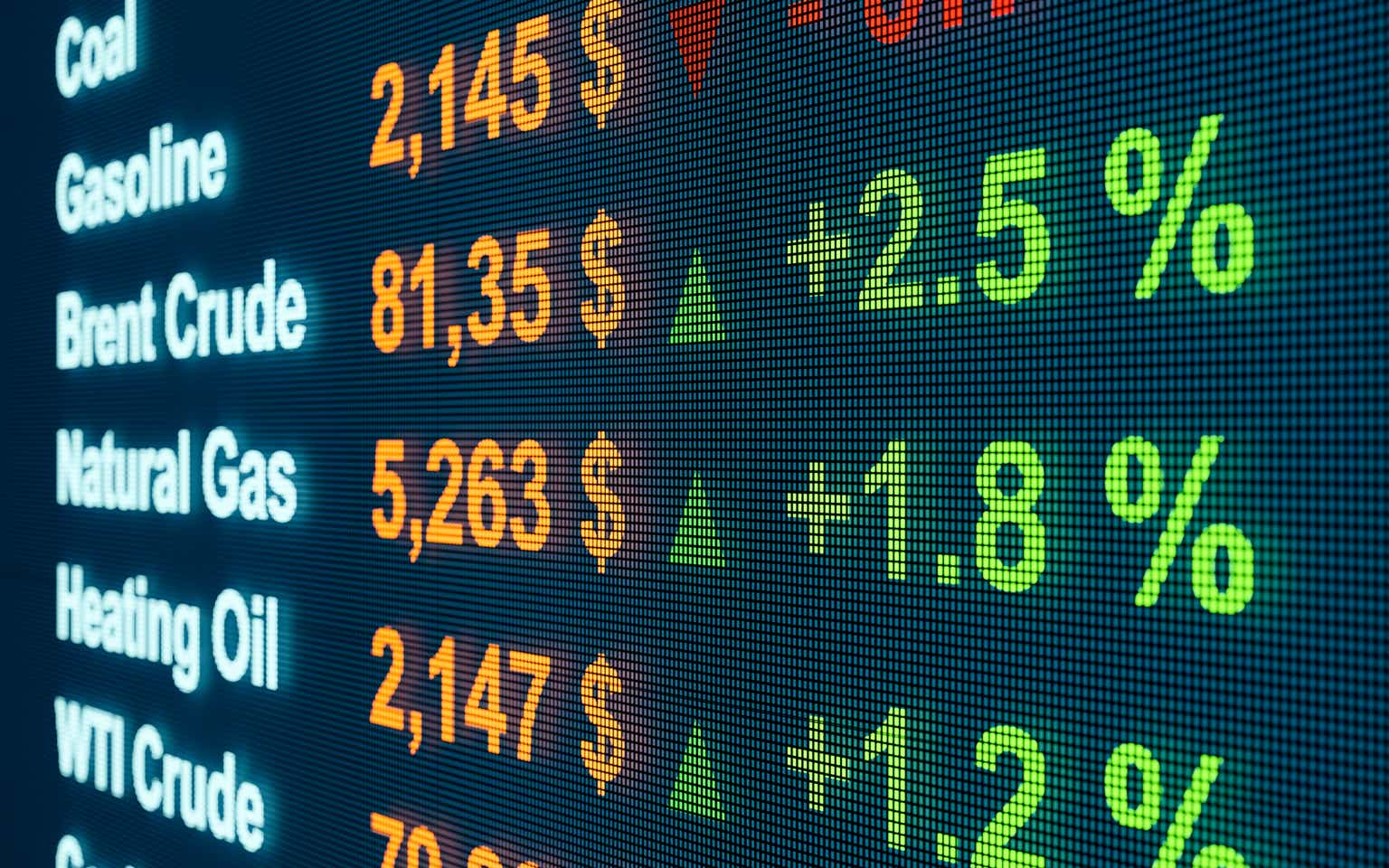 The latest oil price rally has apparently started to attract the momentum crowd as evidenced by violent moves in a number of oil-related stocks like Indonesia Energy (INDO), Mexco Energy (MXC), Imperial Petroleum (IMPP, IMPPP), and Nine Energy Service (NINE), just to name a few.
Even shares of ailing seismic data provider ION Geophysical (IO) managed to stage a violent rally despite the company having defaulted on its debt and reportedly looking to sell itself in a court-supervised auction under chapter 11.
With fundamentals apparently taking the back seat right now, I took the time to take a closer look at my coverage universe and came up with a number of stocks that might be discovered by the momentum crowd soon:
1. Performance Shipping
Performance Shipping (PSHG) is a small, Greece-based tanker operator solely focused on Aframax crude carriers. After the recent exchange offer, outstanding common shares have been reduced to a paltry 2.3 million. The company is trading at an eye-catching 85% discount to net asset value ("NAV"). Tiny float and massive discount to NAV should be strong incentives for momentum traders to chase the shares.
2. OceanPal
OceanPal (OP) is solely a dry bulk shipper with no direct exposure to the oil markets. That said, OceanPal is more or less a reflection of Imperial Petroleum as both companies have been spun off from their respective parent companies in recent months and almost immediately started to raise capital at large discounts to NAV thus causing share prices to collapse before the recent rally kicked in. On Friday, shares have started to be picked up by traders alongside Imperial Petroleum.
3. Pyxis Tankers
Pyxis Tankers (PXS, PXSAP) is Imperial Petroleum's closest peer with both companies operating a small fleet of product tankers (Imperial Petroleum also owns an Aframax crude carrier). But while Imperial Petroleum now trades at a more than 100% premium to net asset value per share, Pyxis Tankers still changes hands for an almost 40% discount to NAV. Unlike other Greek shippers, the company has not diluted equityholders by selling shares at large discounts to NAV in recent years.
4. Top Ships
Top Ships (TOPS) operates a modern fleet of both product and crude tankers on long-term charters. The company is trading at an estimated 80% discount to NAV likely due to management's long history of growing the fleet to the detriment of common shareholders by raising capital well below net asset value.
5. SEACOR Marine Holdings
SEACOR Marine (SMHI) provides global marine and support transportation services to offshore energy facilities worldwide.
In recent years, the offshore services industry has been suffering from massive overcapacities which have resulted in most of the company's peers filing for bankruptcy.
With the offshore drilling industry showing signs of recovery, SEACOR Marine's business should see some decent improvement over the next couple of quarters. While net debt of $300 million remains substantial, the company has been generating positive free cash flow last year and should continue to do so going forward.
6. Castor Maritime
Castor Maritime (CTRM) is mostly a dry bulk shipper but recently expanded into the tanker segment. The company currently owns a fleet of 20 dry bulk carriers and 9 tankers. Quite similar to Top Ships, the company has grown its fleet at the price of massive shareholder dilution which is likely the reason for the shares trading at an approximately 70% discount to NAV. The company has a healthy balance sheet with decent liquidity and rather low debt levels.
7. Borr Drilling
Borr Drilling (BORR) is a junior offshore driller focused on high-specification jackup rigs. Similar to industry leader Transocean, the company needs to address some debt and liquidity issues, but with demand for drilling services improving, the company should succeed in its efforts to refinance remaining near-term debt maturities.
8. Helix Energy Solutions
Helix Energy Solutions (HLX) provides specialty services to the offshore energy industry. With activity in the offshore sector on its way to recovery, the company should see an increase in demand for its offerings going forward. Over the course of the downturn, Helix Energy Solutions has continued to generate strong cash flows. The company also has decent liquidity and no net debt.
9. Tidewater
Tidewater (TDW) is one of the leading providers of offshore marine support and transportation services to the offshore energy industry worldwide.
After restructuring its debt obligations under chapter 11 a couple of years ago, the company emerged with a healthy balance sheet and strong liquidity.
Similar to SEACOR Marine, the company should experience a meaningful uptick in business activity going into FY2023 with an increasing number of offshore projects scheduled to commence.
Even at current, subdued levels of demand, the company is generating cash.
10. Transocean
Transocean (RIG) is a leading offshore driller. High leverage and massive capex commitments have crippled the company's share price over the course of the downturn but, with charter rates in the U.S. Gulf of Mexico at multi-year highs, the company should be able to address its debt and liquidity challenges in due time.
Bottom Line:
Momentum traders have picked oil-related companies as their latest playground with a large number of stocks currently experiencing violent moves on massive volume.
As a rule of thumb: The lower both share price and share count, the higher the probability of momentum traders chasing the stock.
Basically, all of the stocks discussed above have already been subject to violent momentum rallies in the past or more recently.
Even a large company with a multi-billion dollar market capitalization like Transocean has experienced a number of very strong moves in recent quarters.
At this point, I would prefer tanker plays like Performance Shipping, Pyxis Tankers, or even Top Ships over offshore service providers like SEACOR Marine, Tidewater, or Helix Energy Solutions simply because of their obvious similarities with the most recent momentum-favorite Imperial Petroleum.
I would also expect offshore drillers like Borr Drilling and Transocean to remain hot given ongoing geopolitical tailwinds.
Please note that momentum trading is subject to elevated risks as many of these stocks are trading detached from fundamentals. At some point, the crowd will depart for assumed greener pastures, often leaving a large number of trapped traders behind. So don't bet the farm on momentum stocks and adequately manage your risk.