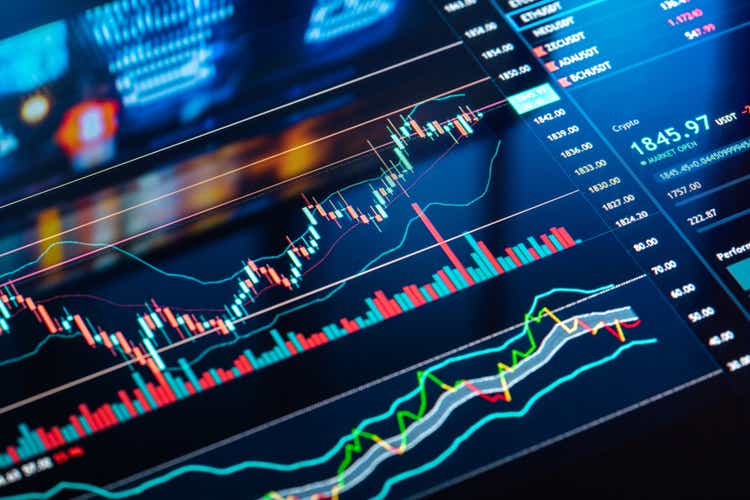 For those who don't believe in the saying "history repeats itself", they obviously aren't familiar with Special Purpose Acquisition Companies, or SPACs for short. Inspirato Incorporated (NASDAQ:ISPO) is yet another ex-SPAC that has shot up to sky-high valuations as traders play with its minuscule float. ISPO will almost surely drop significantly, likely to less than $20 before March is up. Why am I so confident in this? Just like many other examples before it, ISPO and its warrants (NASDAQ:ISPOW) are extremely mispriced. These cheap warrants imply an imminent collapse.
On November 1, my article on another ex-SPAC - Bakkt Holdings, Inc. (NYSE:BKKT) - was published. That was the same day it hit its high of $50.80. I had strong conviction that the stock price would collapse to $20 within a month. One part of my thesis was that its warrants were trading well below their intrinsic value, just like ISPOW is now. On November 30, BKKT closed at $15.81. Within that article, I used IronNet, Inc. (NYSE:IRNT) as a template for what was to come on BKKT. Both BKKT's performance in November and IRNT's performance in October can be considered as templates for ISPO in March.
The cracks are already starting to form as ISPO closed on Friday at $42.48 - down 20% on the day and the lowest close it has had since February 24th. Despite the weakness in the stock price, the warrants actually performed quite well on the week, increasing from $2.00 to $3.60. The most straightforward explanation for this situation is that the massive arbitrage gap between the stock and the warrants is closing in preparation for the warrants becoming exercisable. Once they become exercisable, any arbitrage gap can be acted upon by buying warrants, exercising them and then selling the stock on the open market.
The warrants have a strike price of $11.50. A warrant price of $3.60 means that someone could effectively buy stock for $15.10 once the warrants become exercisable compared to the current price of $42.48. There are a few ways to look at this. Either the warrants are nearly nine times underpriced and should be trading at $30.98 or the stock is due for a steep 65% decline to $15.10. Or somewhere between these two extremes. Or - especially in recent bearish times for ex-SPAC listings - shares will decline to less than $10 and the warrants decline to $2 or less as a result.
Usually, investors have to wait for the registration of shares and warrants and for the SEC to deem them effective before warrants can be exercised and any possible arbitrage activity can take place. This can drag out the length of time an ex-SPAC can remain at inflated values. But ISPO has already registered its S-1/A and the SEC has deemed it effective. The warrants become exercisable 30 days after completion of the business combination. Given that ISPO traded ex-SPAC on February 14th, the date when the warrants become exercisable is March 15th. That's seven business days away. When looking at the imminent nature of the events to come, the stock starting to drop while the warrants aggressively move up in price makes a lot of sense.
My focus is on the extreme mispricing between the warrants and the stock and what that means for the short-term performance of each. I believe that's a strong enough bearish thesis on the stock, but if one is looking for a more fundamental analysis on ISPO, fellow Seeking Alpha author Gold Panda recently gave a rundown of the business. Note that while we have two entirely different theses, both of us come to the same conclusion - that the stock price will head below $20 in short order.
Conclusion: ISPO will trade at less than $20 by the end of March
This article has been short and to the point, but I feel like it doesn't need any further explanation. Based on my history of dealing with numerous ex-SPACs, ISPO is the typical low float runner that is bound to come crashing back down once the float increases from the registration of shares and warrants.
If an investor is confident in the long-term prospects of ISPO, there is no reason to hold stock over the warrants. Buying the warrants at $3.60 is effectively like buying the stock for $15.10. I encourage longs to consider selling their position outright, but if they must hold securities in ISPO, the warrants are unambiguously better right now.
How am I playing this? I have a very small position in ISPOW. As the arbitrage gap quickly closes, I expect the stock to drop to the teens and the warrants to temporarily increase to the $4 to $5 range, offering a nice exit for those who are nimble enough to trade it. I do expect both the stock and warrants to drop below these prices, so this is just a short-term trade on a lottery-sized position.