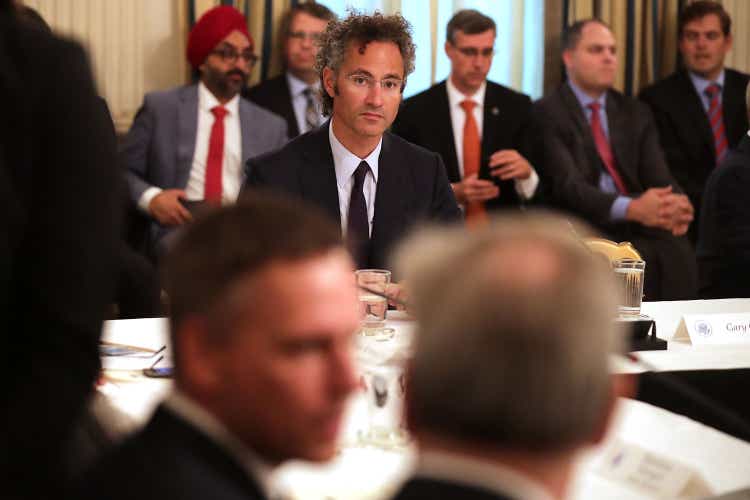 Palantir (NYSE:PLTR) is a surprisingly popular tech stock that has even drawn in hype from value investors. The company offers an artificial intelligence product which has enabled its customers to accomplish some incredible things. If there's any company that will bring us closer to the Terminator, then this is it. The valuation reset from the latest tech selloff has allowed PLTR to trade at reasonable valuations for the first time since its came public. While the stock is not obviously cheap relative to peers, it has undoubtedly higher quality due to the stronger cash flows and ability to sustain high growth rates for much longer than most.
PLTR Stock Price
PLTR came public in late 2020 via direct listing, closing its first day at $9.50 per share. The stock quickly levitated close to $40 before trading sideways lower to around $12 today.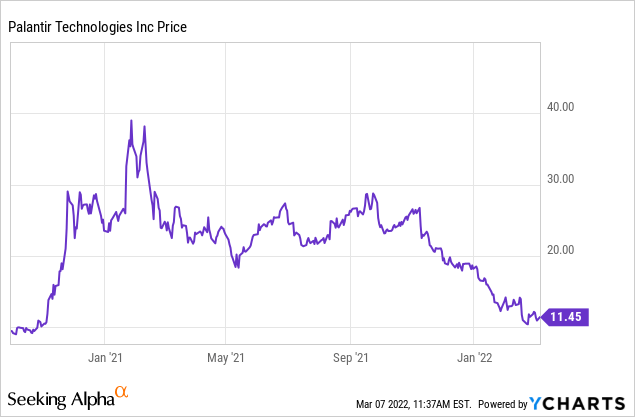 At recent prices, PLTR is not much higher than its $9.73 price on its first day of trading after its direct listing price in late 2020. Yet it has grown its annual revenue run rate by 108%, and thus trades as cheap as it has in its life as a public company.
A Royal Stock
PLTR is an interesting stock in that it seems to have some sort of royalty. This royalty can be witnessed by the fact that even value investors believe it is undervalued.

I have nothing but respect for my above peers - I merely mention this detail because even after the tech selloff, PLTR still trades quite richly. Yet for some value investors to be calling it their top pick in the tech sector or the only tech stock that they're buying, the hype is real. While there is some hyperbole in the sentiment, my view is that PLTR deserves much of the hype as its product is really something special.
What is Palantir?
PLTR calls itself the connective tissue linking analytics with operational systems.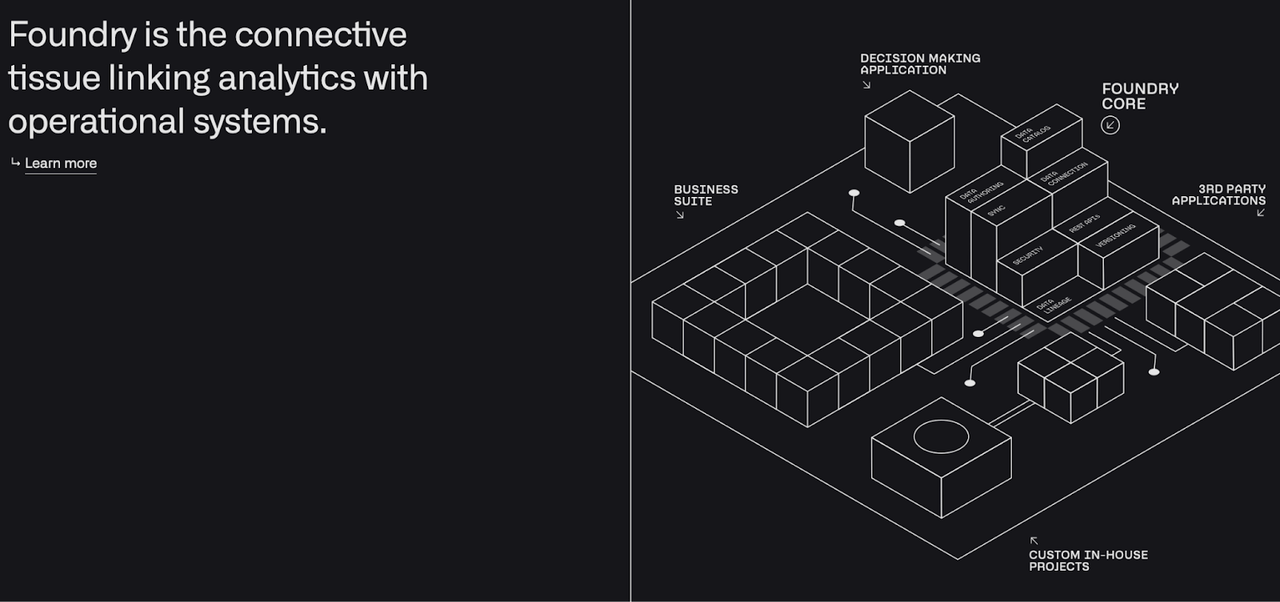 PLTR allows customers to aggregate and analyze its data, and use artificial intelligence and machine learning software to help drive more intelligent conclusions. PLTR sells to governments via its Gotham division and enterprises via its Foundry division. Gotham made up just over 58% of the business as of the latest year. Some call PLTR a play on artificial intelligence ('AI'), which is fairly accurate. Some have pointed out that PLTR more resembles a consulting company due to having to custom-tailor its product for its customers - though that might not be such a bad thing if it can earn greater revenues over time.
Here are some use cases to give an idea of what PLTR can do. Team Rubicon, an international organization specializing in disaster response, uses PLTR to more efficiently plan and react on the field.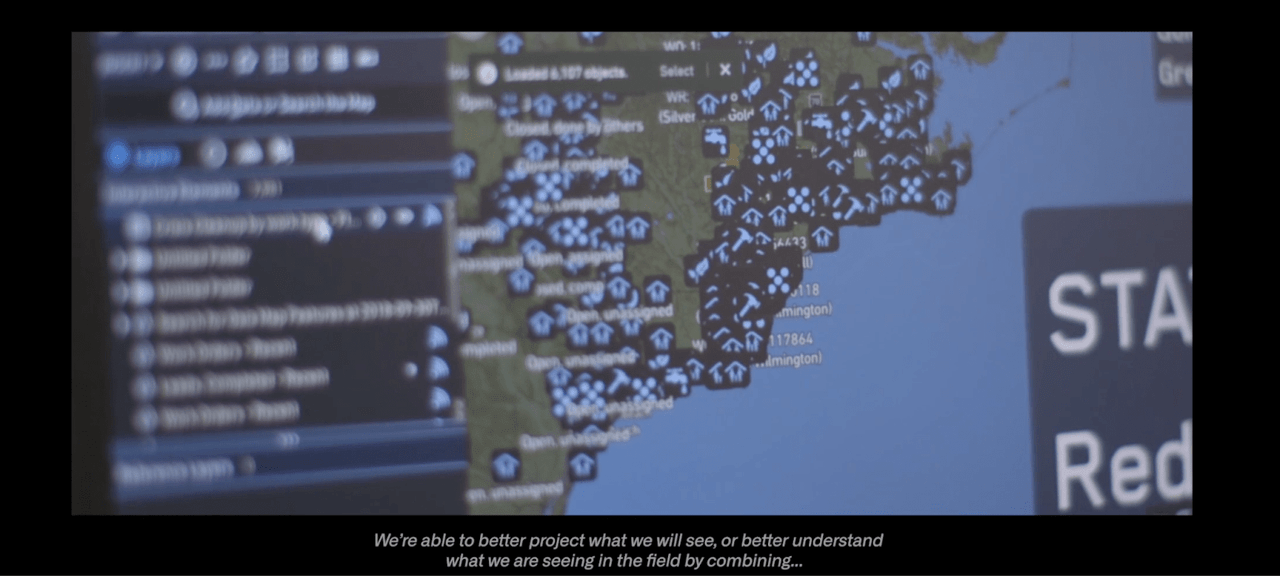 Sompo Holdings, a Japanese nursing care operator, uses PLTR to merge and analyze data which were previously from many different sources and thus unharnessed.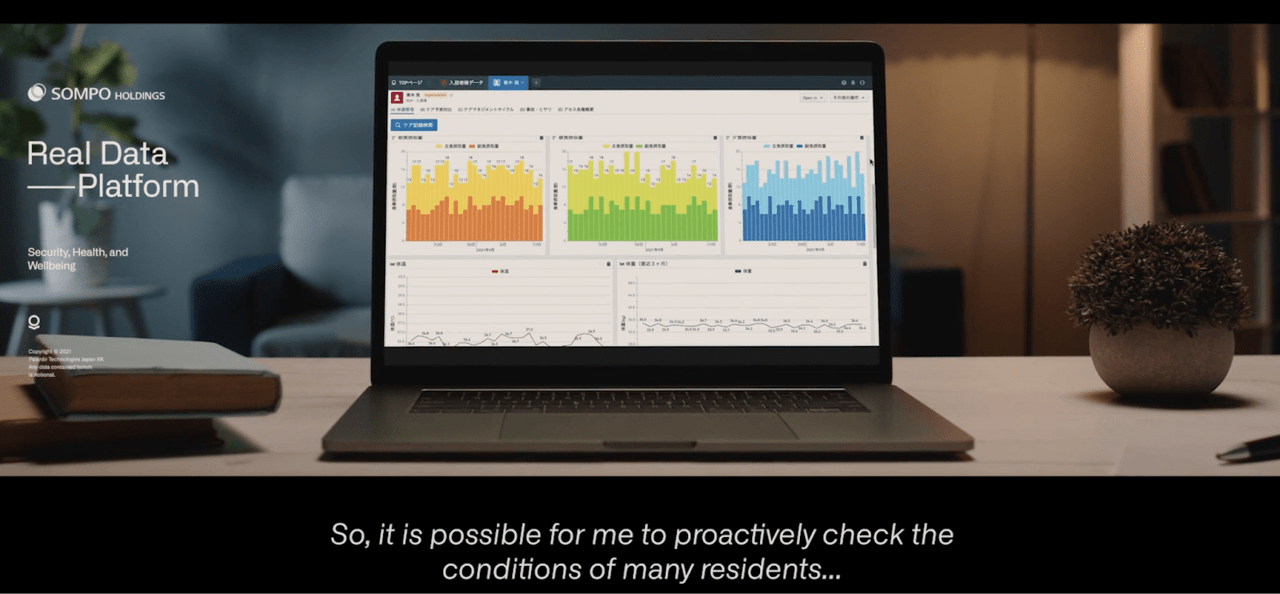 A representative from Sompo Holdings discusses Palantir Foundry using sleeping data to identify a patient who had started sleeping for 16 hours instead of their usual 10 hours. They then used Palantir Foundry to analyze the prescription data and realized that the prescription was too high for this patient.
PLTR famously helps the US government across a variety of applications, including military, immigration enforcement, and even distributing PPE amidst the pandemic. Rumors have it that PLTR helped the US government take down Osama Bin Laden. There is a general notion that if PLTR is good enough for the US government, then it will prove to be highly successful for enterprises across the globe.
Palantir Financials
PLTR closed out its year with strong results. The company finished with 41% revenue growth to $1.54 billion and adjusted free cash flow of $424 million.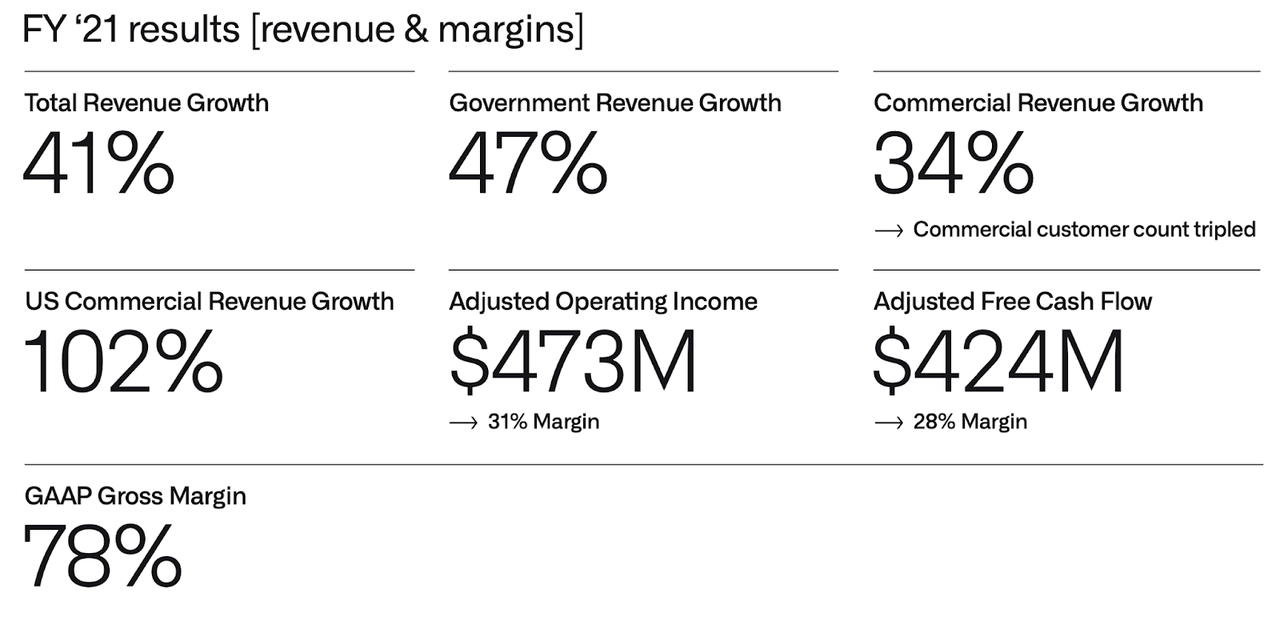 Even on a non-GAAP basis, PLTR has seen some operating leverage, with the GAAP operating margin loss improving from 49% to 14%.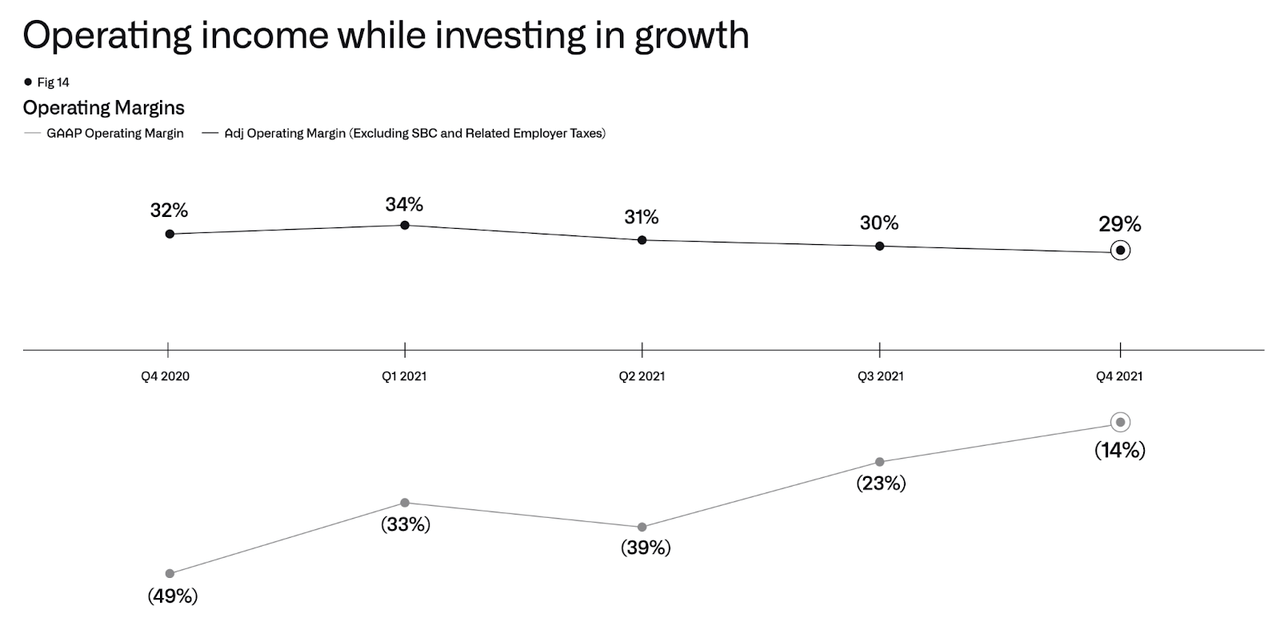 Sure, the company is not yet profitable on a GAAP basis, meaning that its non-GAAP profitability is driven largely by the fact that much of its operating expenses come in the form of stock-based compensations. While some of my peers have made the case that this is bad, I argue to the contrary. Equity-based compensation provides flexibility to the company as the company saves on cash burn (or in this case, is able to generate cash flow). In the tech industry, equity-based compensation is typically given based on 4-year plans - for example, an employer might reward employees with a $60,000 restricted stock unit ('RSUs') plan to be distributed within 4 years. After the plan expires, companies can then choose to renew the compensation plan, but there is no guarantee that the number of shares would be equivalent, meaning it might still be a $60,000 plan even if the original value of the expiring plan has already expanded substantially. This means that investors can expect GAAP profit margins to approach non-GAAP profit margins over the long term. In the meantime, the healthy free cash flows means that the company will have plenty of time to execute on its growth (while providing strong justification for premium multiples).
PLTR has guided for the next quarter to see revenue of $443 million, representing YOY growth of 29.9%. PLTR guided for the quarter to see adjusted operating margin of 23% and for the full year to see adjusted operating margin of 27%. For reference, PLTR generated 31% adjusted operating margins this past year. I am unconcerned by the margin compression because in theory, investors should hope for PLTR to generate as minimal operating margins as possible so that it could invest more aggressively in future growth.
The company also reiterated its long term outlook of 30% revenue growth over the next 4 years.
Valuation and Price Target
PLTR has traditionally traded at price to sales multiple well in the 30's.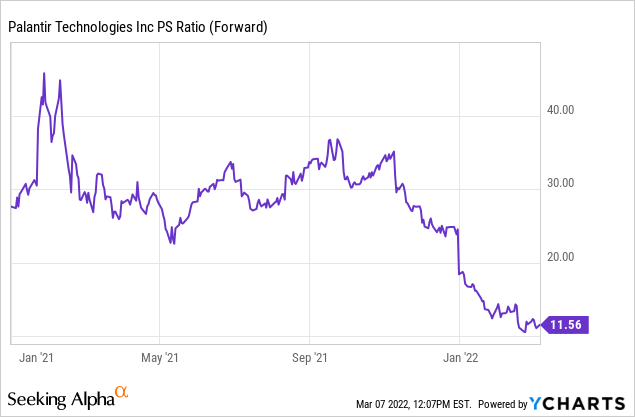 I find it interesting to note that many of the value investors previously noted were touting the stock when it traded at those higher multiples. At recent prices, PLTR is trading at 11x forward sales. We can see below that PLTR is expected to sustain 30% top-line growth for many years.

We must take into account several things here. First, PLTR's high non-GAAP profitability is foreshadowing of high GAAP profitability. Wall Street consensus estimates call for PLTR to earn a 29% net margin by 2030.

Next, because PLTR has historically focused primarily on its government division Gotham, it is arguable that trailing growth rates are understated and will likely accelerate as the company gains traction at the enterprise level. Based on the company's 4-year outlook of 30% top line growth, PLTR is trading at 5x 2025e revenue estimates. Based on 30% long term net margins and a 1.5x price to earnings growth ratio ('PEG'), I could see PLTR trading at 14x sales in 2025, representing around 180% upside over the next 4 years. Yet the even greater long term upside may be in the company's ability to sustain 20-25% annual growth over a very long time period, as I expect its software to become more and more relevant based on the incessant growth of data. PLTR is by no means trading at the cheapest multiples relative to other peers in my coverage growing at a similar growth rate, but PLTR should be able to sustain high growth rates for much longer than most. This is a name which I am very excited to own for the long-term.