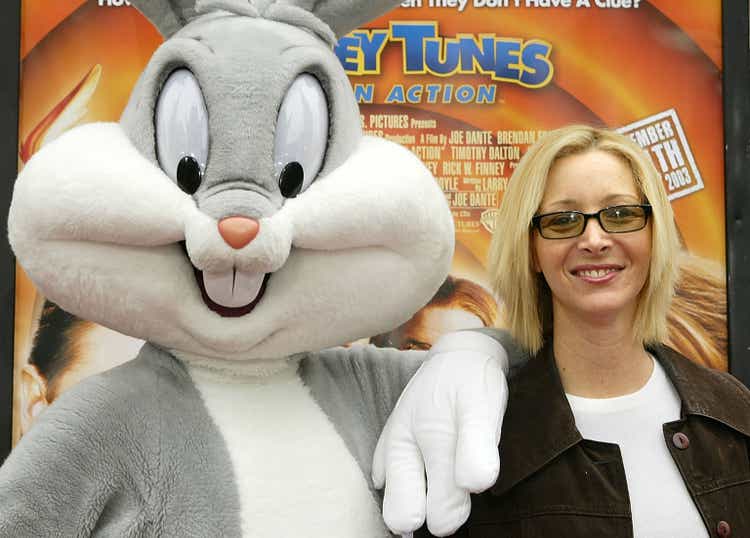 Nine. That is how many times we have covered Physicians Realty Trust (NYSE:DOC). The last time we wrote on it was to review the Q2-2021 results. Despite the quality of its underlying portfolio, this REIT's 5-year total return was akin to a treasury bond. We took our readers over what we thought ailed this DOC and concluded with:
DOC is an income play that leaves those expecting capital gains a bit disappointed. The current valuation does not offer much room for expansion either, so the disappointment is likely to continue. Rents are likely to increase over time and this might get DOC's FFO to finally start gaining some traction. For that to happen though, management might need to show more discipline in cost control. We have taken a bullish stance on this one in the past, but at present valuation it is hard to choose DOC over some of the other plays in the same space. We remain neutral on this one.
Source: Physicians Realty: Weakest in MOB Space
The REIT continues to track the treasury bond return, giving its investors negative returns over this time period.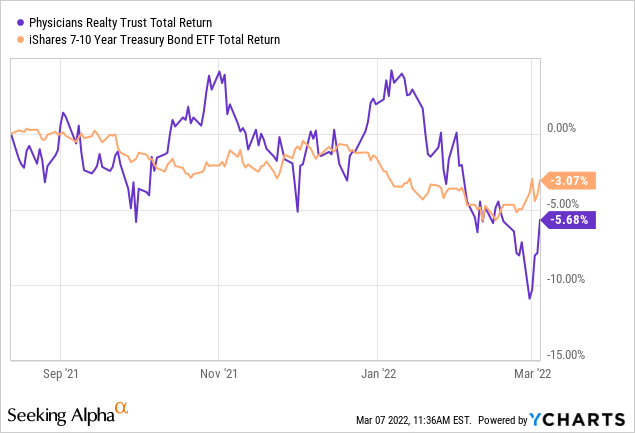 While we have been neutral on this name for some time now, the recent volatility helped us get a bid in this REIT. Next, we talk about our current outlook for it, along with the price at which this DOC starts to rock (for us).
Q4-2021
DOC delivered steady results in Q4-2021 with funds from operations (FFO) coming in at 26 cents. Whether anyone is impressed by DOC's growth or not, they will certainly be impressed by the consistency.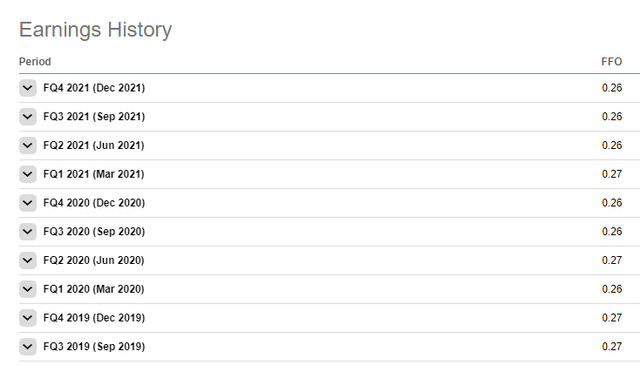 DOC again delivered no growth where it mattered and this is despite revenue growth of 4.2% and same property net operating income (NOI) increasing by 2.9%. As always the share dilution more than offset any growth and DOC was back to square one. Q4-2021 actually saw even more aggressive deal-making than usual as DOC purchased a large portfolio of assets.
On December 20, 2021, the Company completed the acquisition of a 14 Class-A medical office building portfolio comprised of 1,433,086 square feet located in eight states, for an aggregate purchase price of $750.0 million (the "Landmark Portfolio"). The first year unlevered cash yield on this investment is expected to be approximately 4.9%.

The Company will internally manage more than 475,000 square feet of the Landmark Portfolio in three new markets, bringing our total internally managed platform to 16 markets, including seven of our top ten largest markets.

The Landmark Portfolio was partially funded through an aggregate 6,561,521 OP Units issued by Physicians Realty L.P. (the "Operating Partnership") valued at $116.5 million on the date of issuance. The Company also financed an aggregate $100.0 million of this transaction through three new mortgages.
Source: DOC Q4-2021 Press Release
The key part of that press release is that 4.9% cash yield. Those low yields (expensive properties) unfortunately don't add anything to the FFO per share.
Valuation & Outlook
The REIT trades at about 16.5X forward FFO and considering how predictable the numbers have been, we see no issues with that being hit. There of course is next to zero growth here outside of portfolio size and the recent ultra-low cap rate acquisitions won't change that. If there is one thing that DOC has going for it though, is that medical office properties are becoming more and more expensive by the day. The REIT's NAV is estimated to be close to $19.50 by analysts (S&P Global) and at $17.00, it seems ripe to be acquired. We have seen some drama in the medical office space already with Healthcare Realty (HR) pursuing Healthcare Trust Of America, Inc. (HTA). While the premium there was relatively modest, DOC has some more room for a premium considering where it is trading.
The key risk for DOC is obviously a rather abrupt increase in interest rates and cap rates. Both would hurt the valuation and we can see a downside scenario of $14.00-$15.00 in that case. Offsetting that risk is a set of Class I medical office properties that will always be in demand. DOC has long lease terms in place and alongside that, has very manageable debt maturities.
How We Played It
DOC has spent a lot of time on our watchlist with little action on our part. Occasionally though, things become compelling enough to take a position and we got a chance at the tail end of February. The stock price had cratered to $16.14 and while that was slightly attractive, it did offer up a chance to write attractive Cash-Secured Puts for $15.00.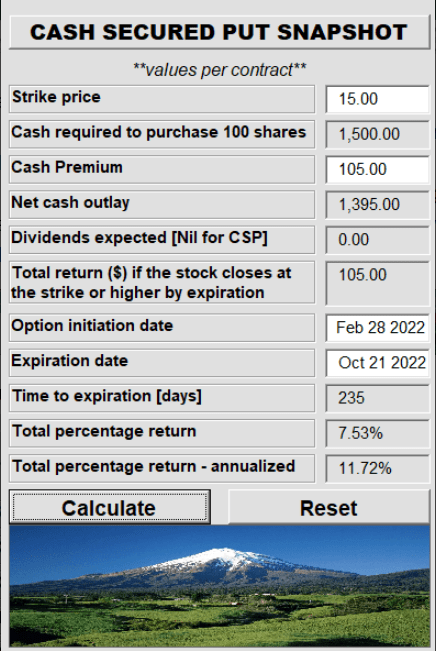 The yield on that comfortably exceeds that of DOC shares and offers a pretty good buffer. So far we have never had to worry about DOC delivering a negative earnings surprise and we don't think this predictable REIT will do anything different in the future. We rate the shares as neutral/hold for now and would only get excited to buy it below $15.00. Of course, it makes no sense to want to buy at a price without getting paid for that desire, and hence we sold those puts.
Please note that this is not financial advice. It may seem like it, sound like it, but surprisingly, it is not. Investors are expected to do their own due diligence and consult with a professional who knows their objectives and constraints.