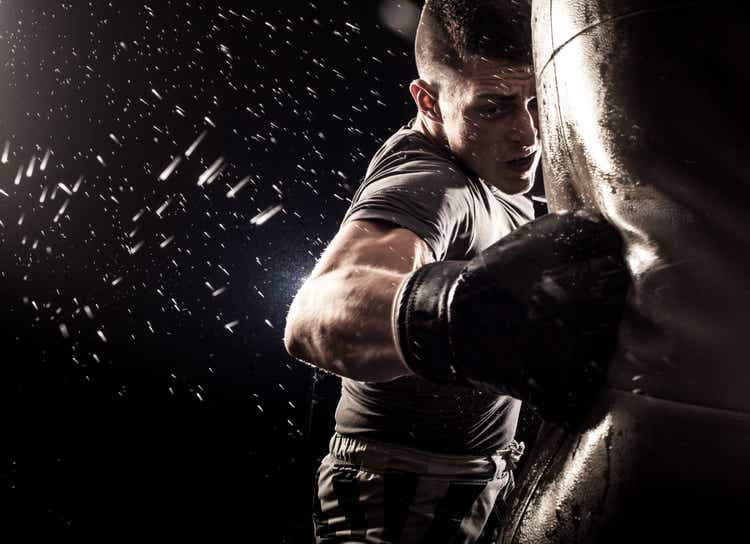 Investment Thesis
From the current market reaction to the Ukraine war, it is evident that more must be done for global energy resilience, especially in the EU, since Russia supplies 40% of the EU's gas and over 25% of its oil. Given the possibility of energy cut-off and over 238% of price inflation per barrel of crude oil, we expect more EU governments to boost their alternative energy production technologies. Given Enphase Energy, Inc.'s (NASDAQ:ENPH) superior technology in microinverters and storage systems for solar panel installations, we expect stellar growth for its revenues and valuations moving forward, especially punctuated by its increased production capacity in the EU by the end of 2022.
The Importance Of Alternative Energy During And Post Ukraine War
In order to meet increasing demand in the EU, ENPH is planning to add its first manufacturing facility in the region by the end of 2022. Despite the move planned earlier than the Ukraine war, we expect the company to benefit from the current situation, due to the rising crude oil prices and the strategic move to stabilize the region's energy sources. While most of the EU has begun to shift to renewables faster than the US, the war in Ukraine has made this process even more urgent for the former, given its massive reliance on Russian fossil fuels. A Raymond James analyst said:
It is readily apparent that renewables will get even more attention than before. It took the shock of the current war to finally bring the energy security issue to the forefront. Energy security and energy transition both point in the same direction, mutually reinforcing the shift away from fossil fuels. (Bloomberg)
Based on the latest news, the US and the UK have imposed a ban on Russian oil and gas imports, with the EU proposing a plan to cut imports by two-thirds in 2022. However, the impact would be minimal to the US and UK, given that the imports account for only 7% and 8% of their supply, respectively. This move would probably be less punitive and more political. However, it is an entirely different story for the EU. The German Chancellor Olaf Scholz has explicitly voiced his disagreement due to the lack of alternative energy providers at the moment. It is uncertain how the situation will unfold, given the hostility between the countries now. However, one fact is clear. The EU will definitely double down on its alternative energy spending to achieve energy independence moving forward.
In FY2021, ENPH experienced 200% YoY revenue growth from its International segment from $136M in FY2020 to $273M in FY2021, including the EU. From FY2023 onwards, we expect ENPH to report over double-digit growth in its EU sales, due to its new manufacturing plant in the region. The new production plant will produce up to 3M microinverters annually, increasing ENPH's manufacturing capabilities by 15% moving forward. ENPH currently produces up to 20M microinverters annually from its plants in China, Mexico, and India. Assuming an average price of $165 for its micro-inverters, ENPH may easily report another $495M of revenues annually from the increased production. It would easily boost ENPH's FY2023 revenues by another 18.9%, assuming no further increases in its other manufacturing facilities.
The global solar market is expected to grow from $182B in 2021 to $902B in 2028, at a CAGR of 25.7%. With the widespread push for alternative and green energy innovations, we expect an accelerated growth rate for ENPH moving forward, as fast as the company could push out its production capacity to meet heightened demand for its superior products.
ENPH Had Stellar Sales In FY2021
ENPH Revenue, Operating Income, and Gross Profit Margin
Over the past four years, ENPH recorded stellar revenue growth at a CAGR of 48.26%. For FY2021, the company reported revenues of $1.38B, representing record-breaking YoY growth of 78.2%. The company also managed to maintain a stable gross profit margin above 40% in FY2021, while achieving excellent operating incomes of $220.7M and net income of $145M. It is partly attributed to ENPH successfully passing over costs to its customers, due to the elevated shipping and component costs during the global supply chain issues.
In FQ4'21, ENPH reported revenues of $412.7M, representing remarkable increases of 17.4% QoQ and 36.7% YoY. In addition, the company recorded QoQ growth of 56.9% and 241% for its operating and net income, respectively. In FQ4'21, ENPH also had a record shipment of over 3M microinverters and 100.2 MWh of Enphase IQ Batteries, representing impressive YoY growth of 30% and 313%, respectively. It is inherently important to note that ENPH has beaten all consensus estimates for the past eight quarters.
80.1% of these increased demands were from the US, which reported a 73.9% YoY increase in sales from $637M in FY2020 to $1.1B in FY2021. The extreme weather experienced by the Americans in 2021 may have contributed to ENPH's growing demand for its residential solutions, especially in Southern California, Washington, D.C. area, New York, Colorado, Illinois, Washington, Pennsylvania, Massachusetts, and Arizona. A total of 20 billion-dollar weather and climate disasters struck the US in 2021, causing widespread power outages lasting for days. Combined with the devastating effect on oil prices from the Ukraine war, we expect California, the state with 45% of the nation's installed residential solar systems, to retain its solar subsidies for a while longer. Jay Davis, the lead designer at AllSeason Solar, said:
Last summer, oppressive heat waves left thousands of residents in the Northeast without power, and as the winter season poses additional challenges to grid resilience, we have seen an increase in the number of homeowners who desire energy independence. (Seeking Alpha)
The US solar market is expected to grow from $10.4B in 2021 to $18B in 2026, at a CAGR of 9.69% over the next five years. However, we expect an upward rerating moving forward, given the current geopolitical climate and push for a zero-carbon US grid by 2050. Given its strong performance in FY2021, we also expect ENPH to break consensus estimates by shipping record microinverters and storage systems in FY2022, assuming that its supply can keep up with consumer demand. Currently, ENPH already reported long lead times of 14 to 16 weeks for its storage solutions, though mostly attributed to global logistical issues.
So, Is ENPH Stock A Buy, Sell, or Hold?
ENPH Projected Revenue
ENPH is expected to report revenue growth at a CAGR of 28.26% over the next three years. For FY2022, consensus estimates that ENPH will report revenues of $2.01B, representing an impressive increase of 45.4% YoY. ENPH guided FQ1'22 revenues to be in the range of $420M to $440M with gross margins at approximately 40%, representing a healthy increase of 6.6% QoQ and 45.7% YoY. The company also expected to ship 120 MWh of Enphase IQ Batteries in FQ1'22, representing an excellent increase of 20% QoQ and 285% YoY.
With the Ukraine war still raging, leading to soaring oil prices, we expect healthy sustained demand for ENPH's products moving forward, as part of a global movement surrounding clean energy and energy security. We also expect the inevitable surge of utility bills worldwide, given the global reliance on fossil fuels for energy. We believe the current situation will lead to increased adoption of residential solar panels in the US and especially the EU, which will be worse hit in the upcoming "sanction" on Russian oil and gas industry.
ENPH is currently trading at an EV/NTM Revenue of 11.77x, slightly higher than its 3Y mean of 10.2x. Despite the elevated valuation, consensus estimates still rate ENPH stock as attractive now, given its projected robust growth, increased production capacity, and strong demand for its microinverters and batteries. In addition, ENPH is trading at $175.99, a considerable discount to its high of $253.54 in November 2021.
Therefore, we rate ENPH stock as a Buy.