Understanding The Fintech Industry
Fintech is a term that is used to describe the financial technology industry. This industry has been around for decades but has only recently become popular. There are many different services offered by fintech companies, such as banking or payment processing.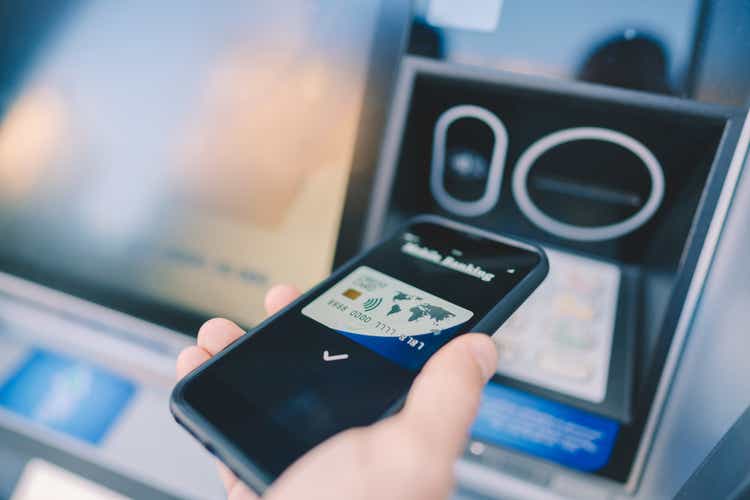 What is Fintech?
The fintech industry is made up of companies that use technology to provide financial services. Fintech companies are relevant because they provide services that can be used by individuals and businesses to streamline financial actions. These services include things like mobile banking, online investing, and peer-to-peer payments.
Financial Technology Industry History
The history of the financial technology industry is long and volatile. It can be traced back to the late 19th century, when banks started to use new technologies, such as telegrams, to move money. However, it wasn't until the late 1990s that fintech really started to take off. This was due in part to the advent of the internet which allowed for faster and more efficient communication between companies and consumers.
Since then, fintech has evolved at a rapid pace. In fact, the global investment in fintech reached $135.5 billion in 2021. This is largely due to the fact that fintech offers many benefits over traditional financial services through making traditionally inefficient tasks more efficient.
Fintech Company Services
Fintech can include a variety of services that all fall under the same generic banner. The goal in fintech is to streamline the processes of traditional processes that were slow. Some of these services include:
Payment processing: Fintech companies have made it easier to process payments via terminals or mobile applications.
Robo investing: Consumers can now get investment recommendations from algorithms that continue to learn more about the market.
Online banking: It's never been easier to move money around than it is today.
Peer-to-peer payments: Paying for everyday activities or repaying a friend or family member is simple with peer-to-peer payment solutions.
Insurance: Consumers can now be connected with a plethora of insurance options within seconds via their mobile phone.
Cryptocurrency: The creation of Bitcoin and other cryptocurrencies continue to change the way we invest, think about, and spend money.
Smart contracts: Any business or individual can now create and digitally sign contracts from anywhere that has an internet connection.
Cybersecurity: All of the other services above require a lot of protection and security from identity theft or ill intent.
You can see that the fintech industry is diverse. This is what has allowed the industry to grow so rapidly in recent years. Fintech has created such a wide range of services that touch just about anything consumers need to do to manage their finances.
Largest Fintech Companies
Fintech companies have been growing in popularity and size in recent years. All of the services mentioned previously have created a number of well-known companies today. These businesses have grown to be some of the most respected and sought-after companies to both work for and invest in.
Here are some of the largest fintech companies today:
Robinhood: An investment app that enables any consumer to invest with commission-free stock trades.
Square: A payment processing company that allows businesses to accept payments via credit card, debit card, or Apple Pay.
PayPal: An online payment service that allows customers to send and receive money from anywhere in the world.
Stripe: An online payment processor that has made it easier for websites to accept payments for everything from consulting services to books.
Klarna: A financing company that started the online craze for "buy now, pay later".
Kraken: An online cryptocurrency exchange that helps any consumer find a variety of cryptocurrencies to invest in.
Chime: An online banking business that offers no-fee checking accounts.
These companies have all been successful in leveraging new technologies to provide financial services. They have also been able to attract large sums of investment dollars, which has helped them grow rapidly.
How Fintech Impacts Personal Finance
Fintech is changing the way we think about personal finance. It is making it easier for people to manage their money and make transactions than it has ever been. In addition, fintech is helping people gain easier access to credit and investments. All of this contributes to a more efficient and secure financial system.
Pros & Cons of Investing in Fintech Stocks
Investing in fintech stocks can be a great way to get exposure to the growing industry. However, there are also some risks involved with investing in these stocks because of how regulated the industry, as a whole, can be. Let's take a look at some of the pros and cons of investing.
Pros of Investing in Fintech Stocks:
Fintech companies are growing at a high rate.
There is a lot of diversity in the industry, which reduces risk if an investor diversifies.
Fintech offers many benefits over traditional financial services that consumers can't get anywhere else.
A lot of investment dollars are put into fintech every year, which makes it a safer bet than many other industries.
Cons of Investing in Fintech:
Fintech stocks can be volatile, especially when new regulations are released.
Some fintech companies may not be profitable yet, even with hundreds of millions of dollars invested into them.
There is still a lot of uncertainty surrounding the industry or how the government will respond to new advances.
As you can see, there are both pros and cons to investing in fintech stocks. Overall, the pros seem to outweigh the cons, but it is important to do your own research before making any decisions.
Bottom Line
Fintech has been a boom from the traditional financial services industry. It's created a lot of opportunity for consumers, who can now move money around or gain access to investments that might have been too intimidating before. It's given consumers more confidence in managing their finances and helped businesses streamline processes. While there is so risk to investing within the industry, it still looks to have plenty of opportunity for many years to come.
This article was written by
Jeff is a writer, founder, and expert that focuses on educating readers on finance. From investments to small business loans, he has the expertise needed to guide you down a better understanding of things that are difficult to grasp. He's been writing for 10+ years on a variety of financial topics and has been featured on sites like Forbes, Investopedia, The Balance, Yahoo! Finance, USNews, The Week, The Street, Nasdaq.com, and more.
Analyst's Disclosure: I/we have no stock, option or similar derivative position in any of the companies mentioned, and no plans to initiate any such positions within the next 72 hours. I wrote this article myself, and it expresses my own opinions. I am not receiving compensation for it. I have no business relationship with any company whose stock is mentioned in this article.
Seeking Alpha's Disclosure: Past performance is no guarantee of future results. No recommendation or advice is being given as to whether any investment is suitable for a particular investor. Any views or opinions expressed above may not reflect those of Seeking Alpha as a whole. Seeking Alpha is not a licensed securities dealer, broker or US investment adviser or investment bank. Our analysts are third party authors that include both professional investors and individual investors who may not be licensed or certified by any institute or regulatory body.