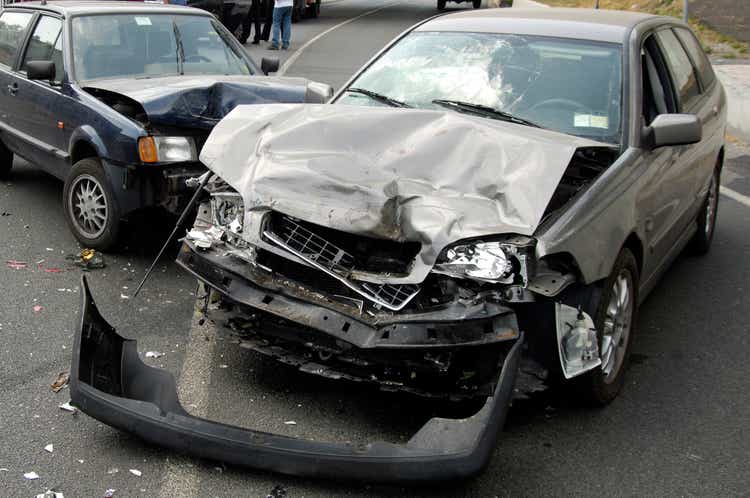 CarLotz (NASDAQ:LOTZ) reported earnings on Tuesday afternoon that failed to unlock a path toward a sustainable business model. As all the secondary players (VRM, SFT) look to catch up to the primary leaders (CVNA, KMX), it remains unclear if they have enough runway. We discussed Vroom's earnings a few weeks ago where we described the necessity for a combination to survive. In CarLotz's situation, we don't believe strategic value exists to a larger suitor. The Company's desperation is evidenced by the sudden dismissal of its CEO in concert with the earnings report. The Company needs new leadership to pivot in a new direction, but we don't believe there's enough time. Given the company's limited cash balance and financing options in the current environment, investors should take their tax loss and recycle their remaining capital elsewhere.
While CarLotz is not a direct competitor to the online retail car players listed above, its model to operate a consignment-to-retail used vehicle marketplace still requires significant scale to become a profitable business. As illustrated in its recent results, there is a long way to go:
CarLotz, Inc. and Subsidiaries - Results of Operations and Retail Gross Profit Per Unit
(unaudited)
(In thousands, except share data)
​
Three Months Ended December 31,
​
2021
2020
Change
Change
Revenue:
Retail vehicle sales
$
66,542
$
32,865
$
33,677
102.5%
Wholesale vehicle sales
13,542
2,860
10,682
373.5%
Finance and insurance, net
2,871
1,201
1,670
139.1%
Lease income, net
158
117
41
35.0%
Total revenues
83,113
37,043
46,070
124.4%
Cost of sales:
Retail vehicle cost of sales
67,370
31,260
36,110
115.5%
Wholesale vehicle cost of sales
13,369
3,304
10,065
304.6%
Total cost of sales
$
80,739
$
34,564
$
46,175
133.6%
Gross profit:
Retail vehicle gross profit (loss)
$
(828
)
$
1,605
$
(2,433
)
(151.6)%
Wholesale vehicle gross profit (loss)
173
(444
)
617
(139.0)%
Finance and insurance gross profit
2,871
1,201
1,670
139.1%
Lease income, net
158
117
41
35.0%
Total gross profit
$
2,374
$
2,479
$
(105
)
(4.2)%
Retail gross profit per unit(1):
Retail vehicle gross profit (loss)
$
(828
)
$
1,605
(2,433
)
(151.6)%
Finance and insurance gross profit
2,871
1,201
$
1,670
139.1%
Total retail vehicle and finance and insurance gross profit
2,043
2,806
(763
)
(27.2)%
Retail vehicle units sold
2,695
1,815
880
48.5%
Retail vehicle gross profit per unit
$
758
$
1,546
(788
)
(51.0)%
(1) Gross profit per unit is calculated as gross profit for retail vehicles and finance and insurance, each of which is divided by the total number of retail vehicles sold in the period.
Despite meaningful growth in retail units sold and corresponding sales (aided further by improved pricing), Gross profit was down year over year. In essence, Gross profit per unit (GPPU) declined by 51% from $1,546 to $758 in part due to unexpected sourcing challenges. However, the Company's problems are only compounding in 2022. In the earnings report, CarLotz suggested "first quarter 2022 trends, retail units sold and GPU will be challenged versus Q4 2021." This warning implies that not only will GPPU be down sequentially, but so will retail units. The double whammy. We suspect that the first quarter 2022 EBITDA loss will widen to ~$40mm from ~$28mm in the fourth quarter of 2022. These negative trends will compress the Company's runway with only $194mm in cash at year end. In its earnings report, CarLotz described the following measures to preserve liquidity:
For 2022, the Company is pausing its real estate growth plans, with the exception of one hub underway, to reduce the utilization of cash until the sourcing environment improves.
The Company plans to reduce SG&A in some areas including corporate support for hub expansion and hub-level staffing.
The Company plans to reduce its cost of sales by consolidating some of its processing centers until inventory volume justifies their reopening.
For a company that was pursuing growth at all costs in the past, it seems to be grossly reducing its growth plans to stay alive - for the moment at least. However, these measures are a catch 22. With a lower growth profile, the Company becomes less desirable to potential suitors. Moreover, there is no competitive moat that makes CarLotz inherently unique. As such, as the Company's resources (i.e., cash, inventory) continue to dwindle, its options become less attractive - especially in the current risk-off investing environment.
The new CEO may have the best vision and operational acumen of any executive in the industry, but you can only play the cards you are dealt. With the Company staring at insolvency by mid-2023 at the latest by our estimates, those cards aren't terribly great. Unfortunately, we don't see a viable future for the Company that includes an attractive exit for its shareholders at a large premium to cash. In the most likely scenario, a company that needs cash (i.e., SFT) may purchase the Company in a stock for stock deal - albeit with only a small premium to cash. Of course, with each passing quarter, that cash balance will only decline. We believe investors should cash in their remaining chips while they can and look for other investments that have a better chance to succeed.