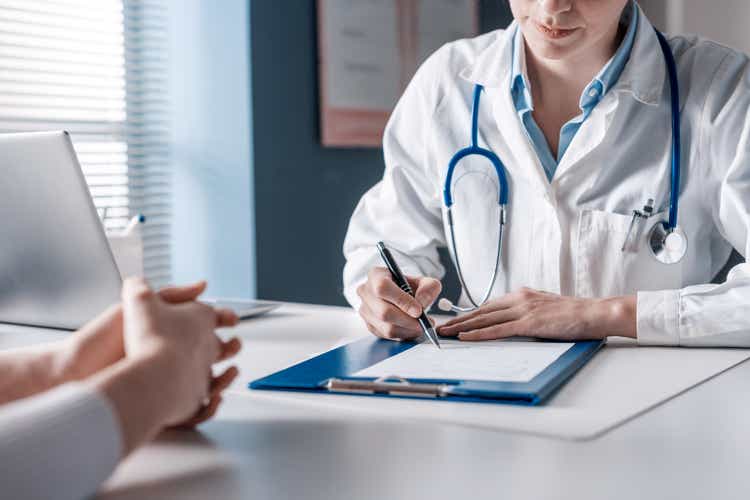 The business of healthcare real estate investment trust LTC Properties Inc. (NYSE:LTC) is improving, and the company is preparing for a recovery period. After Covid-19 decimated the healthcare sector in 2020, the pandemic's end is near, and LTC Properties can resume portfolio growth. Funds from operations have recently increased, and coverage is improving. The stock of the trust is reasonably priced.
Time To Focus On Growth Again
LTC Properties' real estate portfolio consists of 193 properties divided into two categories: assisted living and skilled nursing. Both types of properties cater to senior citizens who are unable to live on their own.
Assisted living facilities have emerged as the portfolio's largest segment, accounting for 51.4% of investments, while skilled nursing facilities account for 47.2% of LTC Properties' investments in the healthcare sector.
In the twelve months ended December 31, 2021, the trust's portfolio produced $142.3 million in revenues, and 75% of this revenue came from the trust's owned real estate, while the rest was mostly interest income from mortgage loans.
LTC's real estate portfolio was valued at $1.8 billion (gross investment value) at the end of 2021, and the trust's facilities are located in 28 different states across the United States.
LTC Properties, as a healthcare trust, was severely impacted by the 2020 Coronavirus outbreak. The trust's occupancy rates fell, and some of its operators struggled to generate enough cash from their operations to pay LTC Properties' leases on time. Last year, some of LTC Properties' operators, including Senior Care Centers, Abri Health Services, and Senior Lifestyle, failed to make timely payments, putting the trust's cash flow under strain. However, things have improved since 2021, and the trust has sold or transferred some properties to other operators.
In terms of operator issues, LTC Properties isn't completely out of the woods yet, but the healthcare real estate investment trust is on the right track. The trust abated $720K in rent and deferred another $1.3 million in rent and mortgage interest in the fourth quarter of 2021, totaling 5.5% of contractual rent and mortgage interest. In the fourth quarter, LTC Properties collected 94.5% of rent and interest due to the trust.
The Covid-19 pandemic appears to be nearing its end, and 2022 could be a year of growth for LTC Properties. As a result of the pandemic's aftermath, the trust drastically reduced its portfolio investments in 2020, but LTC Properties is ready to grow again. Since 2010, LTC Properties has invested $1.6 billion and earned $139.2 million in profits on total sales of $318.8 million.
With Covid-19 no longer posing a business risk in 2022, the REIT may be able to resume growing its real estate portfolio and focusing on new property acquisitions to increase rental income.
LTC Properties Didn't Cut Its Dividend During The Pandemic
Despite operator issues and rental income declines that afflicted not only LTC Properties but the entire healthcare sector, the trust did not reduce its dividend. The annual payout was kept at $2.28 per share. LTC Properties pays a monthly dividend of $0.19 per share.
LTC Properties' FFO pay-out ratio increased to 127% as a result of lower rental income in 3Q-21. However, things are returning to normal for the trust, and coverage is improving. The trust's operations generated $0.56 per share in funds from operations in 4Q-21, an 11 cent increase over 3Q-21. Funds from operations are still lower than a year ago, but the improved pay-out ratio of 102% in 4Q-21 is a significant improvement for the trust.

The Price To Pay For LTC Properties' 6.3% Yield
In 2021, LTC Properties earned $2.20 per share in FFO. If rental income continues to rise, LTC Properties could earn $2.40-$2.50 per share in FFO in 2022. The trust's 6.3% yield is available for 16 times expected FFO based on $2.40-$2.50 per share in funds from operations.
My Conclusion
LTC Properties was in contraction mode in 2020 and 2021 due to an unprecedented global pandemic, but 2022 could be a turning point.
The trust is still working to resolve its operator issues, but the trend is positive, with increasing funds from operations and the possibility of new portfolio investments in 2022.