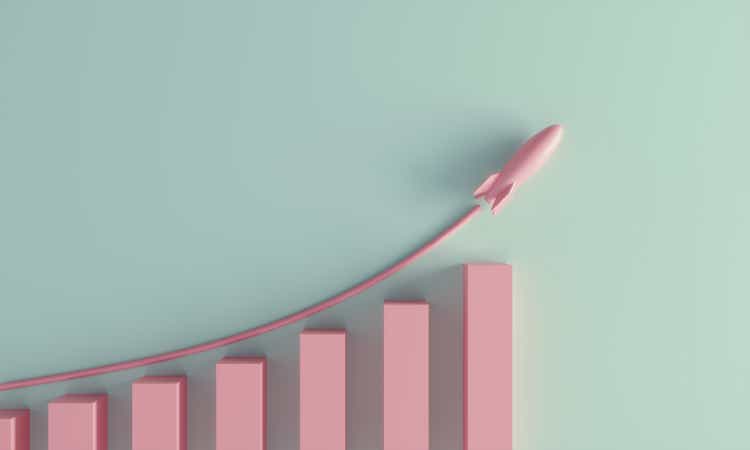 Introduction
After already lifting their quarterly distributions by 25% following the first half of 2021, Rattler Midstream LP (NASDAQ:RTLR) has kicked-off 2022 on a strong note with another big distribution increase, this time being 20% that leaves their yield at a high 9.04%, as my previous article broadly expected. This article provides a follow-up analysis that reviews their subsequently released results for the second half of 2021 as well as their guidance for 2022 and its resulting outlook for their future distribution growth.
Executive Summary & Ratings
Since many readers are likely short on time, the table below provides a very brief executive summary and ratings for the primary criteria that were assessed. This Google Document provides a list of all my equivalent ratings as well as more information regarding my rating system. The following section provides a detailed analysis for those readers who are wishing to dig deeper into their situation.

*Instead of simply assessing distribution coverage through distributable cash flow, I prefer to utilize free cash flow since it provides the toughest criteria and also best captures the true impact upon their financial position.
Detailed Analysis
Following a very tough start to 2021 as a result of the Texas Winter Storm, their cash flow performance recovered throughout the remainder of the year with their operating cash flow ending at $248.1m and thus a decent 7.92% higher year-on-year versus their previous result of $229.9m during 2020. It also saw plenty of excess free cash flow after distribution payments with the former rising to $216m for 2021 on the back of relatively low capital expenditure, thereby easily surpassing their distribution payments of $133.7m. When looking ahead into 2022, their solid cash flow performance appears set to further accelerate with higher earnings inbound, as the table included below displays.
It can be seen that for 2022, their guidance indicates adjusted EBITDA of $340m at the midpoint, which represents a solid 14.48% year-on-year increase versus their result of $297m during 2021. If their operating cash flow increases comparably during 2022 given their positive correlations, it would increase from $248.1m to approximately $284m. Meanwhile, it can also be seen that their capital expenditure and equity method investment contributions are $90m and $12.5m at the midpoints respectively, thereby making a total of $102.5m for their capital expenditure. Whilst they also forecast to receive equity method investment distributions of $50m at the midpoint during 2022, these are very similar to the $44m seen during 2021 that were included within miscellaneous cash income within the above graph and have traditionally been counteracted by other miscellaneous cash expenses and thus as a result, they were ignored to ensure a margin of safety.
After subtracting their capital expenditure guidance for 2022 from their estimated operating cash flow, it produces estimated free cash flow of $181.5m. Now that their quarterly distributions have been increased to $0.30 per unit, they should cost $175m per annum given their latest outstanding unit count of 145,954,957, which falls slightly below their estimated free cash flow and thus should see adequate coverage but at the same time, the narrow gap will leave little cash for anything else or further distribution growth during 2022. Although thankfully this higher capital expenditure should ideally push their operating cash flow higher during 2023 and beyond, which stands to make room for further distribution growth, especially if accompanied by lower capital expenditure.
Despite their solid cash flow performance, their net debt still ended 2021 noticeably higher at $668m versus its previous level of $546m at the end of 2020, which represents a 22.35% increase year-on-year, not to mention the larger increase of 39.35% versus its level of only $479.4m when conducting the previous analysis following the first half of 2021. This increase stems from two separate dropdown acquisitions from their parent company, Diamondback Energy (FANG) for $104m and $160m, which helped contribute to their higher forecast earnings for 2022. When looking ahead, the narrow gap between their estimated free cash flow and their distribution payments for 2022 indicates that their net debt should remain essentially unchanged, unless they make any further presently-unknown acquisitions or divestitures.
After their net debt increased during 2021, they have also seen their net debt-to-EBITDA and net debt-to-operating cash flow increase in tandem to 2.77 and 2.69 respectively versus their results of 2.12 and 2.17 respectively when conducting the previous analysis following the first half of 2021. Despite being higher, they both remain comfortably within the moderate territory of between 2.01 and 3.50 and thus continue to pose no risks to their distributions, especially with their interest coverage of 5.98 further indicating that their debt is not burdensome to service. Even though their net debt should not decrease during 2022, their forecast for earnings growth of almost 15% year-on-year should still push their leverage down by a comparable extent.
It was positive to see that their strong liquidity has continued following the second half of 2021 with their respective current and cash ratios of 2.08 and 0.41 being very similar to their results of 1.91 and 0.44 when conducting the previous analysis following the first half. Whilst they utilized their credit facility to fund their acquisitions, it still retains a further $405m availability if required and does not mature until May 2024. Meanwhile, the rest of their debt structure is unchanged with the remainder of their debt relating to their $500m of senior notes that do not mature until July 2025, as the table included below displays.

Conclusion
After enjoying another big distribution increase early in 2022, there appears to be very little additional free cash flow spare to cover higher payments but thankfully, this also partly stems from higher capital expenditure that should increase their scope for further growth in the coming years. Whilst this means that their unitholders should expect a wait for more distribution growth, it hardly seems too painful when receiving a high 9% yield to simply wait. When considering their continued healthy financial position, it should be no surprise that I believe maintaining my buy rating is appropriate, especially with their units possibly entering my personal portfolio in the coming days.
Notes: Unless specified otherwise, all figures in this article were taken from Rattler Midstream's SEC filings, all calculated figures were performed by the author.